"Don't hurt my Honey's car with the hail," Ron said, smiling with a humorous inflection. The trip started roughly when traveling to see our friends Laura and Mike in Lewes, DE.
First, I thought I left my medicine at home, so we pulled over for me to look for it. Thankfully I found the pill cases in my overnight bag, saving us a trip back home.
Then we sat in traffic at the HRBT for almost an hour as the rain became heavier and heavier.
"That's hail," Ron said after we made it through the tunnel and heard the ping of dime-sized round balls bouncing off the car's exterior.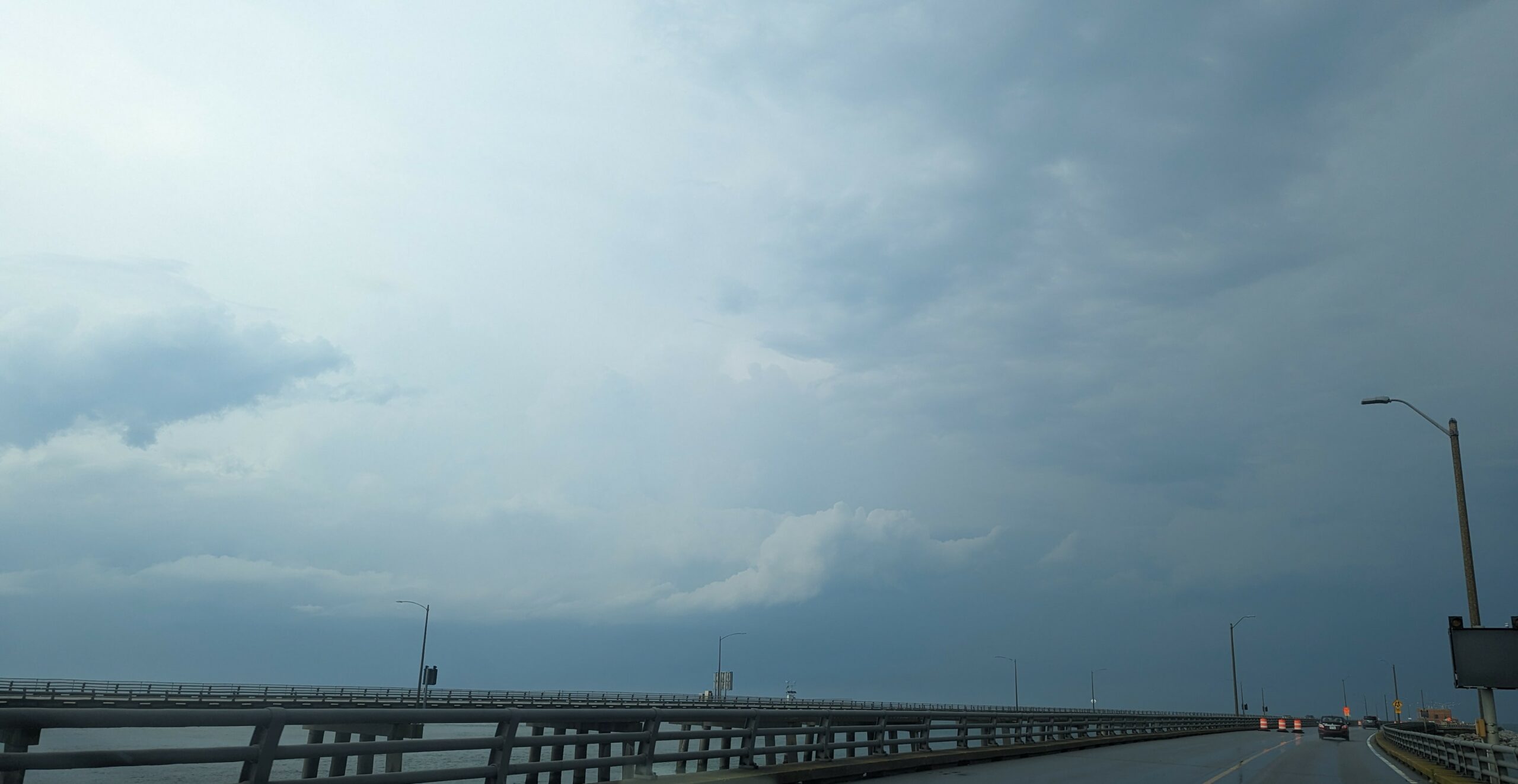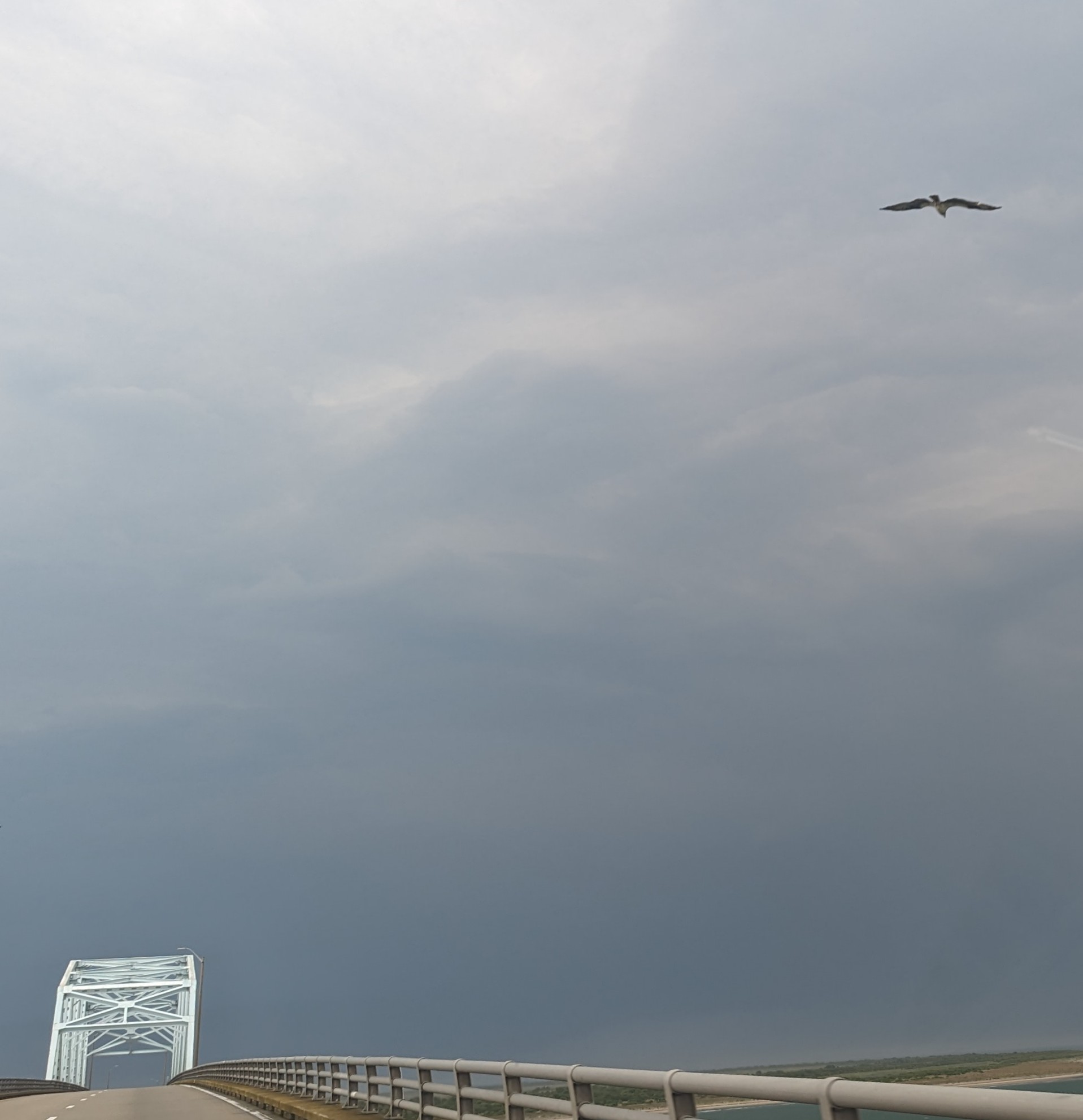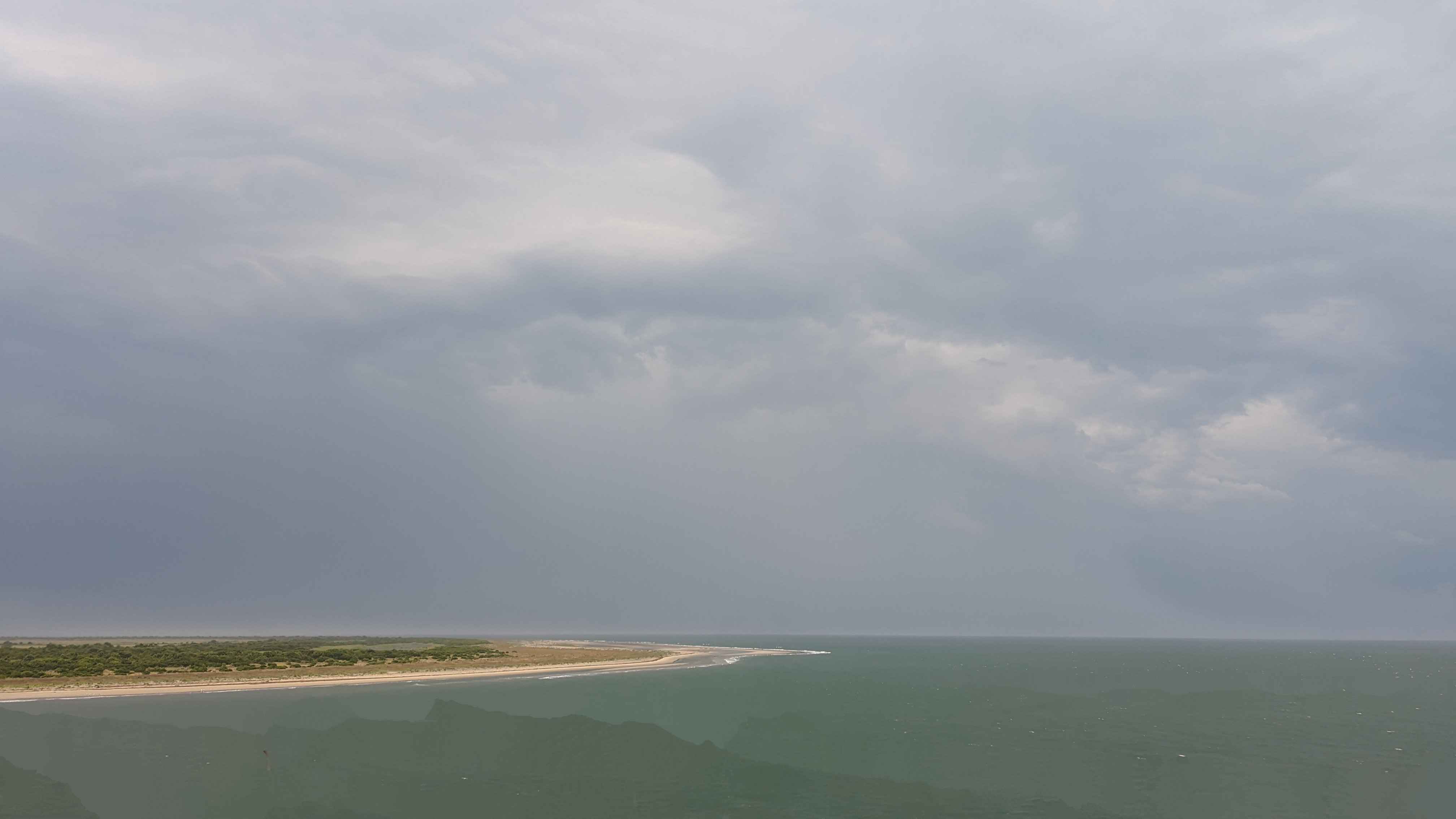 "Mobile baptism? You gotta take a picture of that!" Definitely! When the gentleman saw me taking the pic, he waved a big smile. I wonder how many people stop?
Probably more than I think!
"He's there all the time," Mike said when I asked them about his ministry. Laura, like I wondered, how many people stopped?
After sleeping in until 8:00, we enjoyed leisurely watching the blue jays, cardinals, and hummingbirds flitter around Laura's backyard. Mike ran to the store and picked up fixings for breakfast.
Carolanne and Troy joined us for pancakes and sausage on the deck. We enjoyed catching up on all the exciting news in their lives. Carolanne's businesses kept her busy, growing microgreens and tending chickens, selling their eggs, plus teaching swim lessons and bartending, which left her tired but happy. And now that summer break had started, she had spent two days beaching it. Troy still enjoyed his job at Atlantic Car Broker.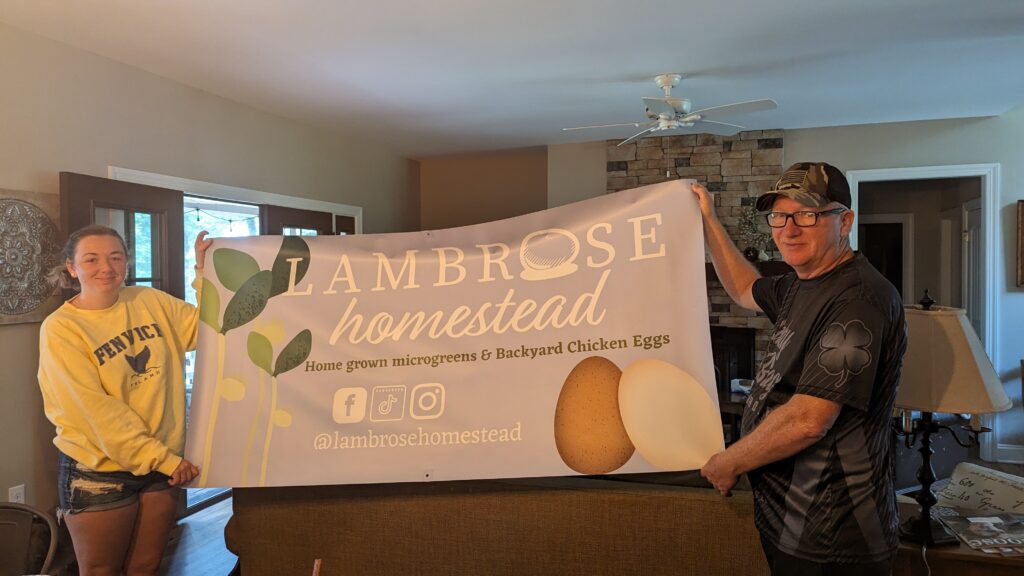 Laura and Ron patiently endured my shopping at Teen Challenge and Goodwill for Honest Reflections.
"You stayed under a $100," Ron said as we walked to the car after spending $37 in Goodwill. Teen Challenge received $48 from us, and we had three boxes full of things to sell back home.
After Mike won the Range Time Debaggers Cornhole tournament, we met Troy at the Ark Church and played Pickleball for an hour and a half.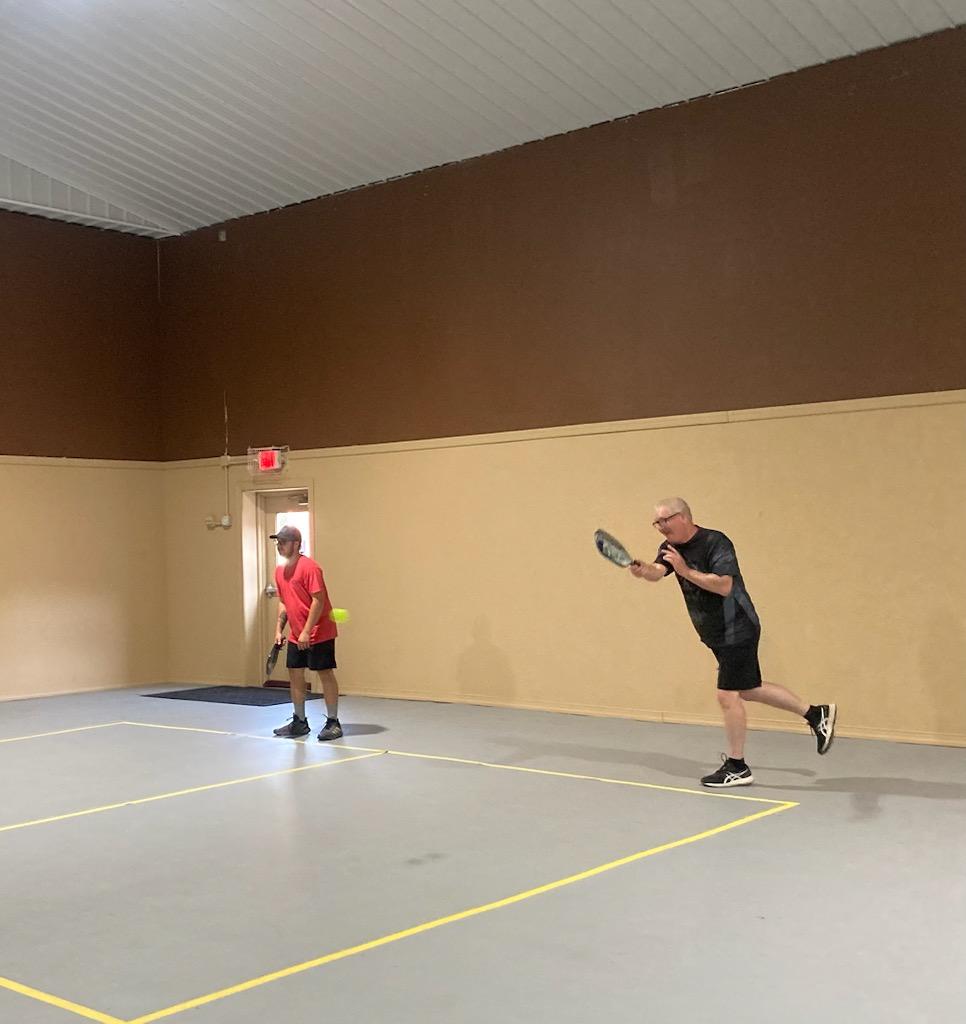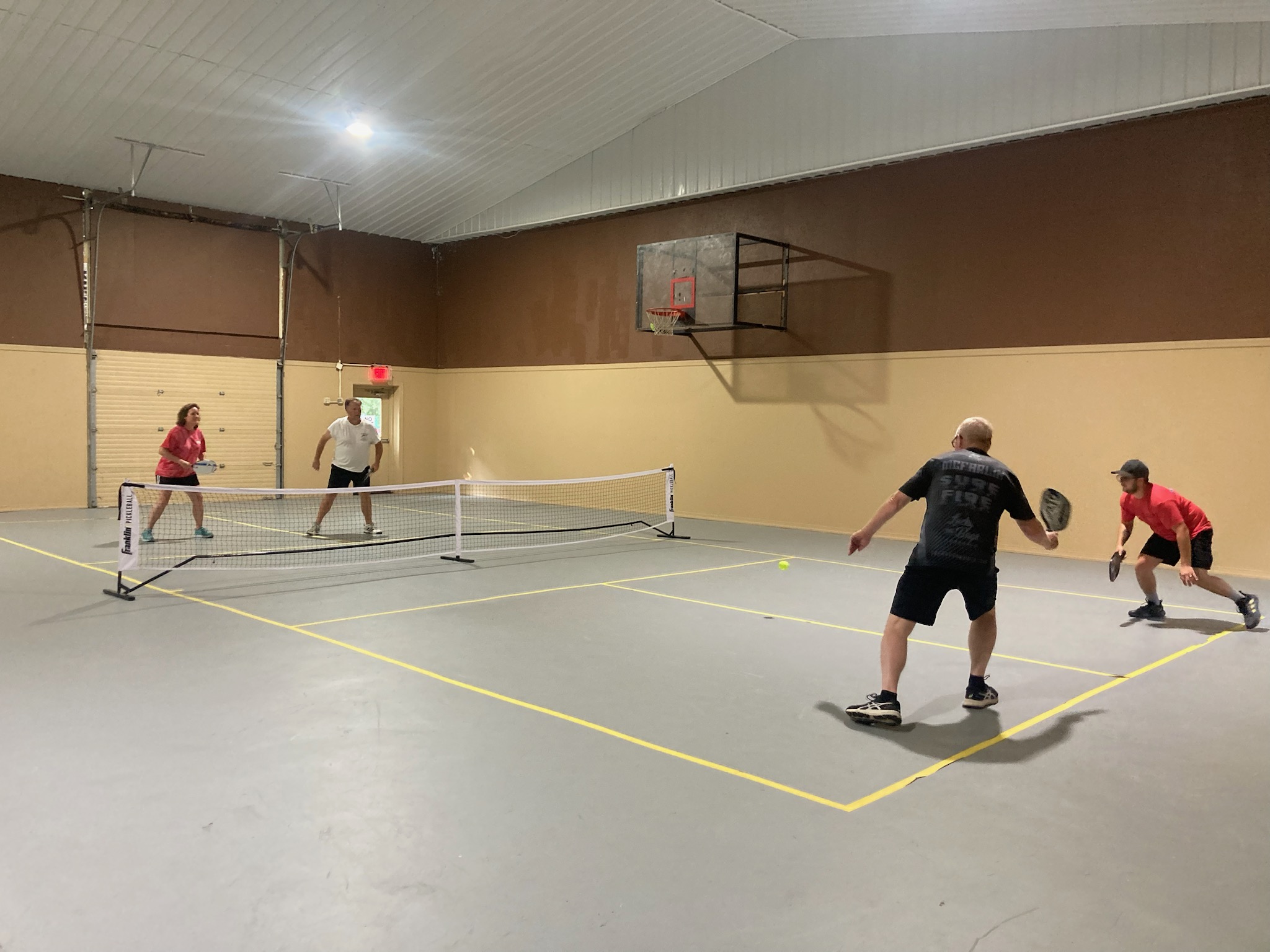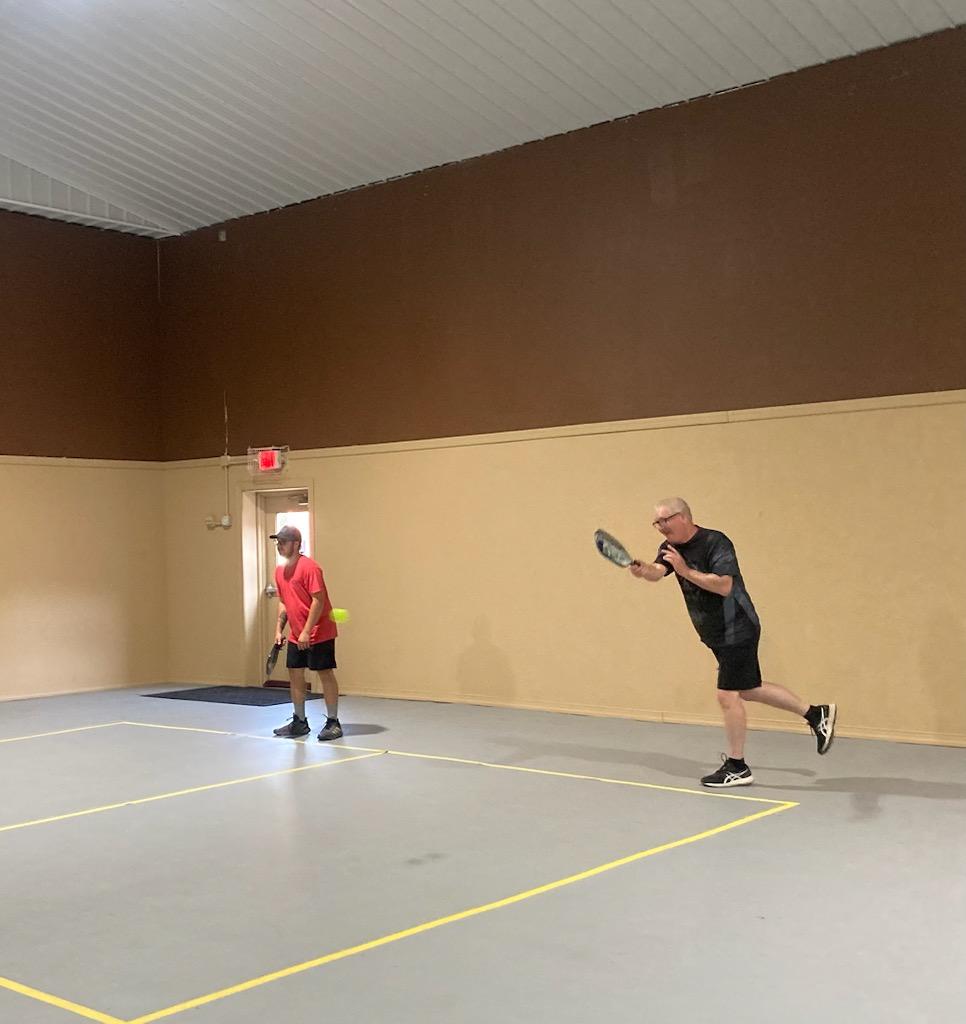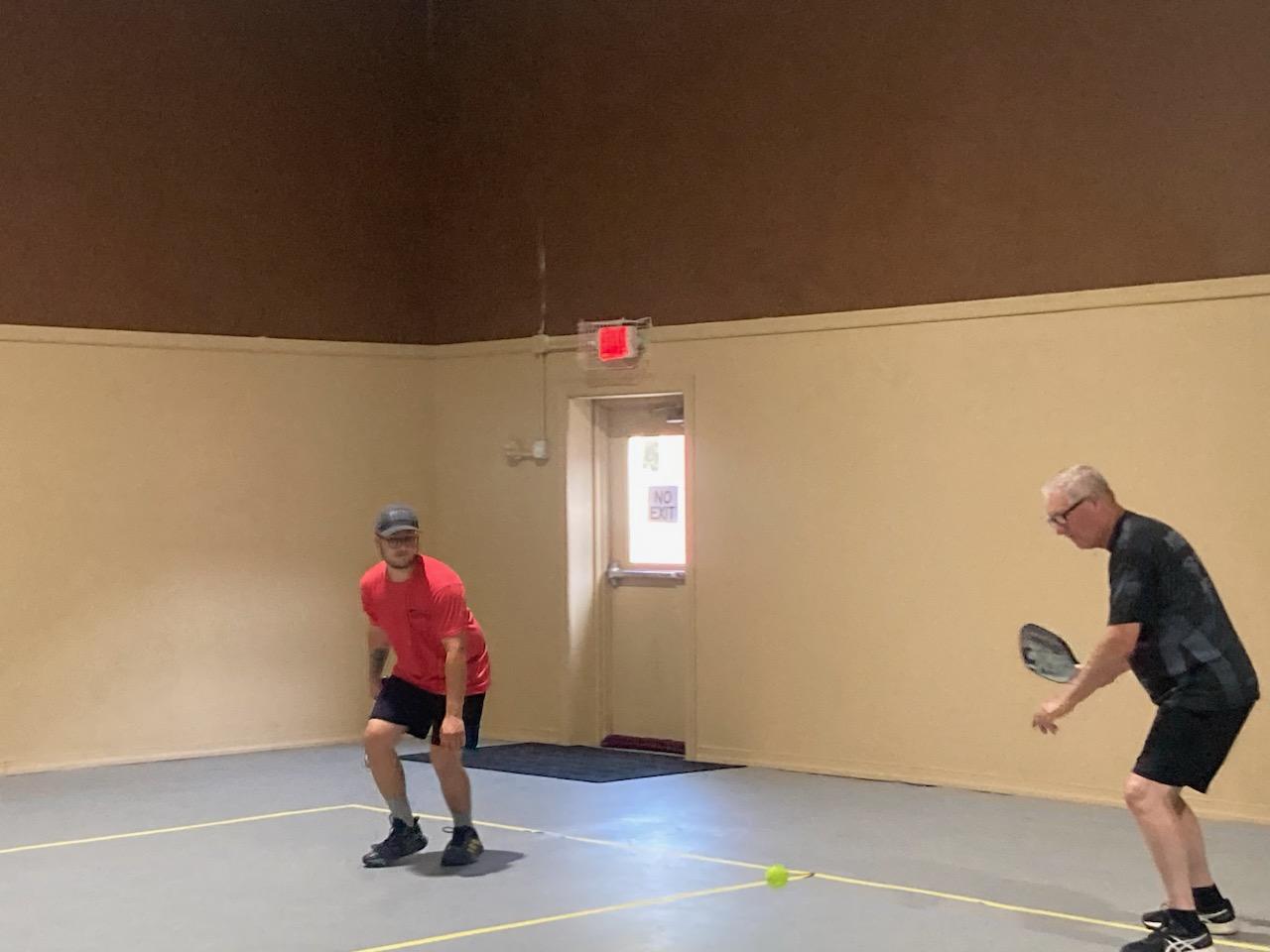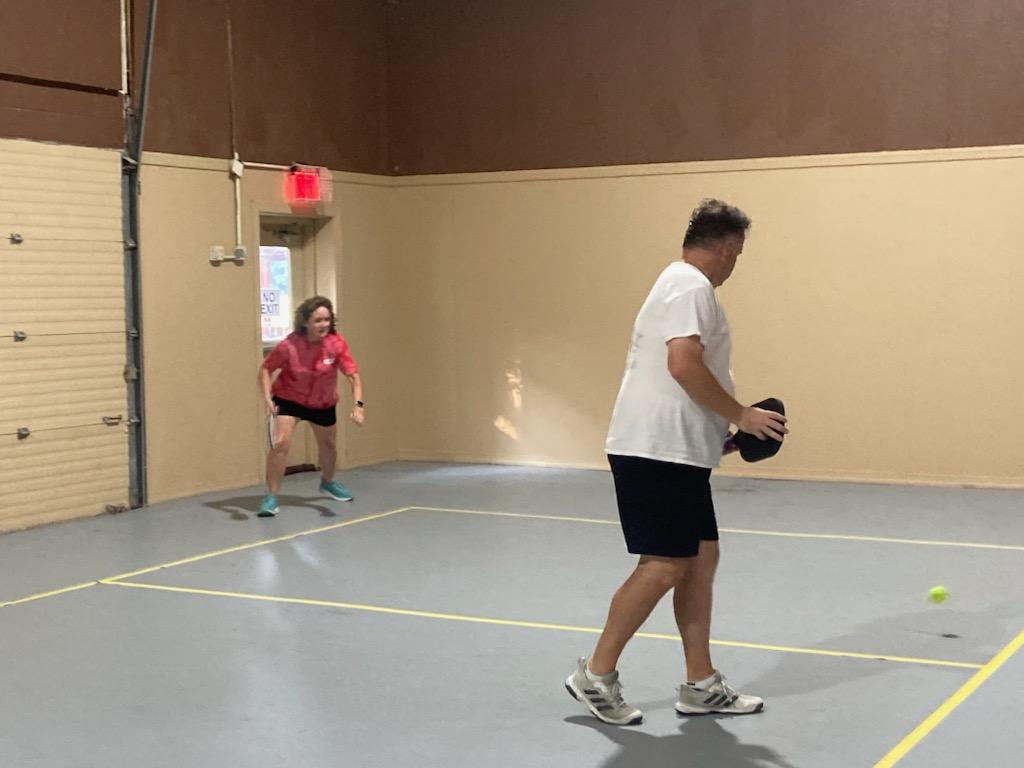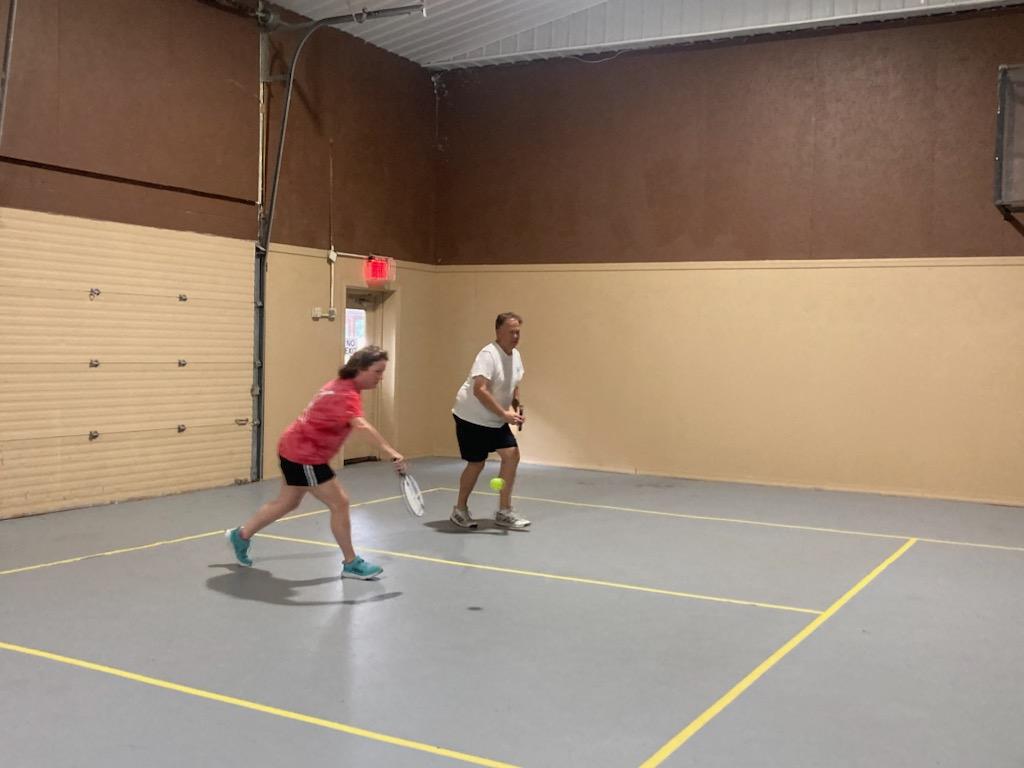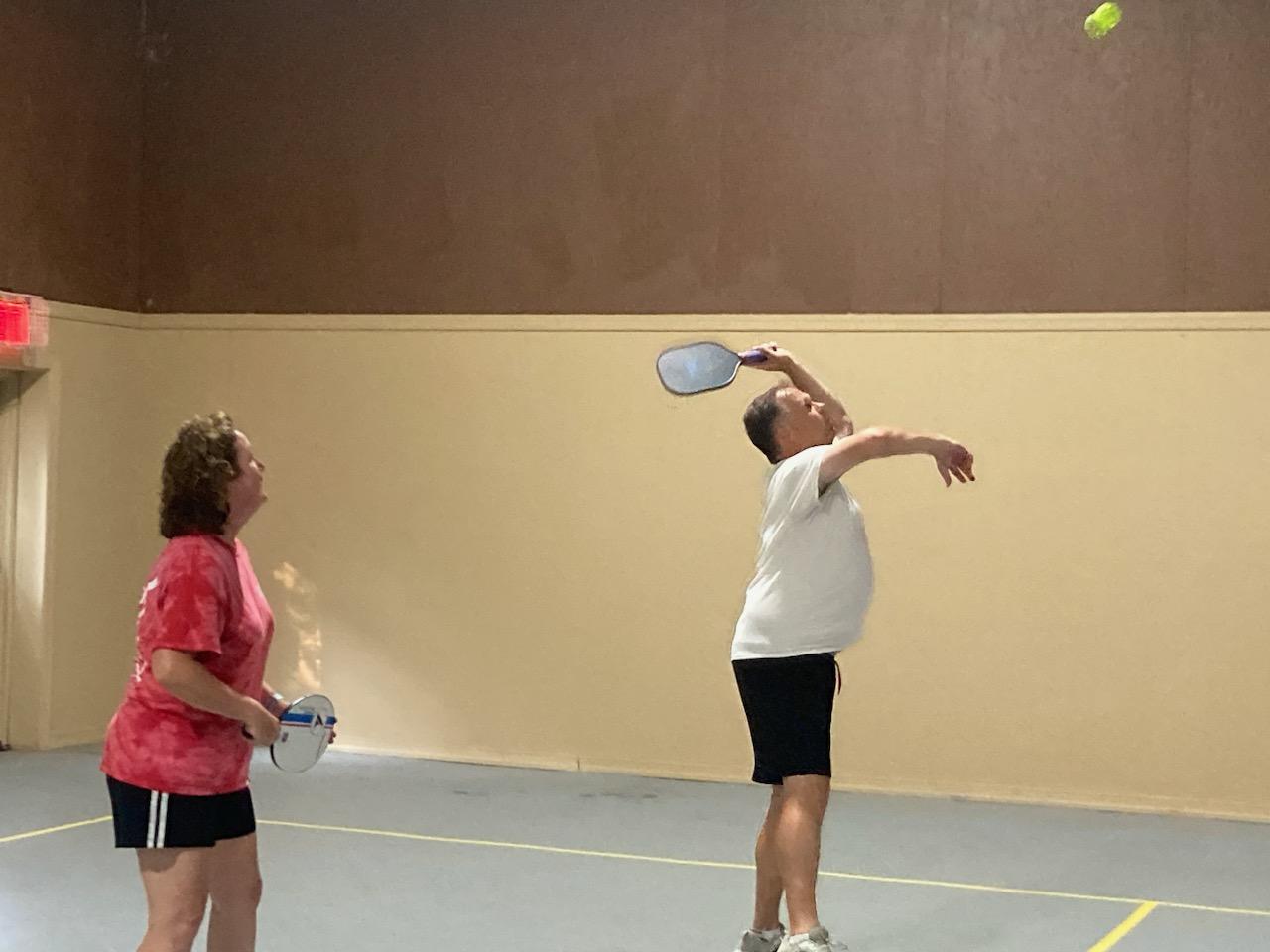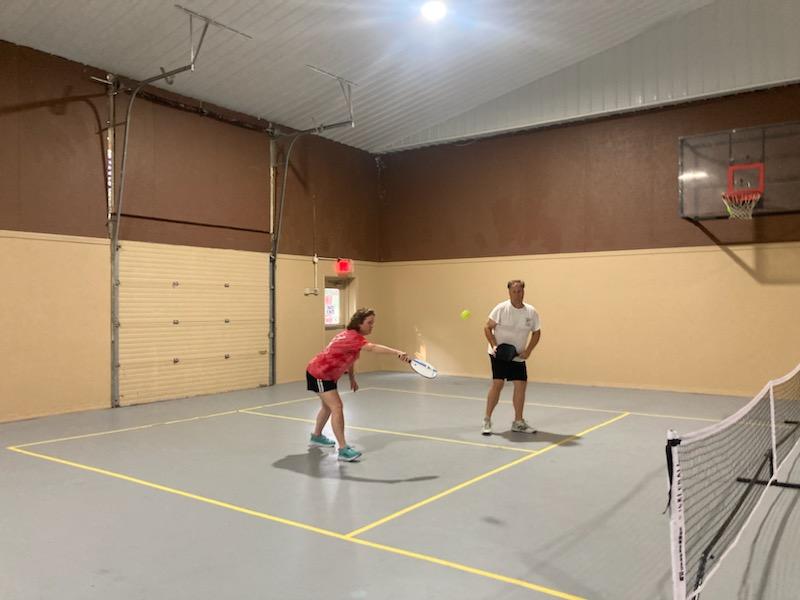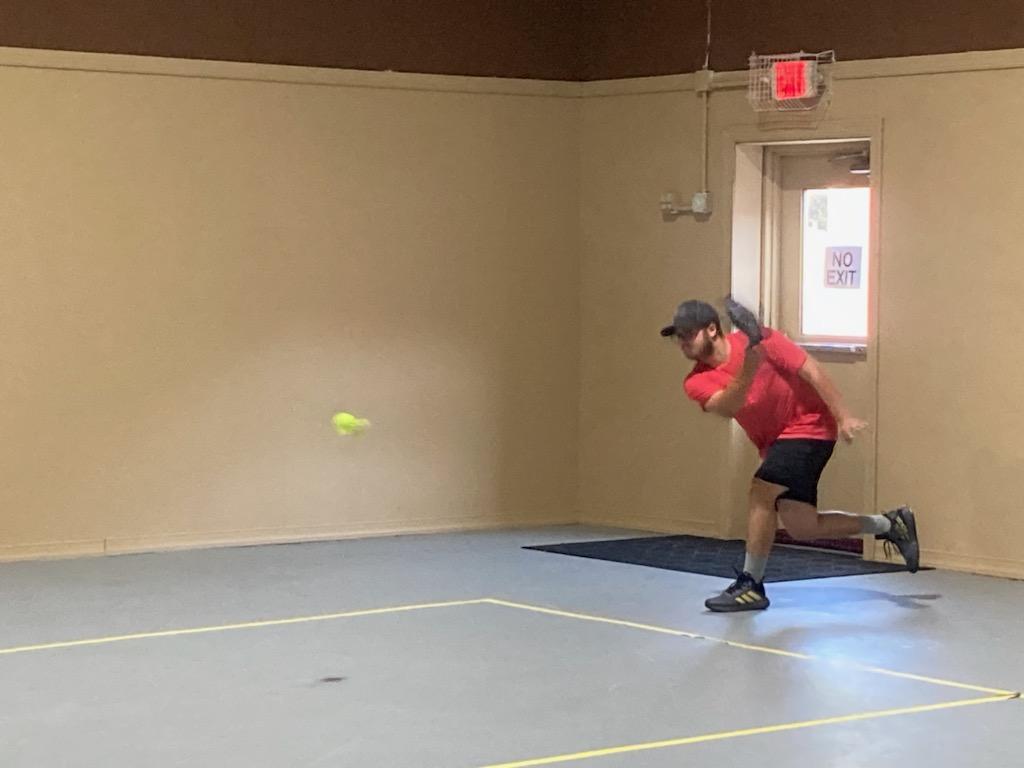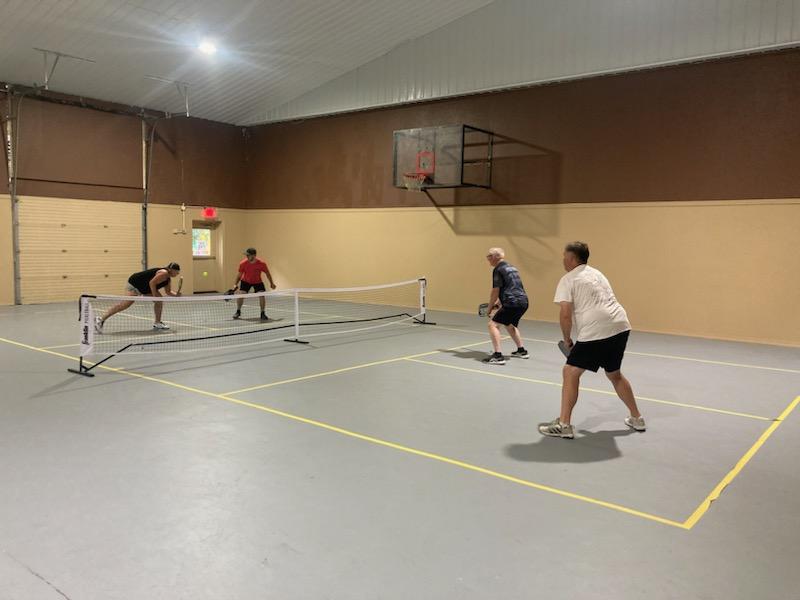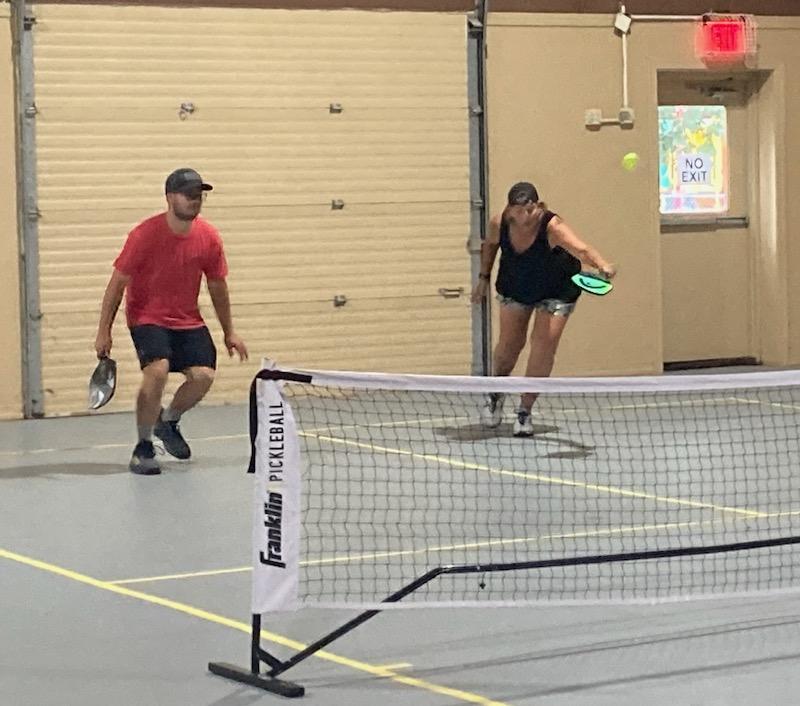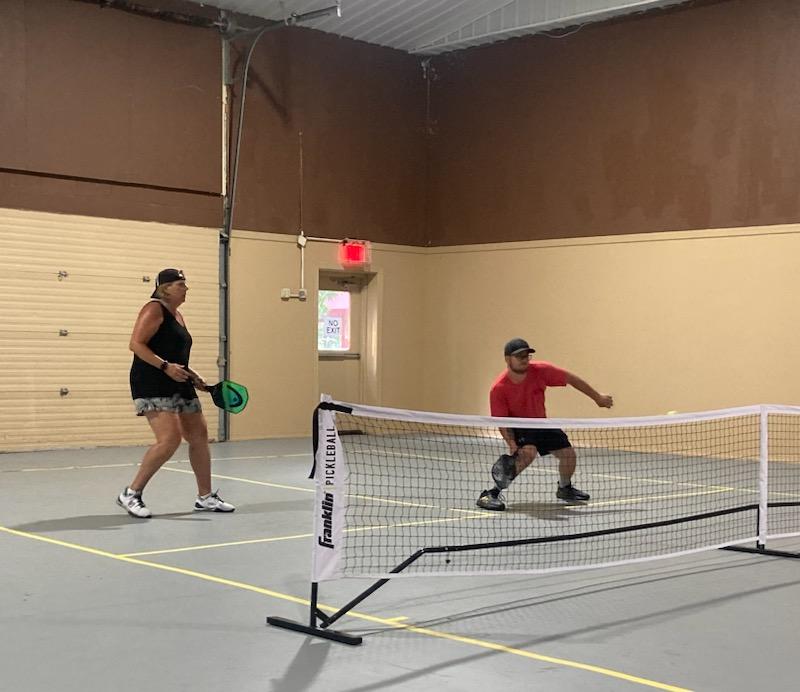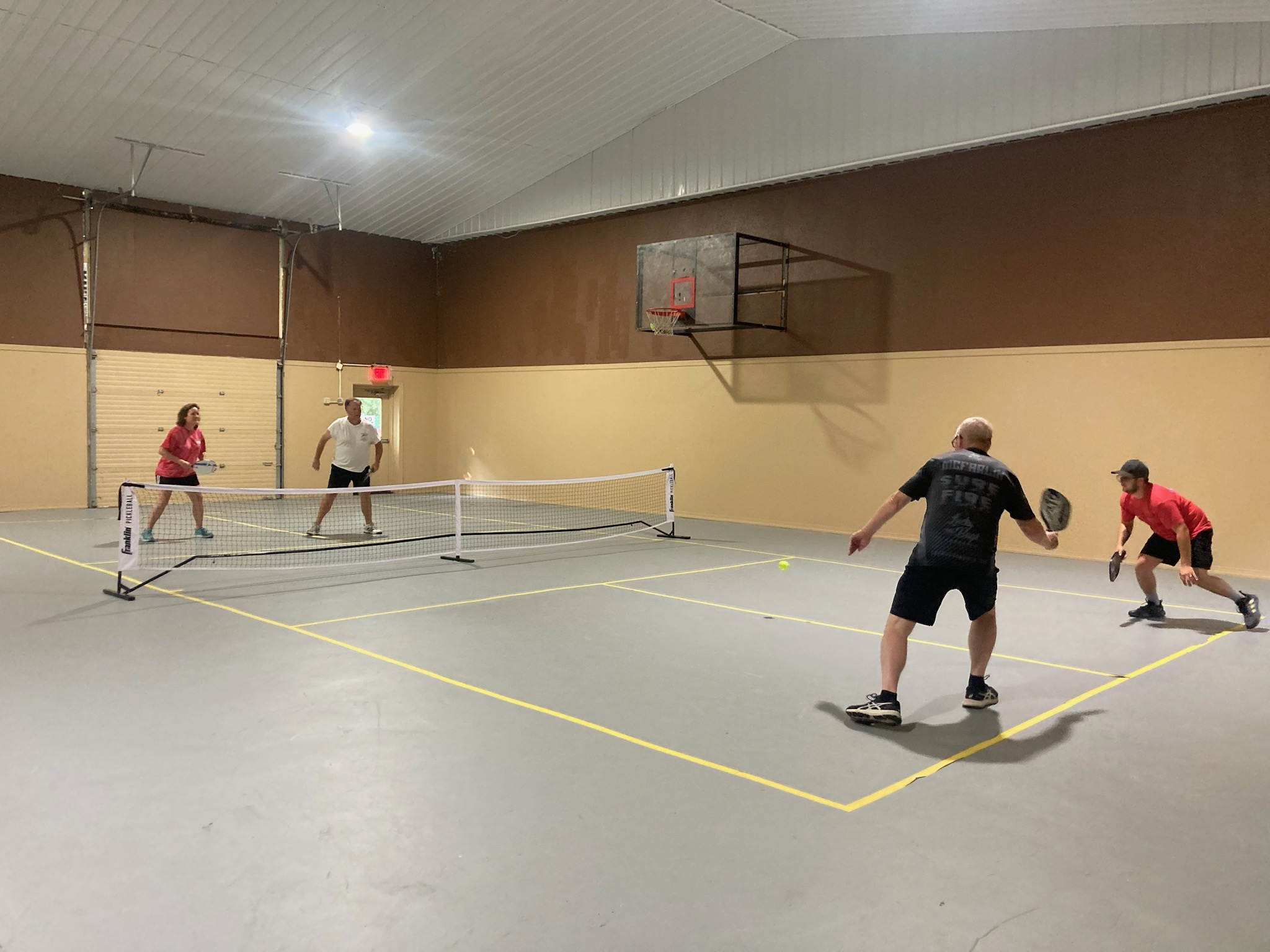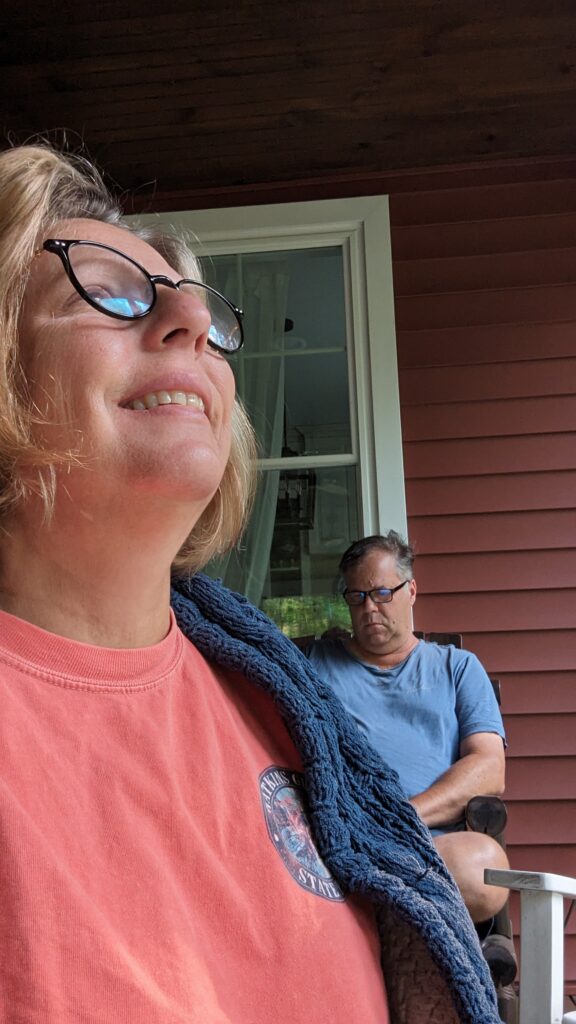 Dinner from a local BBQ restaurant on the back porch ended a relaxing day with friends. Tired from Pickleball, I started the parade of showers as we settled in for an early evening.
Sunday morning started quietly on the back porch as everyone else slept. Reading my Bible and listening to the sounds of nature always fills my soul. Sitting in God's creation, listening to the chirping birds, breathing the fresh morning air, wrapped in blankets to ward off the chill, reminds me of the Lord's sovereignty.
Eventually, Ron joined me, which filled my heart to the brim.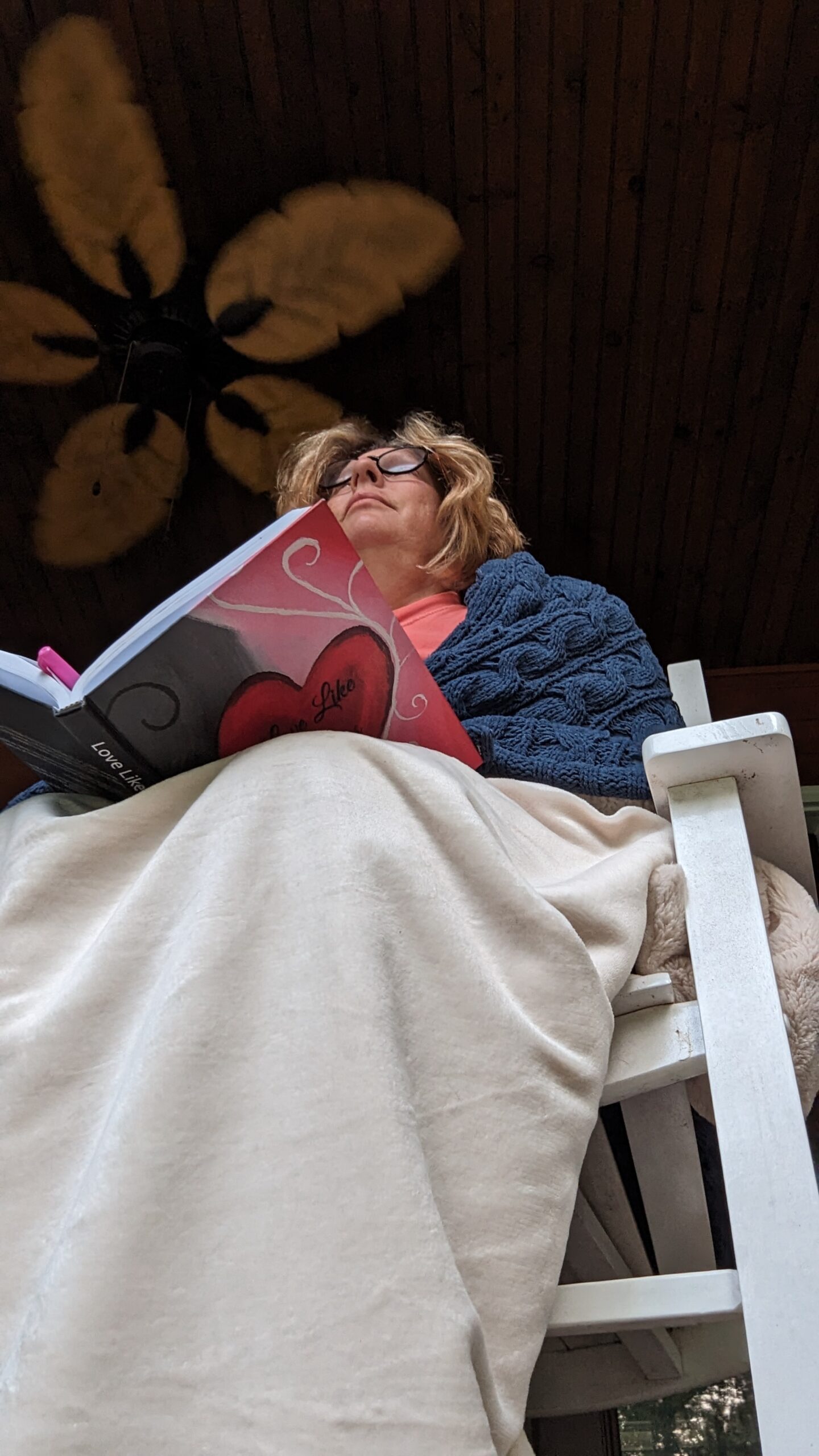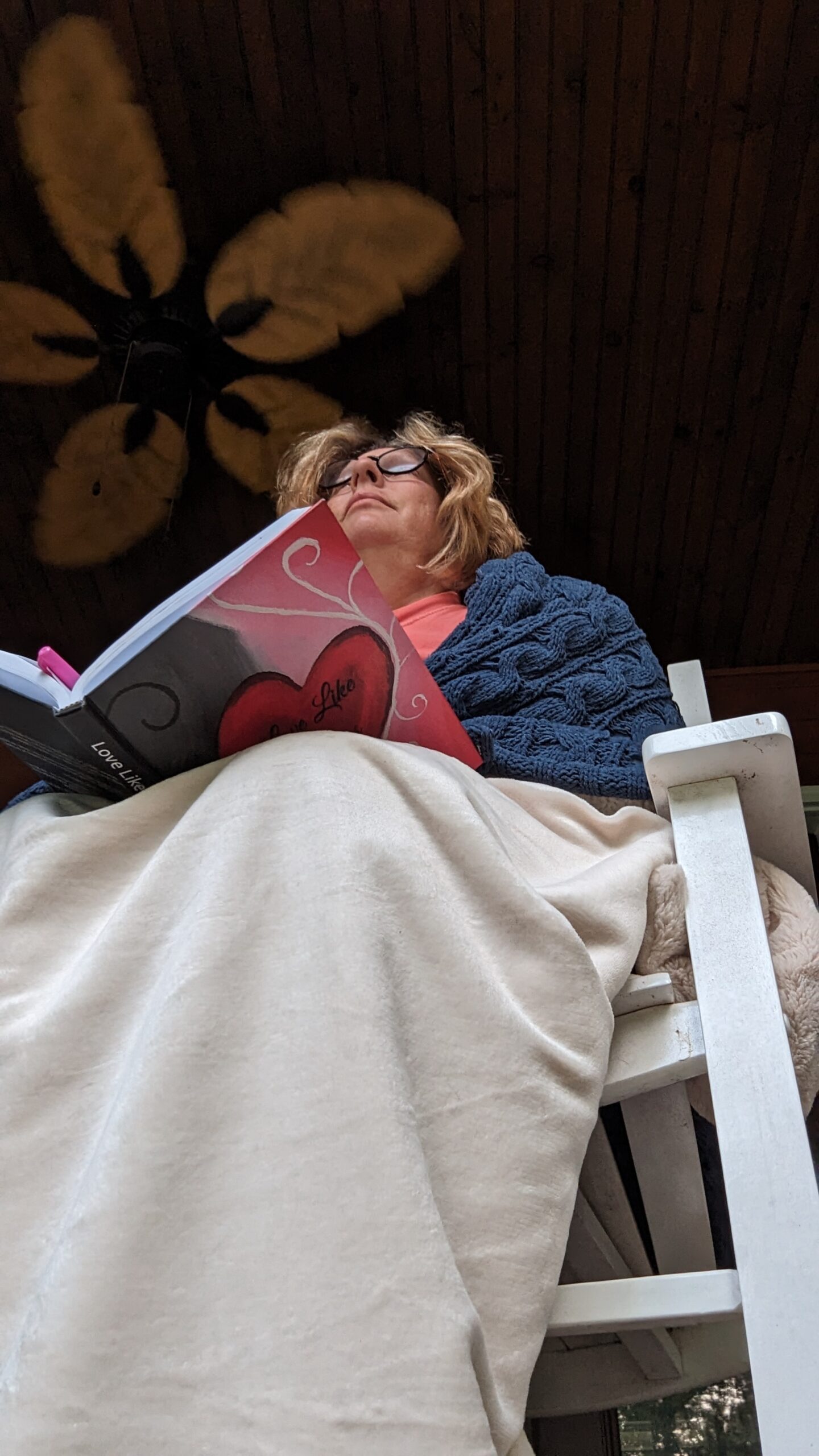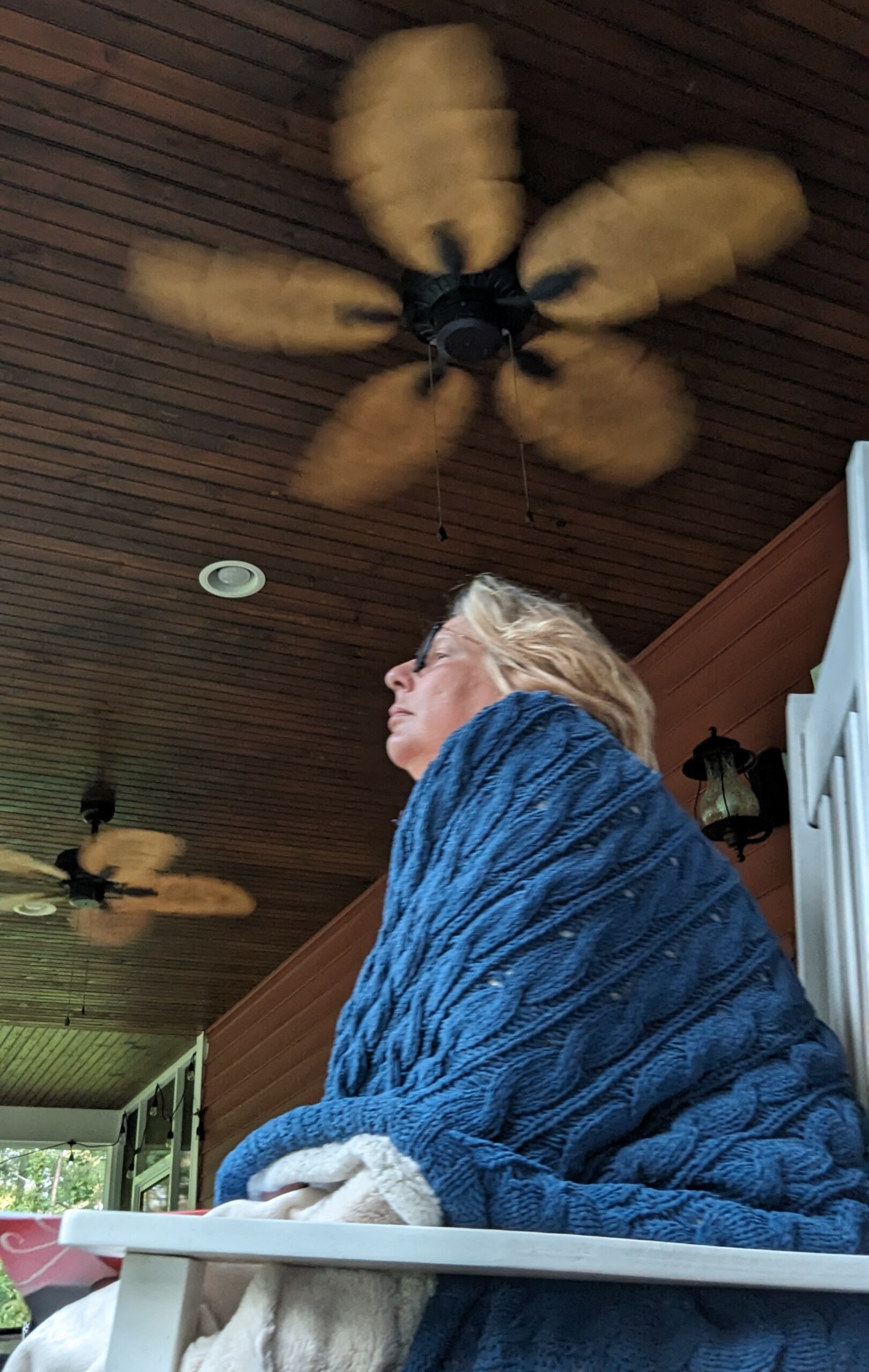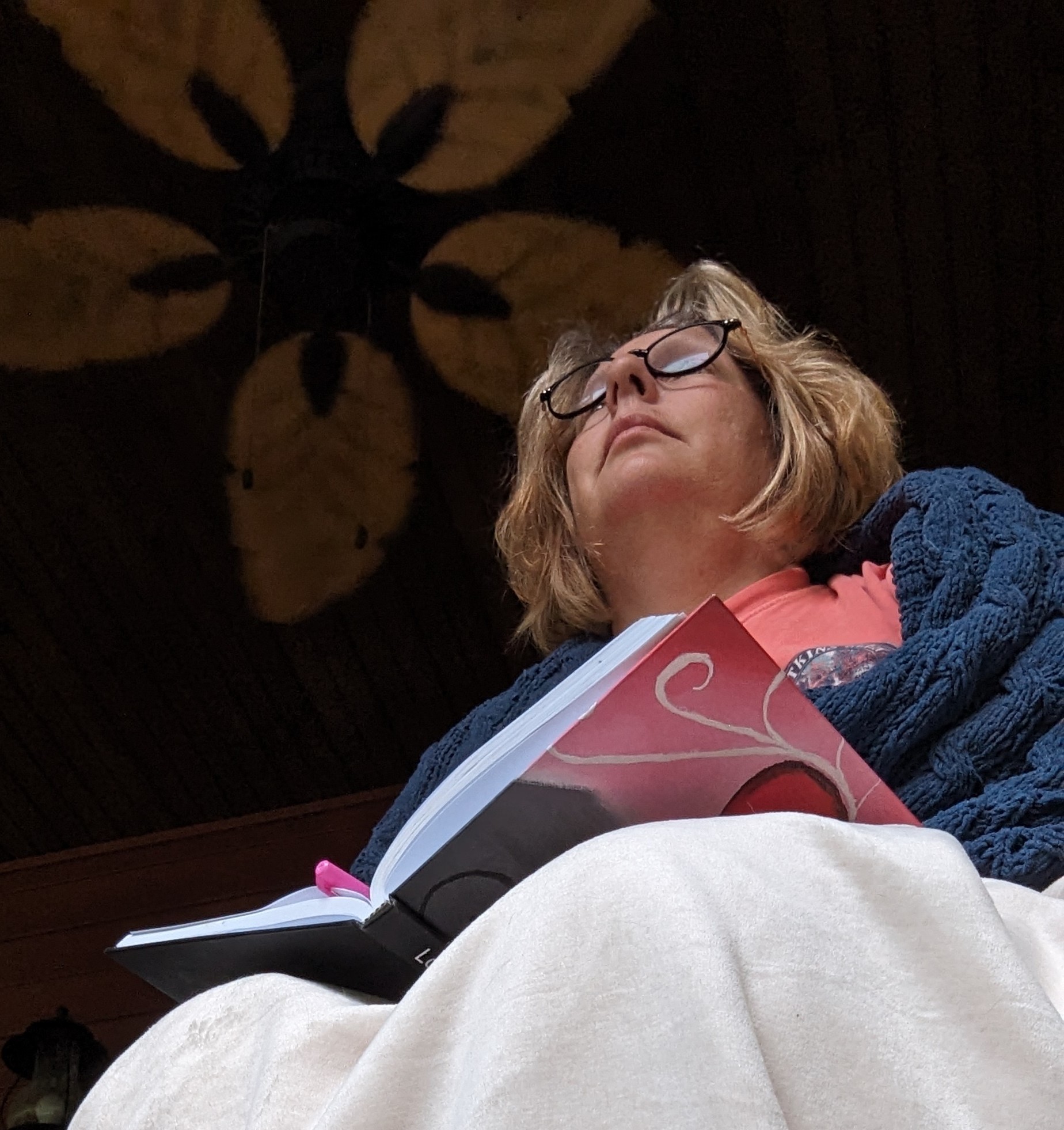 Finn, Laura, and Mike's four-year-old mixed rescue warmed our hearts with his soft coat and cozy snuggles. A lover, he gave me lots of kisses while sitting on my lap.
Finn gained his name two ways. Caleb named him after a character in Star Wars. Laura named him Finnigan from the children's song, one I never heard.
When I asked Laura about the bar of Irish Spring soap, seen in the background, she told me it warded off the flies.
"Really, you're supposed to hang it in a woman's stocking, but we don't have anywhere to do that. So I set it by the door, and every now and then wet it to make the smell stronger."
Something we will definitely need to try at home.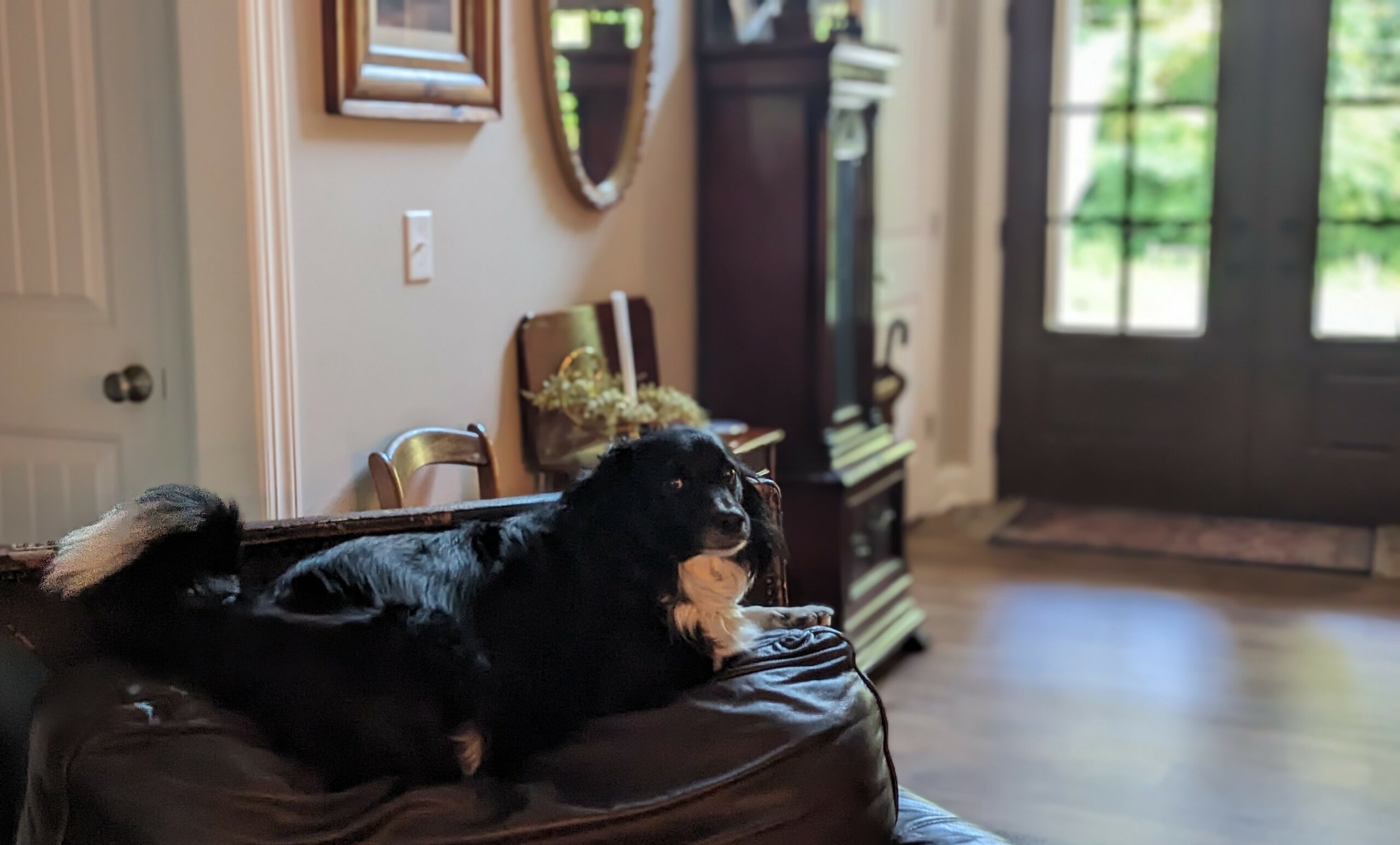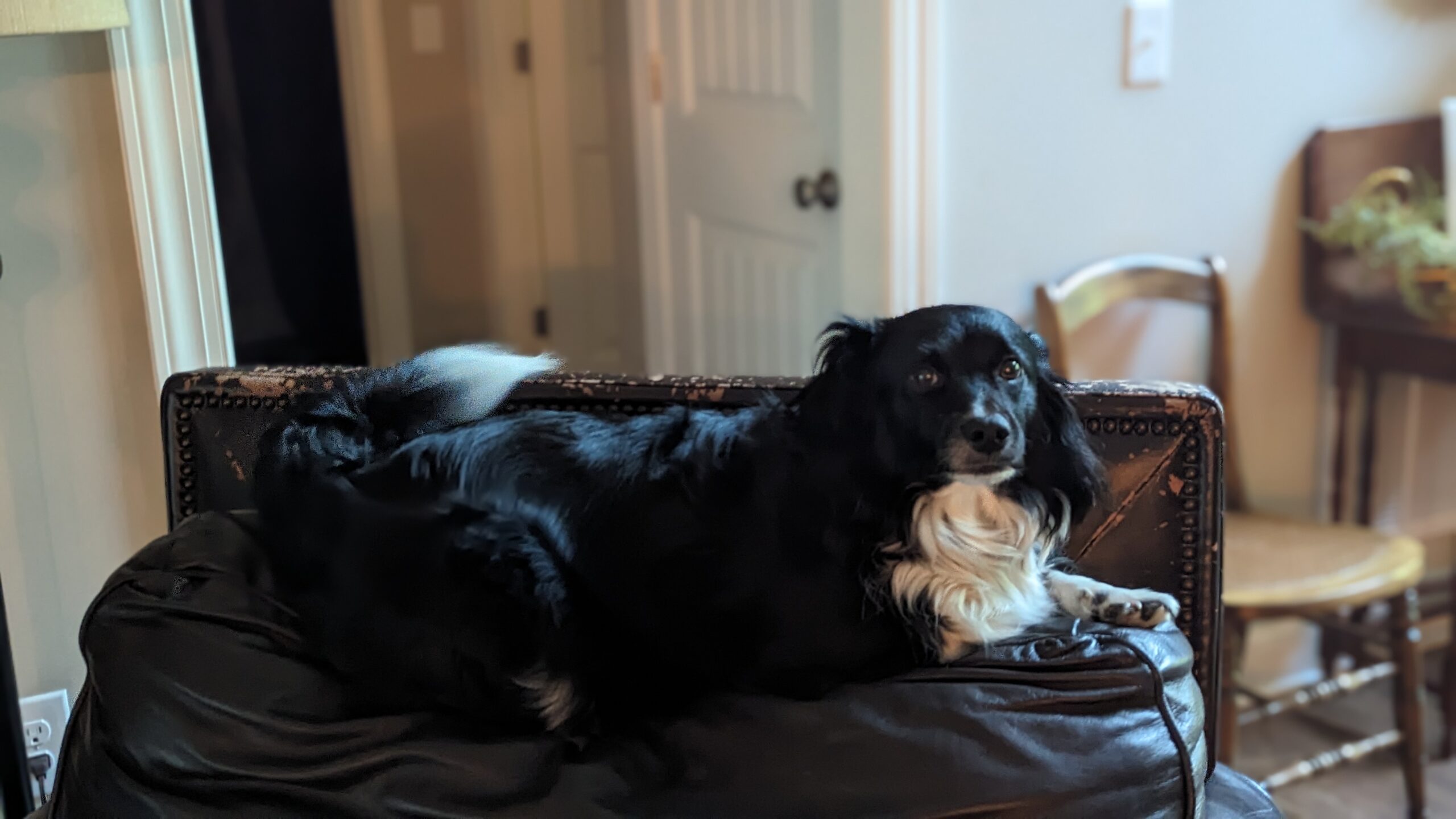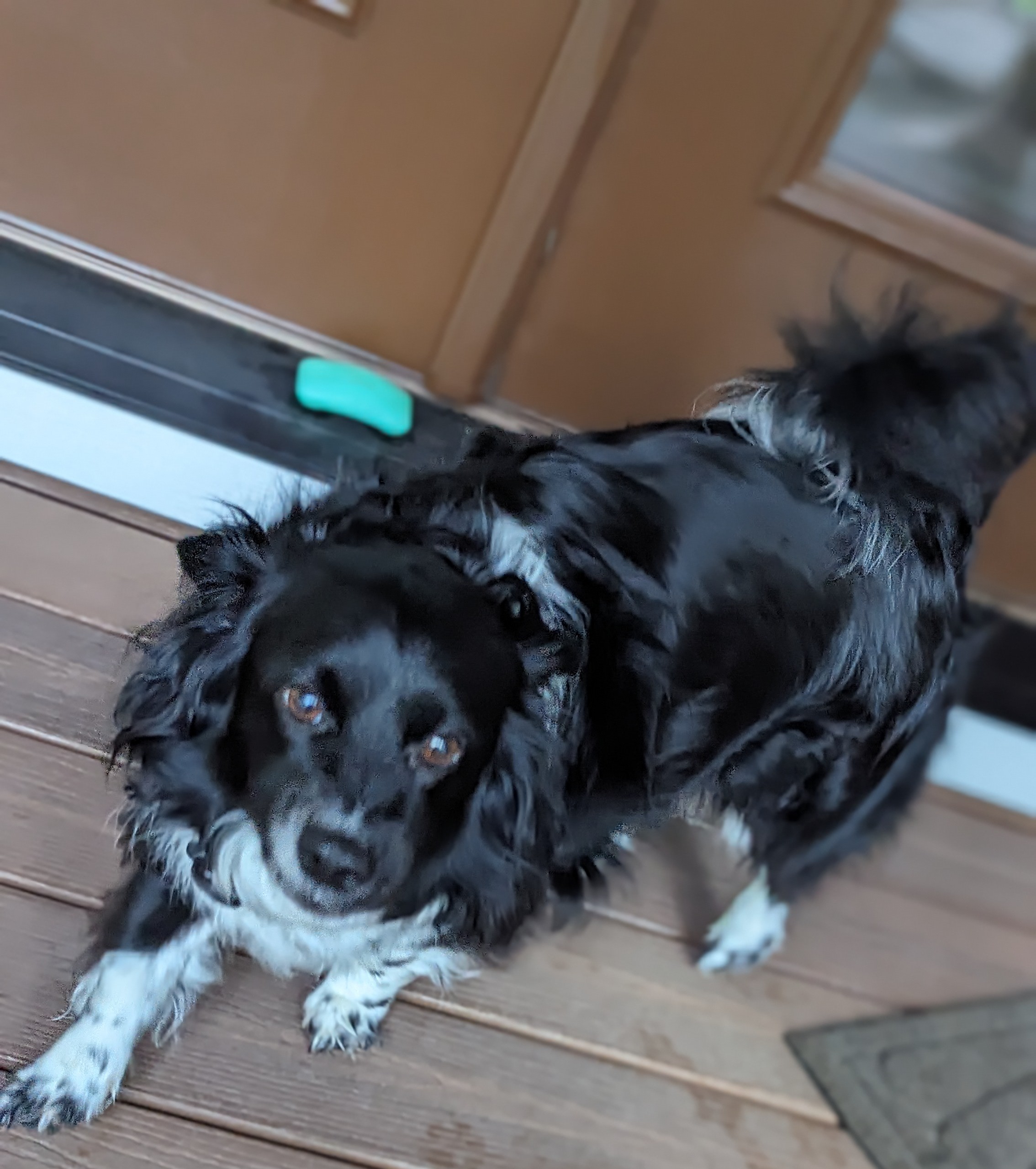 Sunday morning we attended Laurel Nazarene Church, Mike and Laura's church home since 2004. We had the extra bonus of listening to the men's choir during the offering. Mike's first time singing in 18 years.
Men's Choir at LNC singing Holy, Holy, Holy
We made sandwiches and packed lunches for an afternoon on Laura and Mike's pontoon boat on the Nanticoke River. We put the boat in at Phillip's Landing.
Before we left, we face timed with Caleb and Maddie in Michigan, who called to wish Mike a happy Father's Day. The happy couple love married life in Michigan, meeting new friends through Pickleball and church.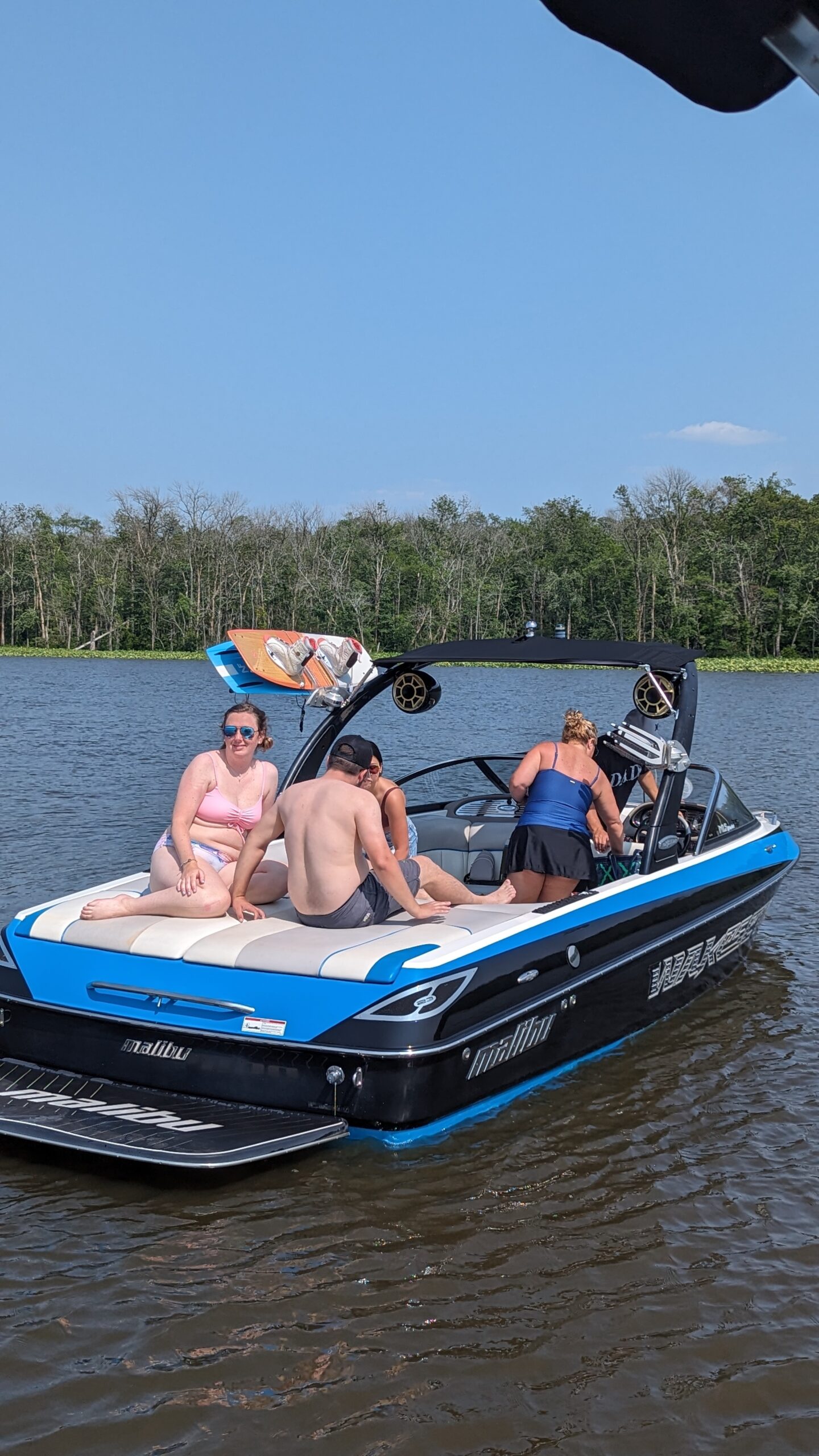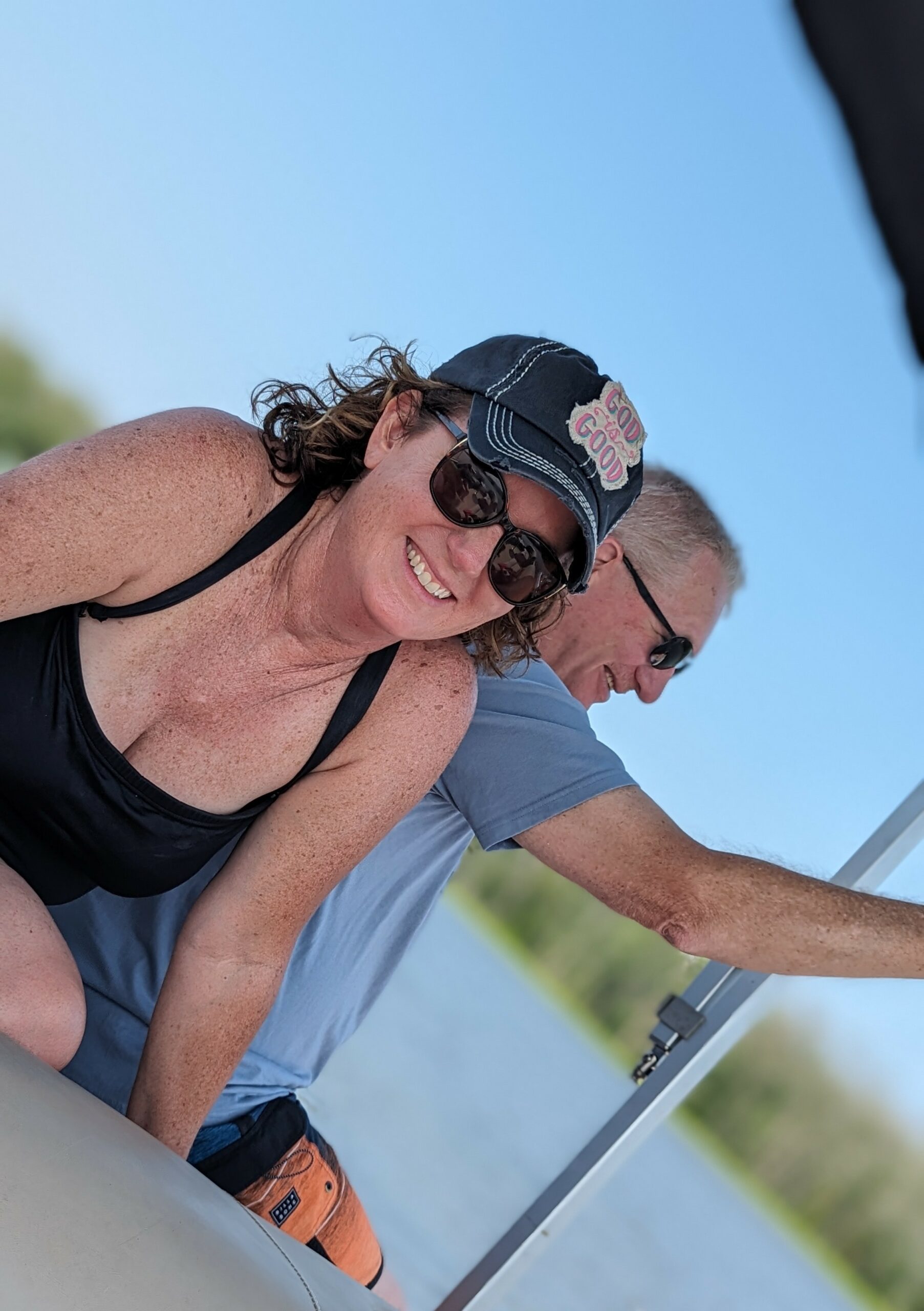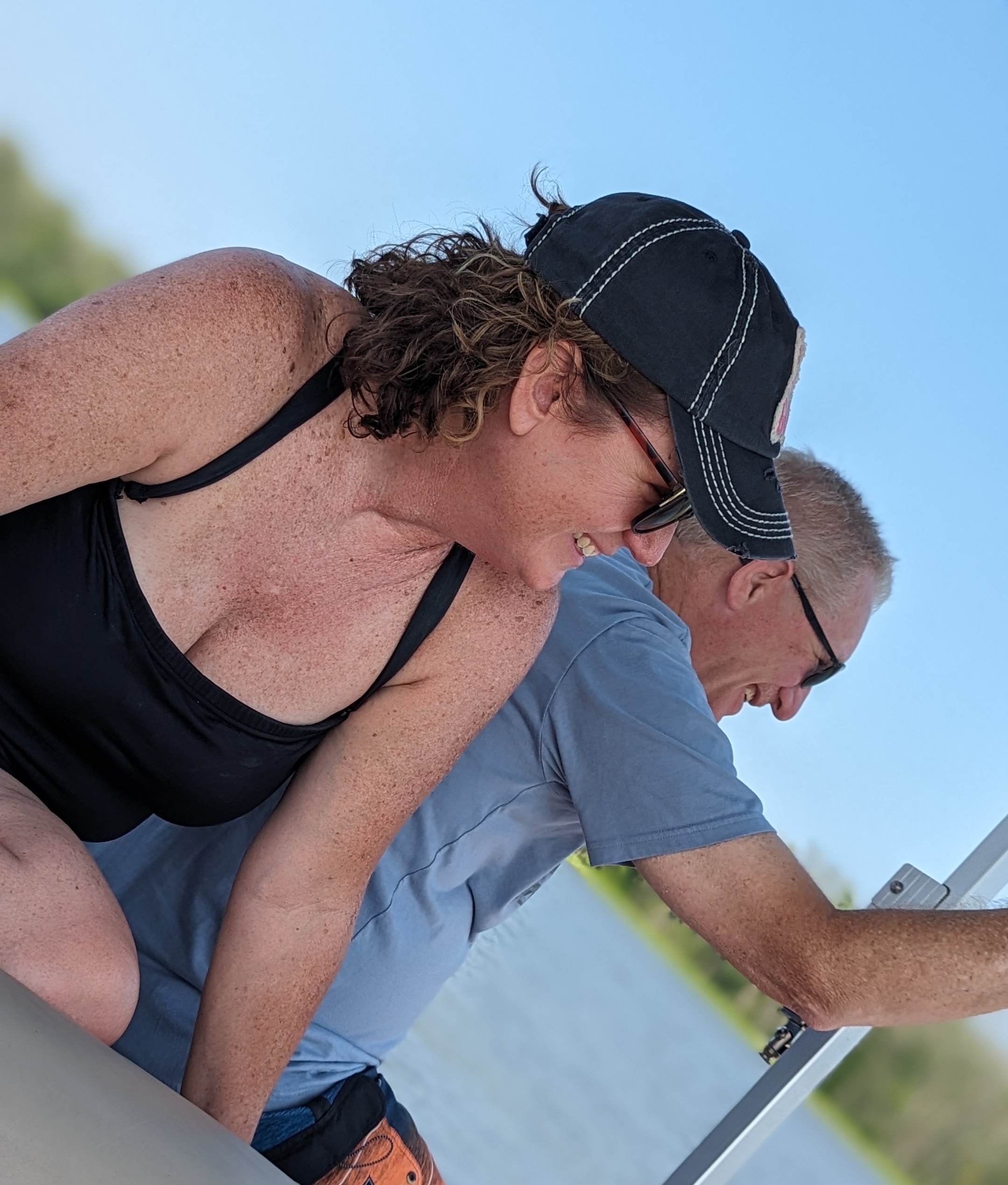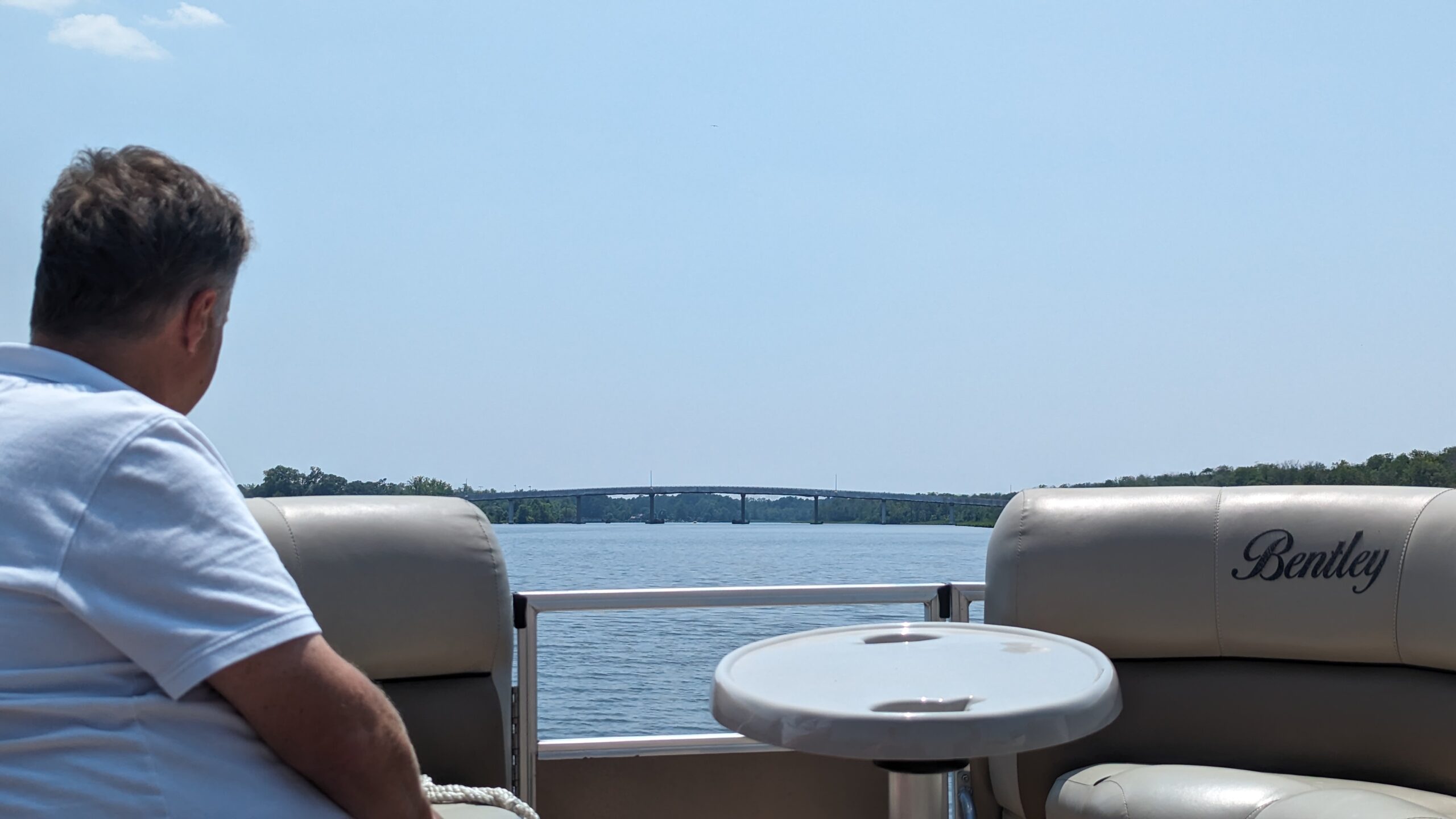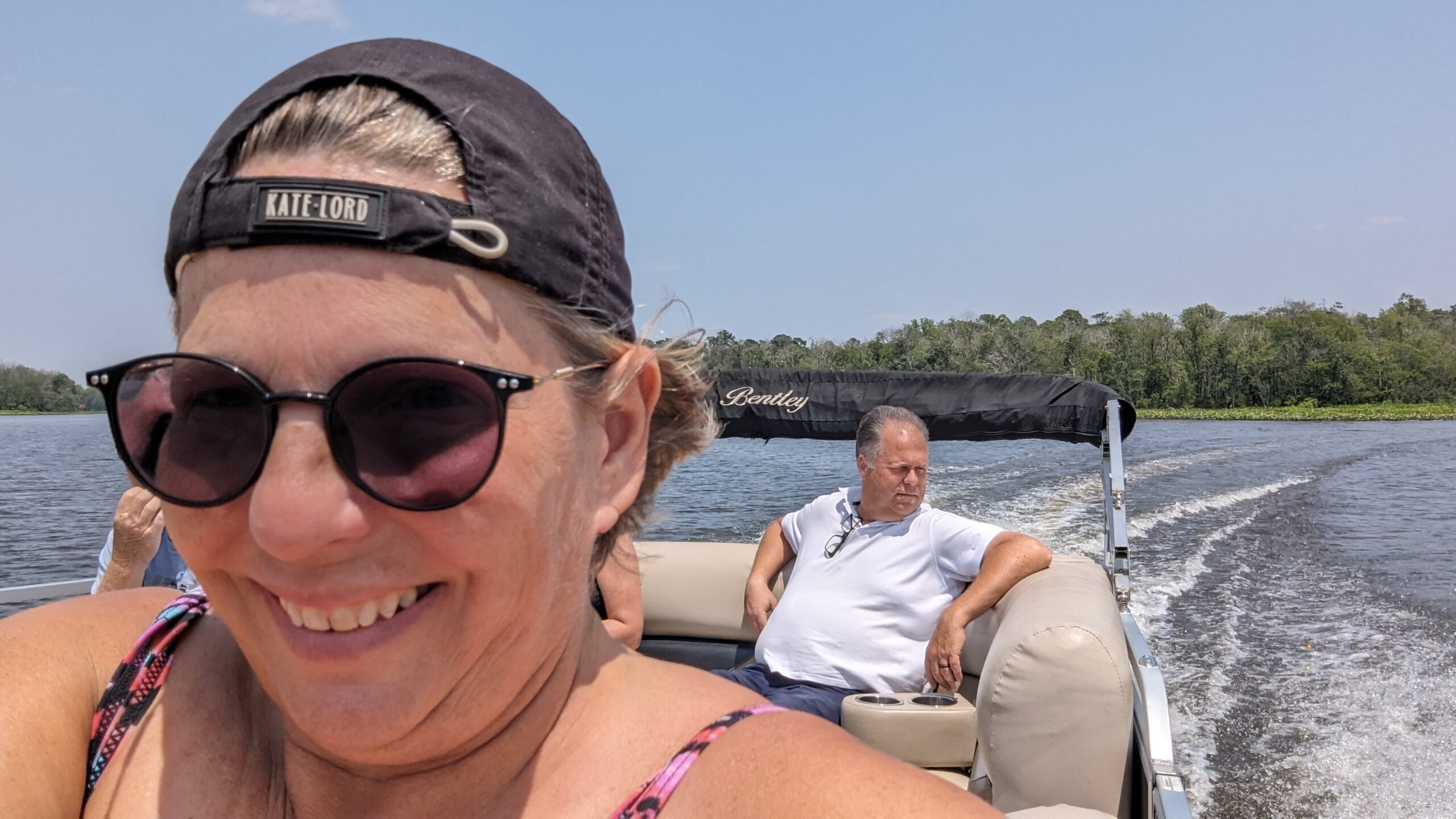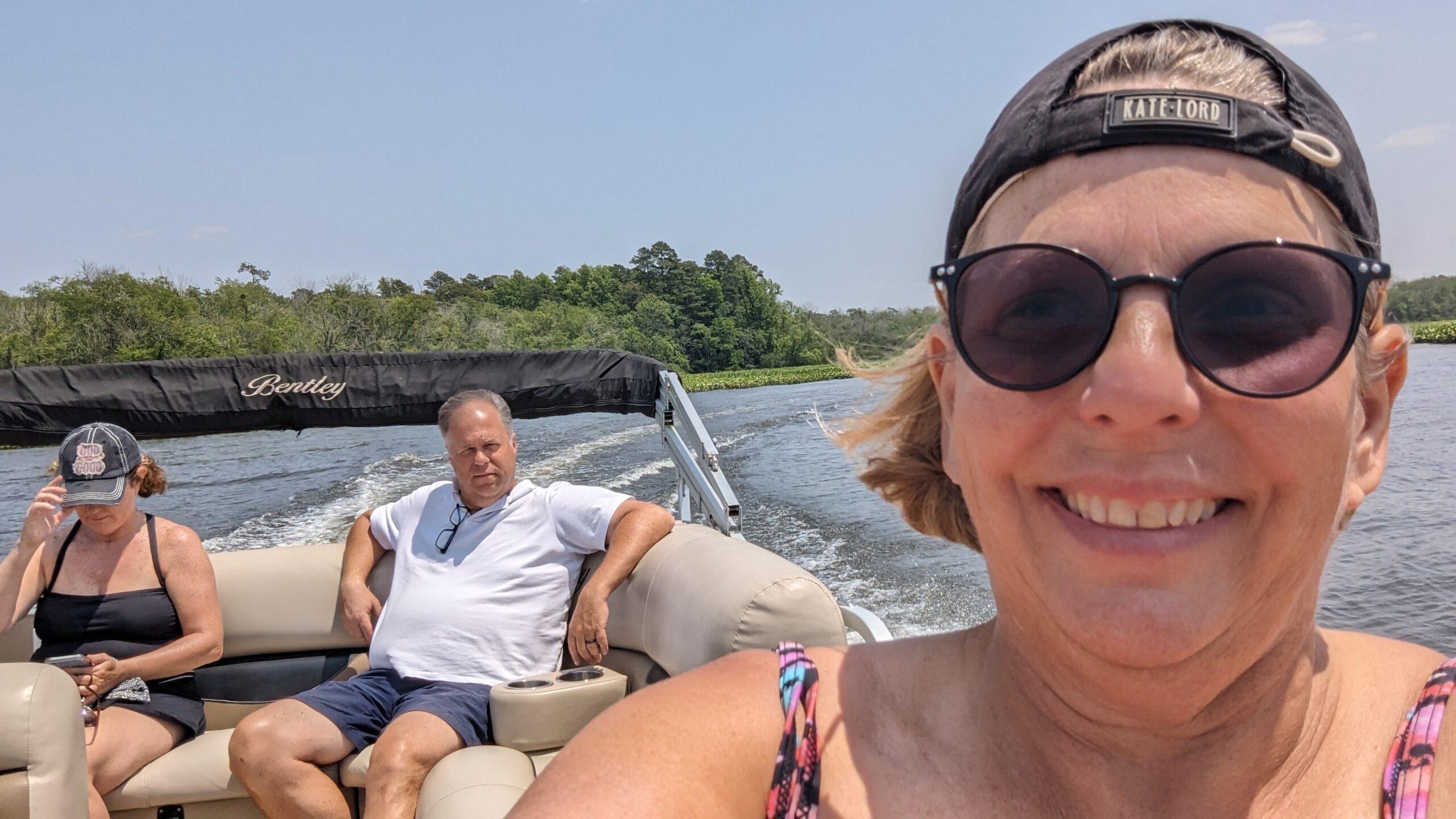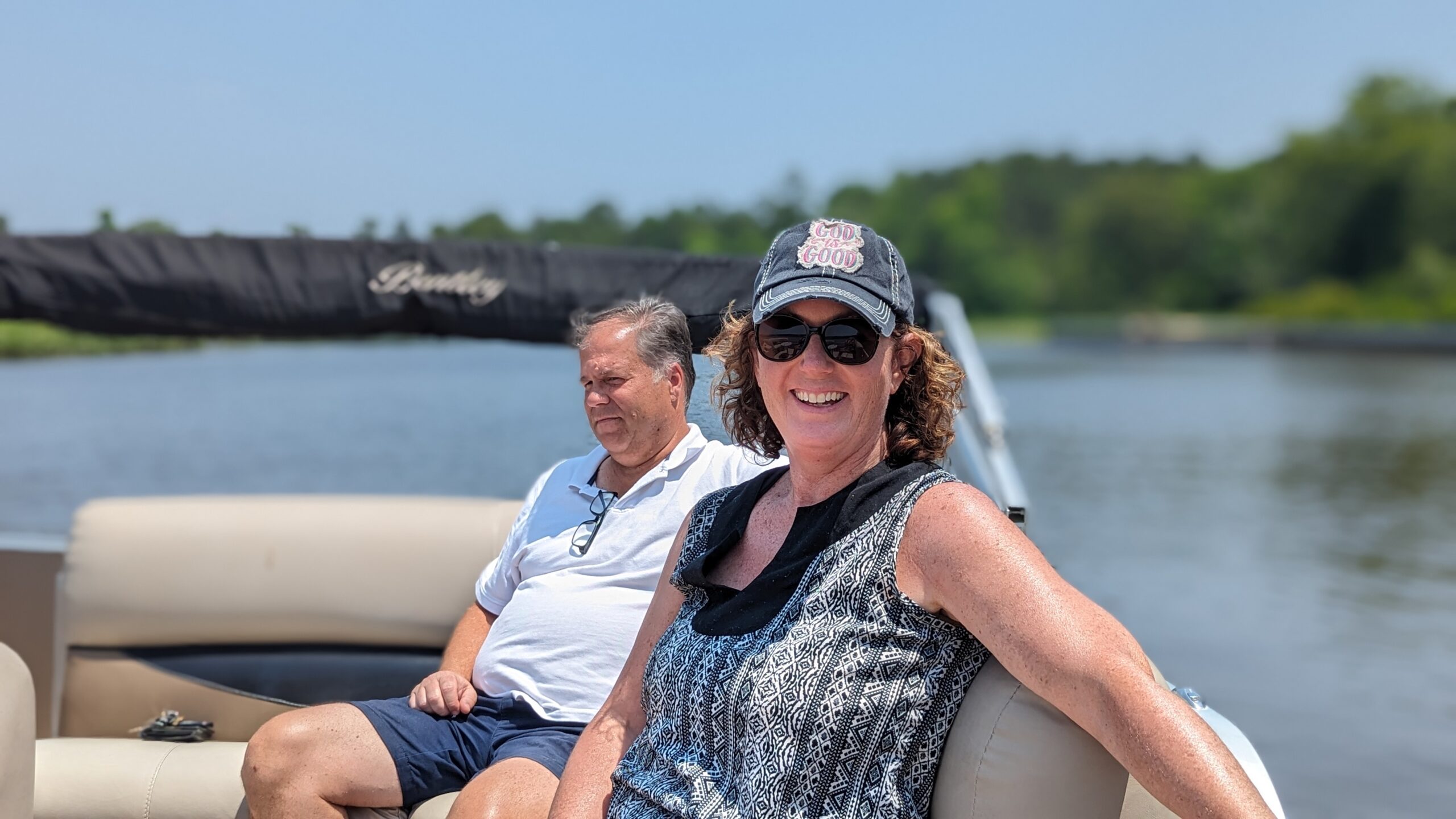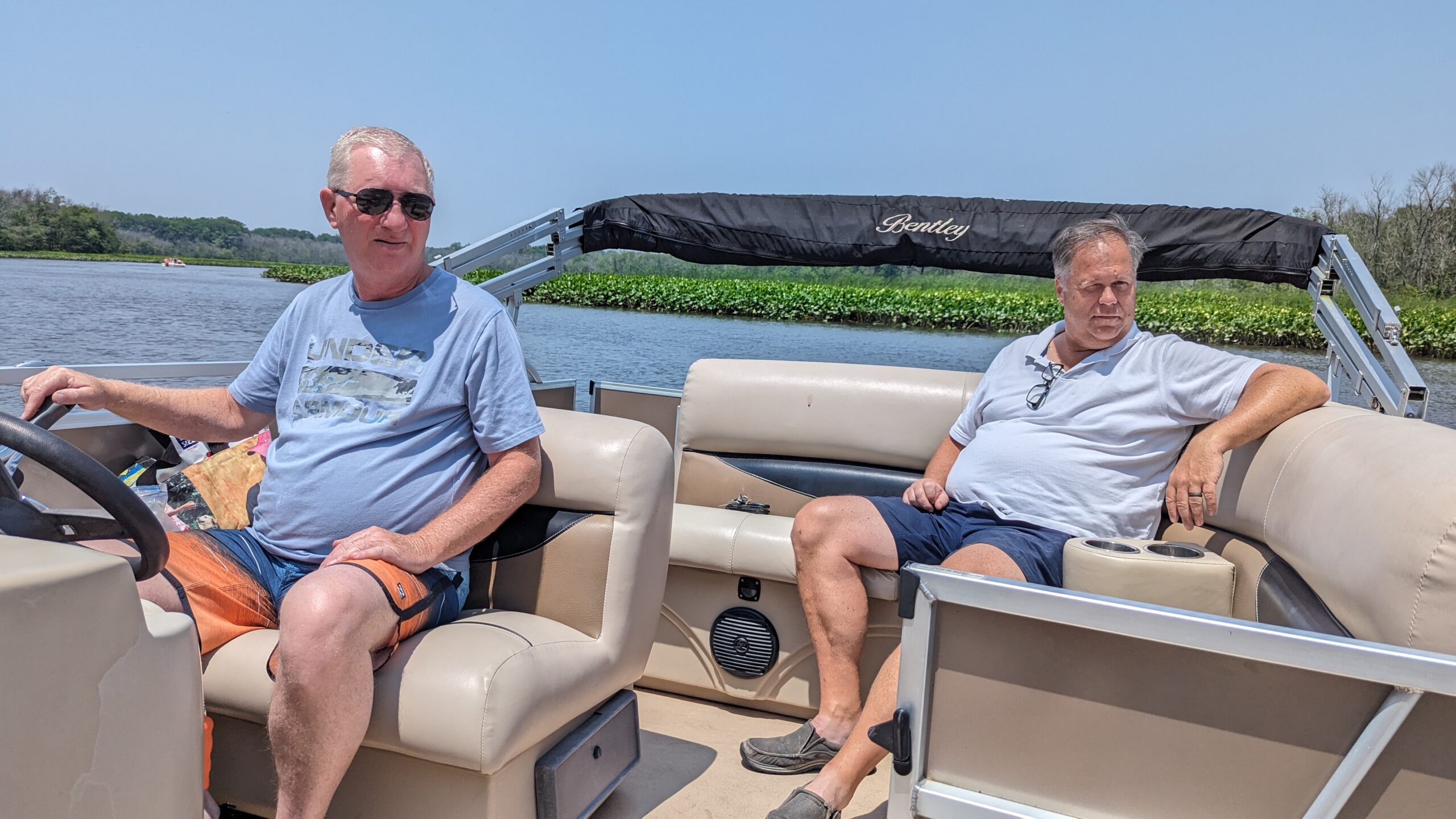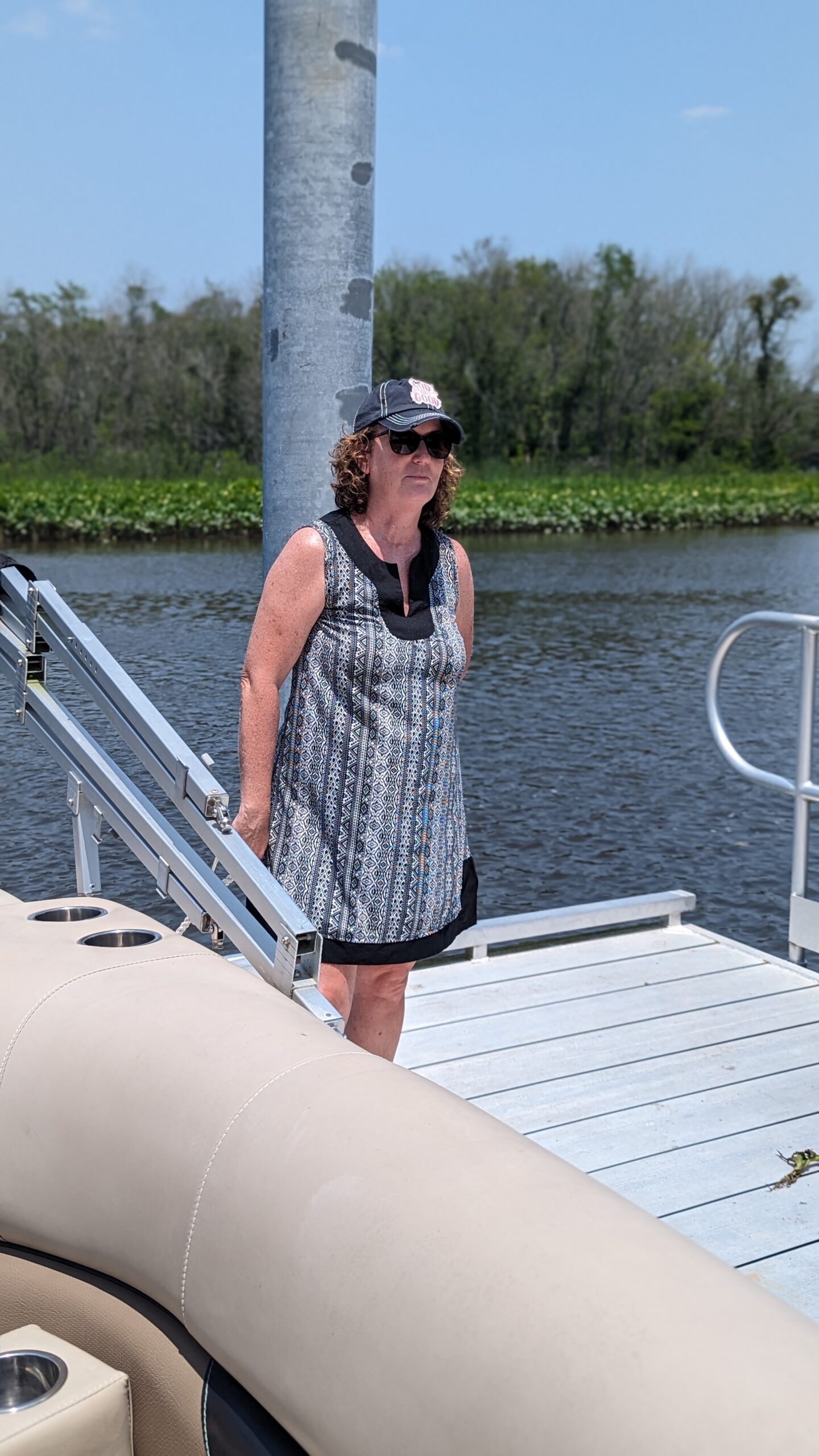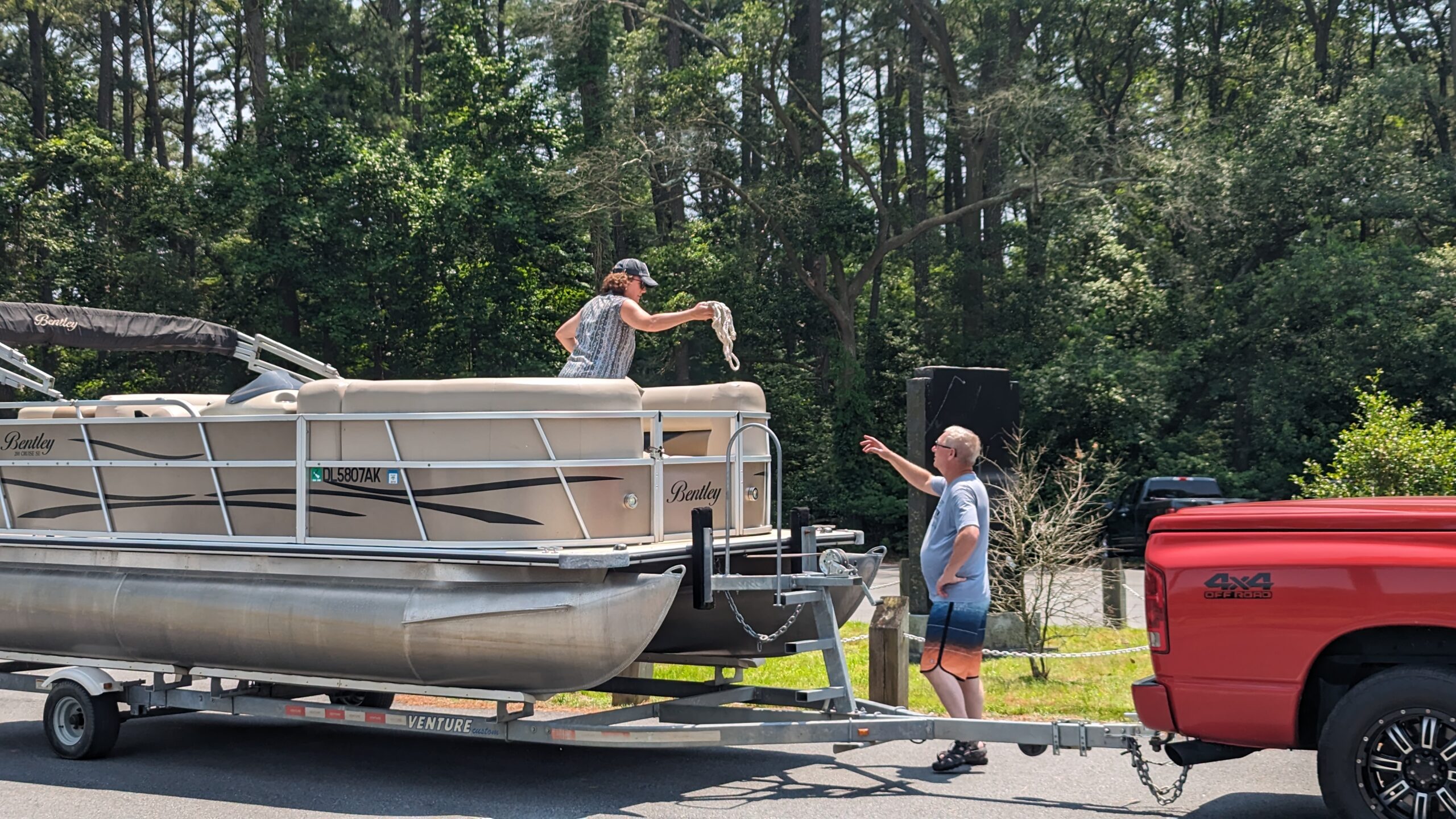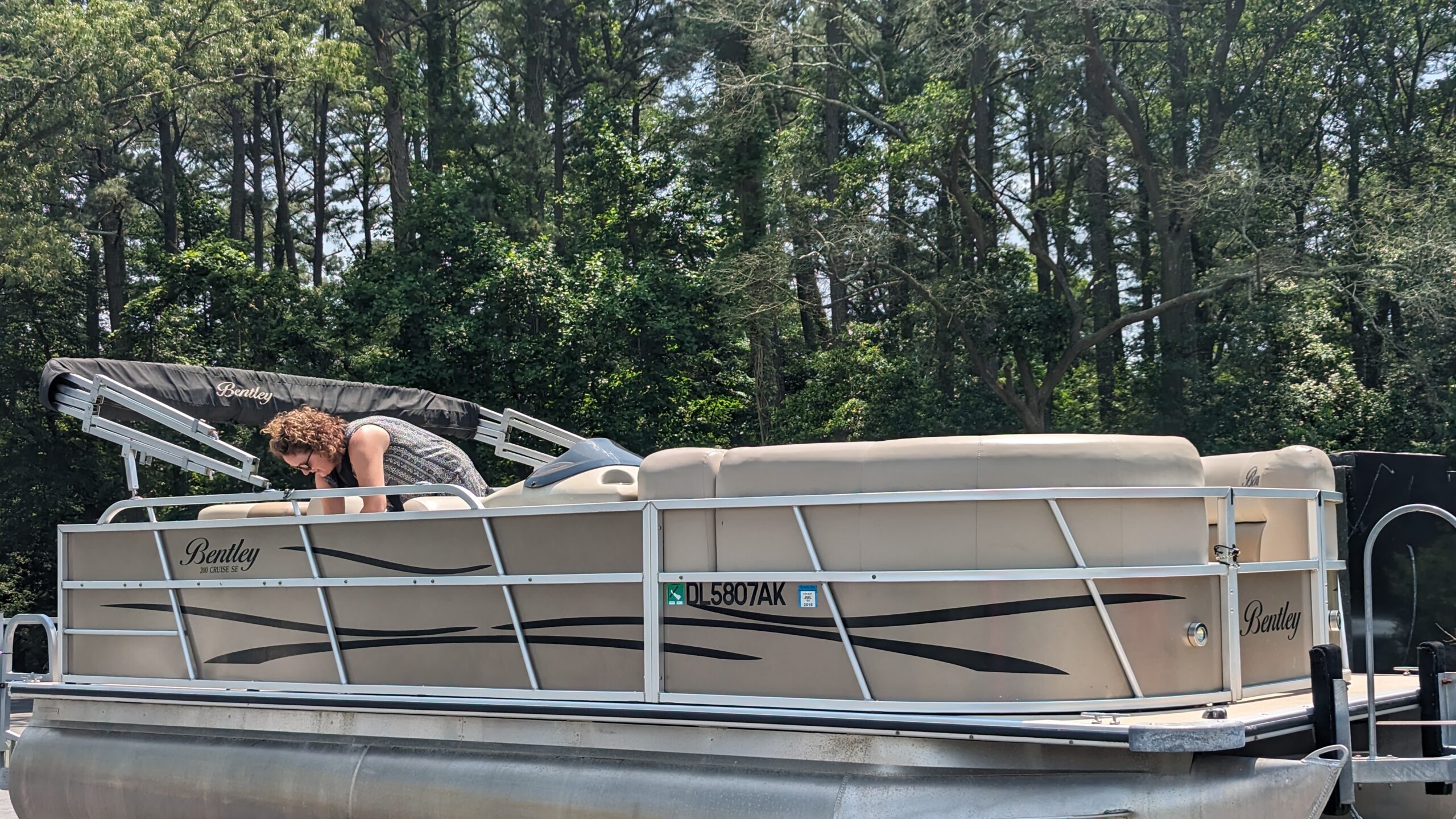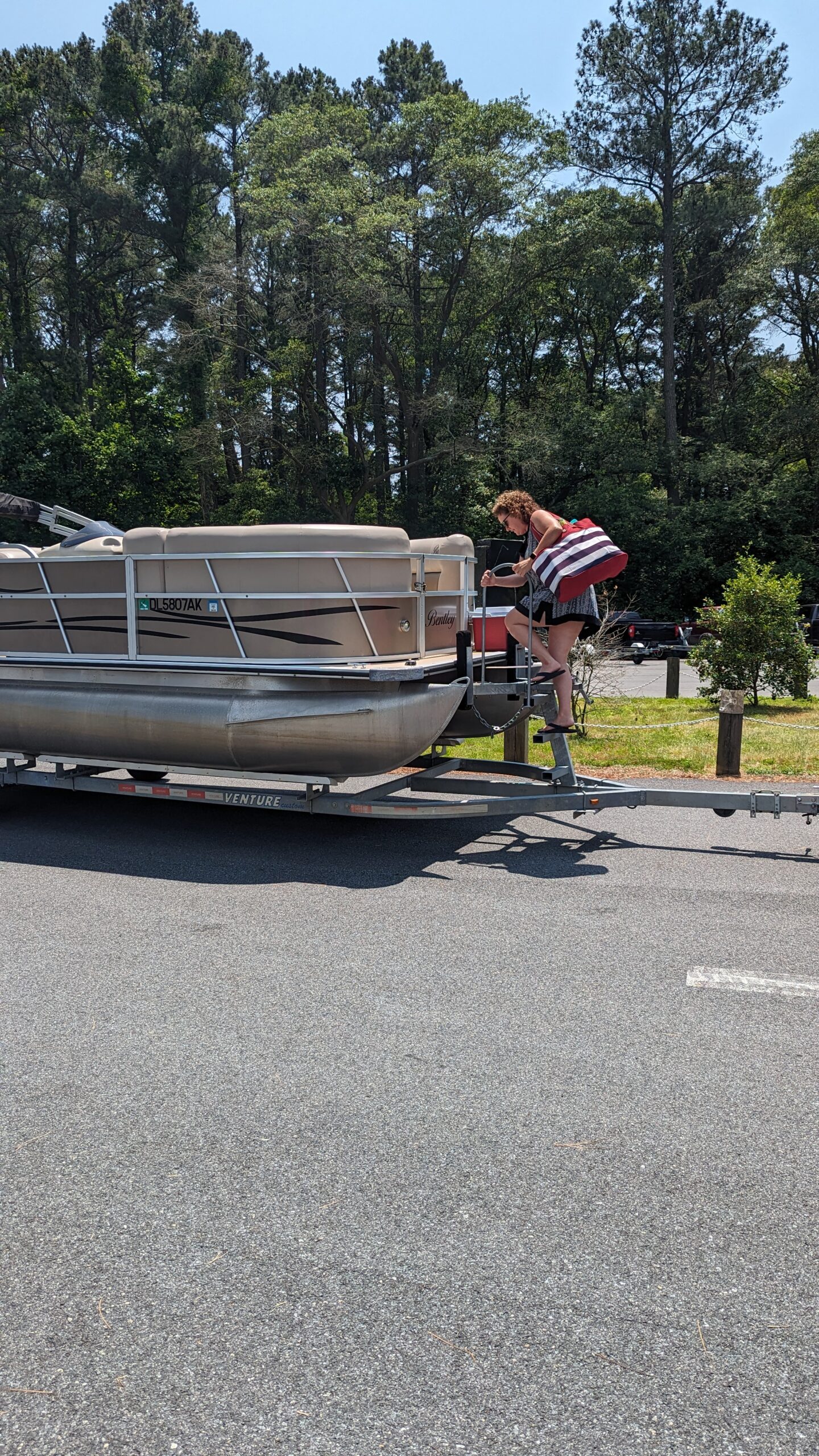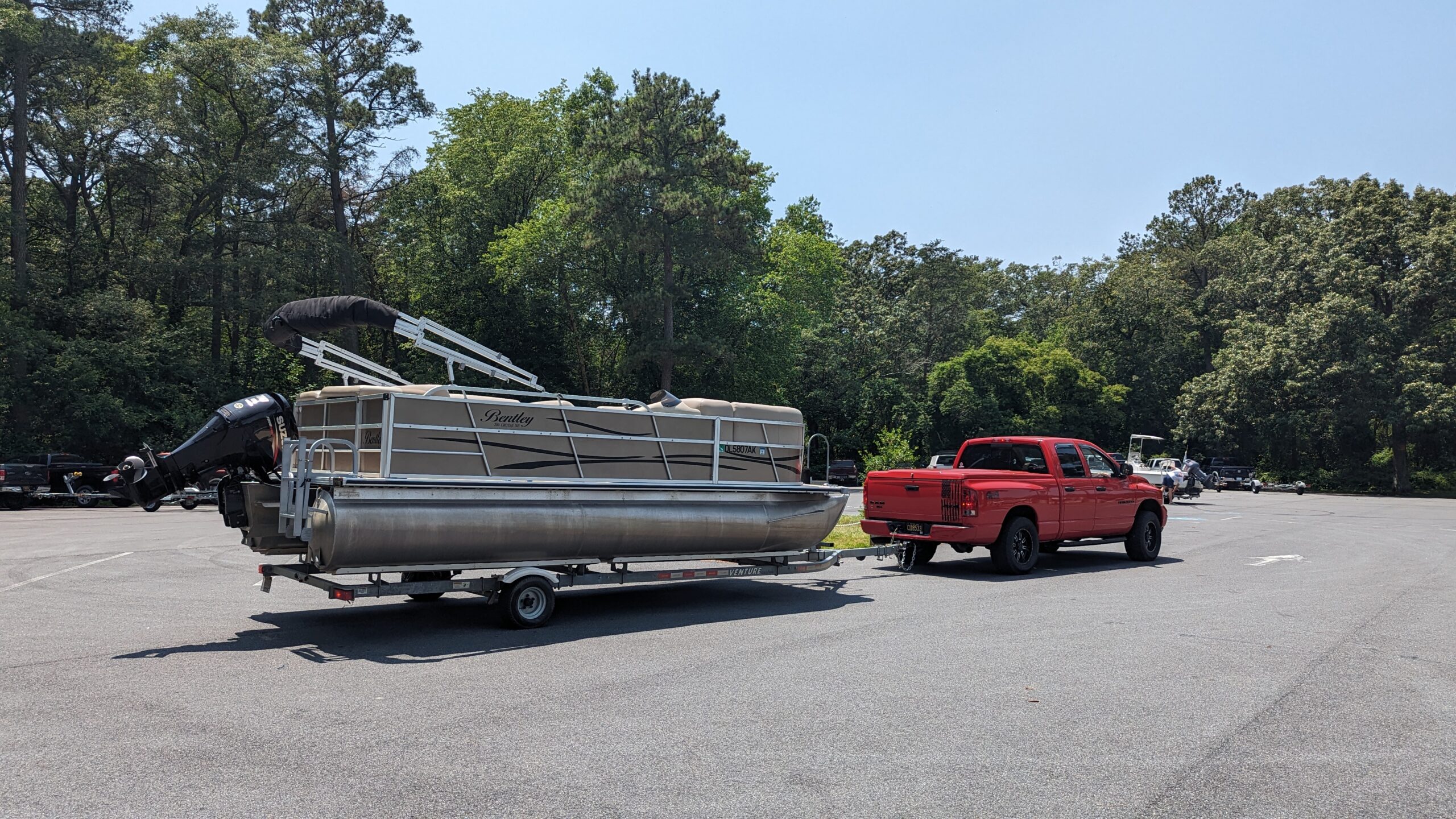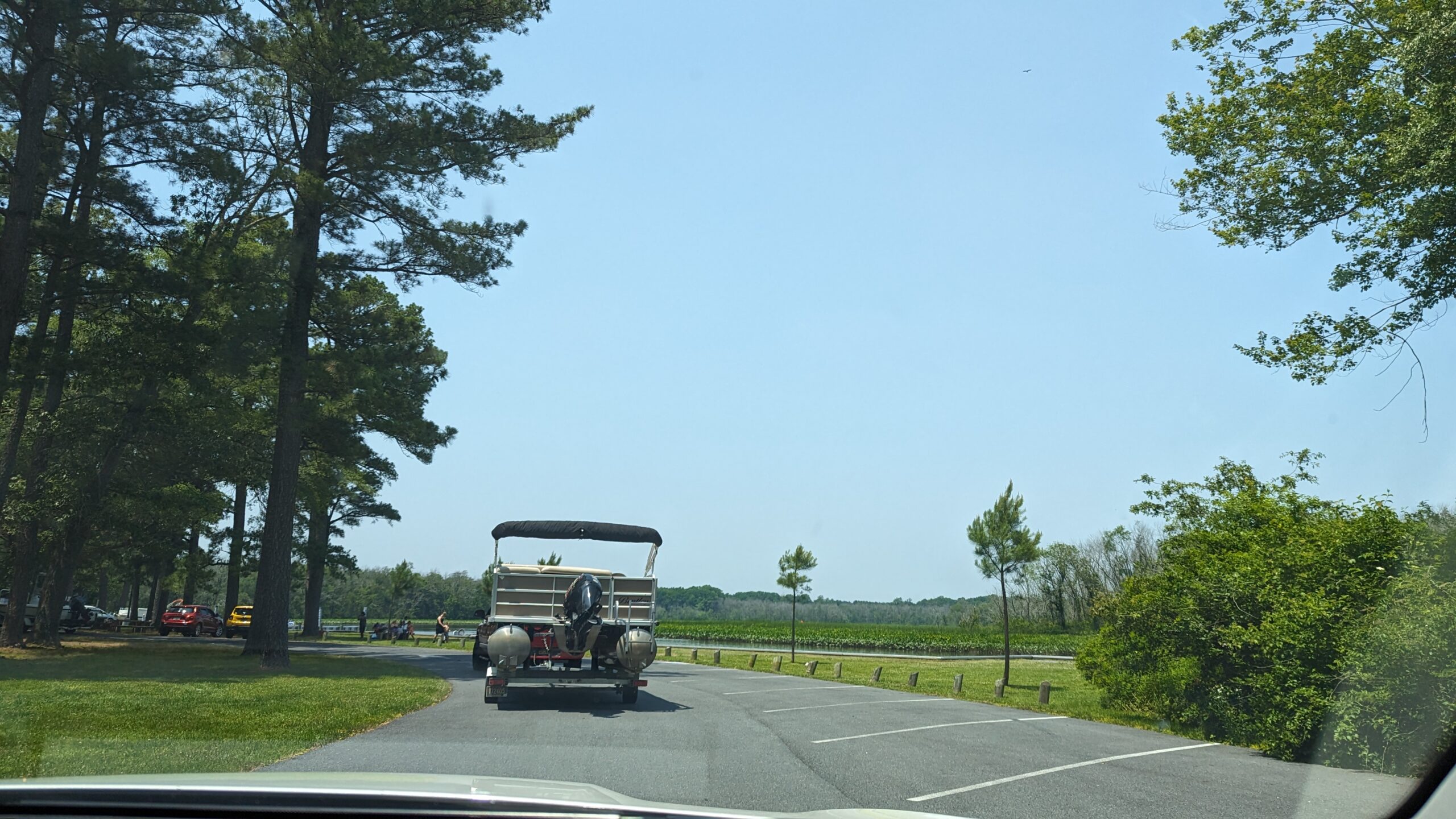 Laura and Mike dropped us off at the dock at exactly 4:00 p.m. Hugging goodbye, we made tentative plans for them to come visit us in August:-)!