"Put it on meandering, not now, later. I gotta own it. B64, that's where I hit the pole. Dog gone it!"
Ron's disgust at his error surprised me. Thankfully, the corner where it hit the pole only sustained cosmetic damage, but hubby had difficulty letting go of his mistake."
"I gotta let it go. I just have to let it go."
And with those words, he tried. But he wanted the story on meanderings so he could remember where and when the accident happened.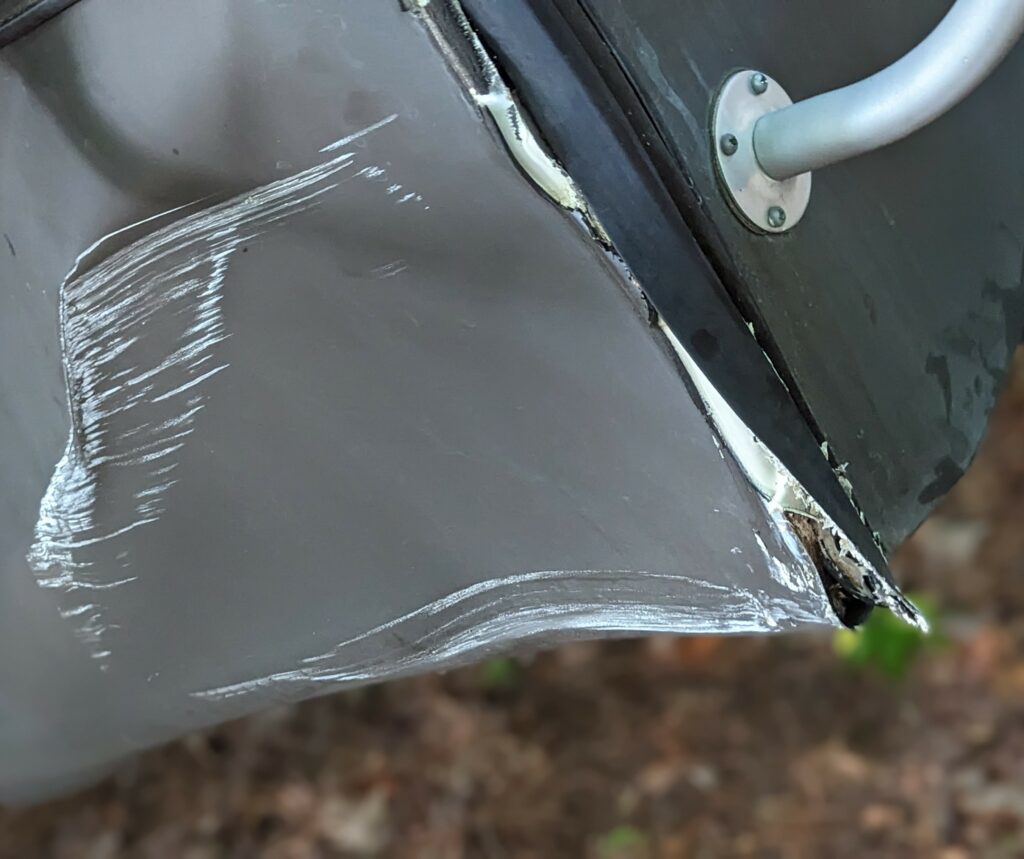 With a 4:48 tee time at the Cardinal course, we had little time to relax before putting the pups in the a.c. and heading out.
Slow play, waiting on a young guy with an ego bigger than his drive; we didn't finish until 7:00, just in time to meet Stephen.
"I've had these saved on marketplace for two months and finally decided to pull the trigger."
Driving two hours from North Carolina, Ron enjoyed talking to him. Finding lefty clubs takes work, especially good, used ones. They had a lot in common.
Meanwhile, I unloaded the wood from the back of the Subaru, prepping for a fire.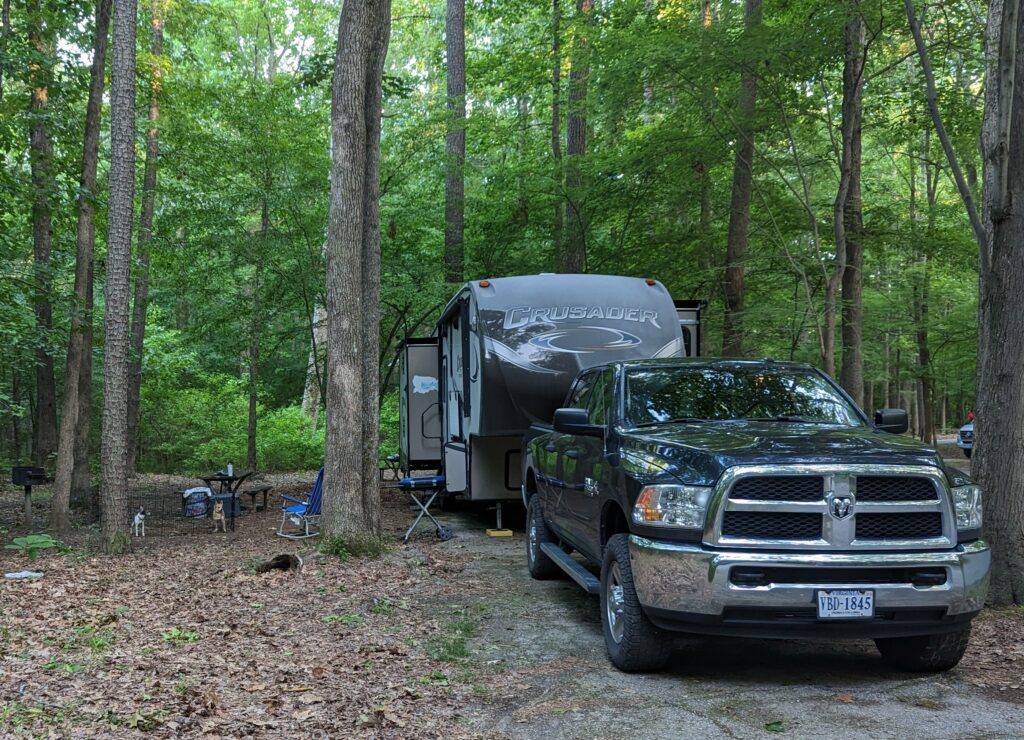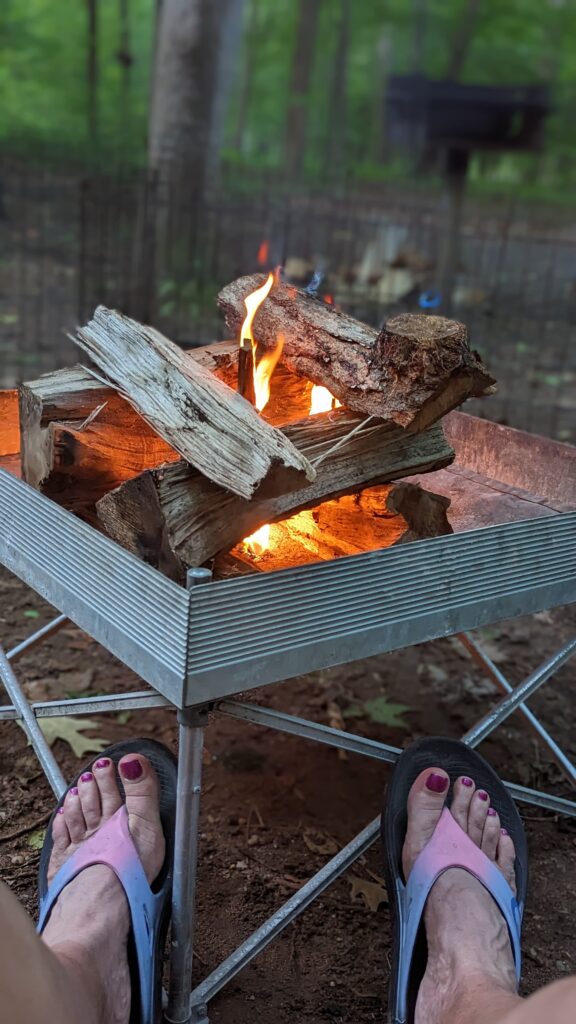 Dogs and brats fed us, one of our favorite things about camping. Buggy, the fire helped keep the mosquitos at bay.
"Ah, it's good to be camping again," Ron said after starting dinner and cracking open a beer.
"It is good to be camping again." I agreed.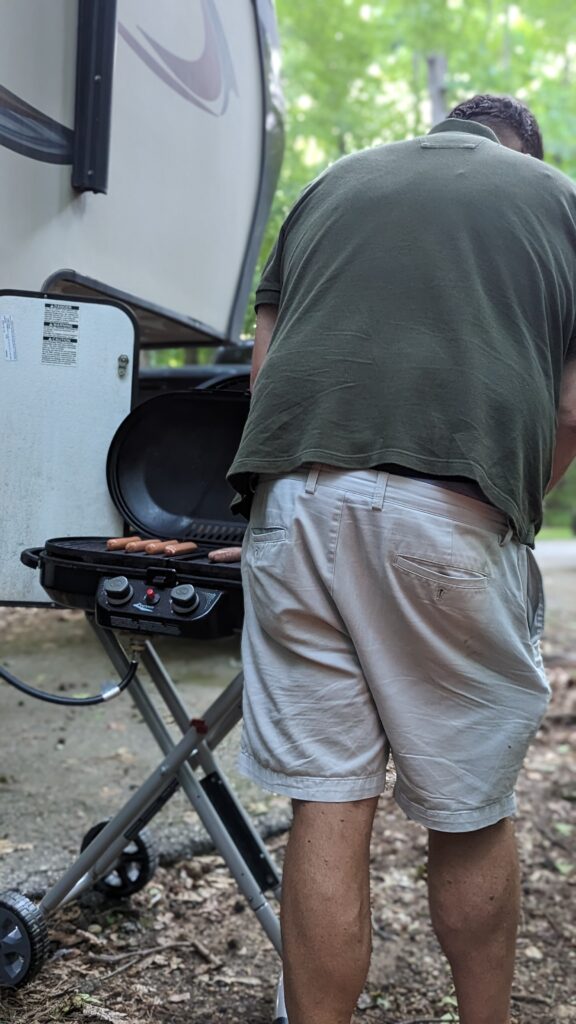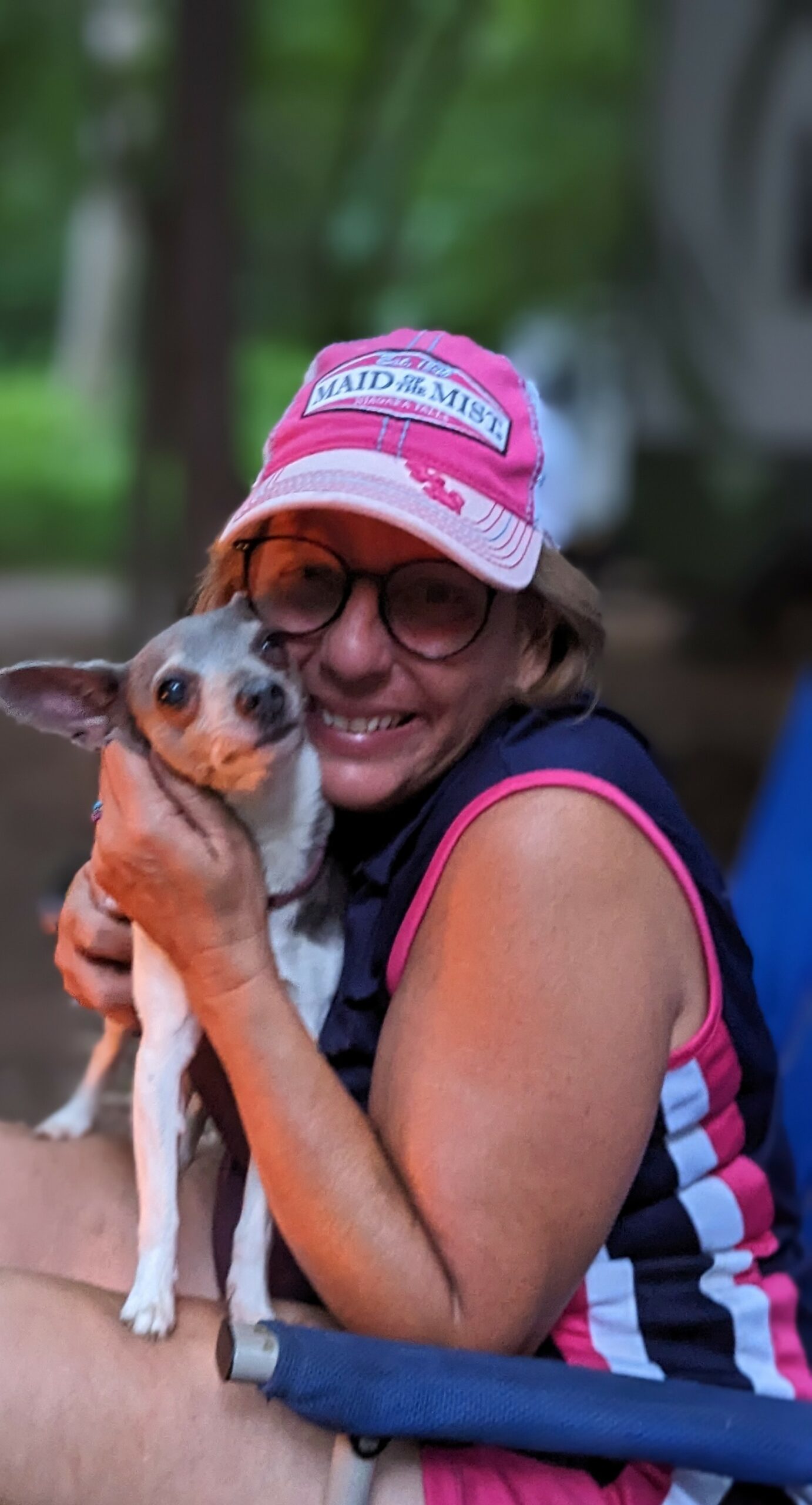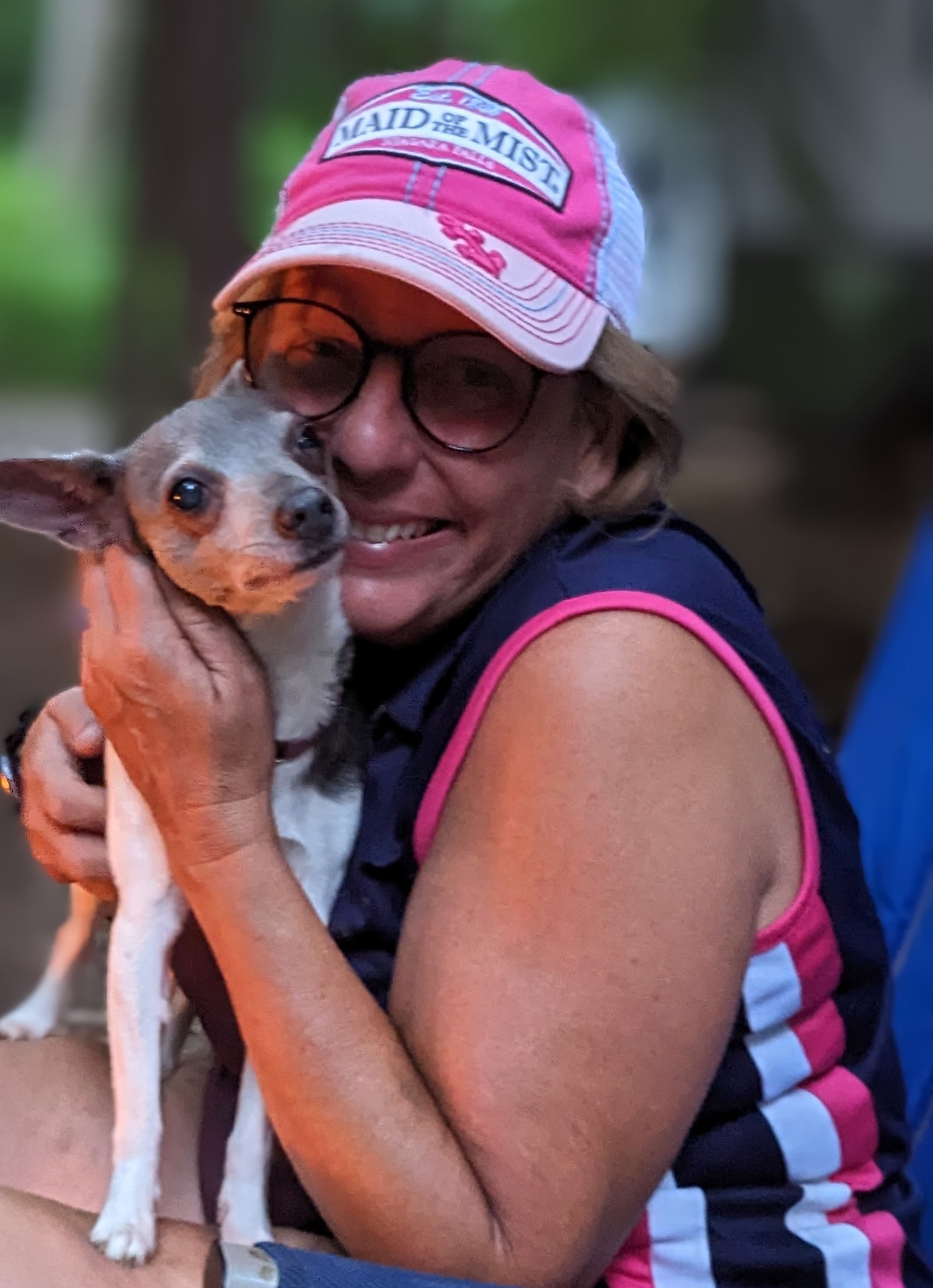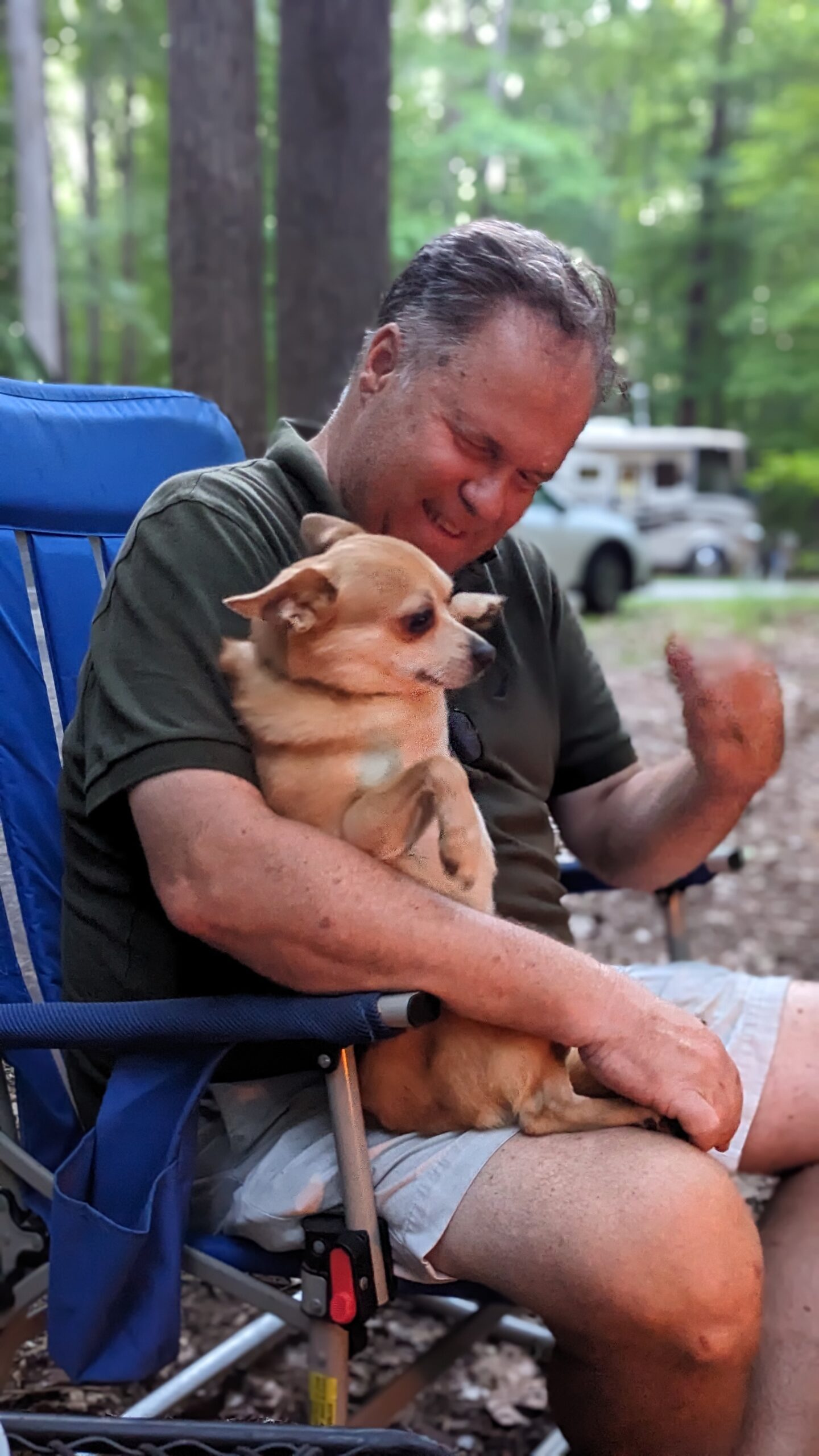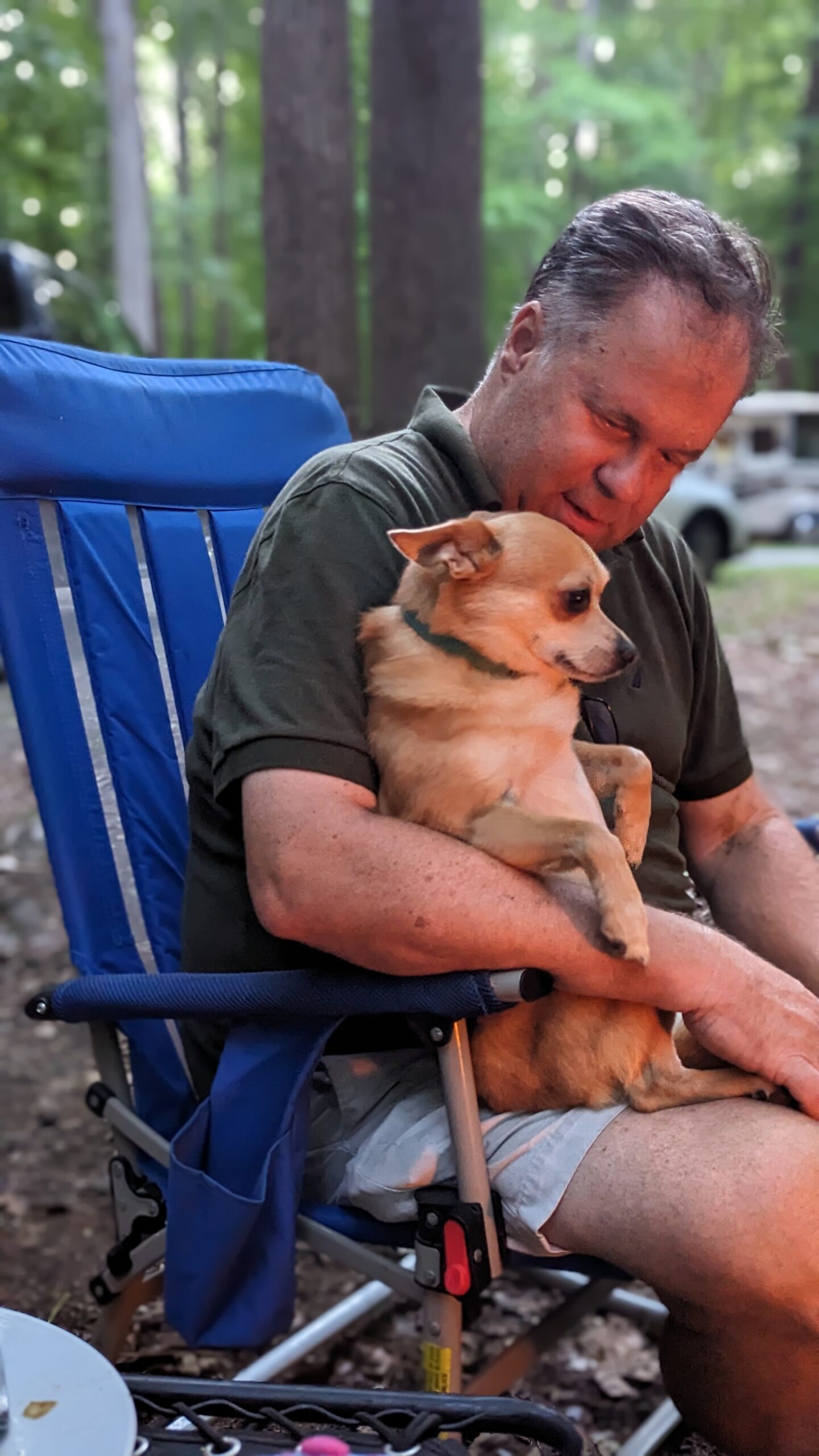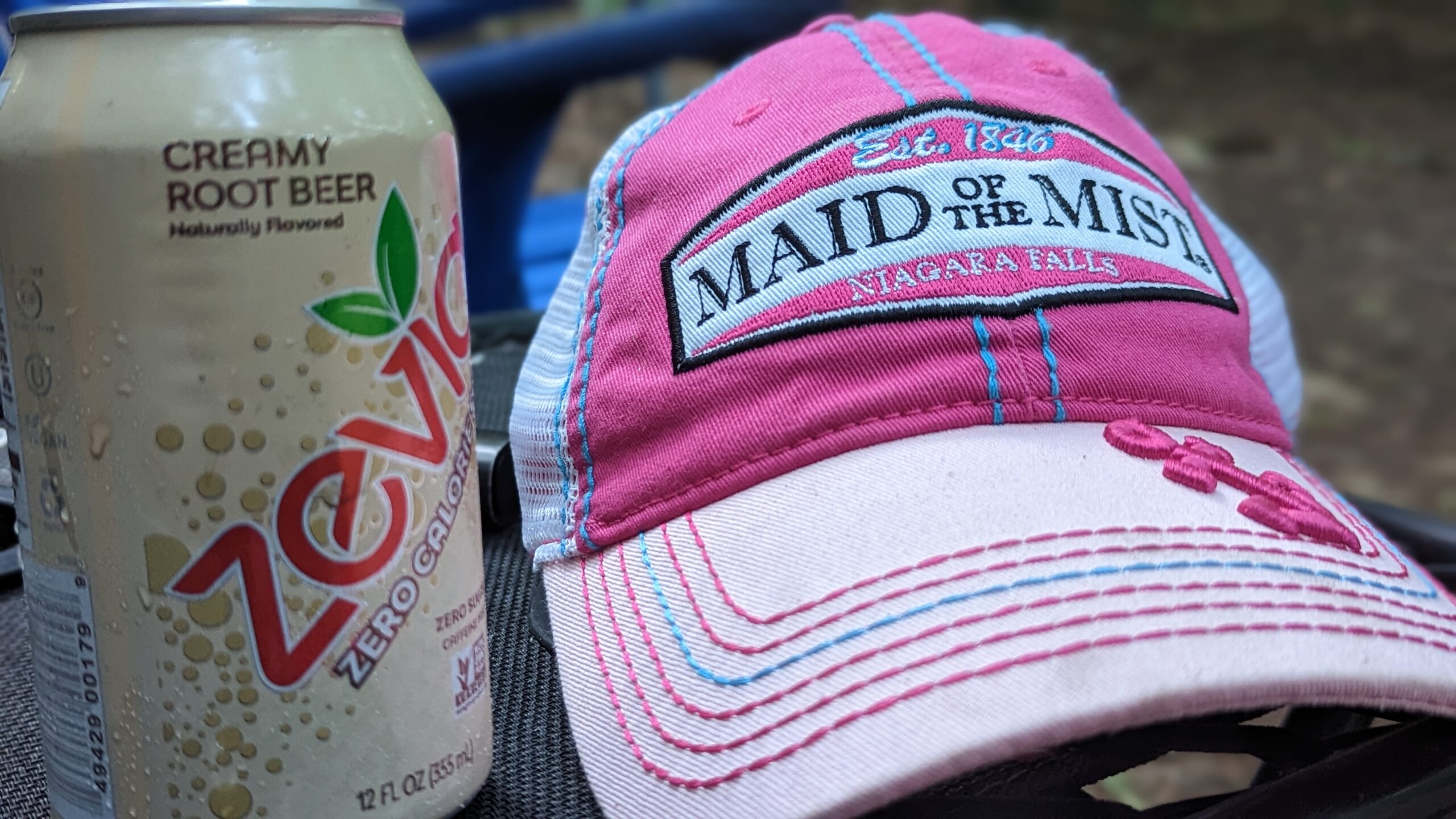 One of my favorite things about camping at Newport News Park, it allows us to enjoy the best of both worlds. Ron spent the morning replacing our mailbox post while I played tennis at Riverside.
Afterward, I returned to the camper and took a two-hour nap while Ron checked things off his list. Shade cooled the trailer, and the pups snuggled with me.
A warm shower invigorated me; we spent the late afternoon chatting in our blue folding rockers. In the quiet moments, I snuck in some writing, hoping to get to the halfway point on the faith journal.
We went to dinner at Smoke on Saturday night and celebrated Martha, my business partner's birthday. Then headed to Hilton Tavern to listen to Johnny and Becca, Tribecca.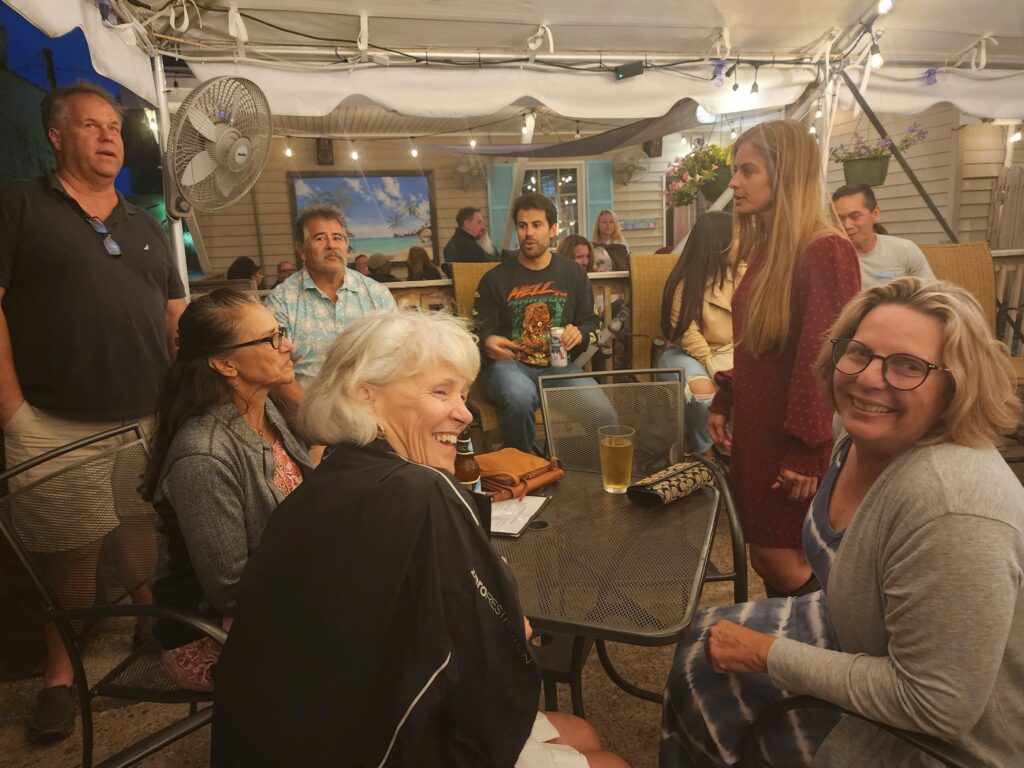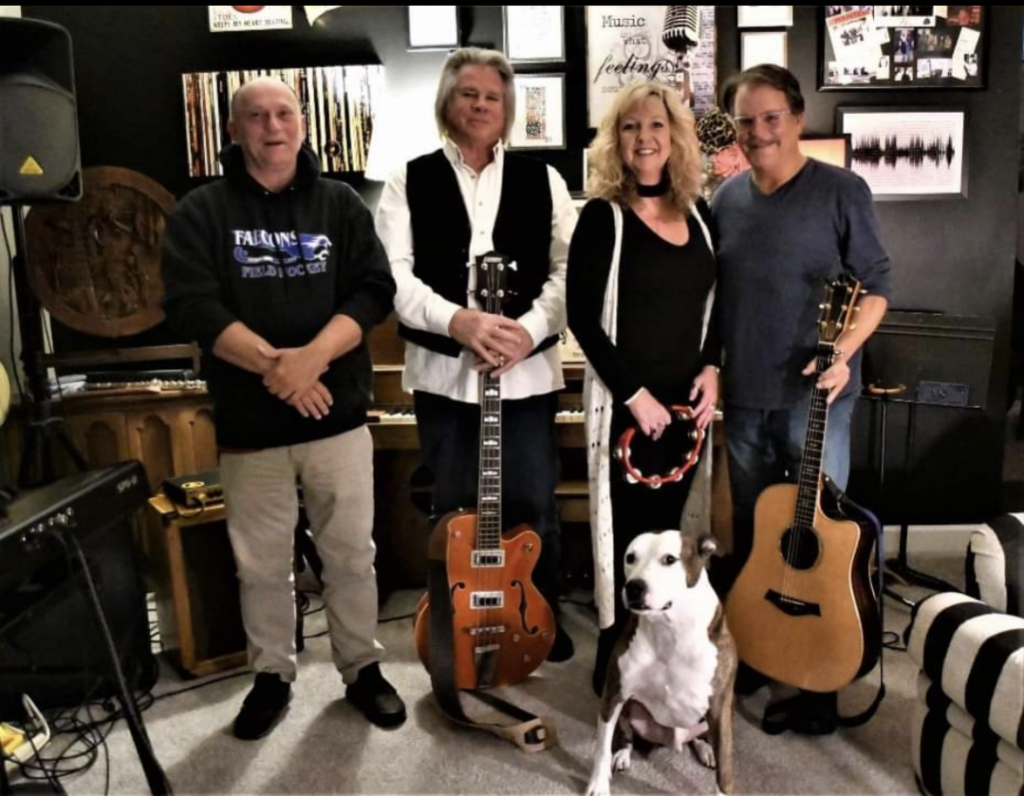 Excitement fills the air, the smell of early morning cigars tantalizes the senses, and cool temperatures invigorate the soul as golfers prepare for the day ahead, a slice of heaven on earth to me!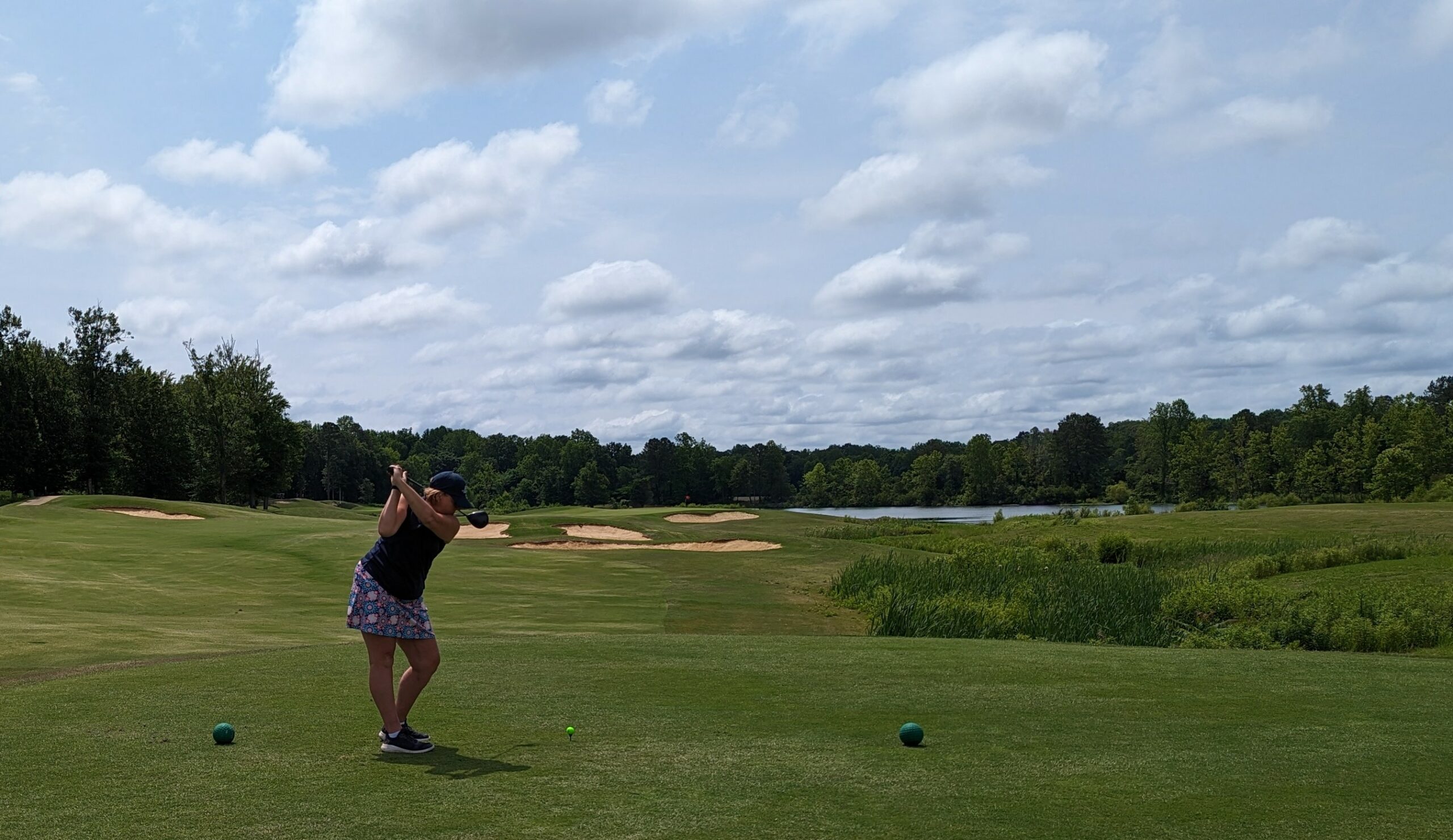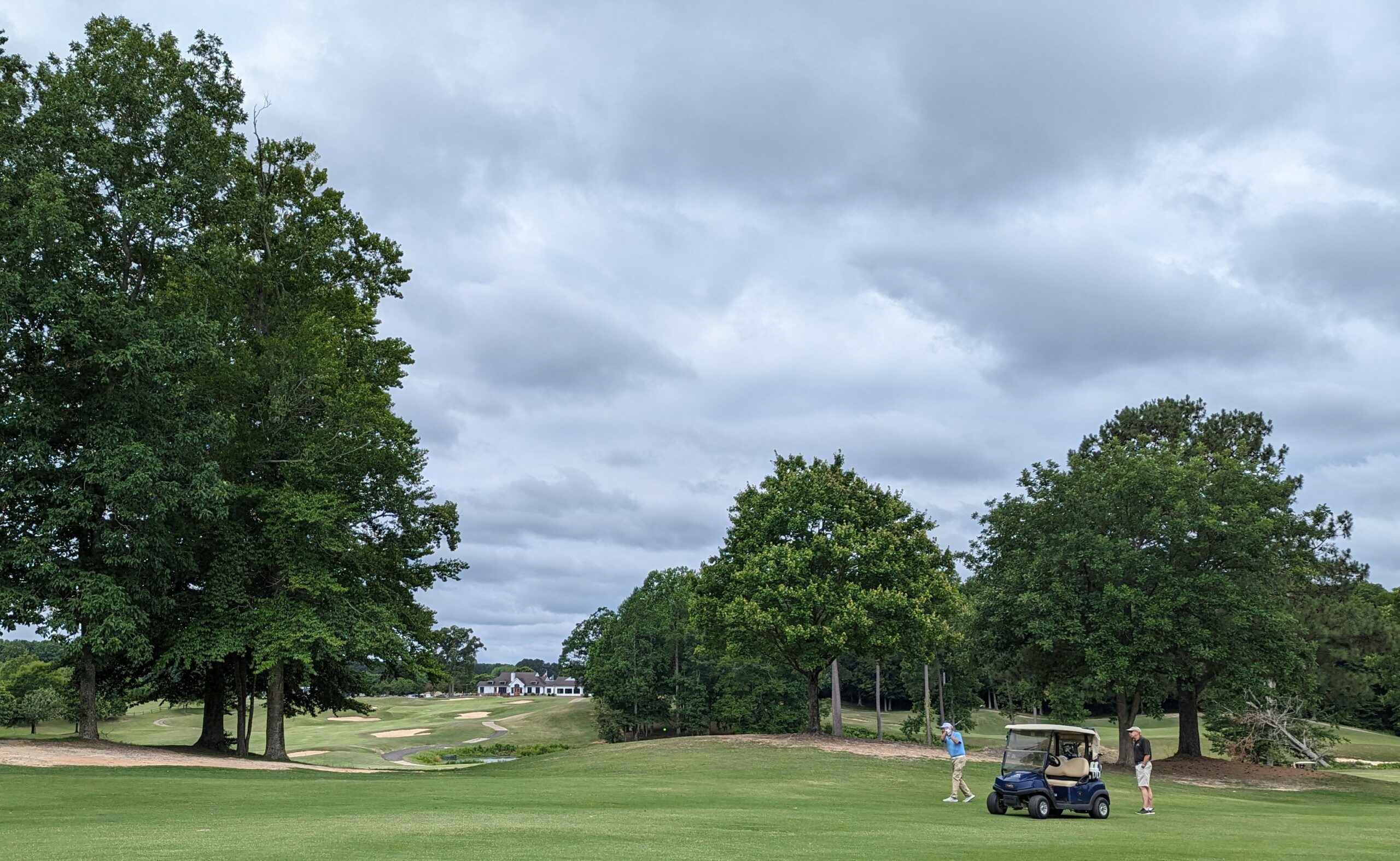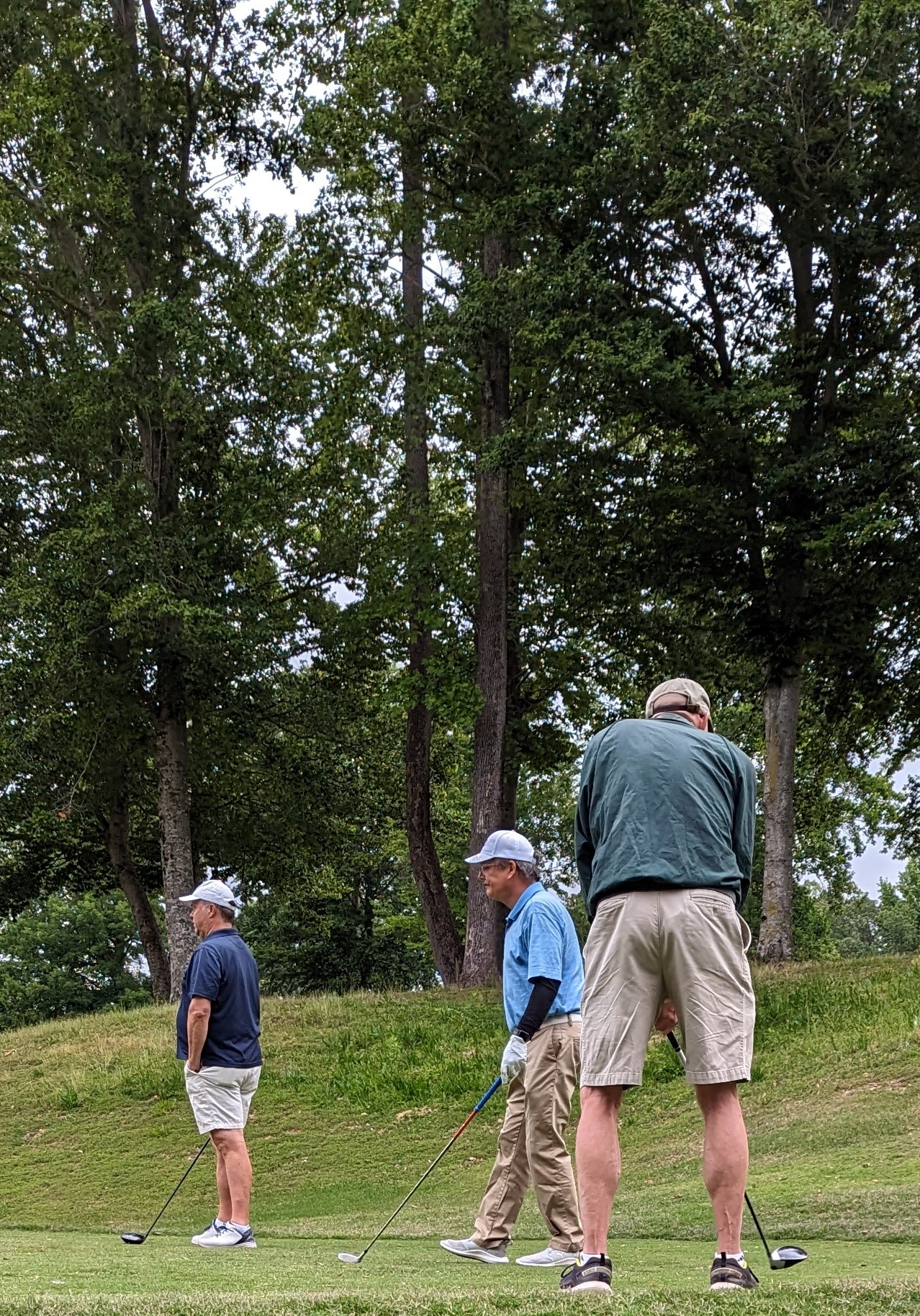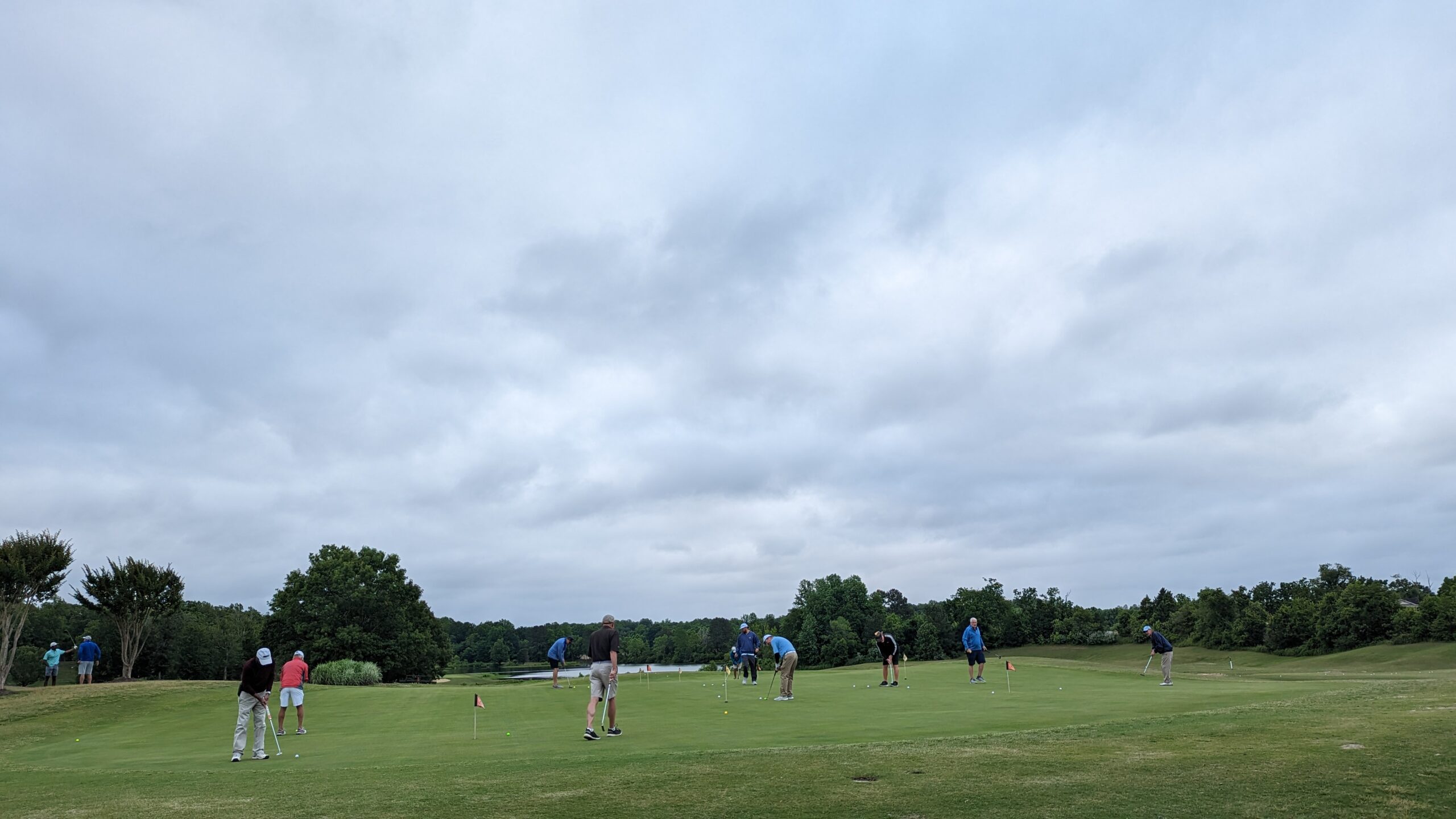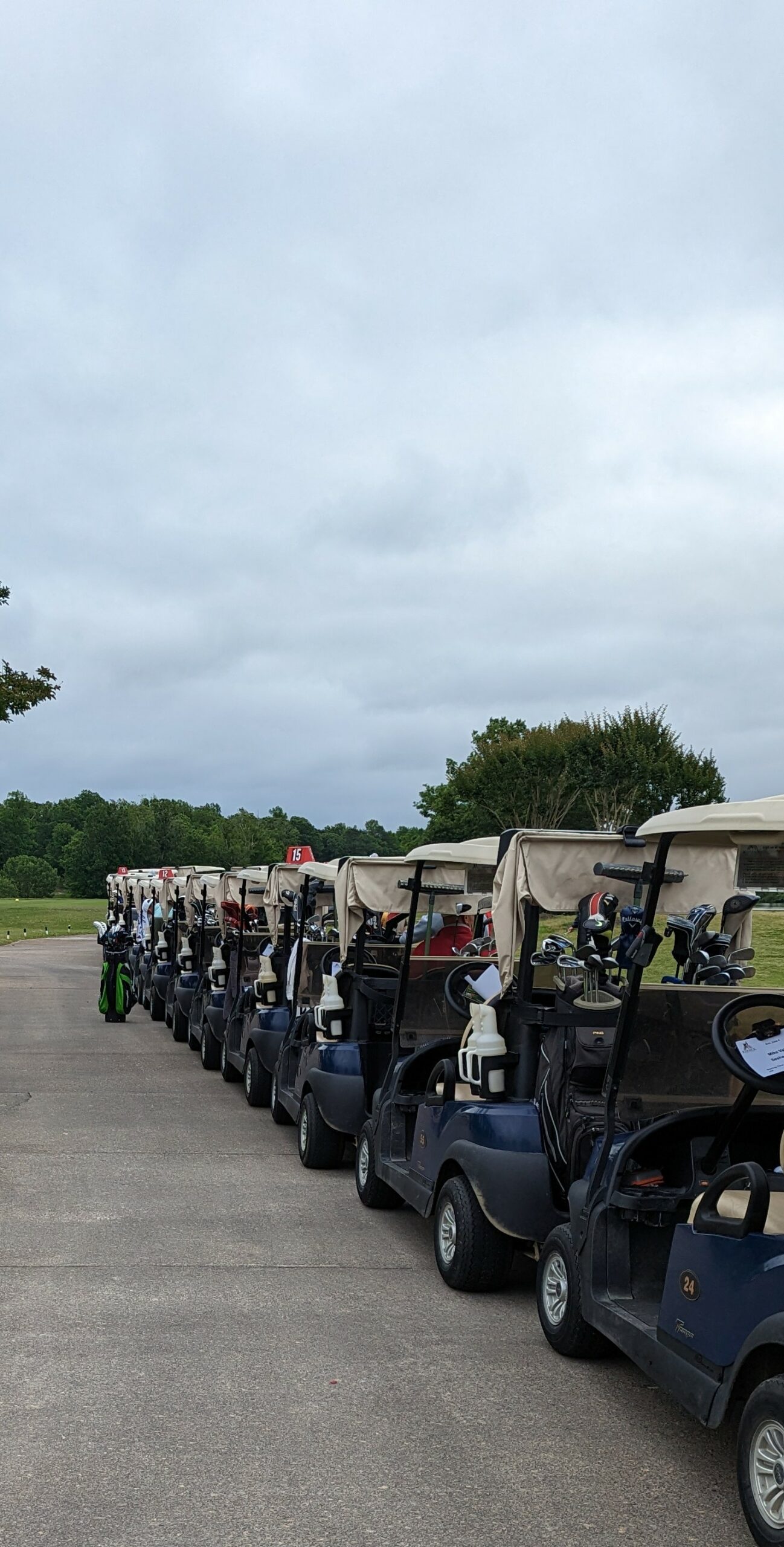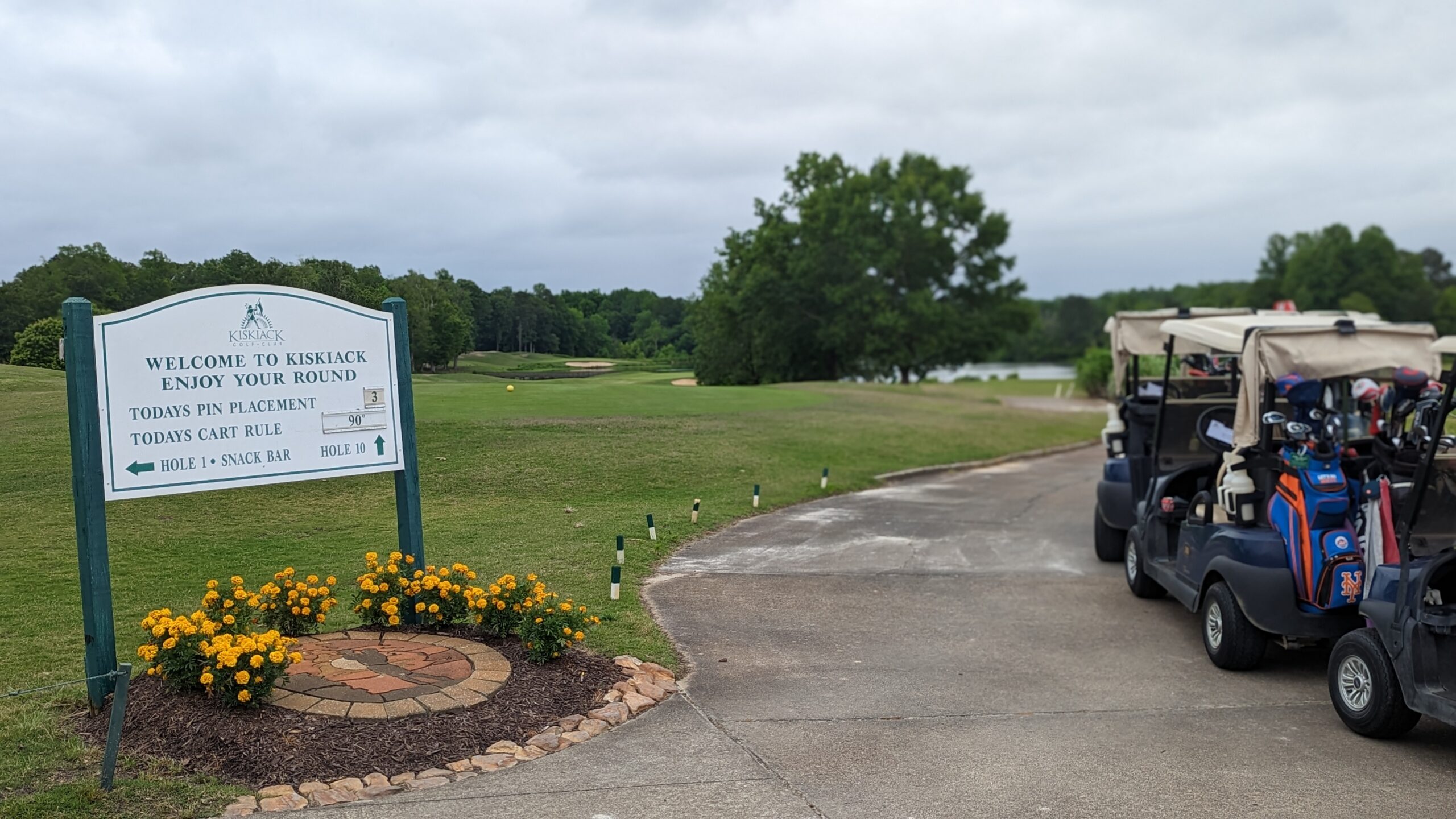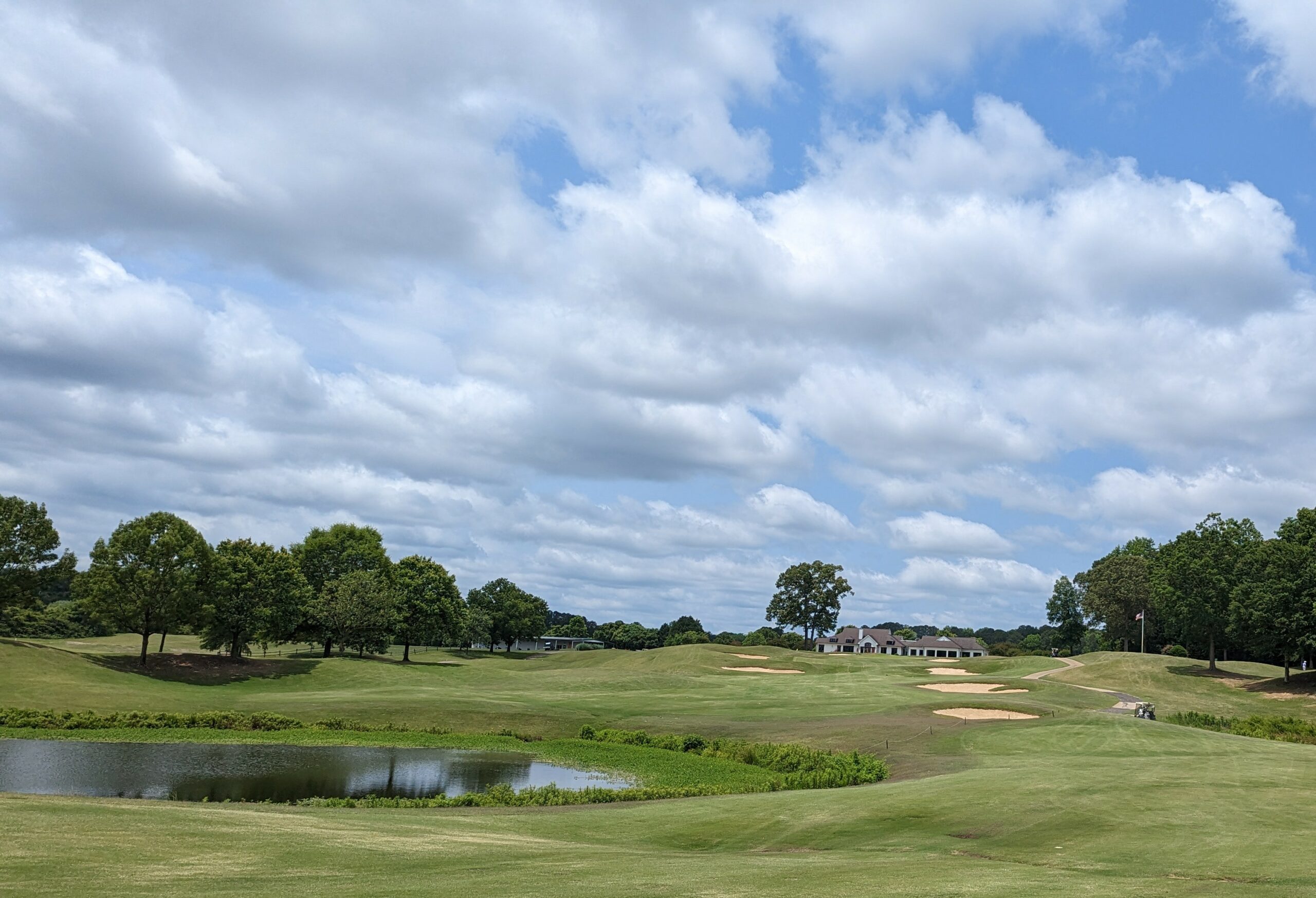 "You had a 99, Beth? That's what I got for you?" Johnny asked.
"That's what I got, too," I said, amazed.
The sun showed brightly as we finished our round. Everyone smiled as we rolled back into the clubhouse to turn in our scores.
A two and half hour's nap rejuvenated us for an evening by the fire, solving the world's problems. A relaxing and renewing weekend in the Crusader just what the doctor ordered.