Friday morning started with Body Flow, a mixture of Tai chi, yoga, and pilates that Ron and I consider physical therapy for aging bodies. After quick showers at home, we hit the road to visit our dear friends Mike and Lynda in Mt. P, also known as Mt.Pleasant.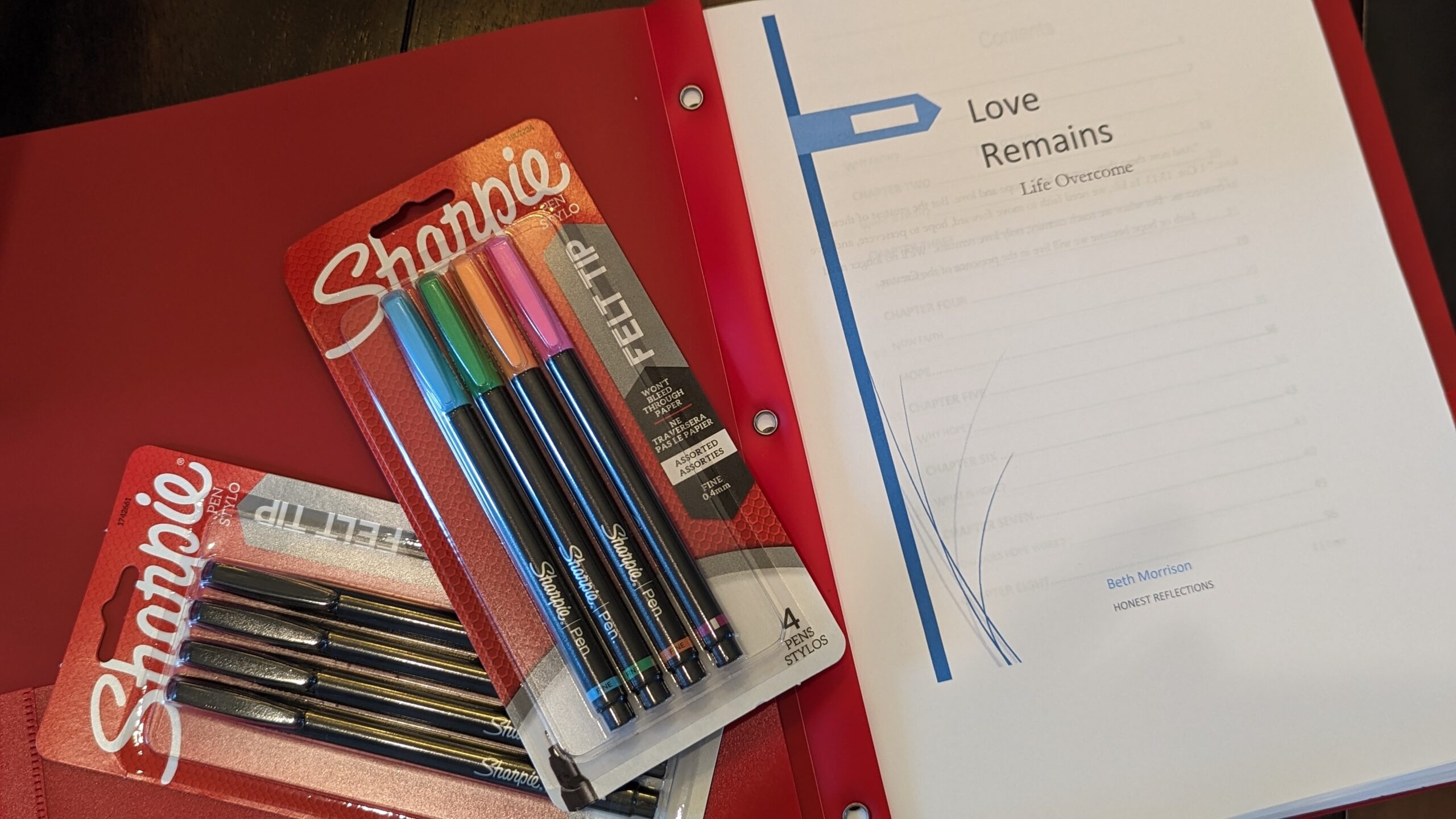 Arriving just past 5:30, we enjoyed a quiet evening of catching up before heading to Guadalajara's Mexican restaurant to celebrate Cinco Demayo. Our unexpected blessings came as we enjoyed after-dinner conversation.
"Do you guys want a T-shirt?" the cute young waitress asked, her hands full of shirts.
We looked around the table before Mike answered, "Sure!"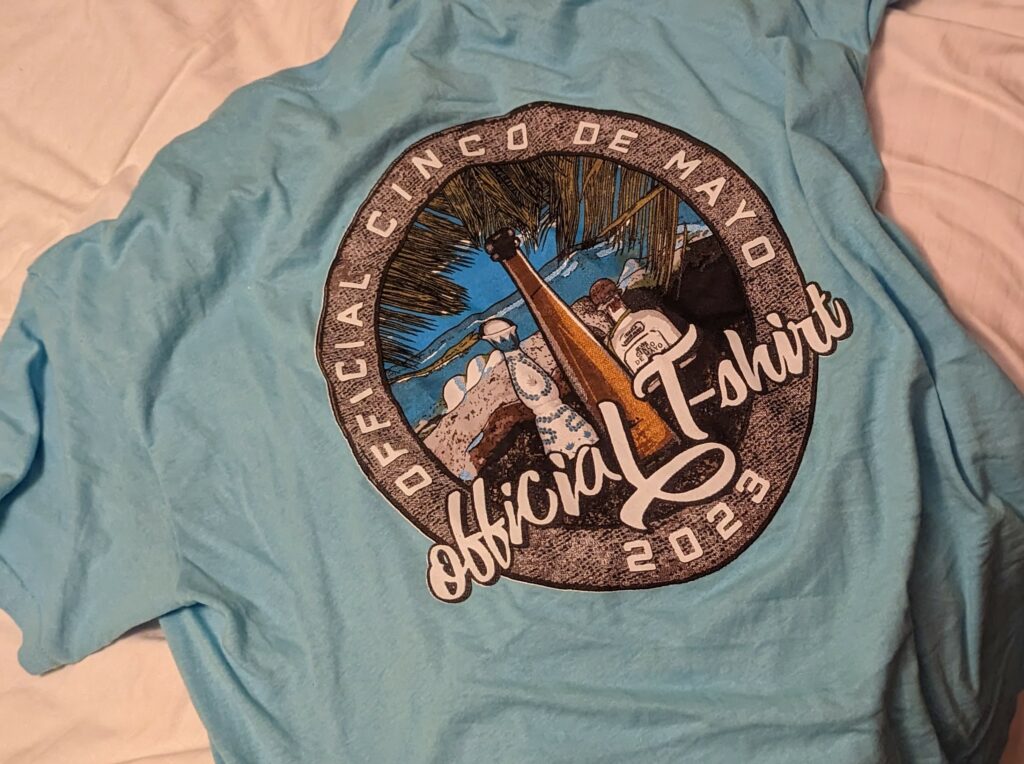 Saturday morning started slowly as we all slept late. Mike rose first, starting the coffee and turning the t.v. to the 74-year-old Prince Charles' coronation to King of England.
I wandered out next, cozying up in their comfy—recliner, reading my Bible, enjoying coffee, and watching the proceedings in London.
When Ron joined us, Mike cooked his infamous breakfast: eggs, bacon, grits, and toast. Lynda joined us last, and we spent the morning chatting about life.
Mike worked while Ron and I went shopping, savaging the consignment shops for golf clubs and things for my shop. Ron found nothing, but I hit the jackpot at God's Goods, a volunteer-run store whose proceeds go to local and international missions, raising over 2.8 million to expand the kingdom.
"Have a great day. Thank you for supporting us!" the volunteers chimed as I left with my brown paper grocery bag filled with easels, a cross, a ceramic basket, and a firefly candle holder.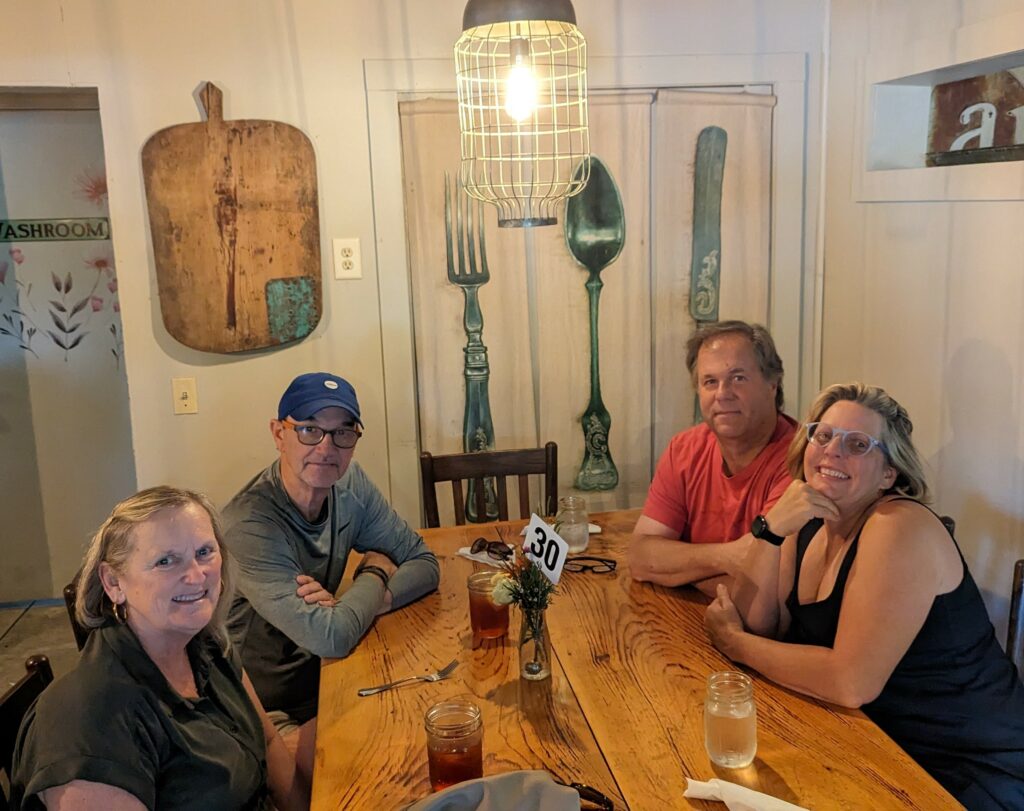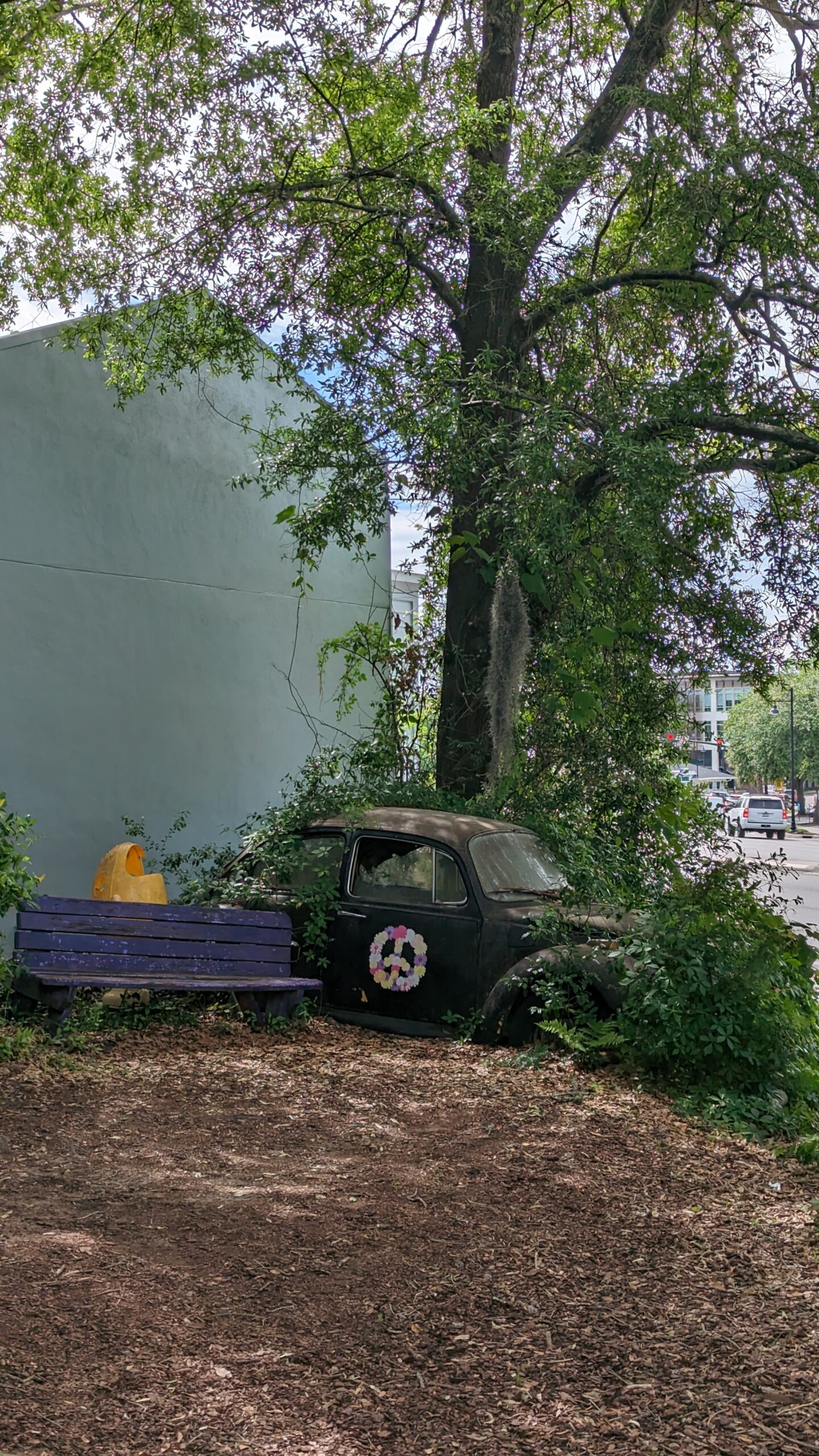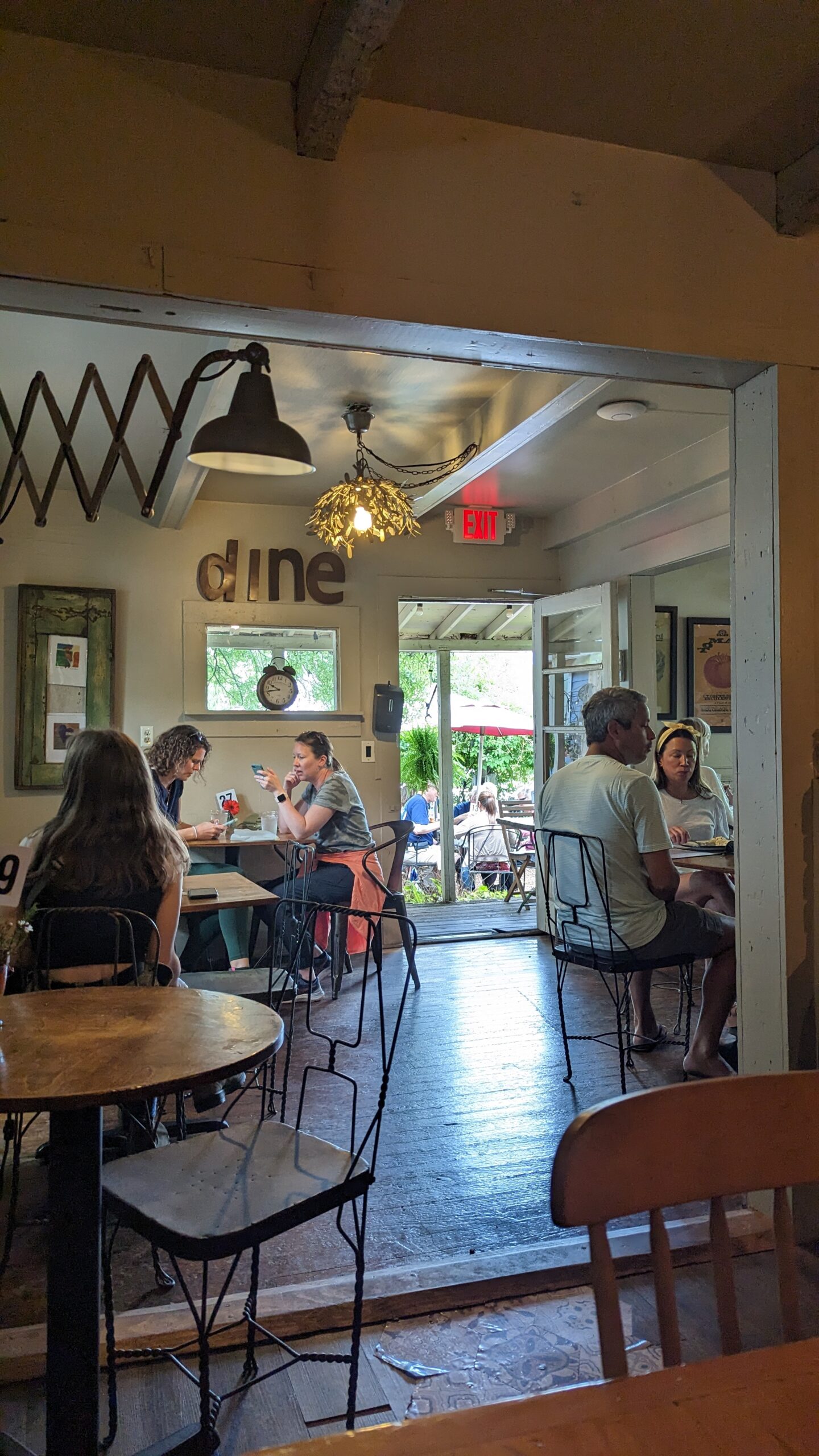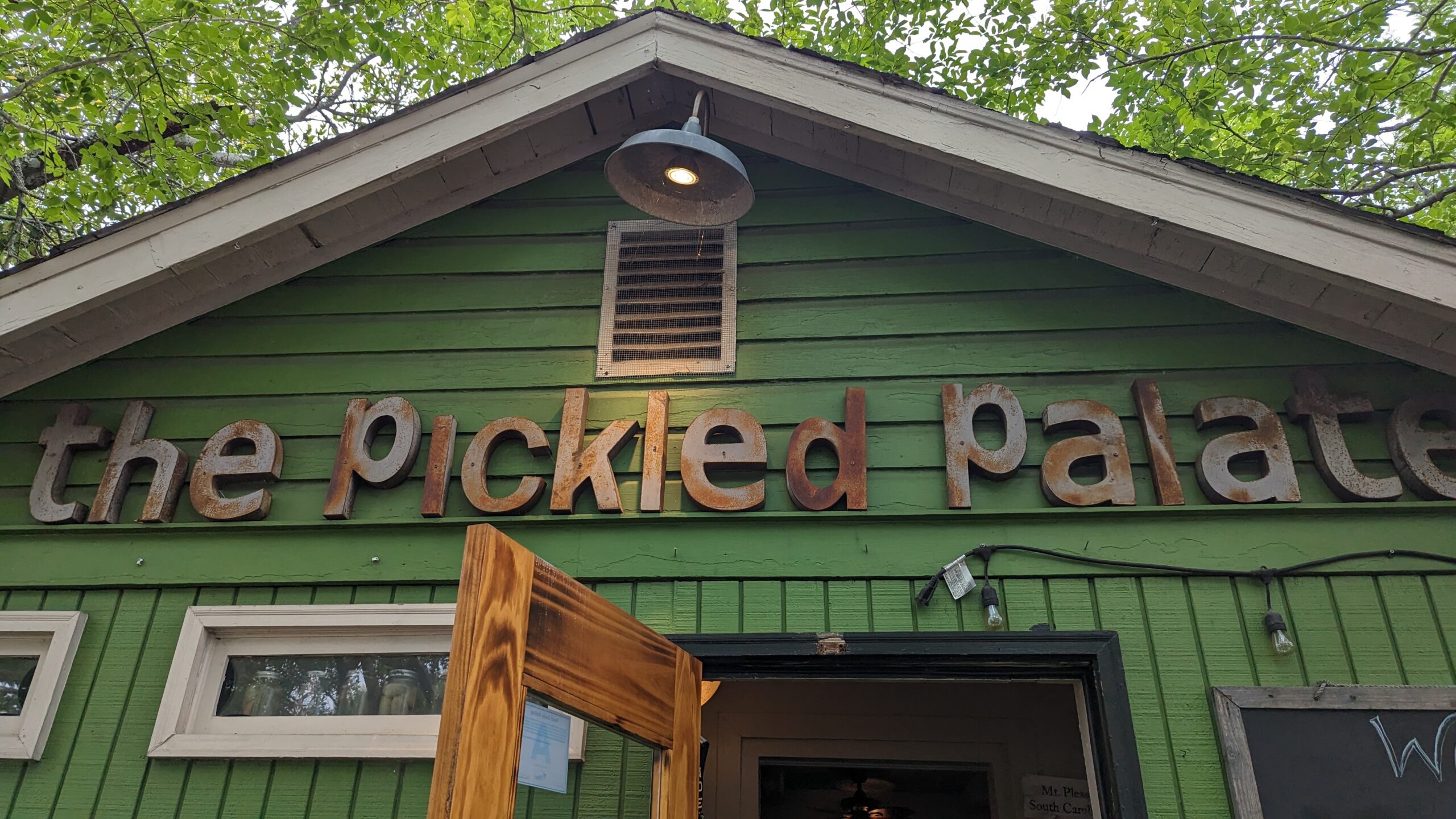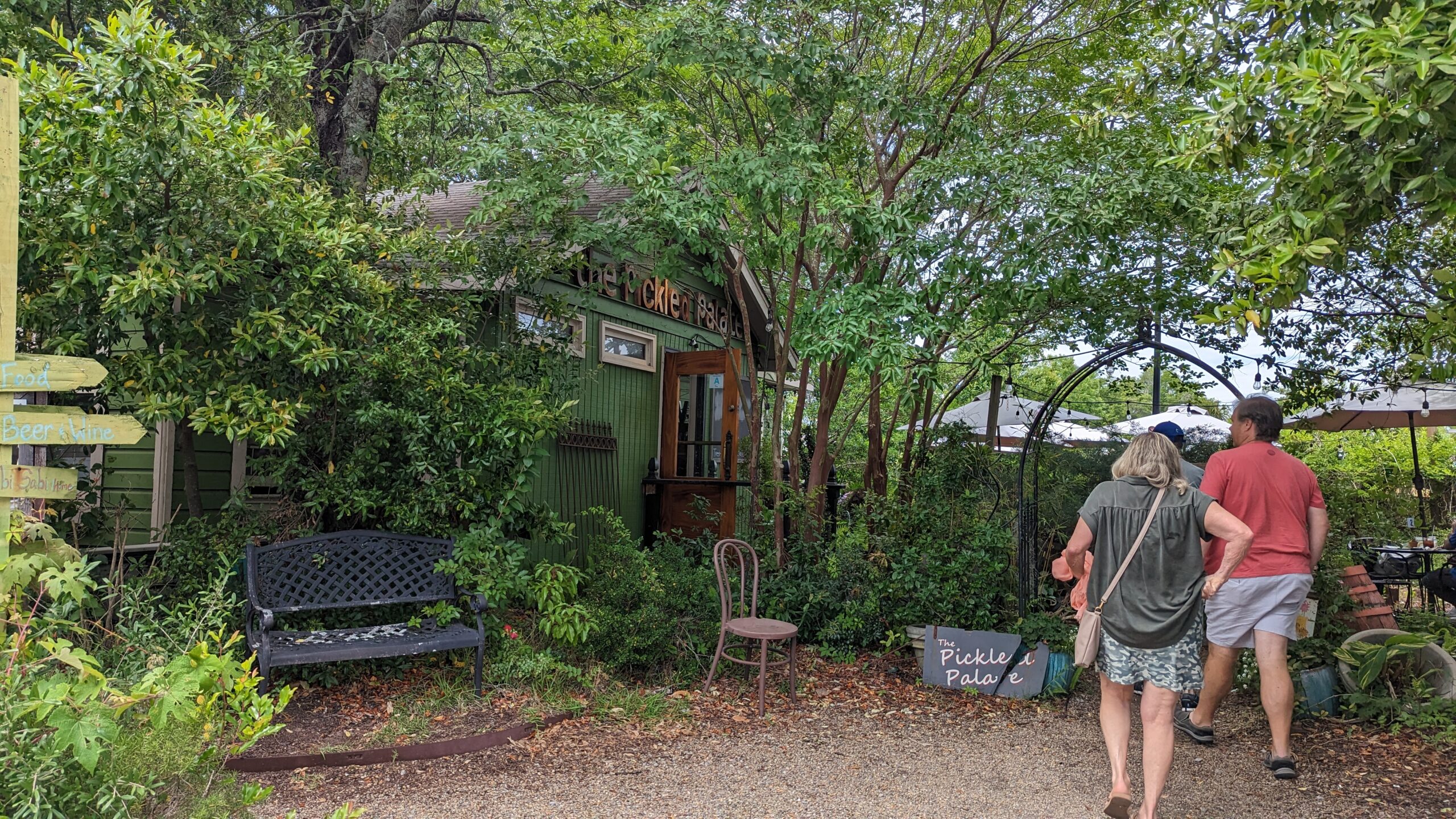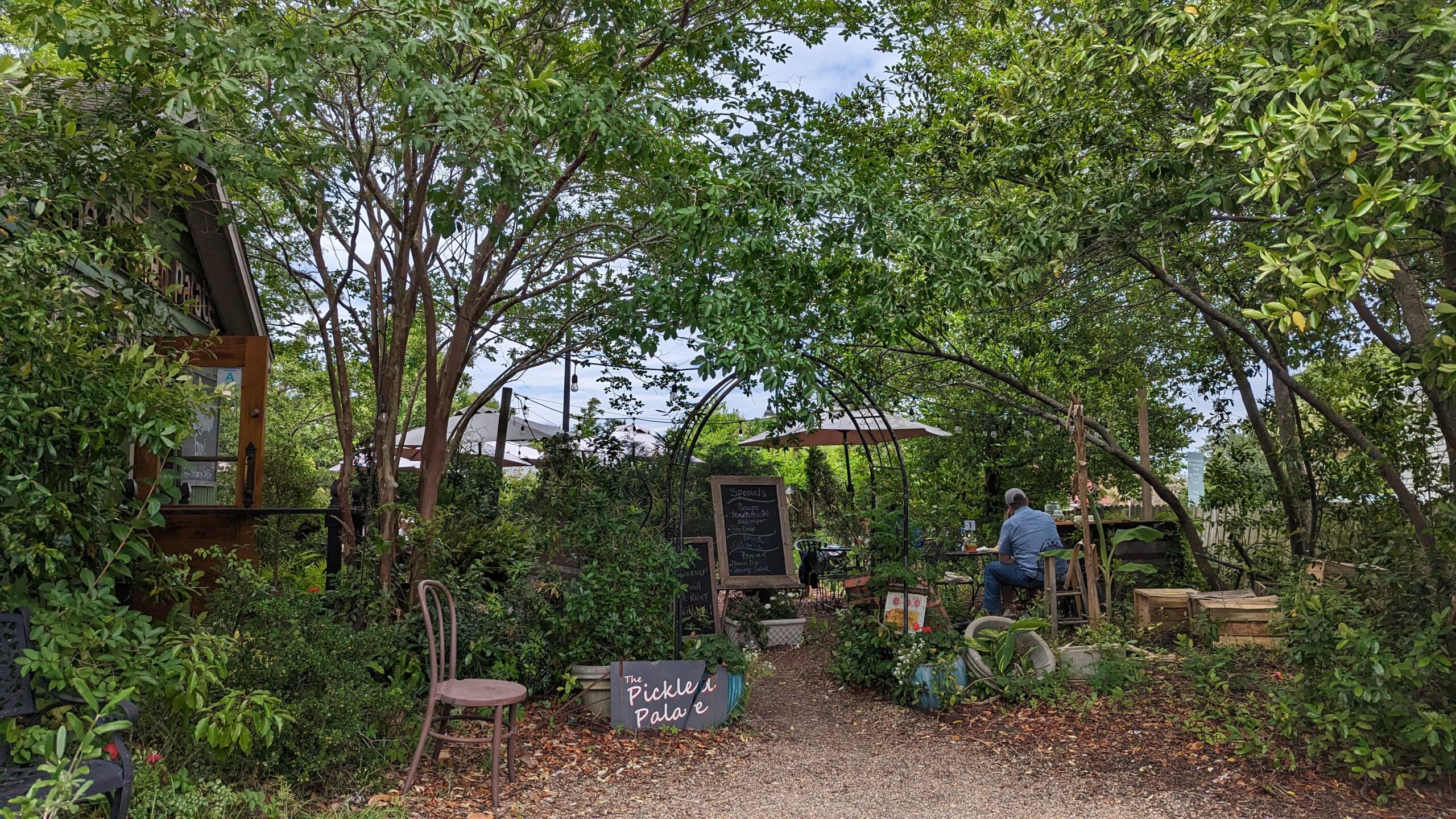 Mike introduced us to The Pickled Palace, one of our new favorites. The eclectic restaurant had delicious sandwiches. The Rachel, my choice, cushioned turkey, blue cheese coleslaw, Swiss and creole mayo between rhy bread. Delicious, every bite. Ron and I shared our meals, his turkey panini with raspberry just as tantalizing as mine.
Back at 1954, we quickly fell asleep for a two-hour afternoon nap. Spending a quiet evening at home, Mike cooked spaghetti while Lynda worked on the PowerPoint for tomorrow's service, Ron played on his laptop, and I wrote.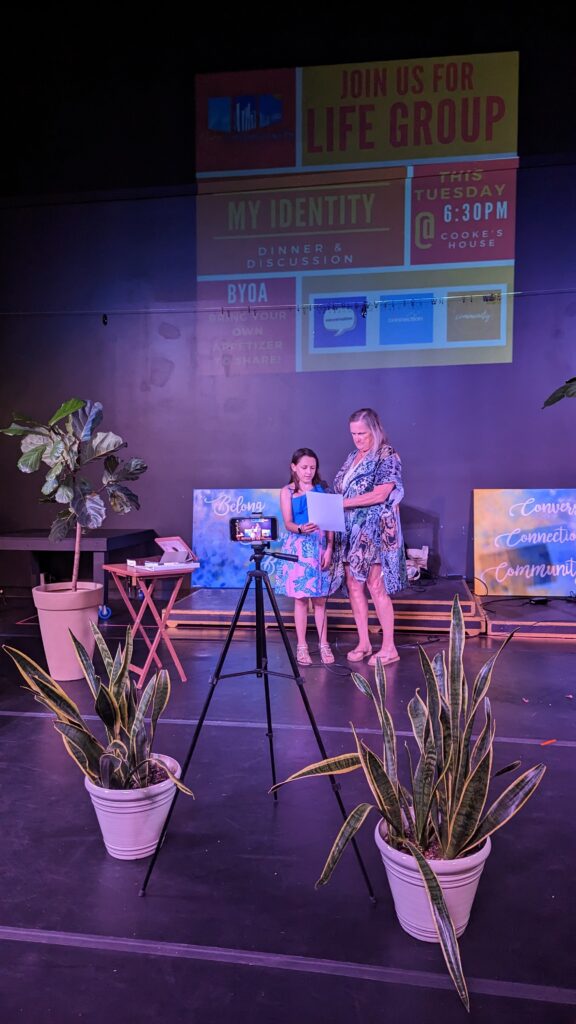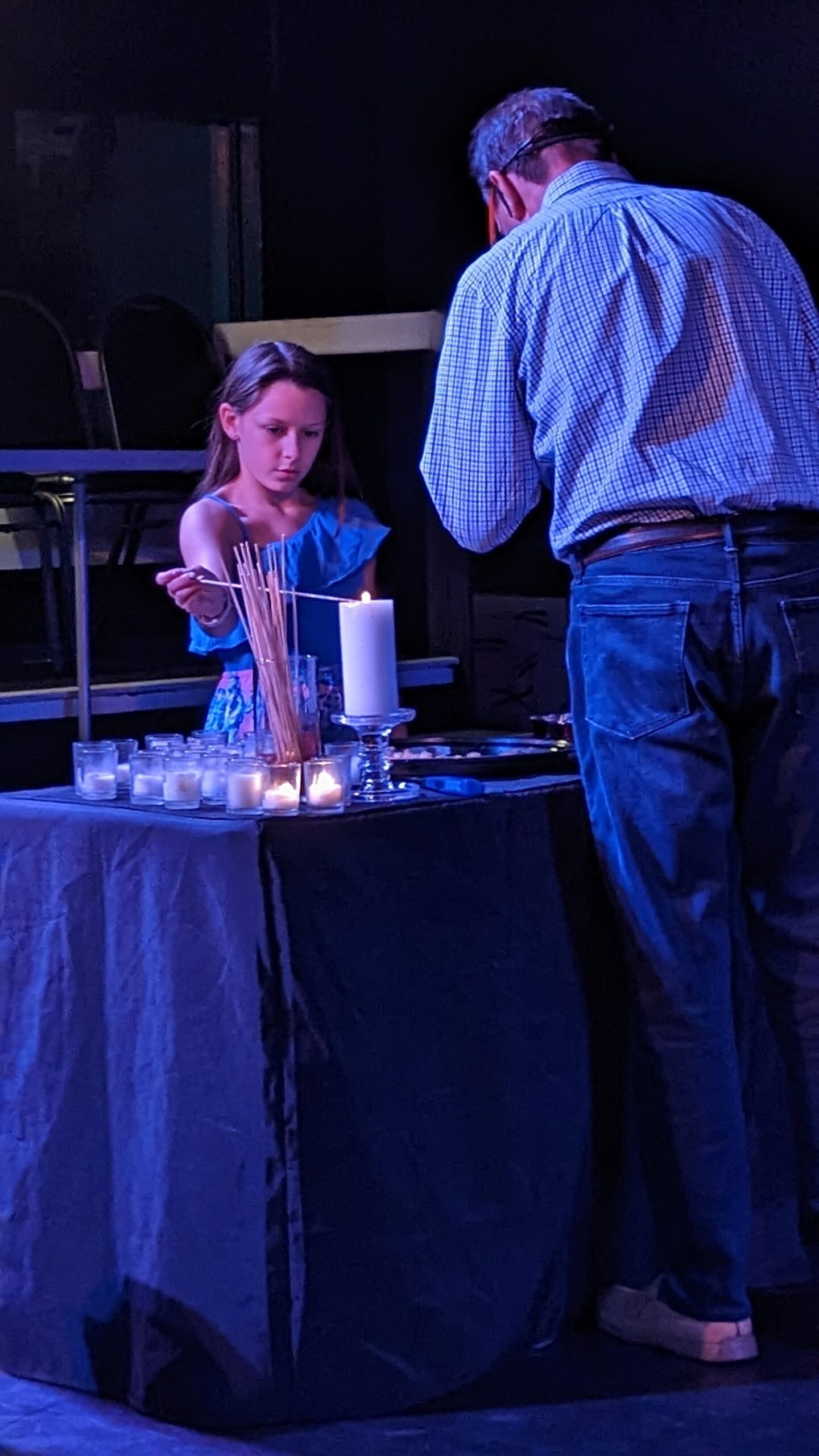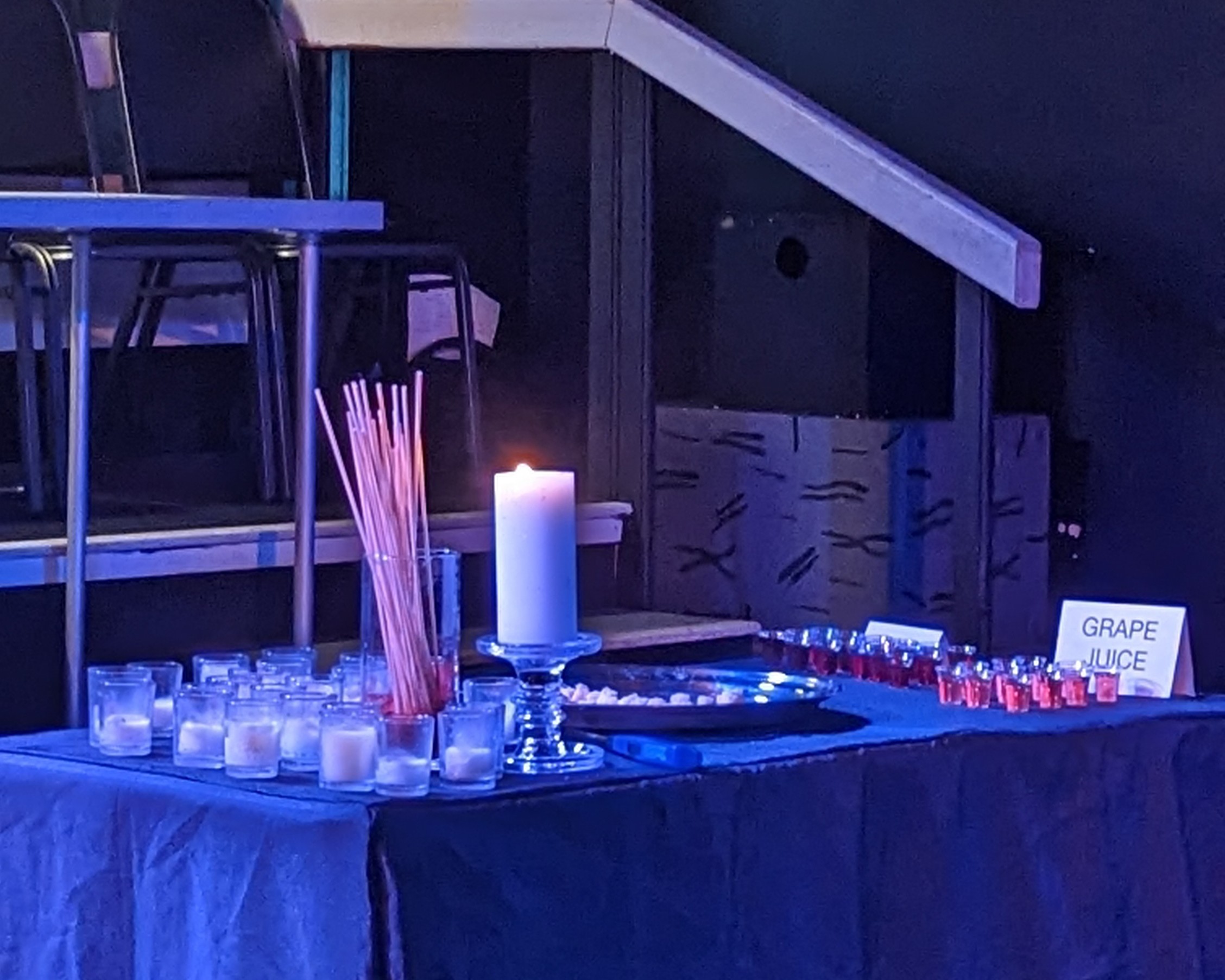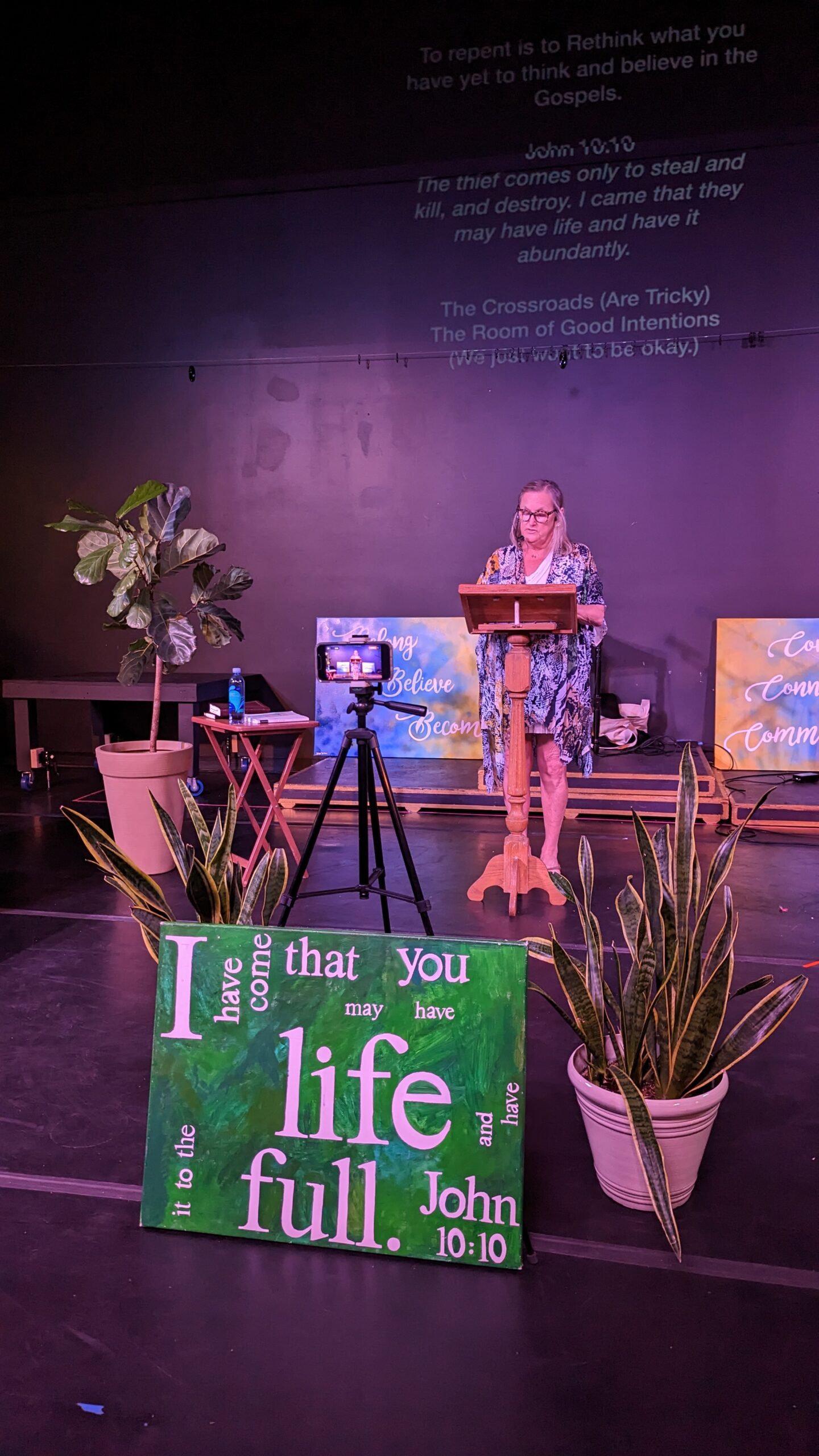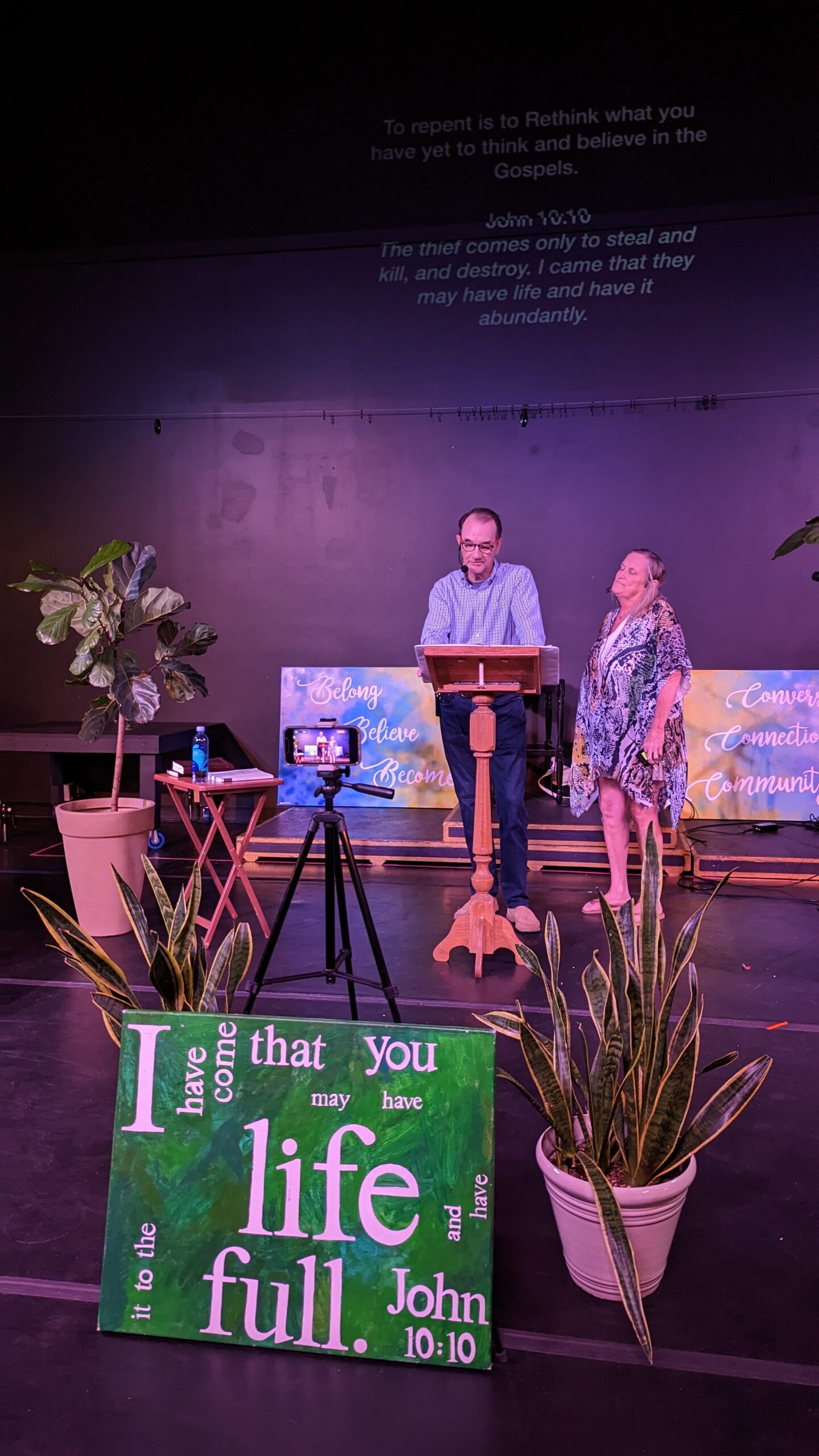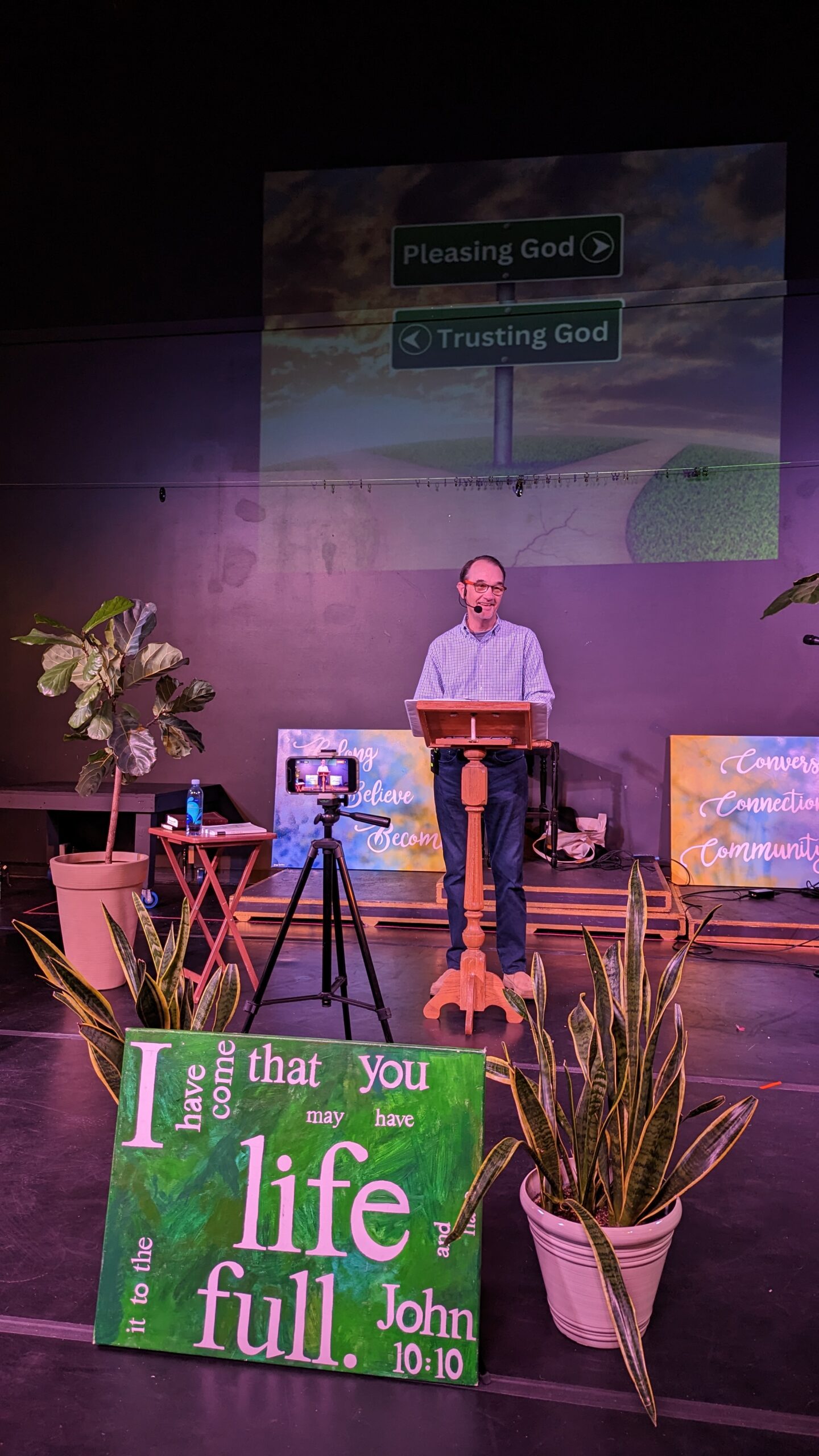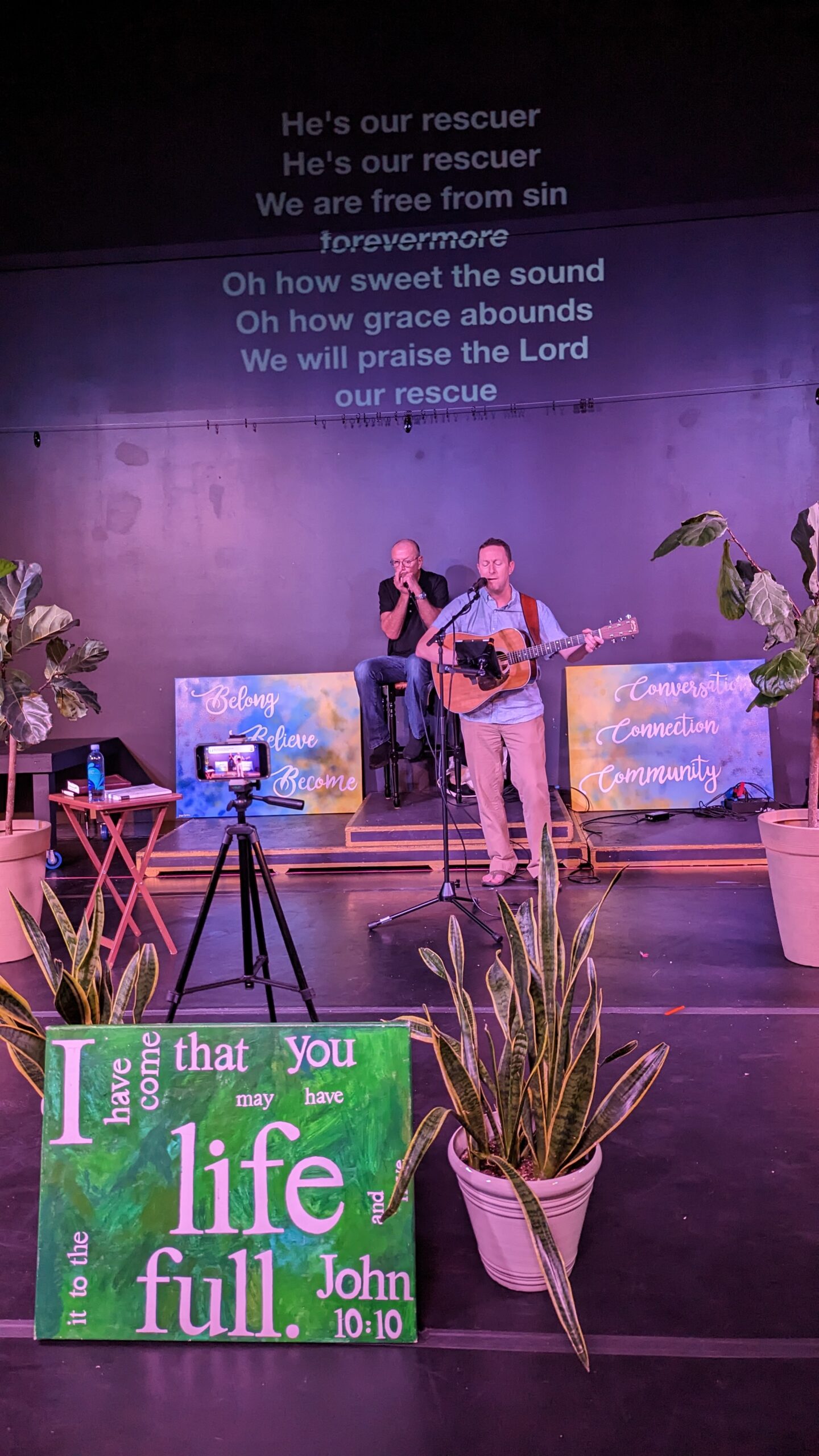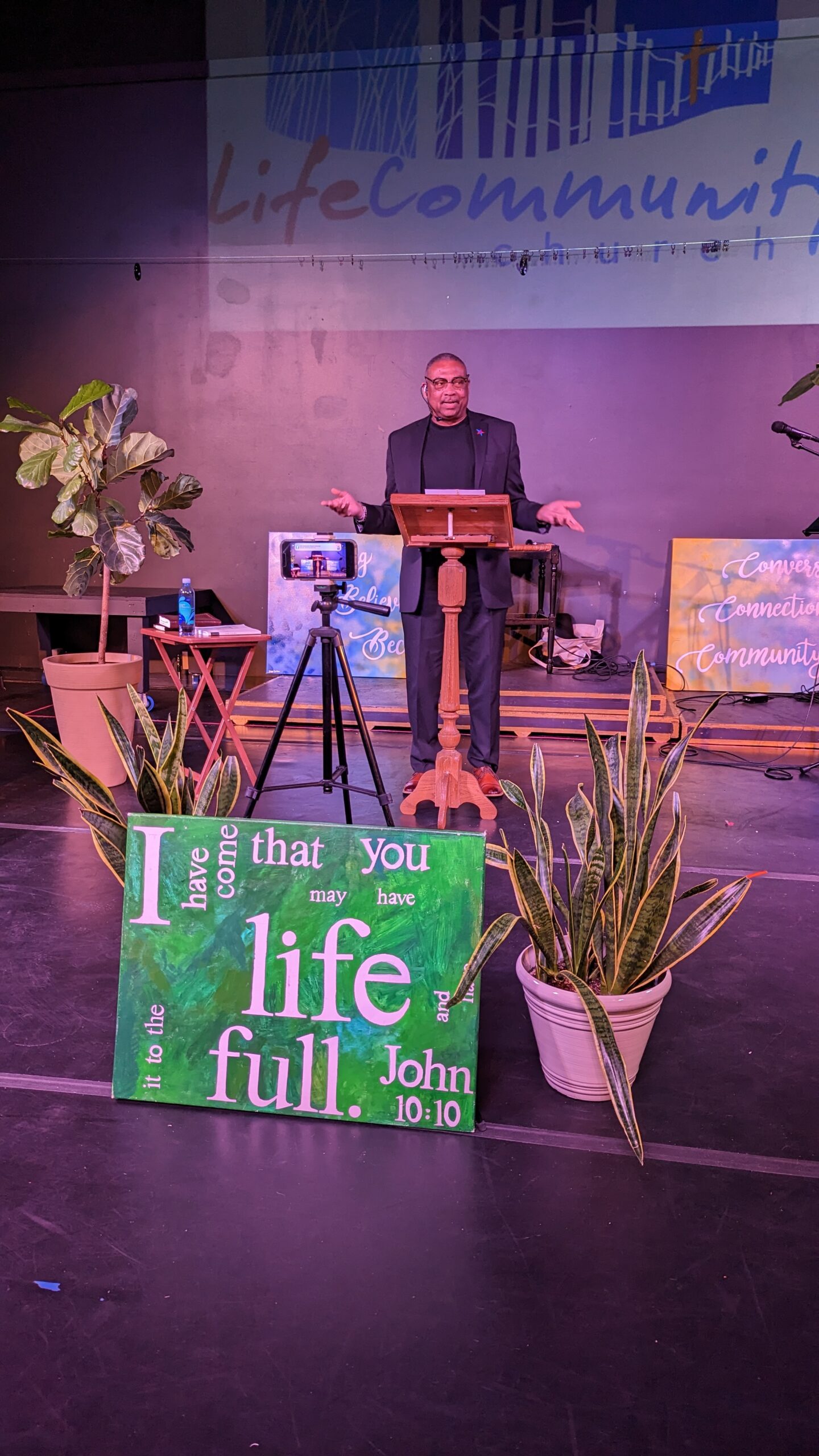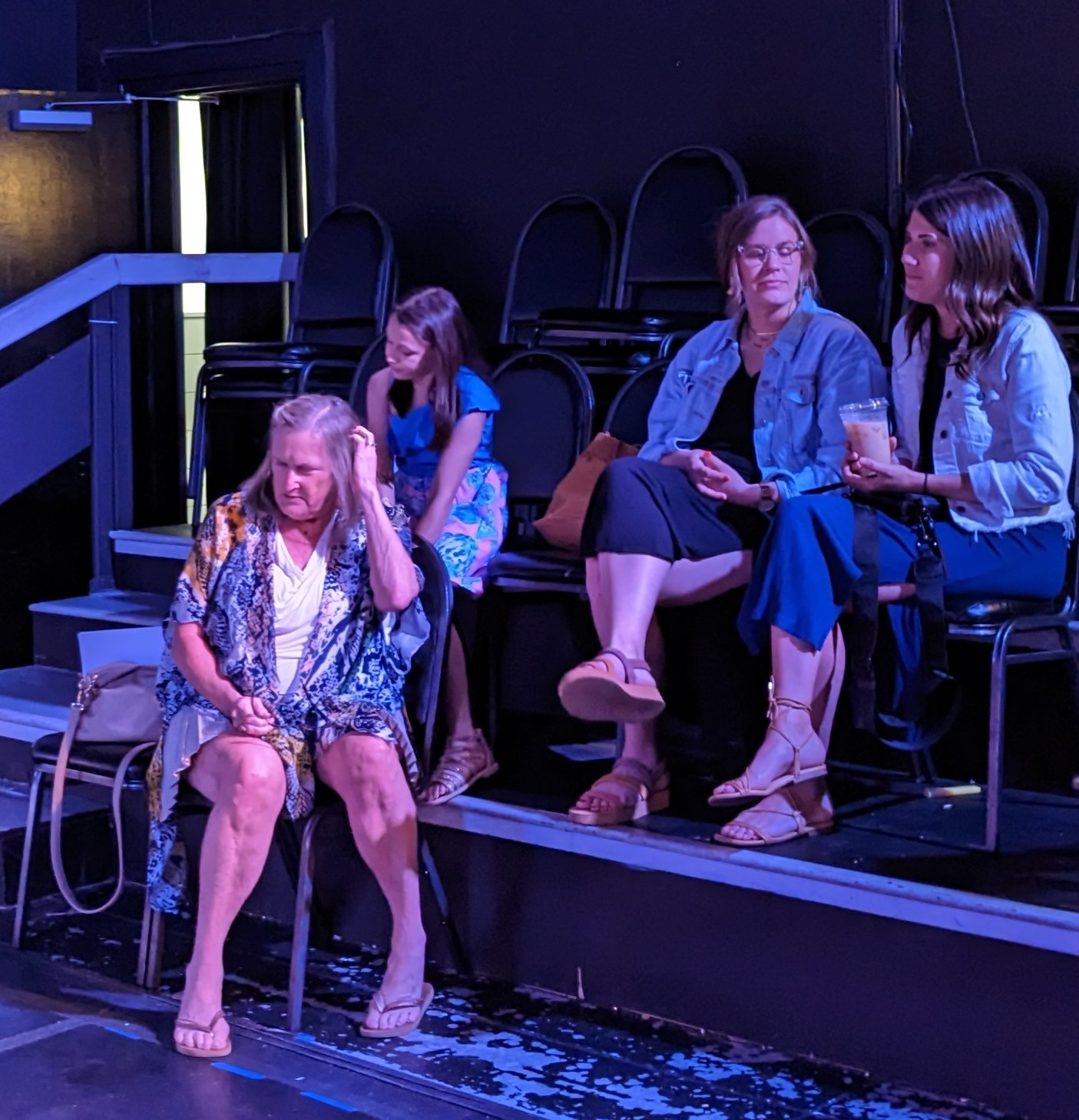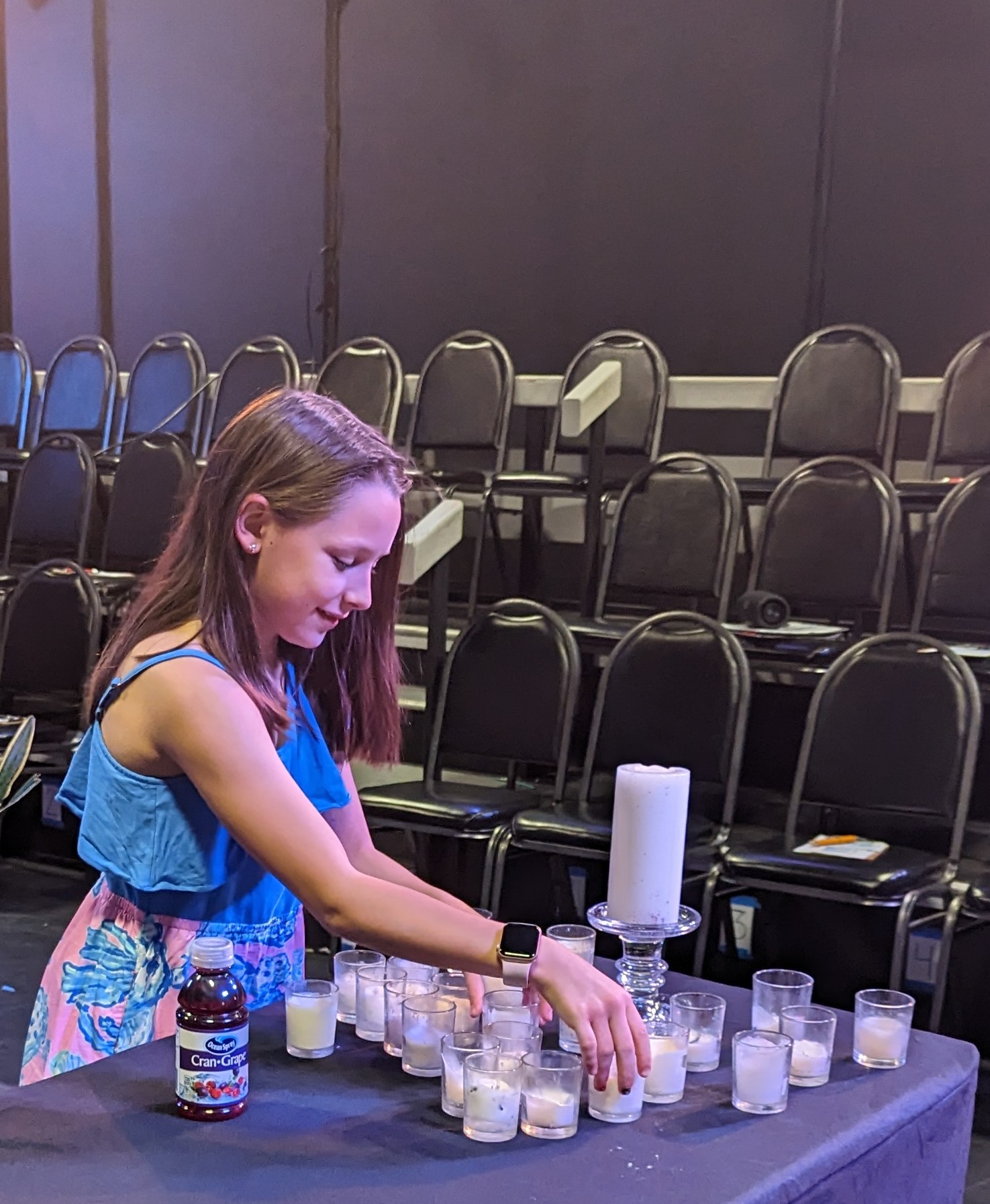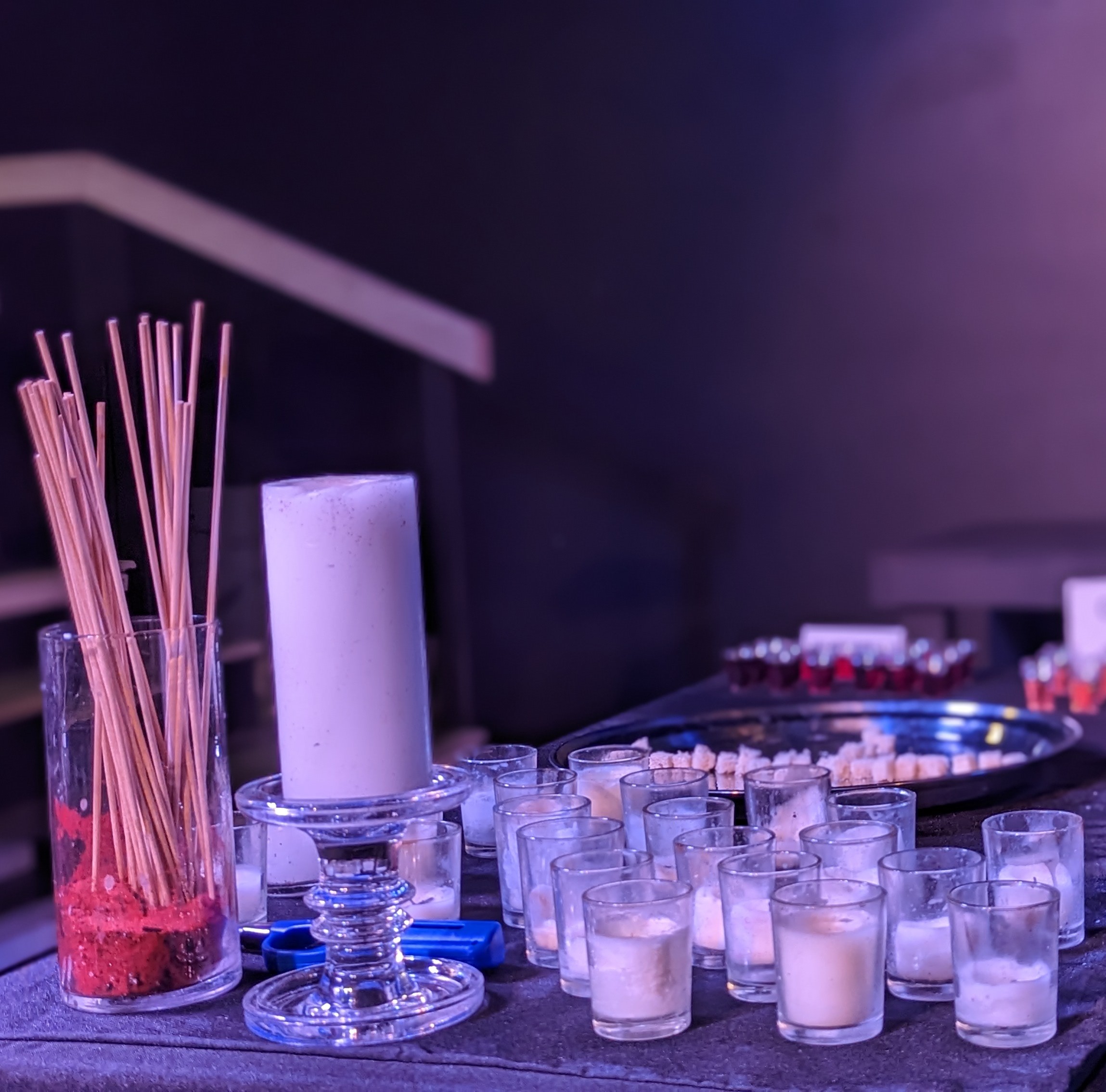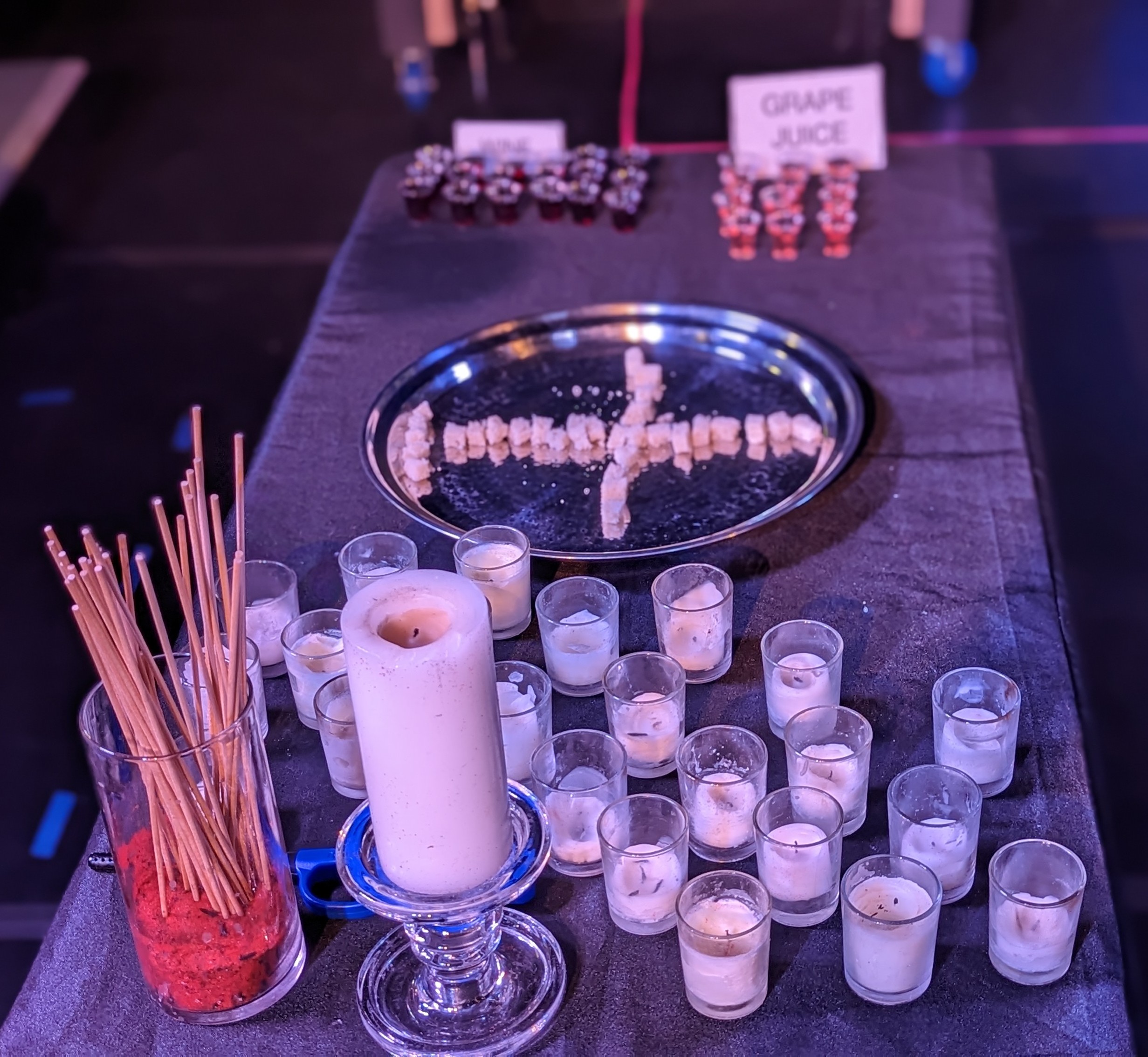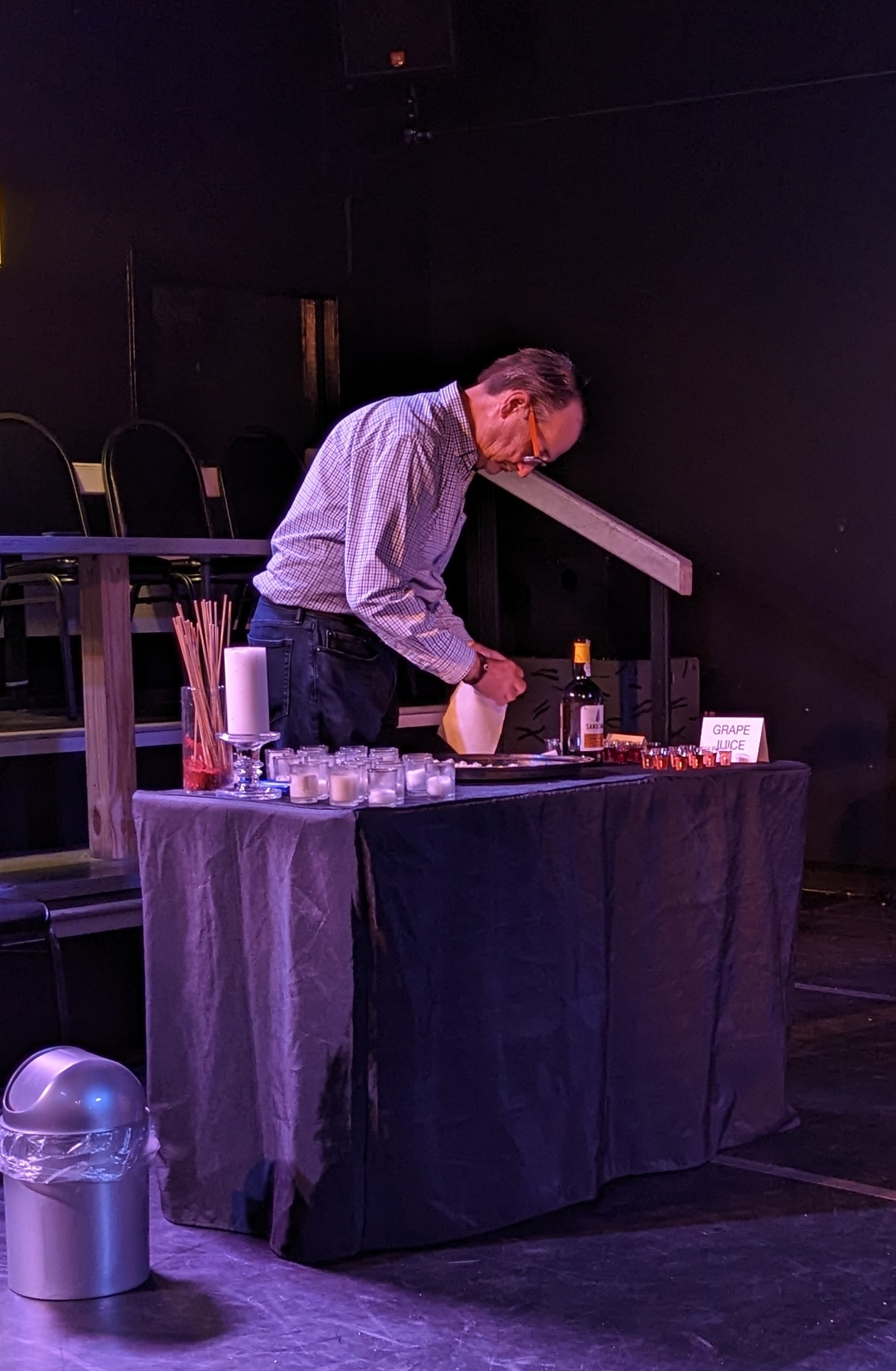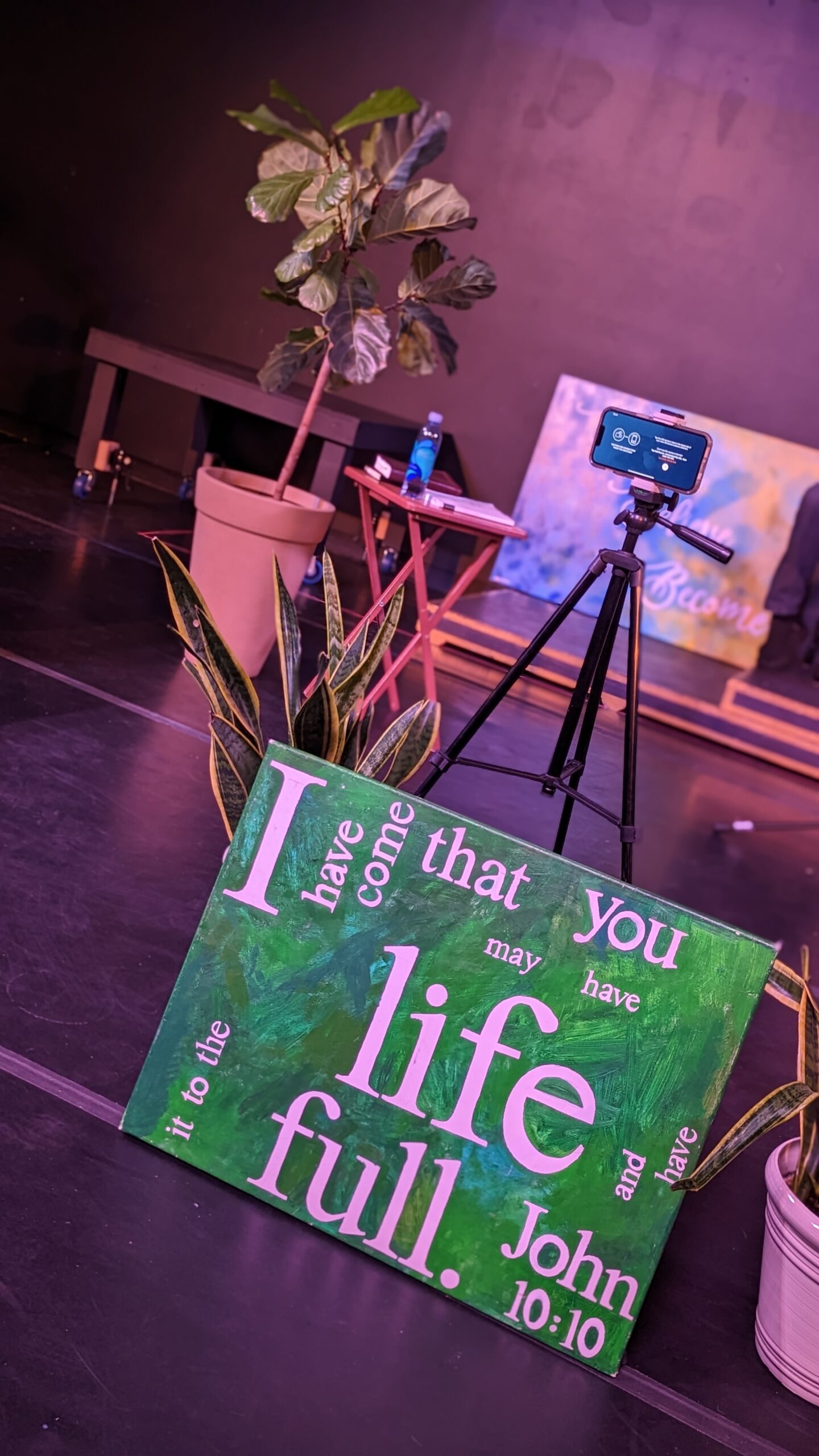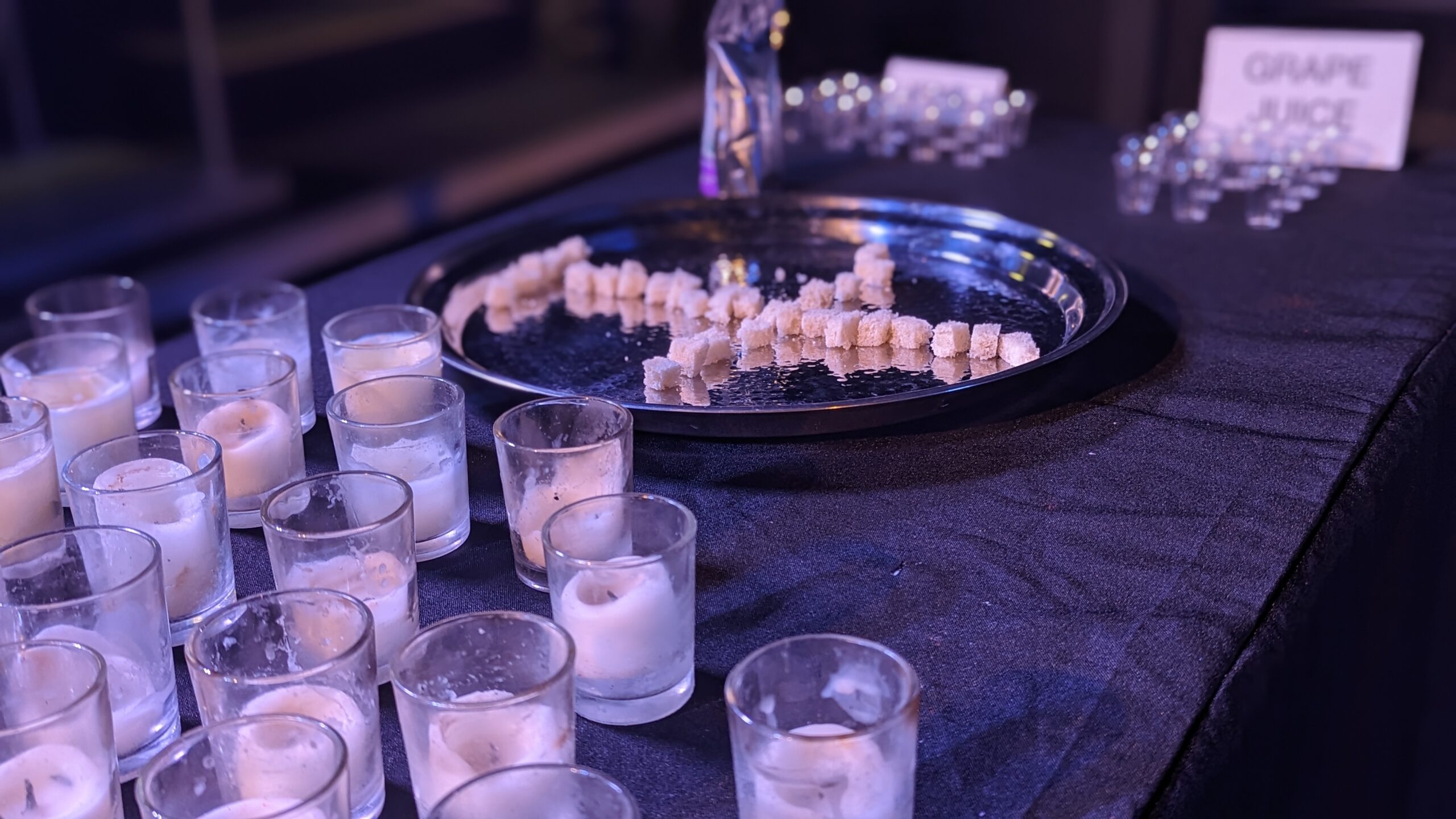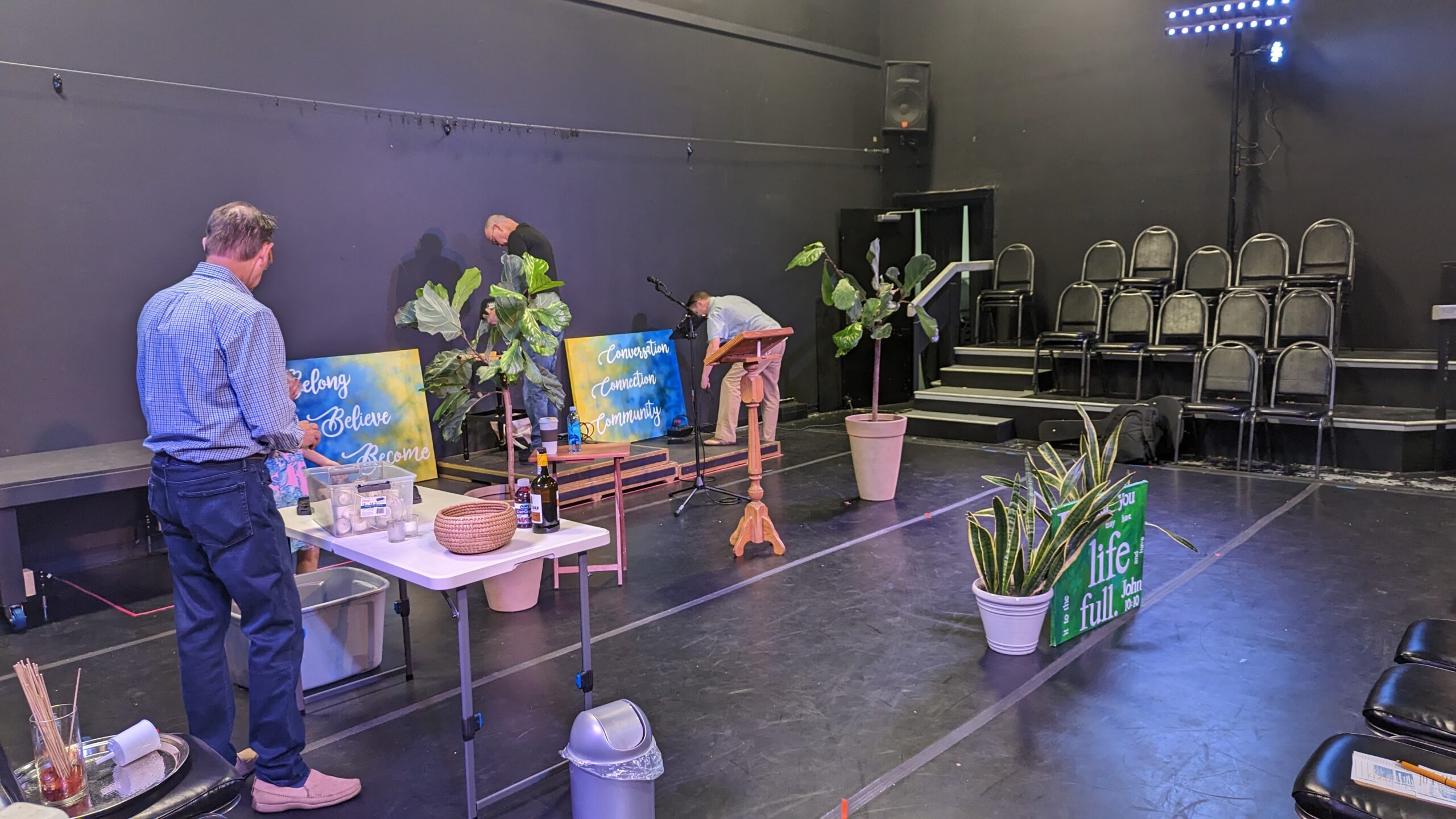 "The Cure" series started at LCC today. Based on the book, it looks at what life lived in God's grace looks like.
Sophia Grace guided me through the setup, a pro; she knew exactly what needed done.
"I like setting up communion best," she said while we prepped the clipboards for the seats. The smile on her face as she lined up the candles on the communion table spoke volumes.
Afterward, lunch at San Miguel's filled our bellies as we all shared time together.
Lynda napped in the recliner, her back hurting after a long morning. Sophia and Jenna stopped by. While Jenna relaxed in the comfy chair, Sophia, Mike, and I played catch in the living room with a tennis ball
After almost breaking Lynda's glass pitcher and glasses, we decided to take the game outside. Throwing the ball over the house proved more challenging than I thought, but eventually, I got it, and so did Sophia.
After they left, Sophia had to write teacher appreciation notes; Mike, Ron, and I watched the Wells Fargo Championship final round from Quail Hollow—a relaxing Sunday for all.
Monday morning came all too quickly; on the road by 8:13 a.m., we left a note for our beloved friends, not wanting to wake them. Dry roads and sunny skies led us back to Virginia. May God protect and watch over our southern family and us until next time, leading us onward to our destinies.