"Alright pups, we're good to go. 10:00 a.m., right on time," Ron said. Hoisting himself into the truck, our first trip with the trailer to Myrtle Beach began with the sunshining and the temperature warm.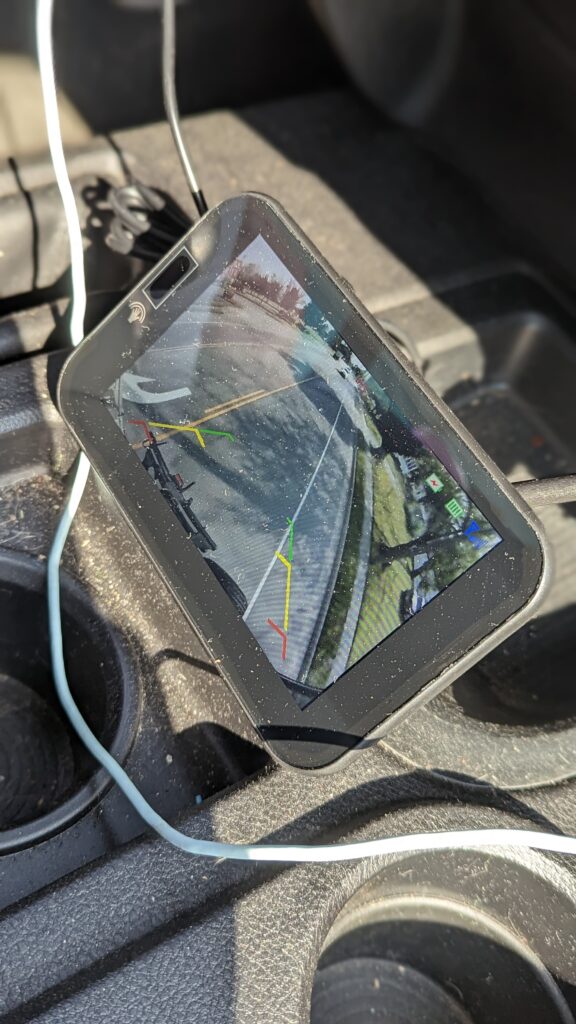 First trip with our new back up camera, solar powered, we'll see how it does.
We listened to the Bear Brook Podcast during our drive, the heart breaking true story about the Chameleon Serial killer and his victims, women and children.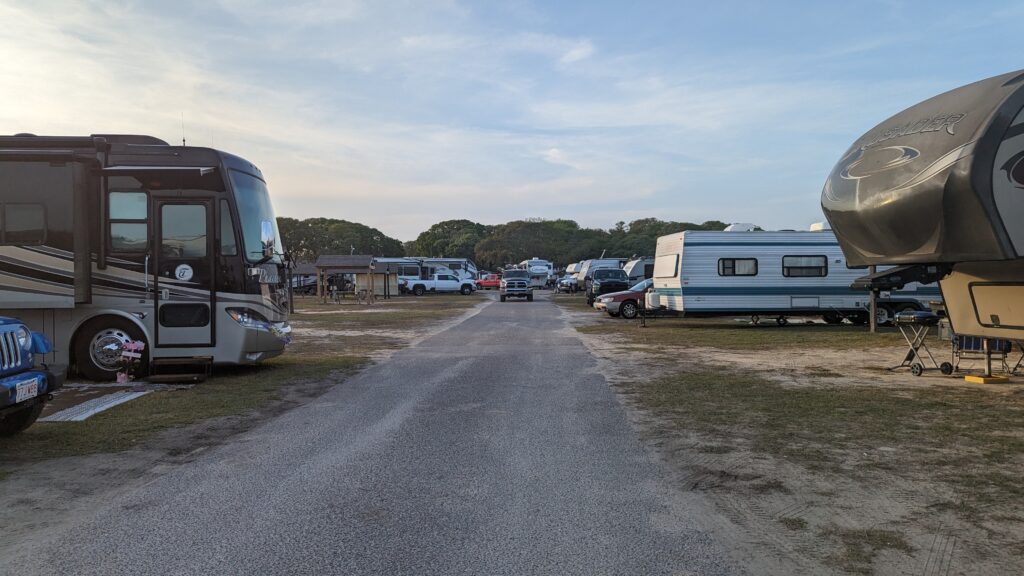 Life post blood clot removal means more frequent stops, taking us longer to reach Myrtle Beach. We pulled into site 150 just before 5:30.
Ron went to get firewood while I took a quick walk on the beach.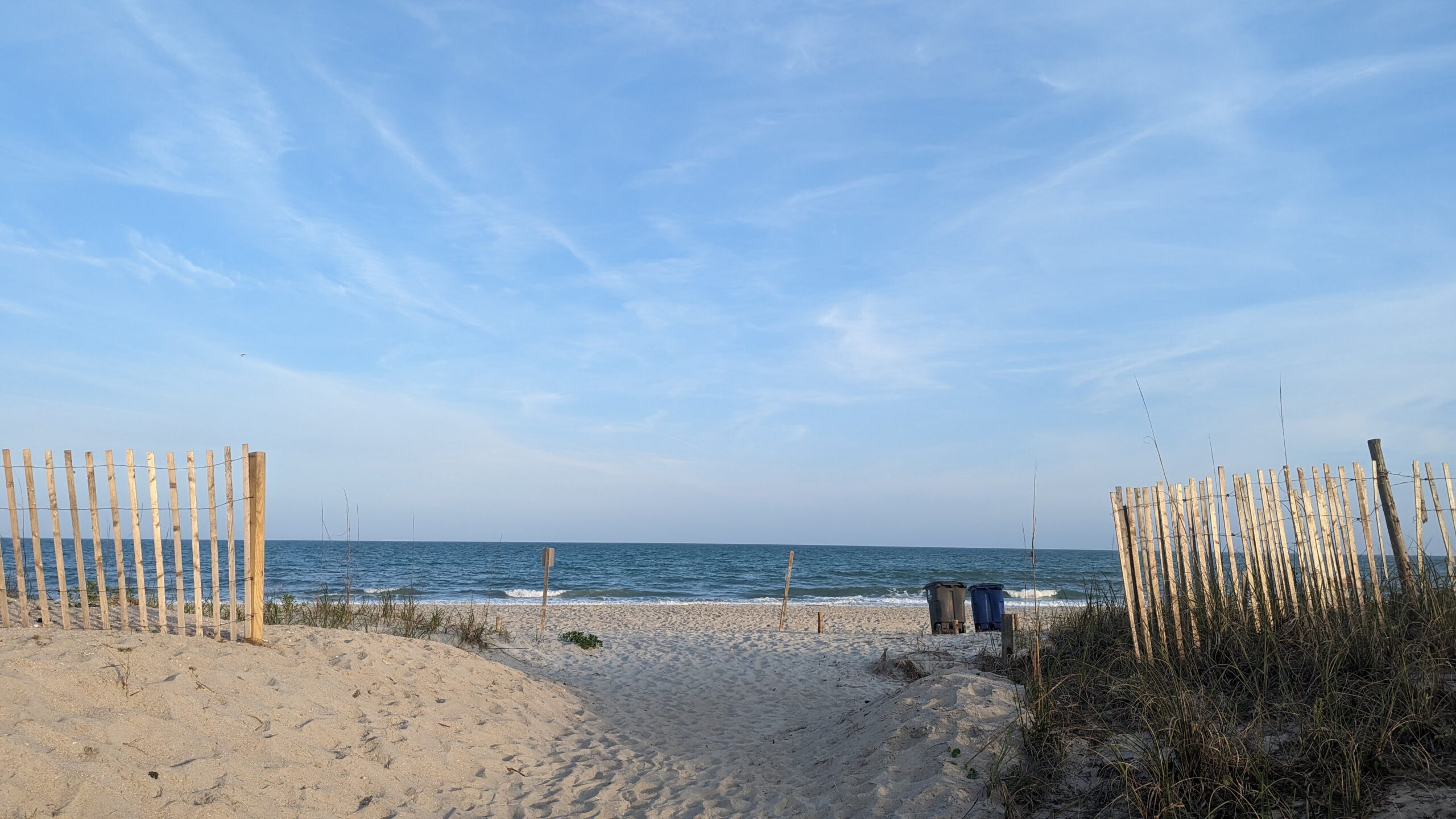 After enjoying grilled ork chops and mushroom risotto for dinner, we sat by the fire listening to the sea gulls sing, accompanied by the ocean waves lapping the shore. Salt air blew gently, fanning the flames.
"Just tell me cheesburger when you come back," said the front gate security guard.
Ron forgot to put the parking pass in the truck when we set up camp. Realizing his error on the way out to get the firewood, he shared his dilemma with the guard at the front.
"You'll have to go back and get it."
"Really?"
"Nah, I'm.just kidding." Grinning from ear to ear at his joke, the guard told Ron to tell him cheeseburger when he re-entered.
"Can I help you?" said the guard ten minutes later when Ron came back, he already forgot their conversation.
"Cheeseburger."
Laughter erupted from the guard as he waved Ron through, now remembering their conversation. Smart man to develop his own code language to help him deal with all the campers a guard sees in a day.
And that was our campfire conversation on this peaceful Maundy Thursday.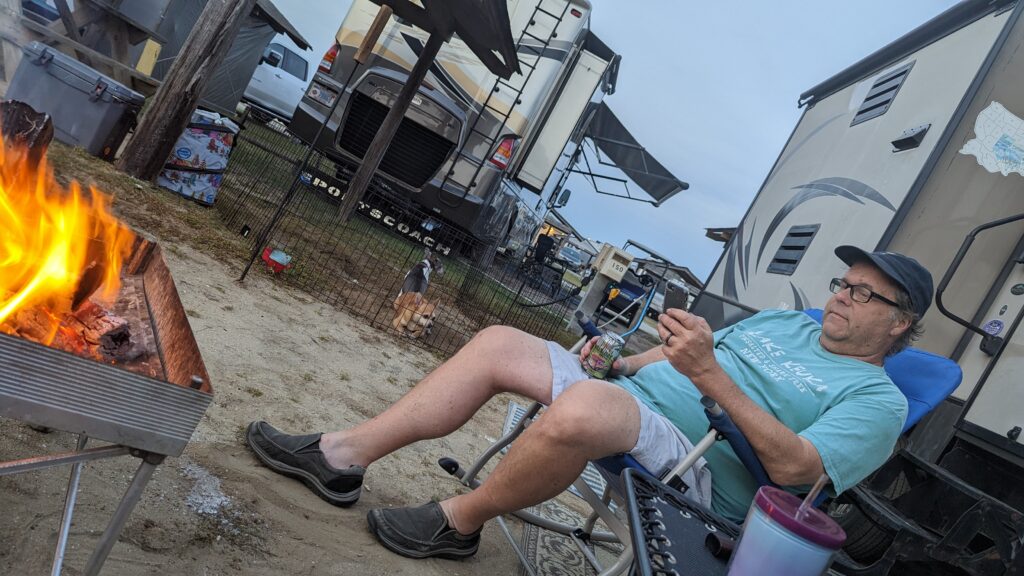 "Clouds and thick darkness are all around him; righteousness and justice are the foundation of his throne." Psalm 97:2 ESVNothing makes me appreciate the quiet moments of life more than experiencing a "significant event" that could have taken it.My doctor's words this week during my follow-up ultrasound making sure no other blood clots formed in the five weeks since the removal of the life-threatening beast from my body brought home to me the fragility of life, and the miracle of it.Sitting on the deserted beach, reading my daily Bible reading, I have a fresh awe for God, giver of life, and taker of it.Good Friday, the day Jesus paid all for all. Lay your burdens at the foot of the cross and embrace the freedom Christ gave us, overcoming death on the third day, giving us eternal life. Death has lost its sting.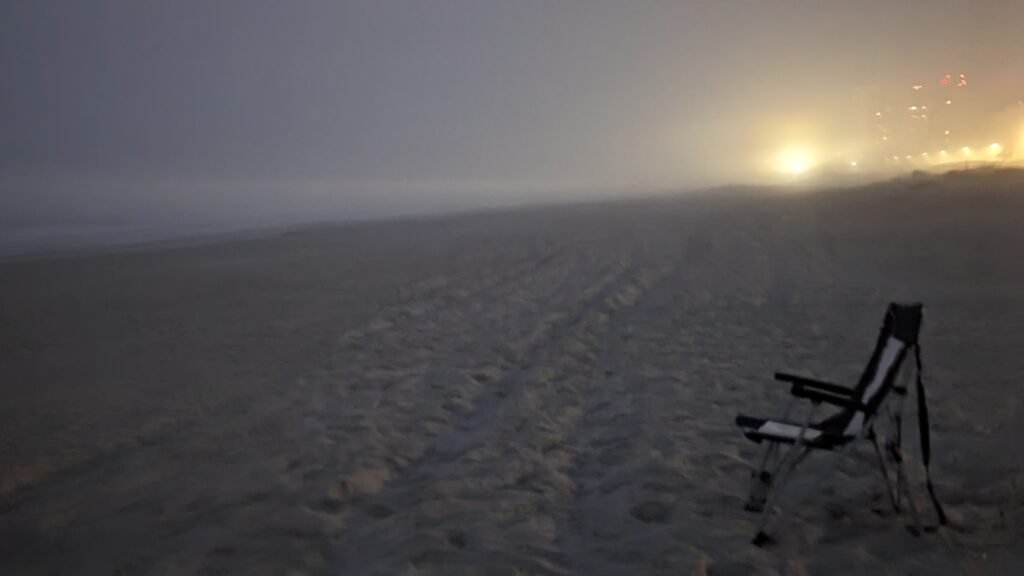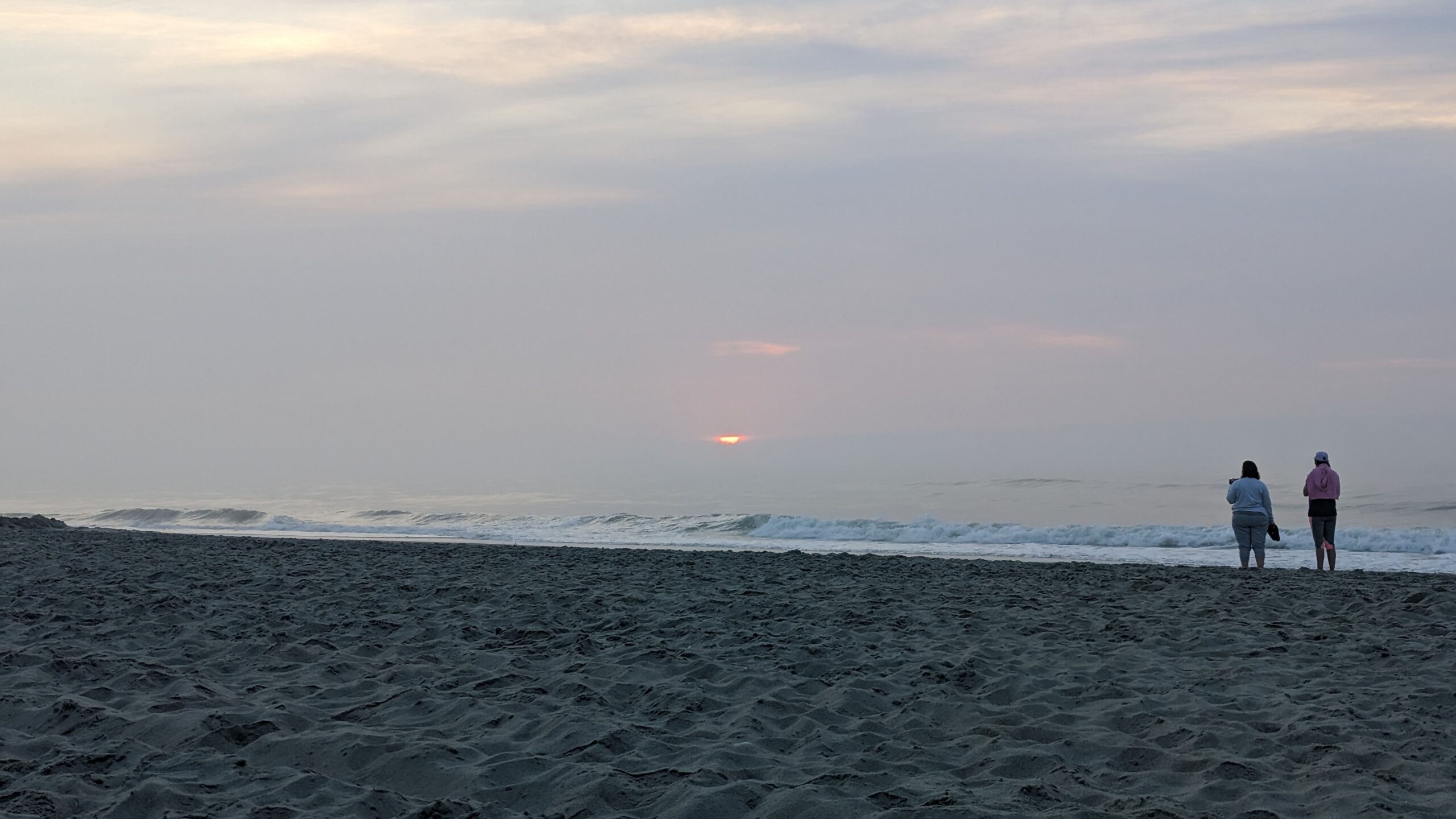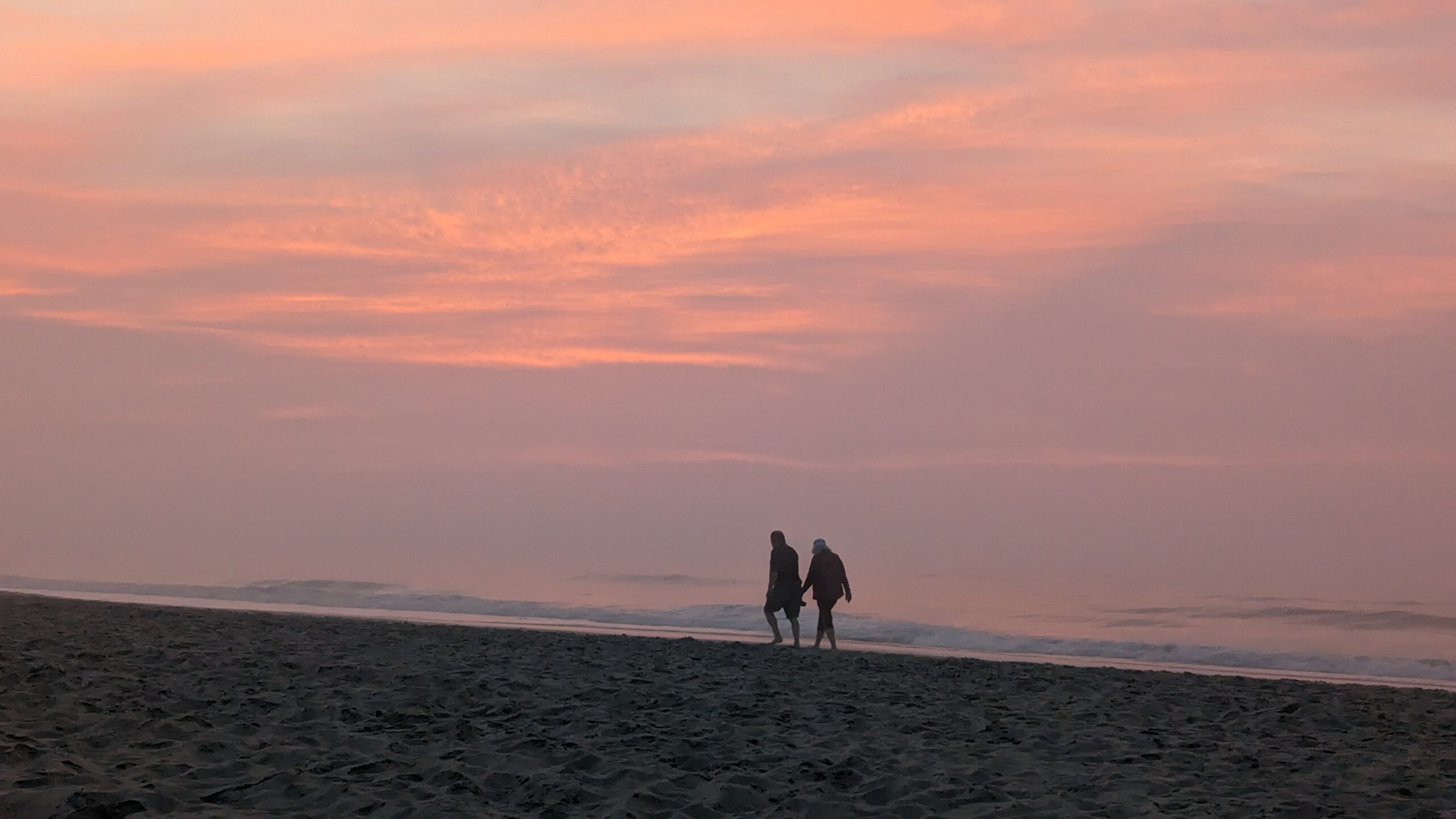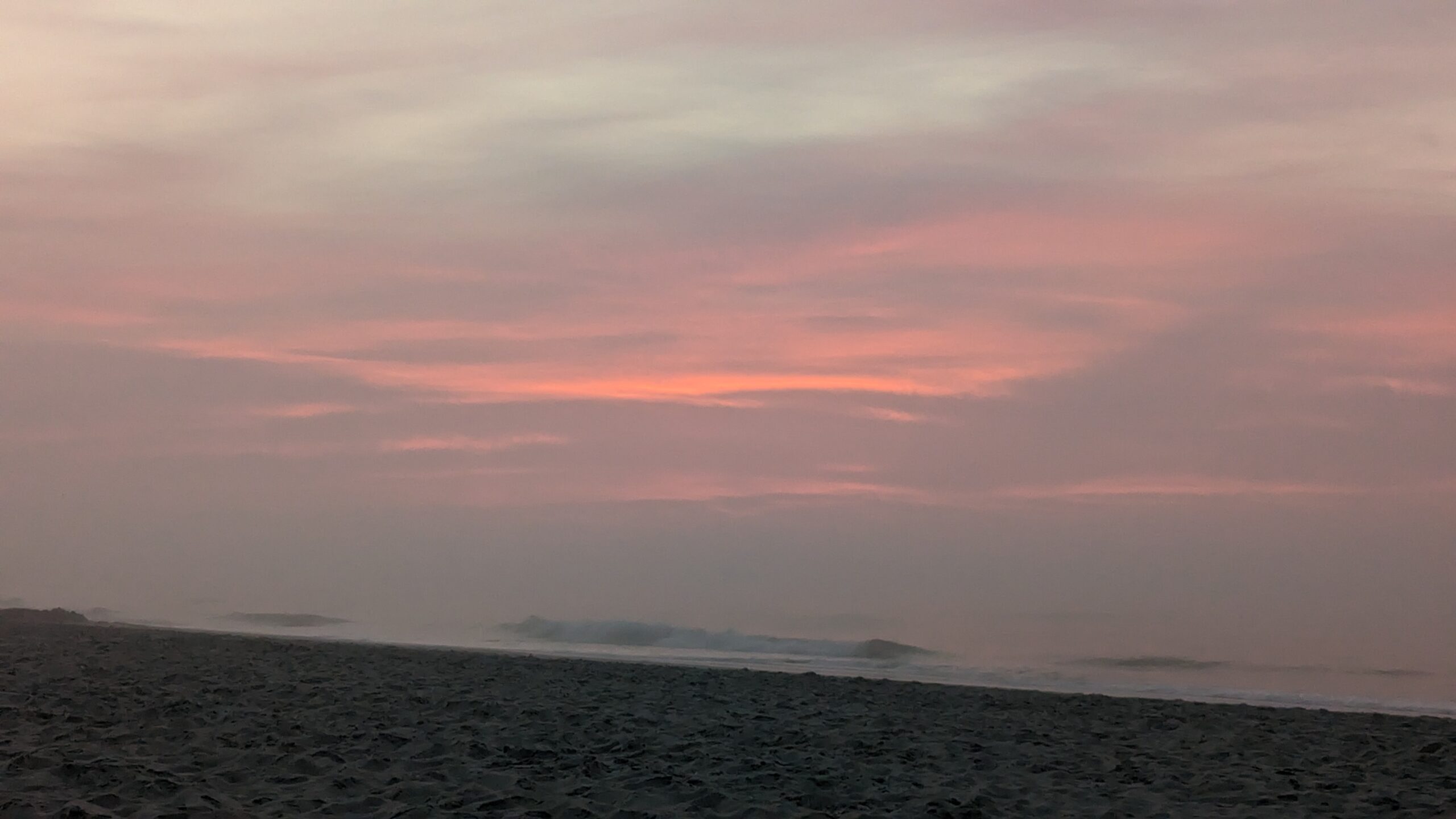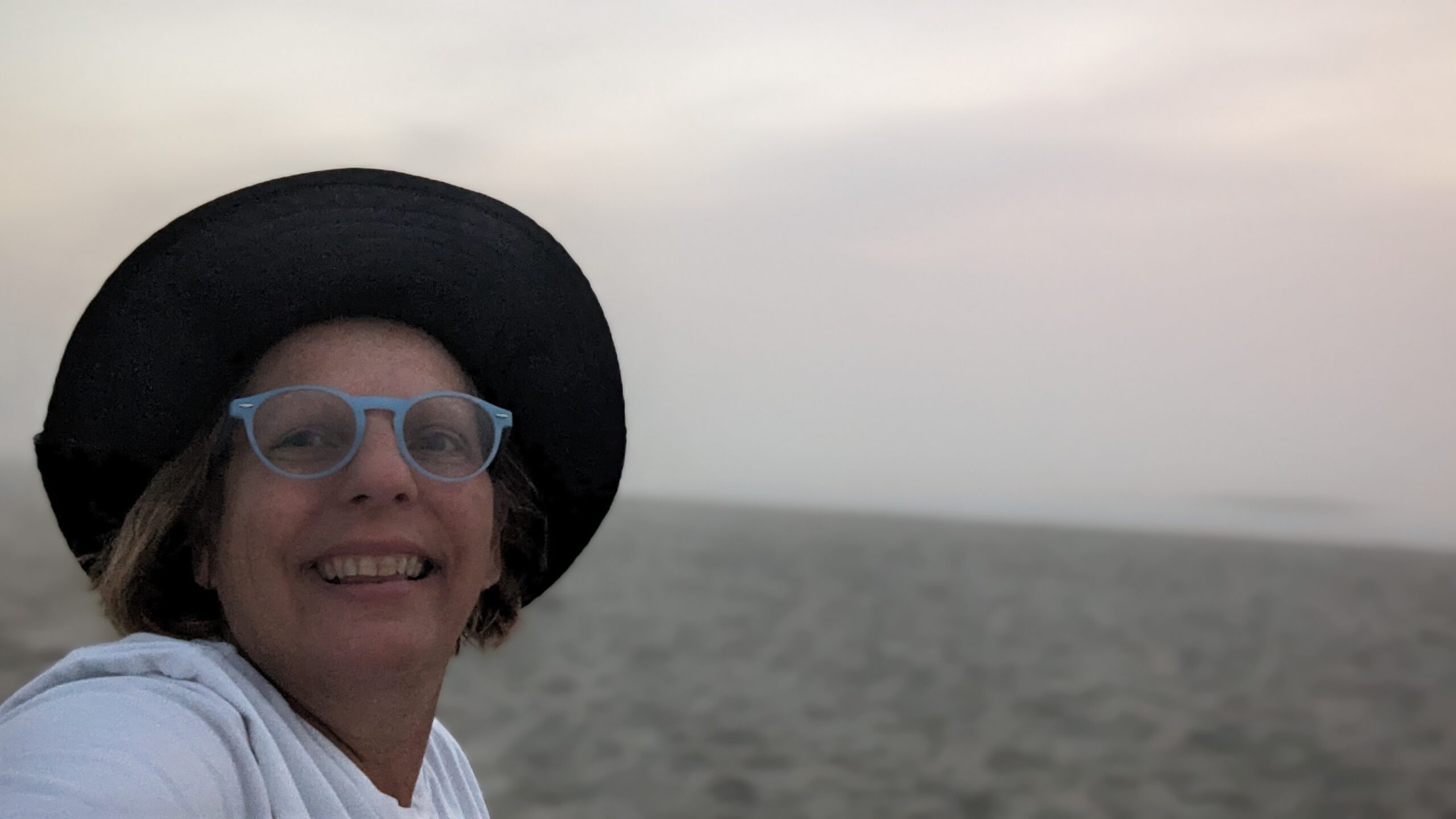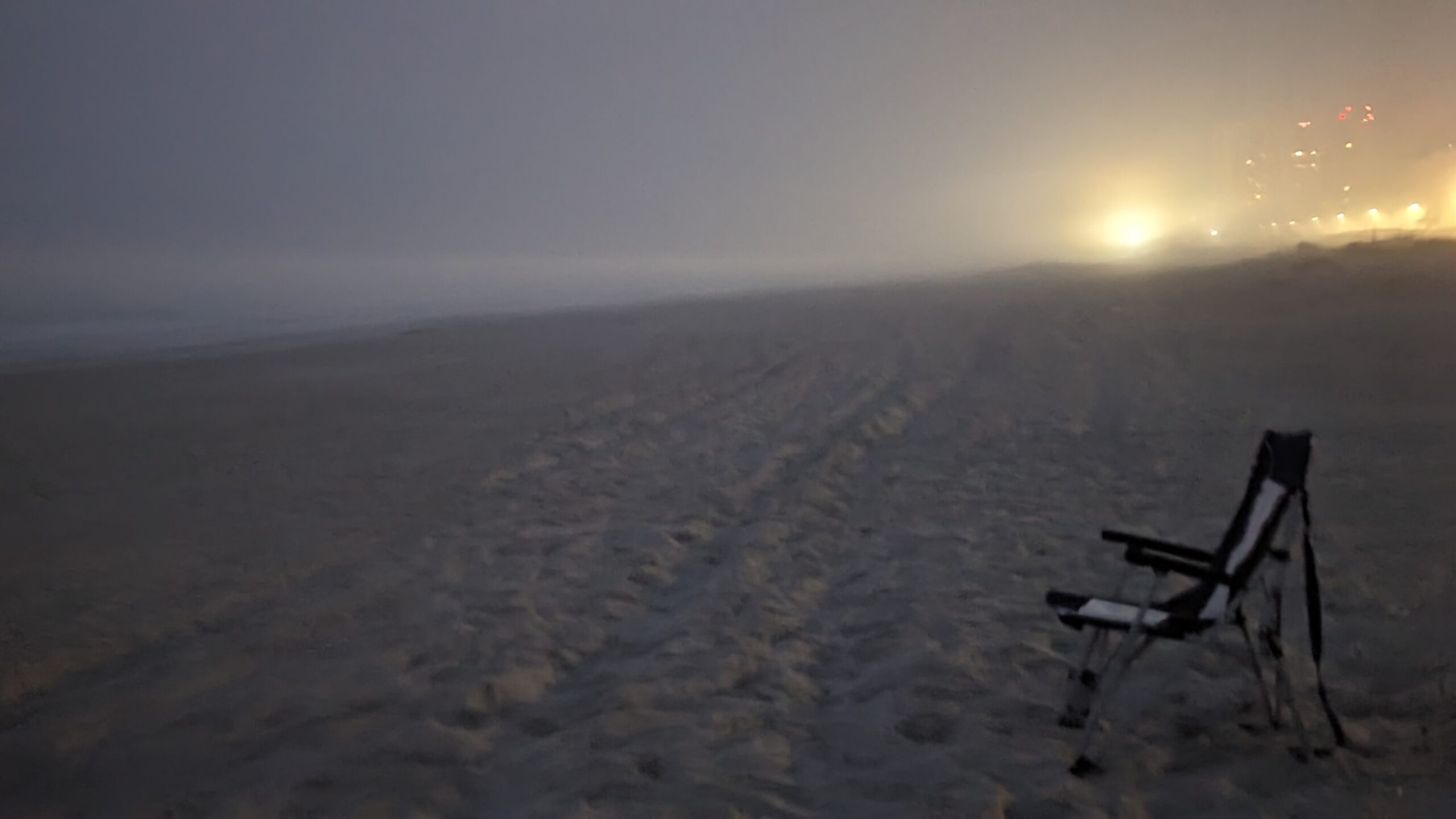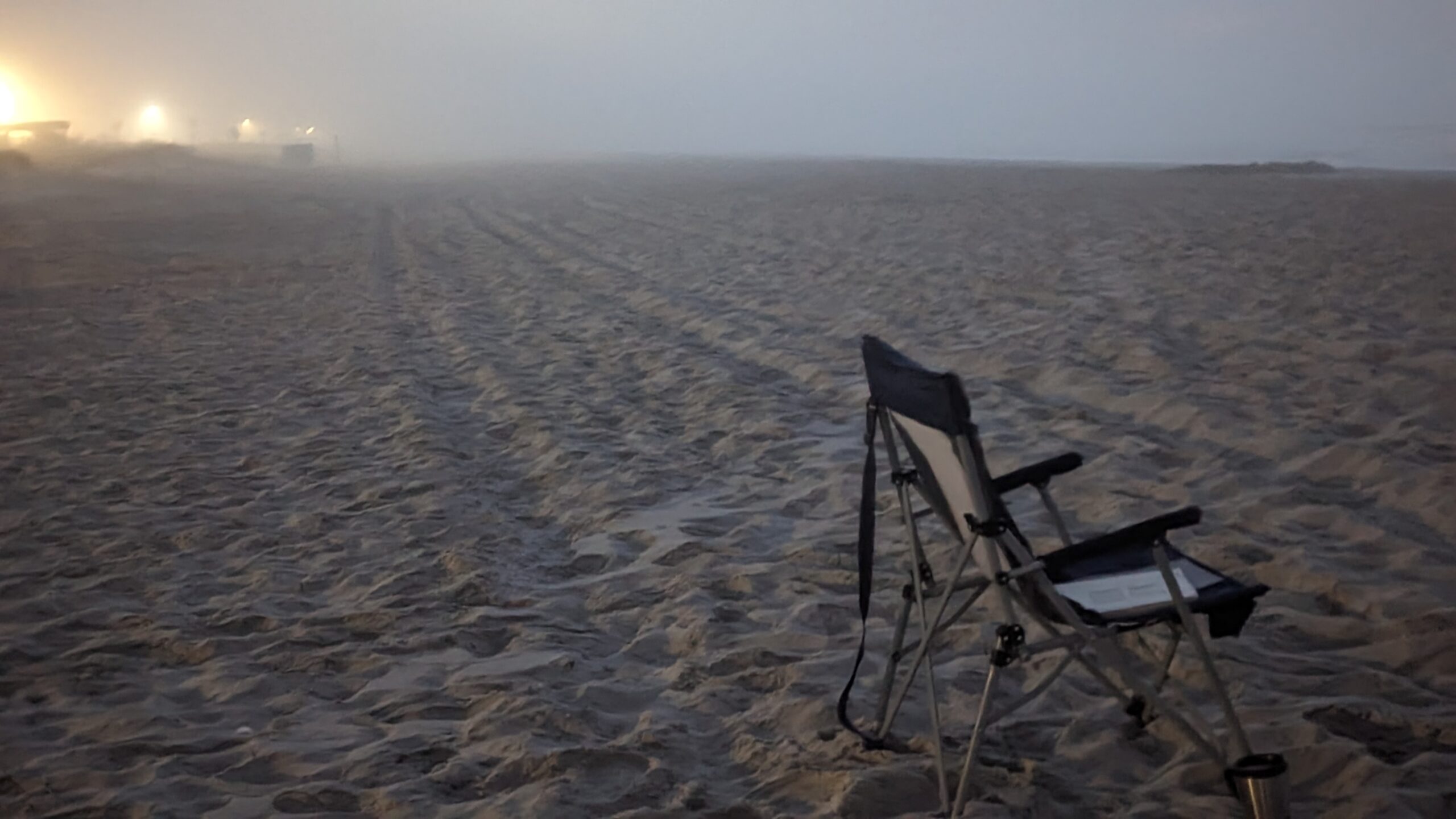 "There's a disclaimer on the back of your score card. Please sign it and give it to me," said the Starter at River Oaks Golf Course when we headed out for 18.
"What's the disclaimer for?" I asked
"Because we're getting sued and we don't want it to happen again?"
Feeling like I had to pull teeth to get information, I persevered in my questioning.
"Can you tell us why you're getting sued?"
"There was an incident with a golf cart and one of the passengers got injured."
And so we signed the disclaimer and headed out on Good Friday with weather in the mid-seventies, and a cool breeze making it ideal golf weather.
A wide open, link style golf course, water lines the holes, home to gators we never saw. I did however donate some balls to the scaly creatures environment.
Steep bridges made the course memorable, and felt like a roller coaster when we passed over it.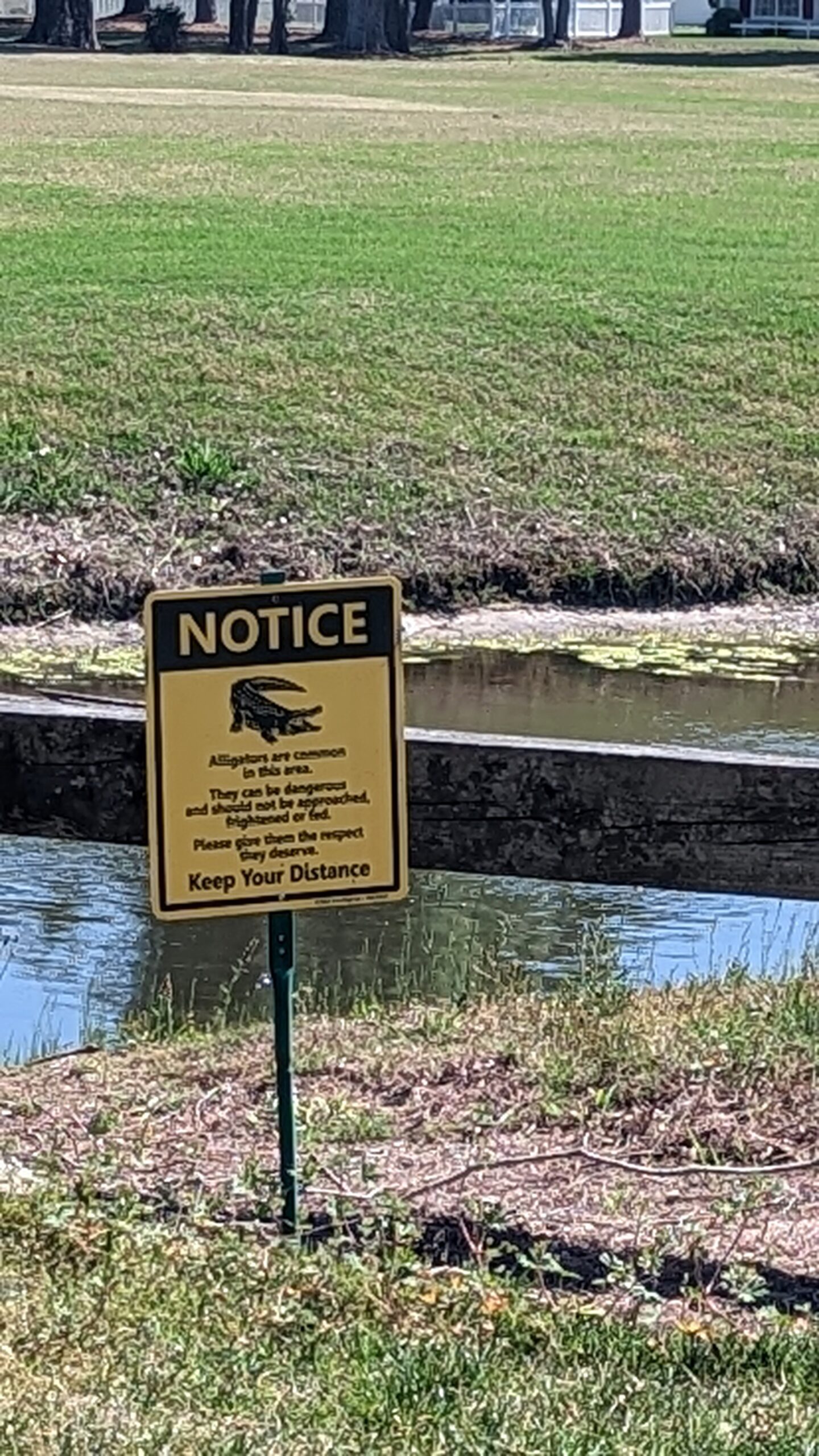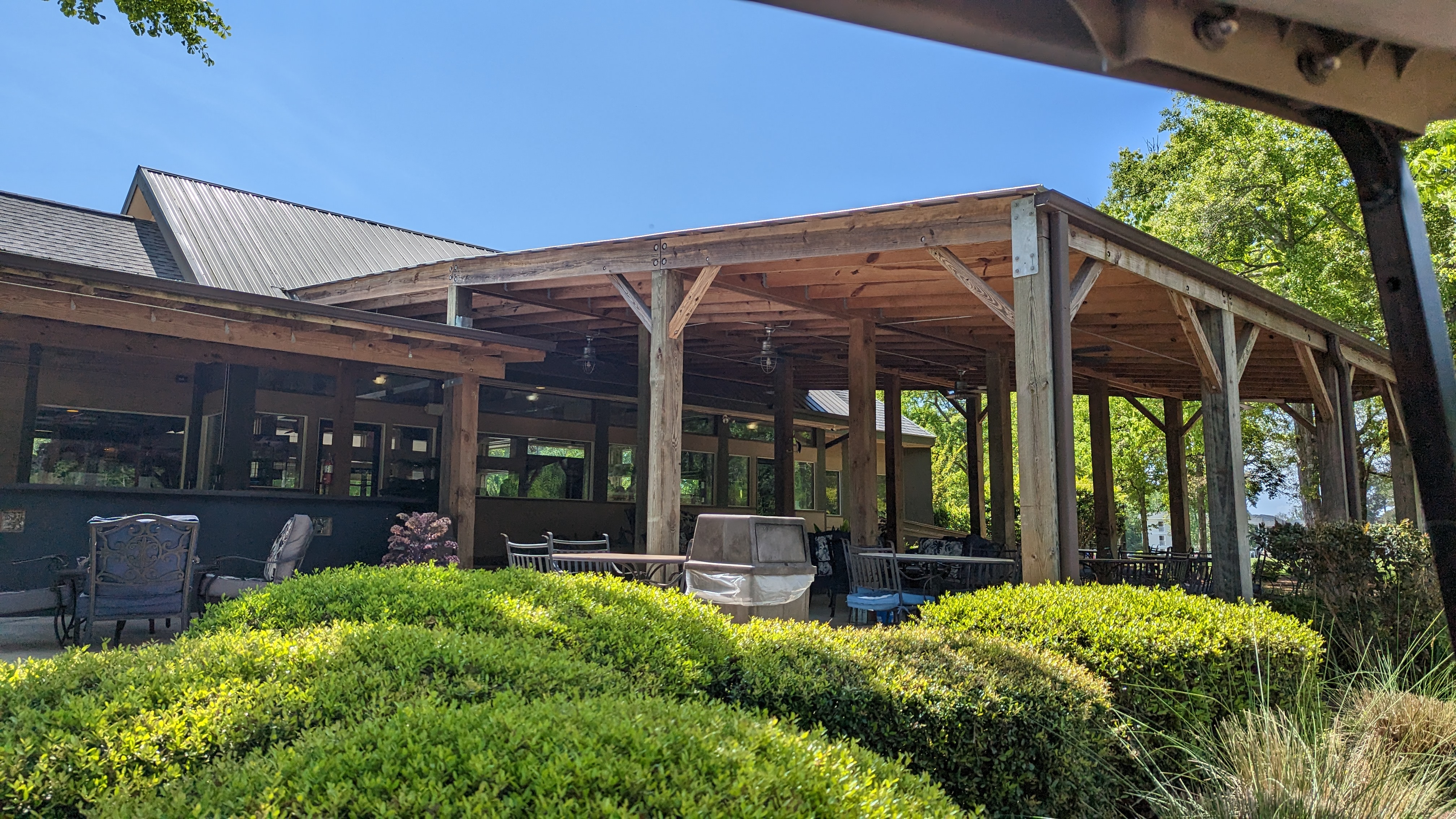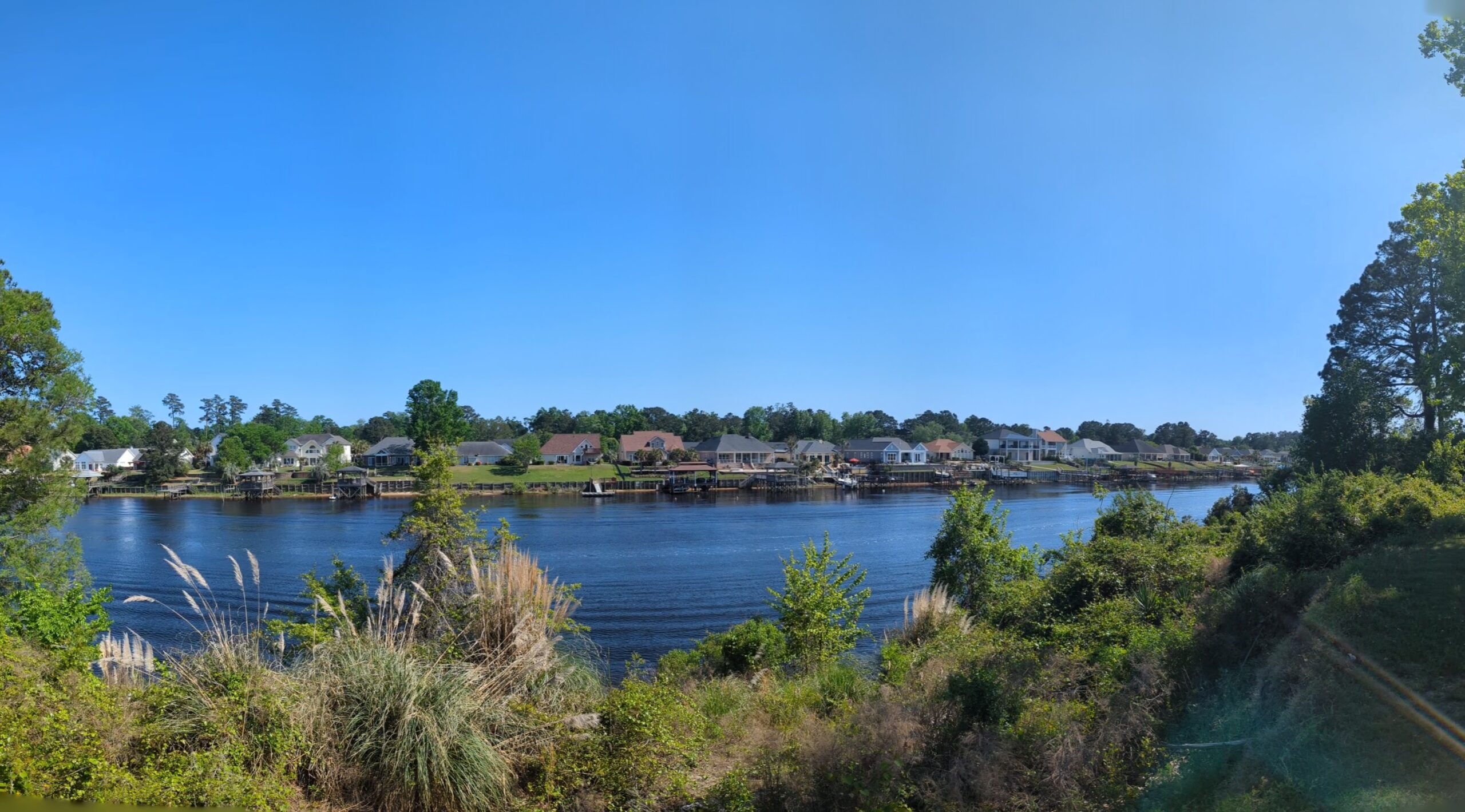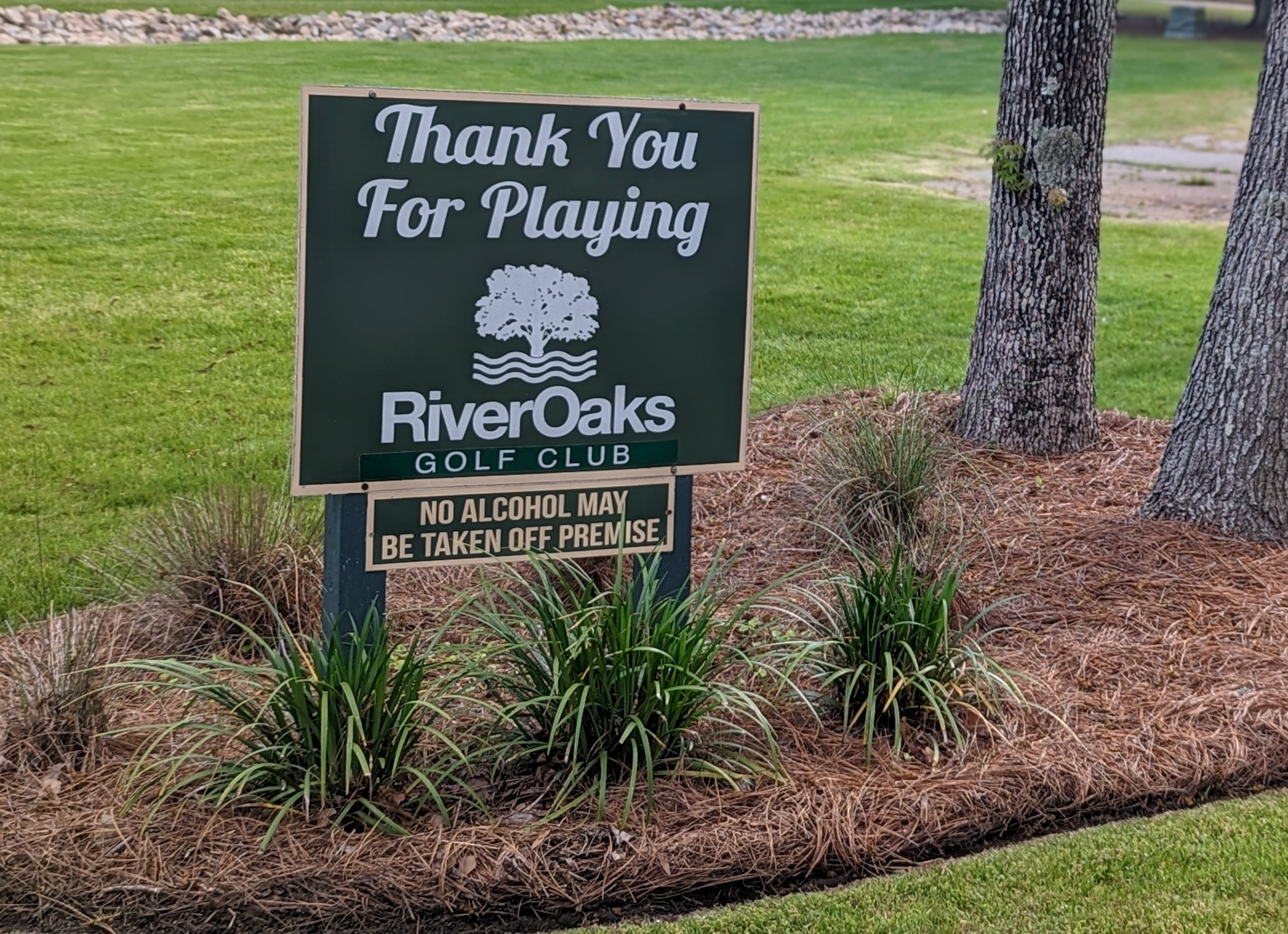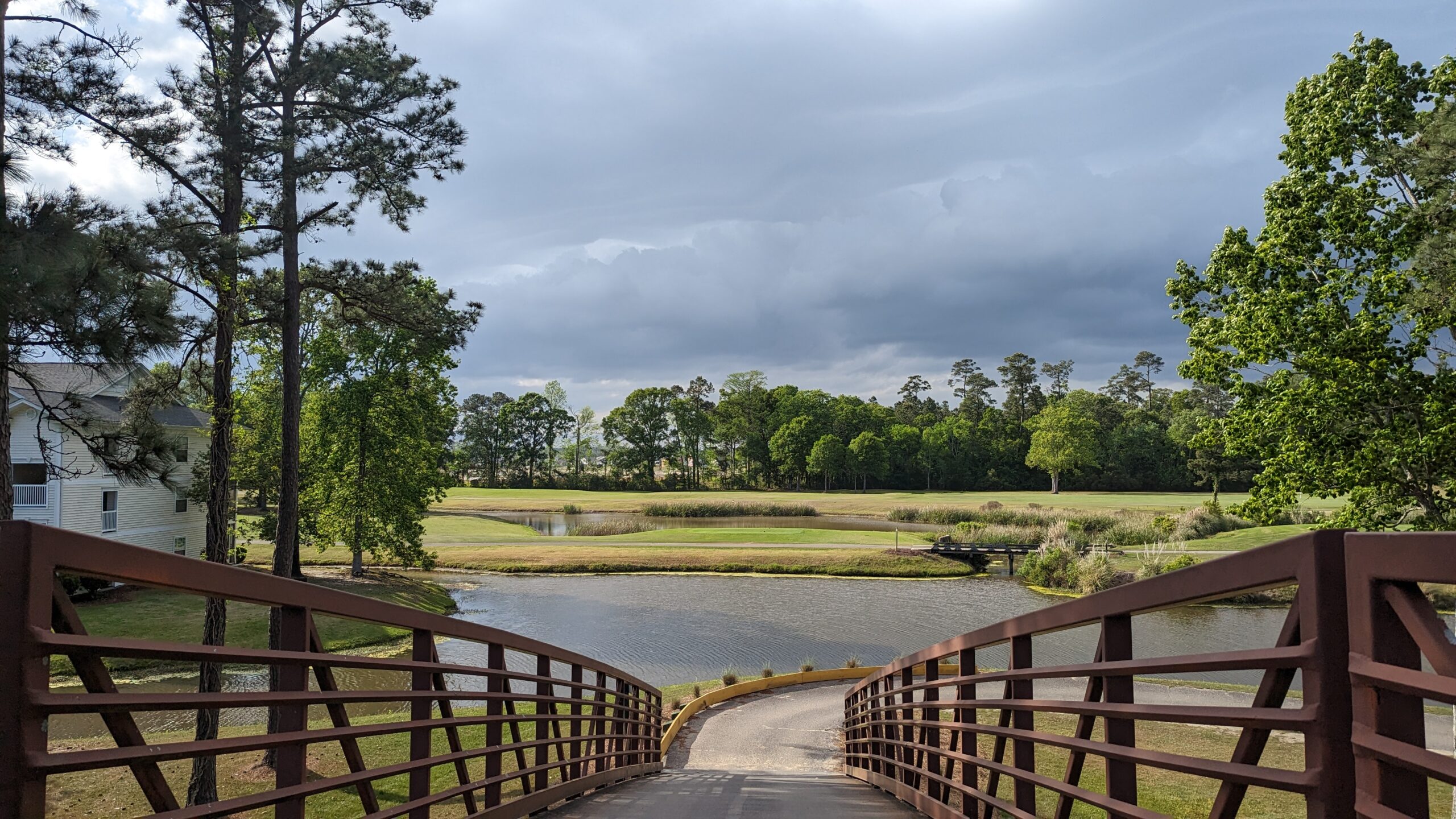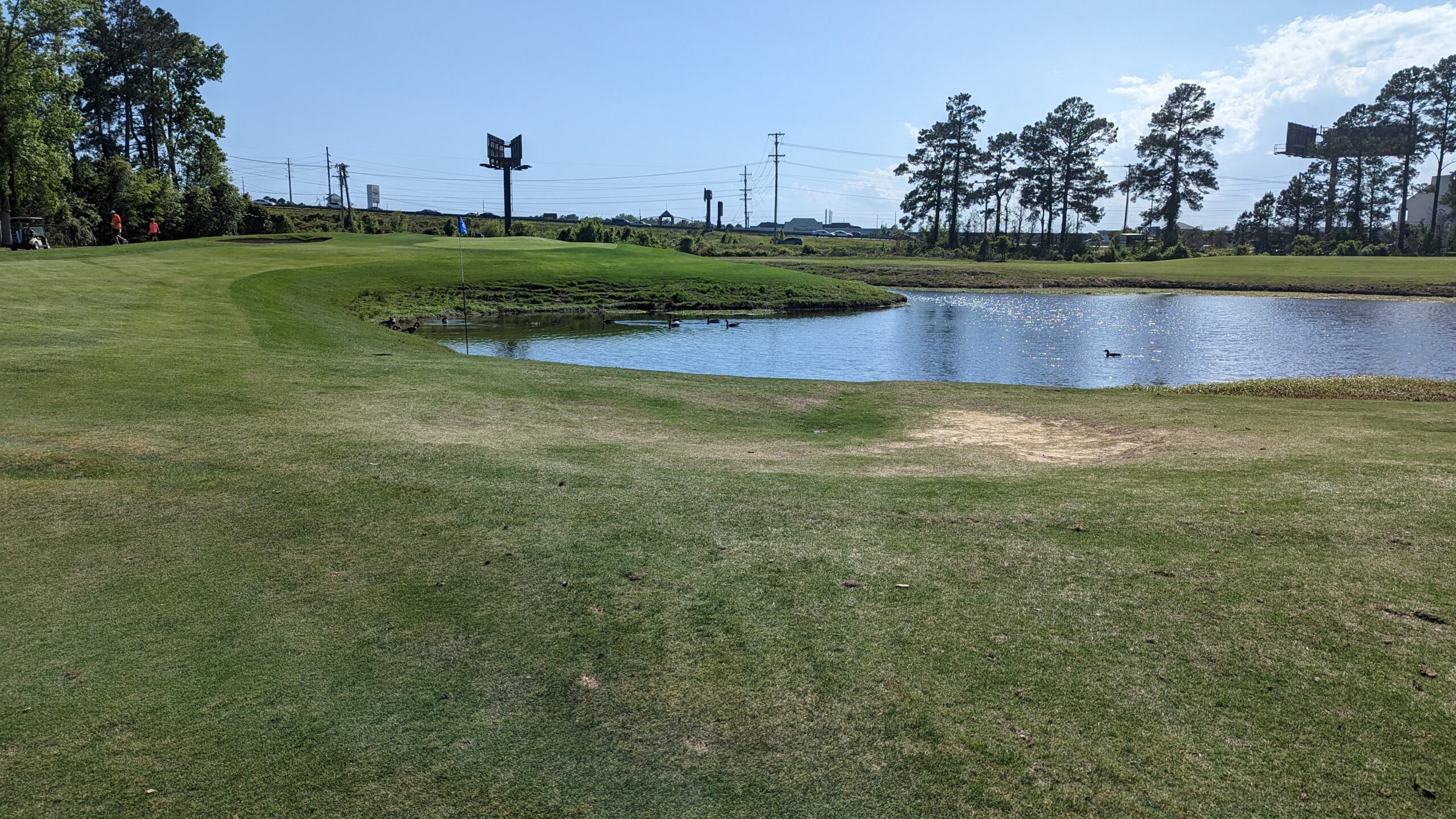 "That doesn't do it justice. When the sun hit it, you could really see the blonde."
Ron's loving my new look, I think. Me transitioning to gray didn't thrill him.
But as always, he takes it in stride and goes with it:-).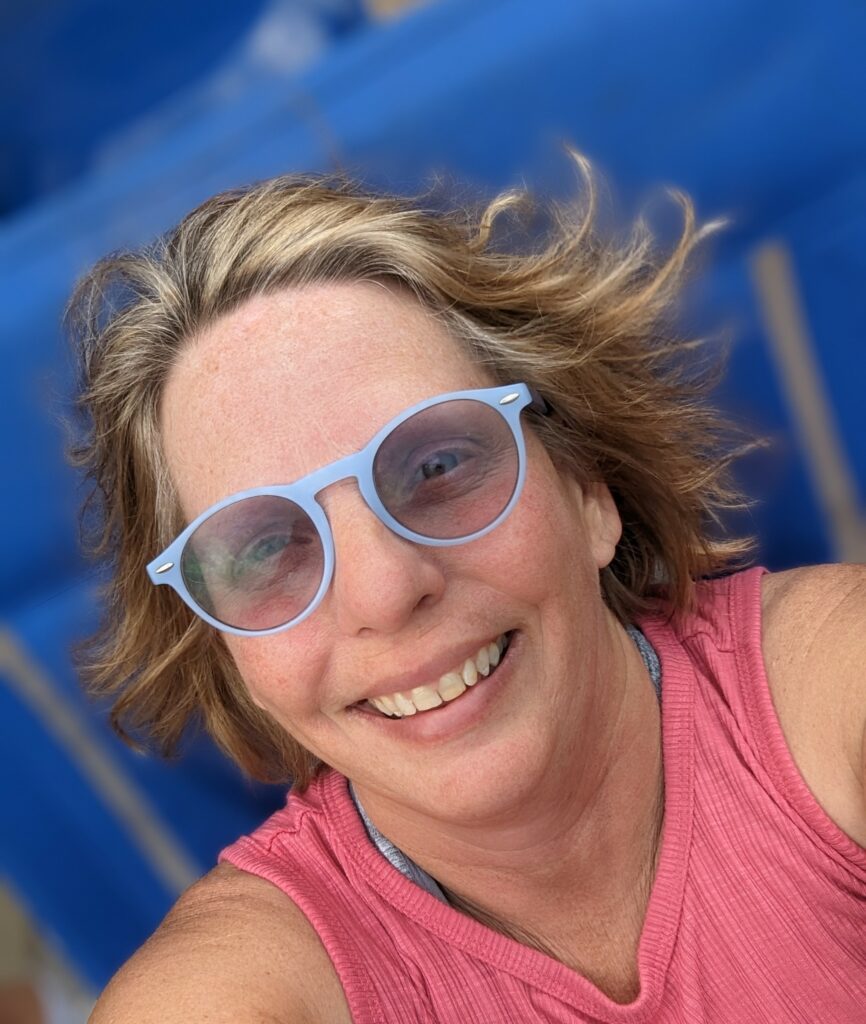 Saturday's rain created a blissful writing morning for me while Ron worked at North Myrtle Beach. After a hot dog and baked beans lunch, I went with him to Pawleys Island, shopping while Ron took care of business.
With steady rain dampening any outdoor activities, we went to the PGA Superstore where I got fitted for new clubs, settling on Callaway Rogue irons and the Heaven Wood, a fairway wood with a 5-wood shaft and 7-wood head.
Stopping by Walmart we picked up groceries and hit the Red Box, choosing Everything Everywhere All At Once and Plane for our evenings entertainment.
Rain cancelled the sunrise Easter service on the beach so we attended Beach Church for their service.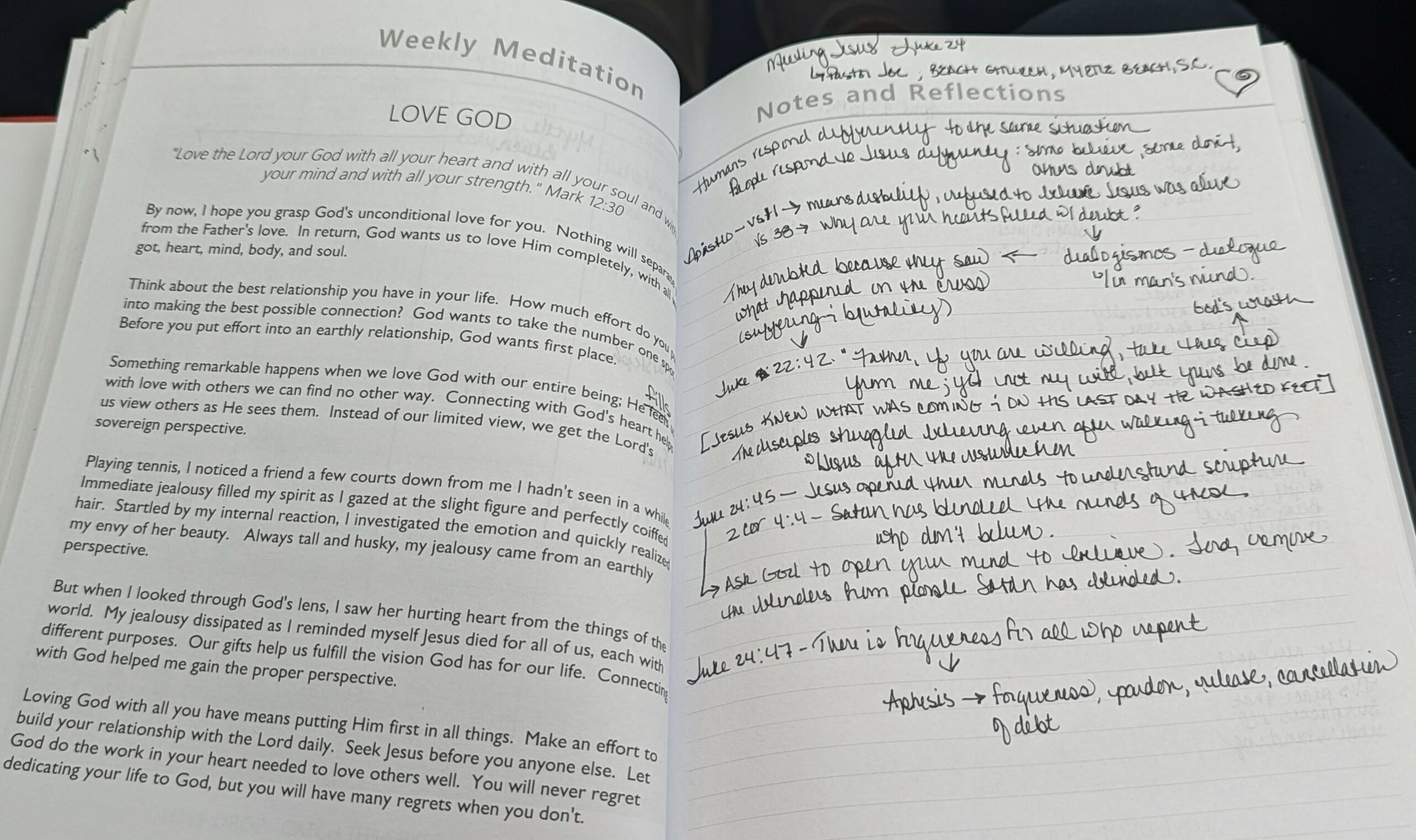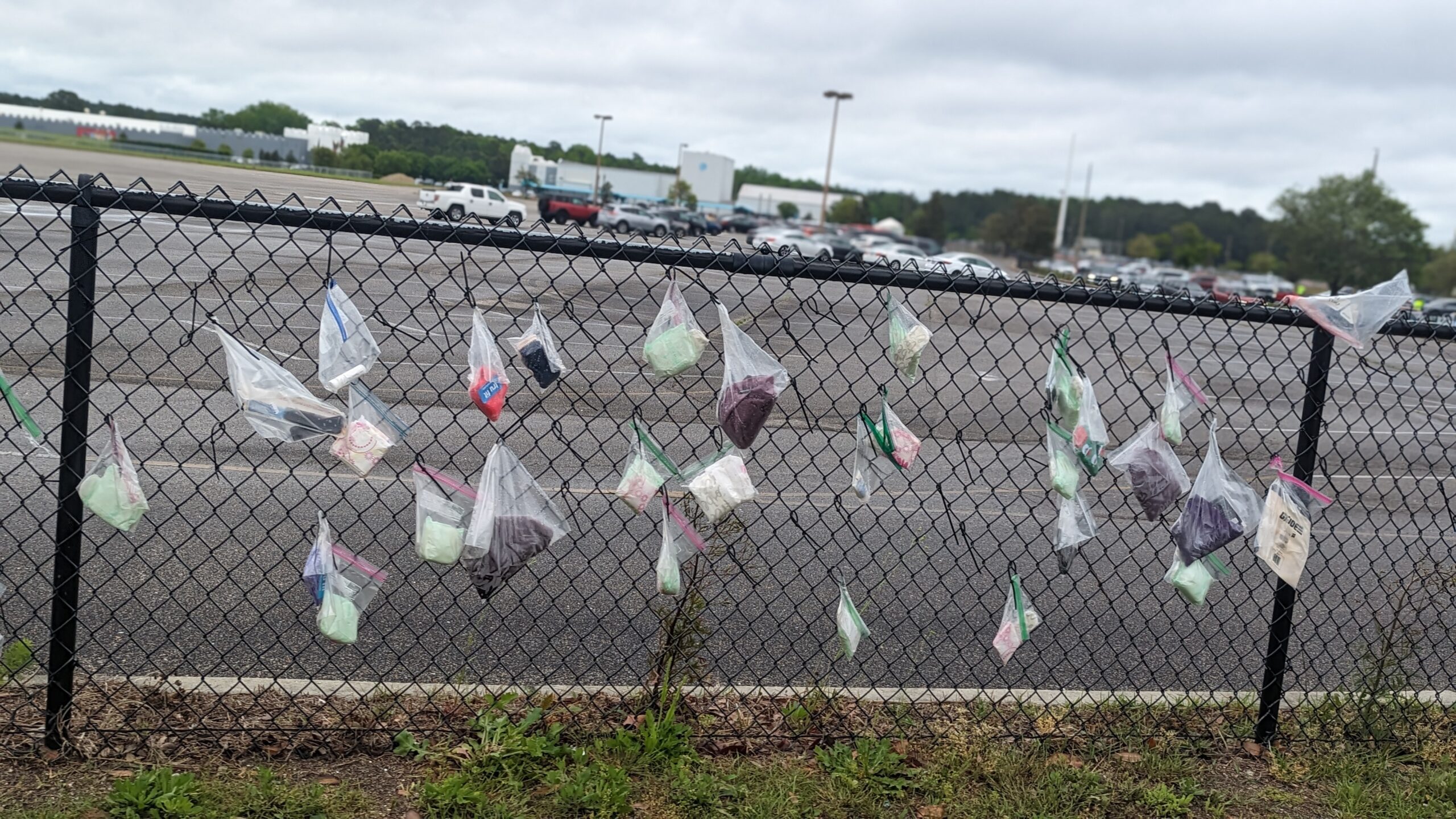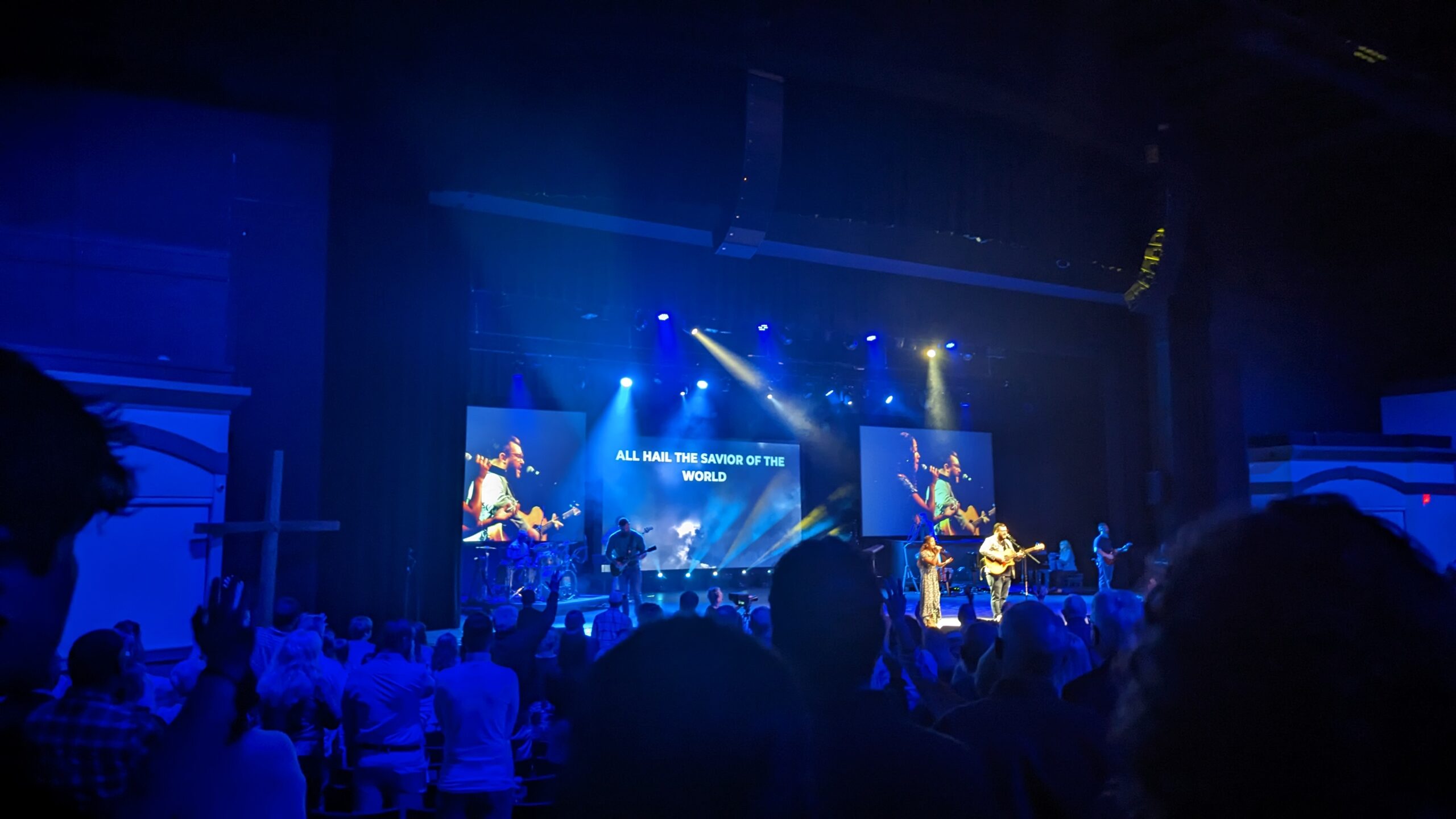 After the third round of the Masters ended, we watched The Ritual Killer with Morgan Freeman and Cole Hauser, our free movie from Red Box. A bizarre tale centered around an African witch doctor and his belief system, not for the faint of heart.
With a half hour to kill before the final round of the Masters, we took the pups for a quick walk on the beach.
"Enjoy the sand storm," said the kids playing near the water when we walked past. We did to the best of our ability, but didn't last long.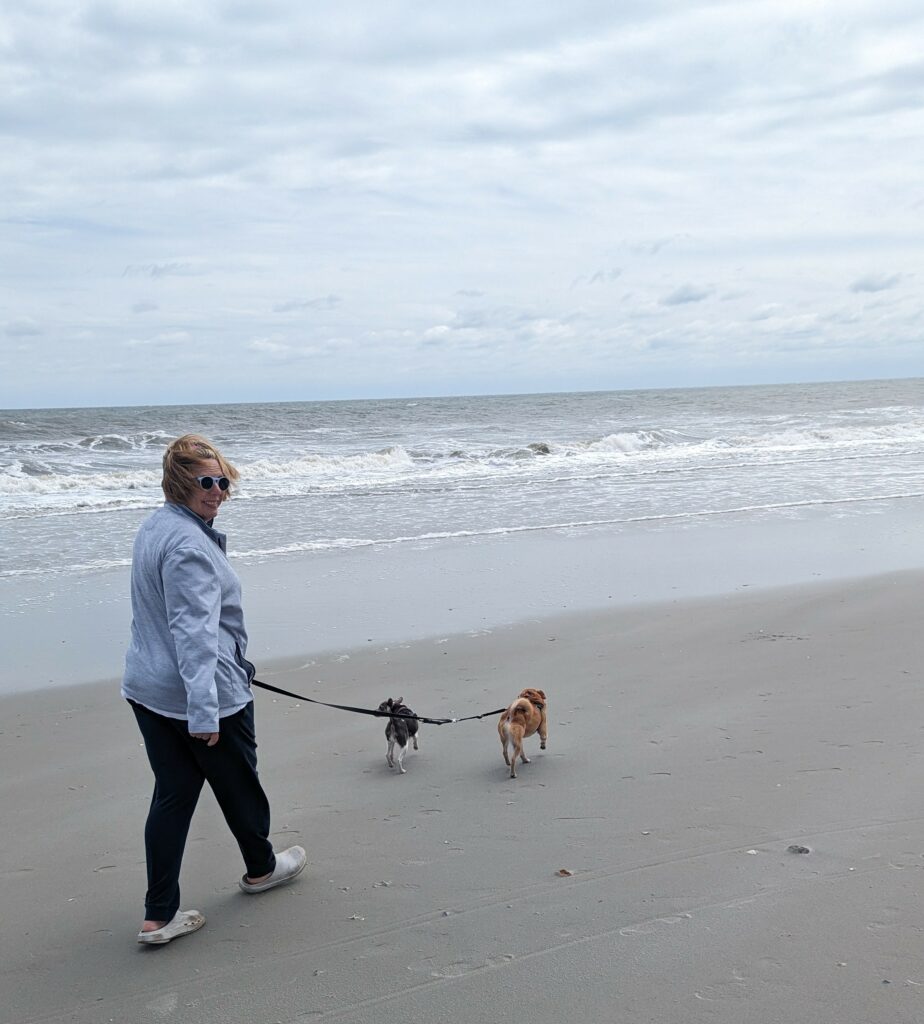 Because of poor internet at the campground, reason unknown, we decided to watch the final round of the Masters while playing at Top Golf. Ron won all of the games but the last one, which I won by four points.
We loved playing Top Chip, Quick Nine, Top Rookie and Top Golf. Ron's accuracy gave him the advantage as we worked on our short game. The last game, Top Golf, meant any target hit won points, which allowed us to practice our long sticks.
And all while watching the pros do their thing.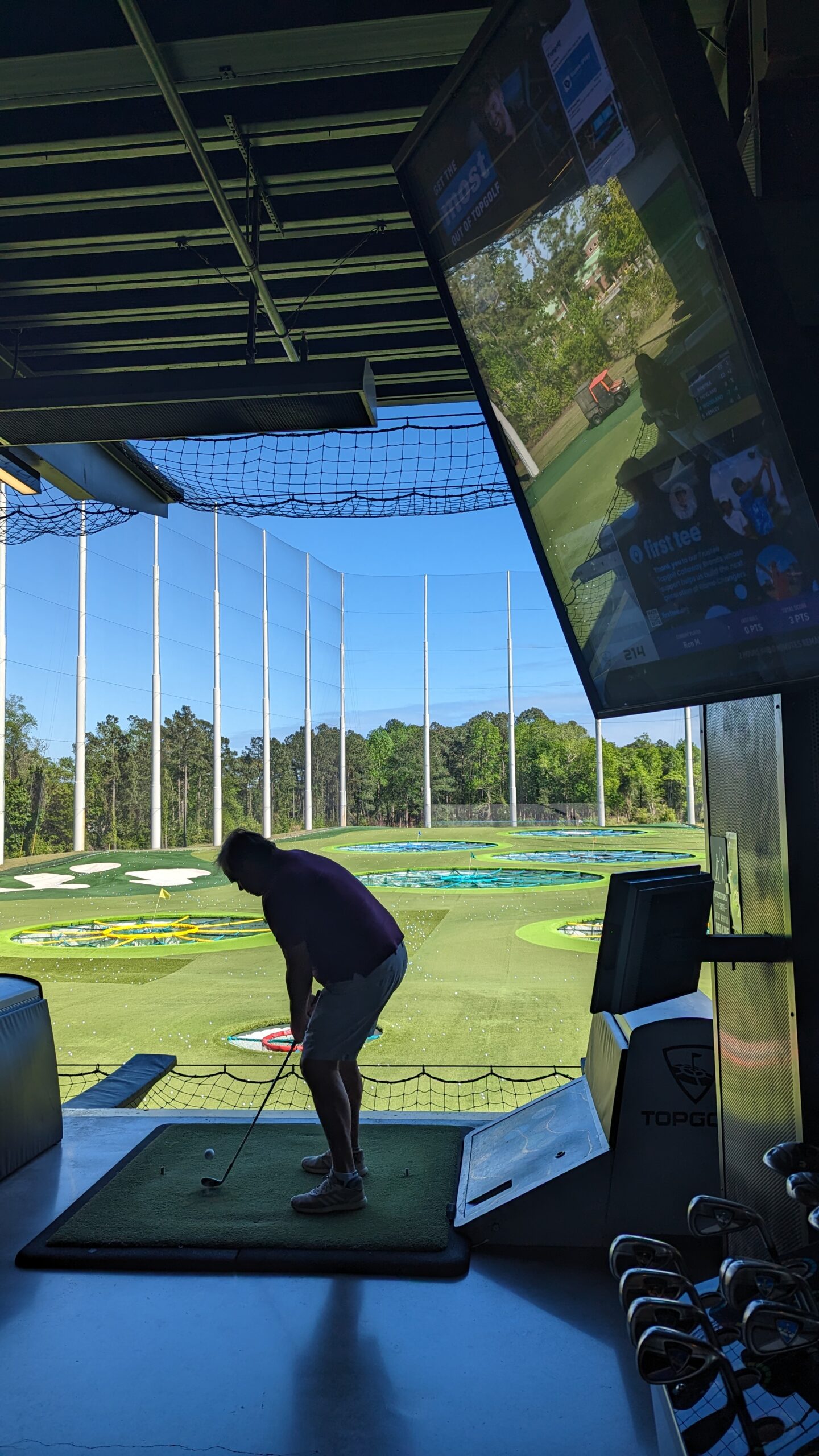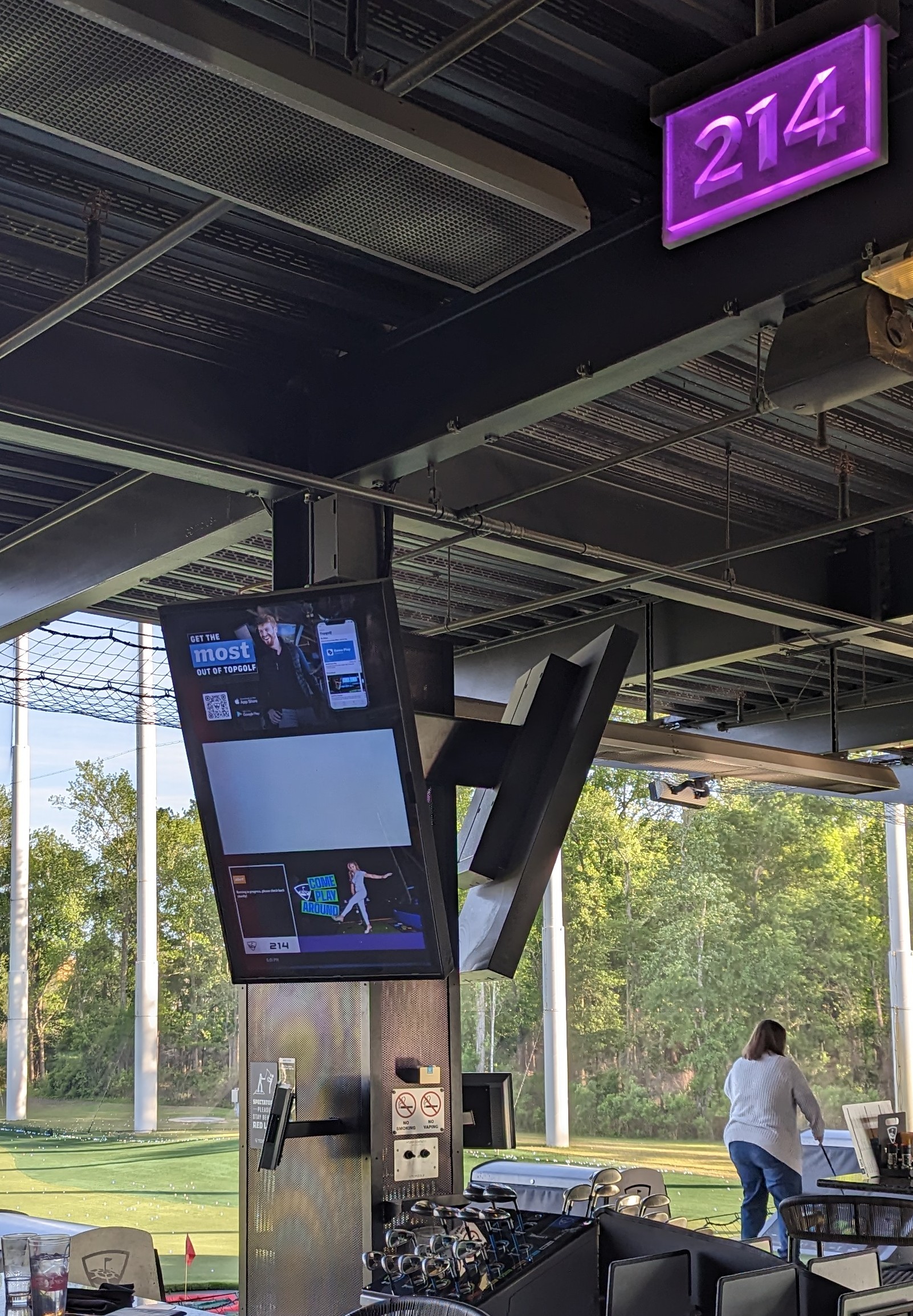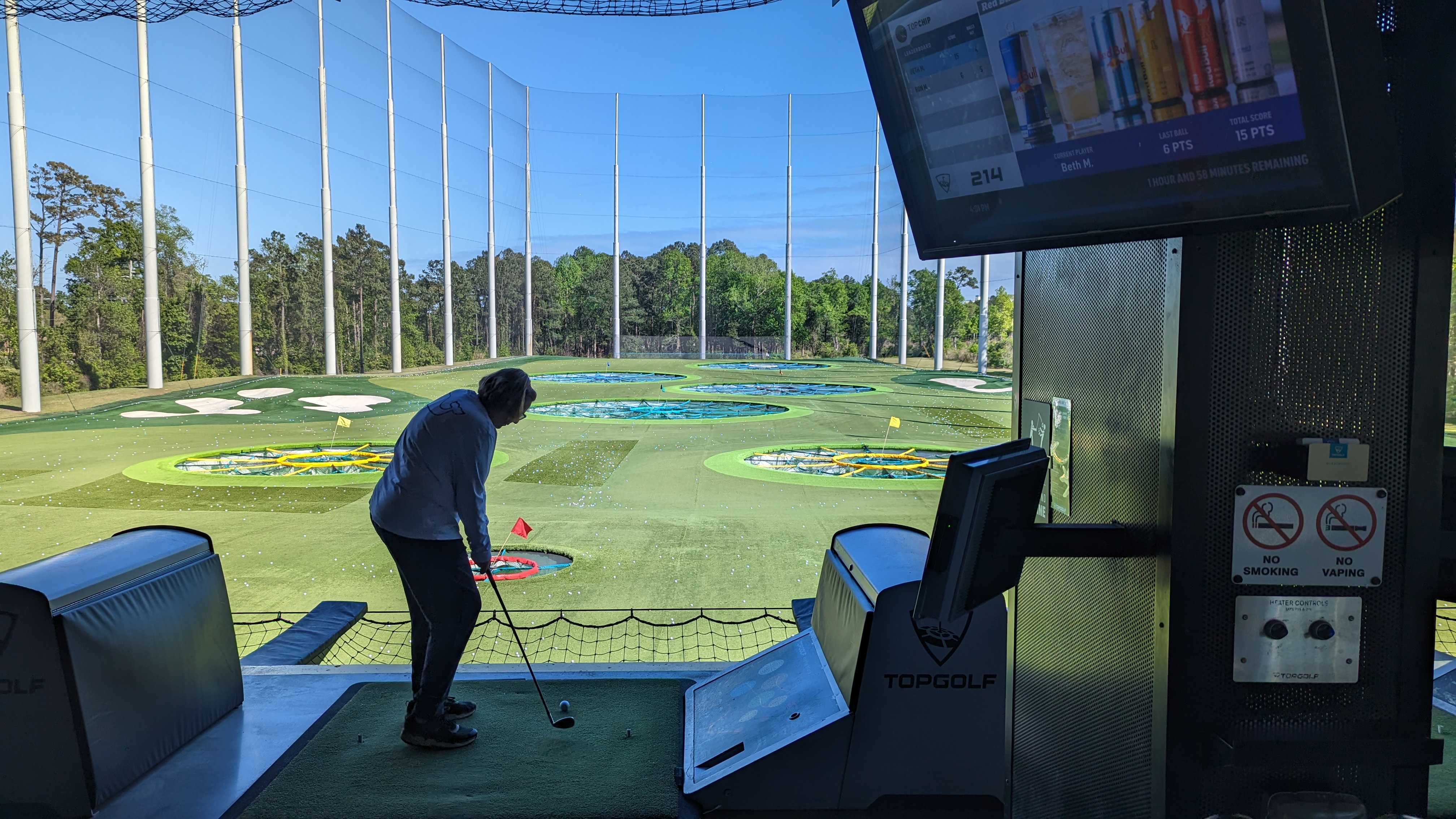 At 8:53 a.m. I hit the record button to capture Ron pulling out of site 150. Another relaxing weekend at Pirate Land with my honey. Praying for many more.
Onward to our next adventure.