"What the fork?" Ron said when the tire pressure began beeping on 168. Lifting a glass lens to his right eye, he became more perplexed when the right trailer tire read 98 degrees.
"It could be a misread, remember the other time?"
"Or it might not be, we've had enough flat tires." I said, looking for a place we could stop. Eventually we found a turning lane for a quick stop.
"Oh my gosh!" I said, discovering the front tire missing from my bike. Taking advantage of our stop, I decided to walk around the trailer to stretch my legs.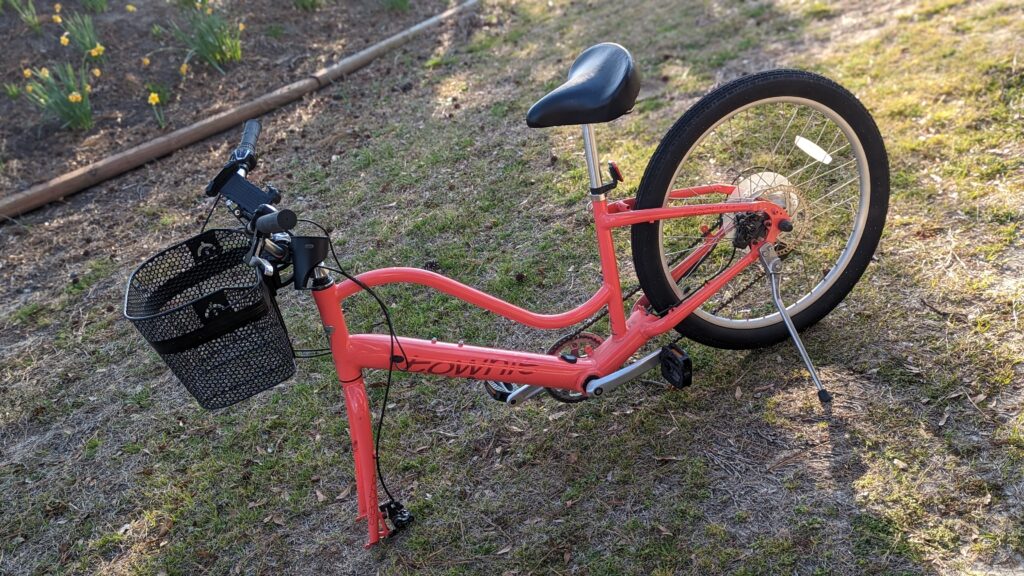 "It was on there when we stopped at Home Depot." Which means my front tire now lay somewhere on 168 between where we started and the turning lane.
After putting the bike on our bed inside the trailer, I thanked God for the beeping tire gauge that led to the discovery. Without the tire, the frame could easily have fallen off the bike rack, ruining the bike.
"God wanted us to stop," I said to Ron when we continued the last leg of our trip to OBX Campground.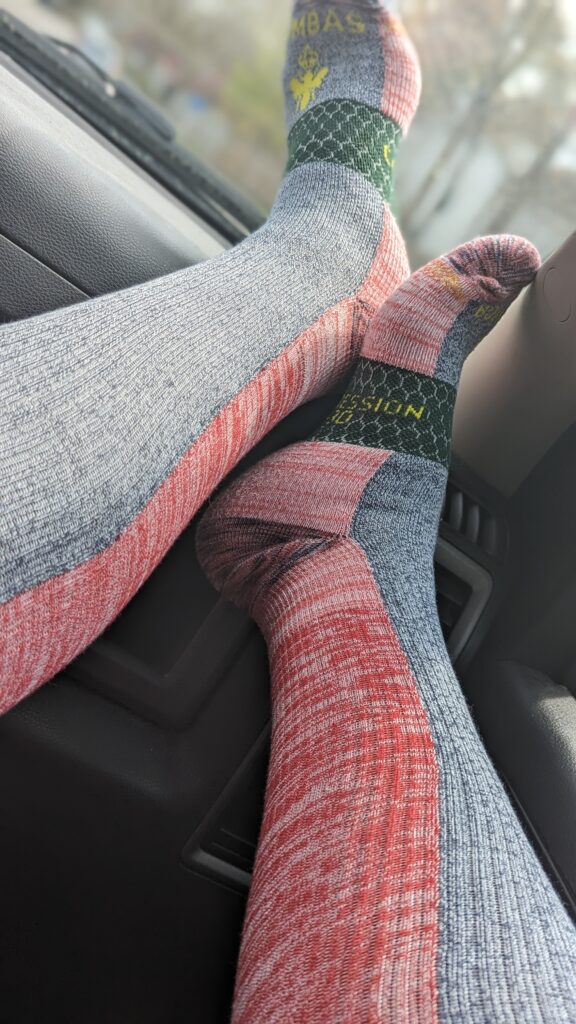 Set up took minutes. After grocery shopping at Publix, and running into a shopping cart with the truck, we headed back for a relaxing evening by the fire.
Steamed shrimp from Publix served as our appetizer before enjoying grilled hotdogs. "Gotta have hotdogs," Ron says. Camping and hotdogs go together according to my husband's philosophy and I don't disagree.
After paying $176 for a new rim, tire and sic brakes at OBX Bikes, I headed out on a biking adventure while Ron went to work.
Salt air filled my lungs as the ocean breeze blew gently in my face. Some type of.organized run gave me lots of runners and a few walkers to cheer on as they jogged by, numbers pinned on chests flapping in the wind.
A broken water line soaked my back side when I passed through, having no other option. Warm sun quickly dried me as I pedaled onward. Eventually, I ran out of bike path, and not daring to ride the curvy roads, I headed to Outer Banks Brewery convincing Ron to take a break and meet me for lunch.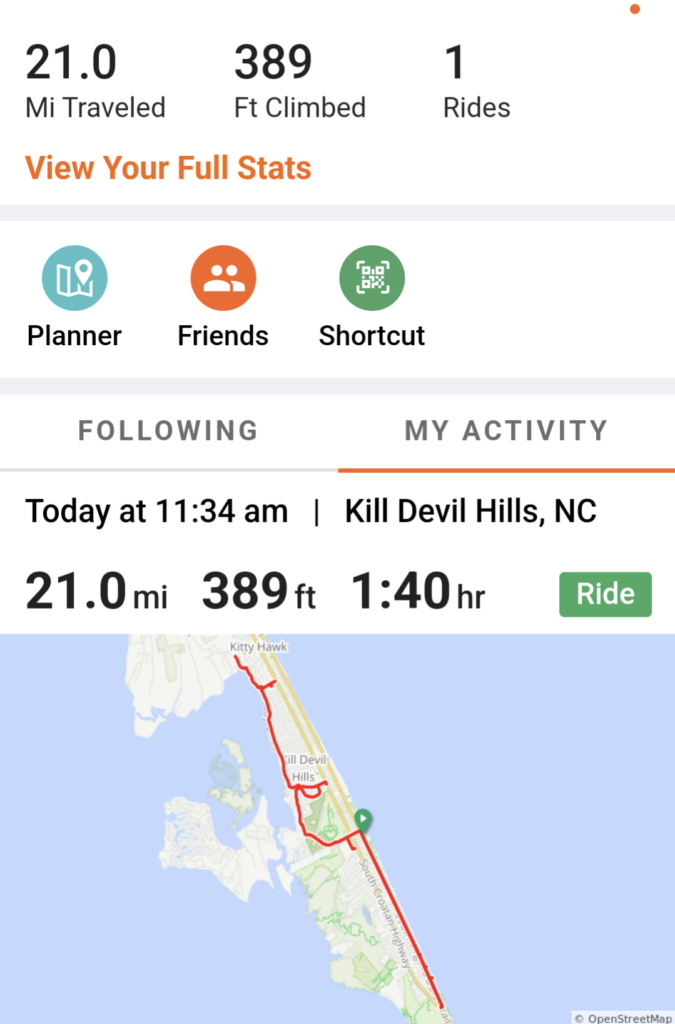 Burgers and BBQ filled out bellies. Ron dropped me and my bike off at the campground before heading back to work. The pups and I watched Beach House, a typical Hallmark movie set in South Carolina while we waited for Ron's return.
After watching the last round of PGA's Dell March play tournament, we built our evening fire and talked about the hypnotic flames affect. People who have never experienced a night by the fire really need to try it.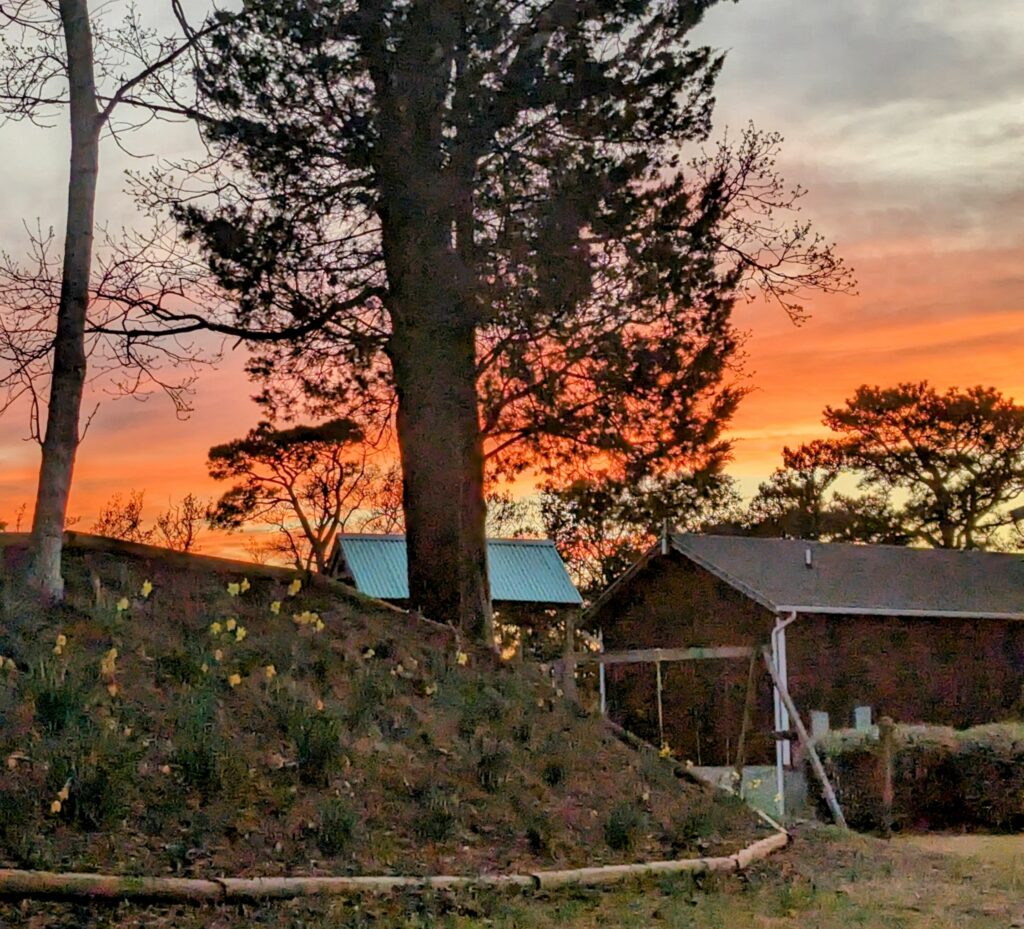 By 8:00 the day's adventure had us calling it a night. Watching "Die Hart", Kevin Hart's latest movie entertained me and lulled Ron to sleep.
Rain through the night tapped on the campers roof, adding ambience you our cozy getaway. Snuggled in tight with each other and the pups, we slept soundly.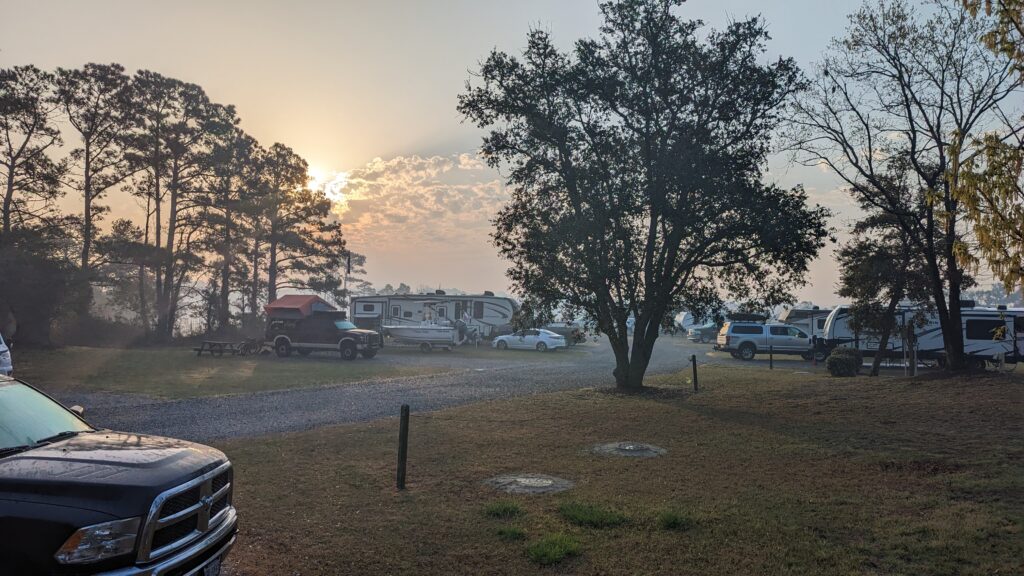 "It's a wildfire in Washington county. The winds blowing the smoke here. They started it as a controlled fire, but then it got out of hand." Said the greeter at Nags Head Church when I asked about the plastic smell and foggy, grey smoke enveloping Kill Devil Hills.
Apparently last night's rain did nothing to dampen the flames, the wind sending the ominous smoke out way.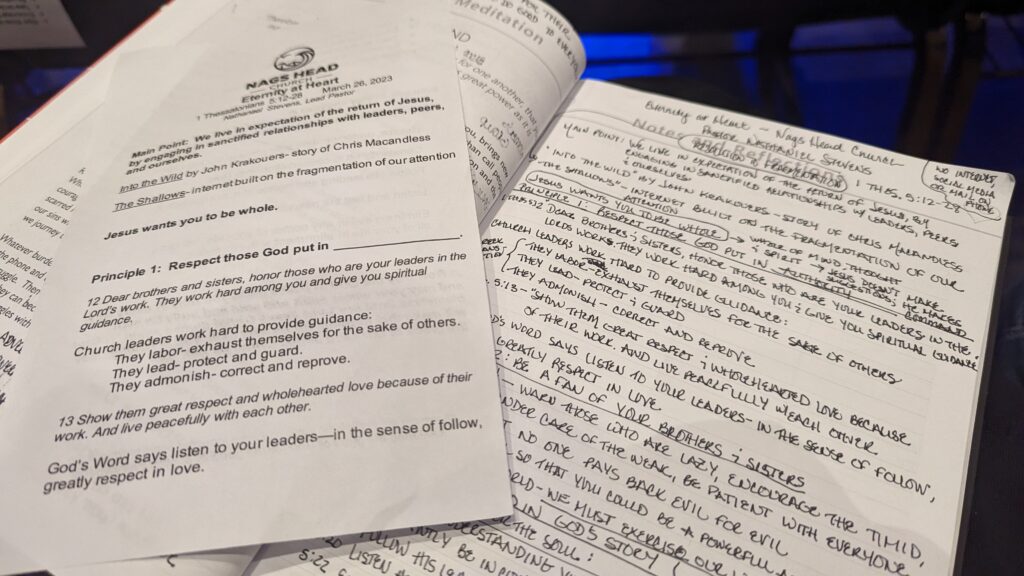 "I'm going to write my next book on that."
"On what?" Ron said, sliding into the truck beside me after our quick dash in the rain when we left church.
"The 17 commands in ten verse he just preached on.". Pastor Nathaniel's message inspired my writing senses as he taught us Jesus's prescription for living a whole life.
Thunder rolled when Pasto Nathaneil prayed Paul's closing benediction from his to the Thessalonians over us:
"Now may the God of peace himself sanctify you completely, and may your whole spirit and soul and body be kept blameless at the coming of our Lord Jesus Christ. He who calls you is faithful; he will surely do it." 1 Thessalonians 5:23‭-‬24 ESV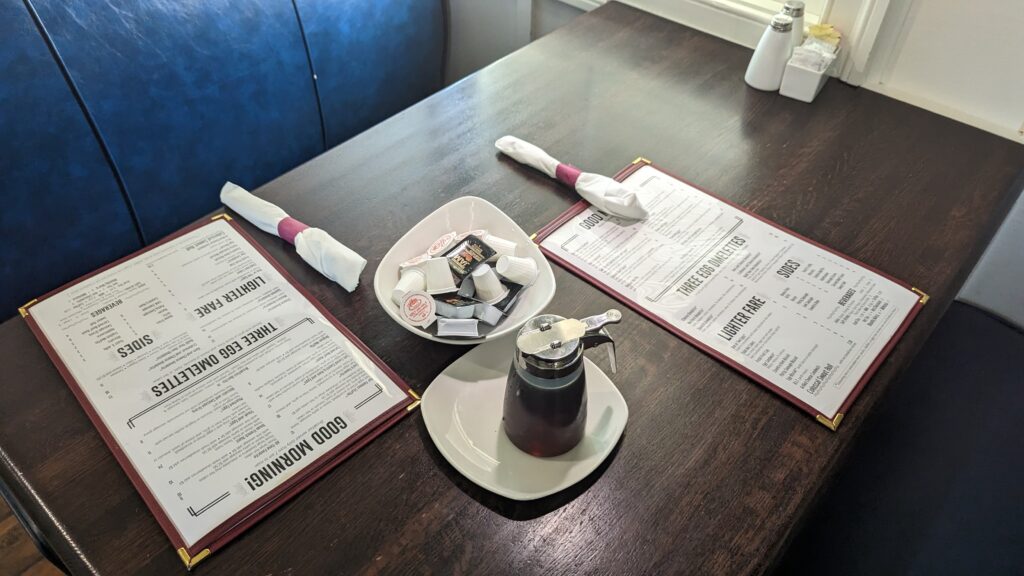 Rain cancelled our plans for a long bike ride, so we settled for a short one around the campground and next door neighborhood before settling in for an afternoon of watching golf. Dell Technologies Championship marked the last match play tournament on the PGA schedule.
Started 25 years ago, and the original scoring style for golf, the PGA doesn't have any more on the schedule after this tournament. Sad, because match play brings a wonderful drama to the game not found in regular scoring.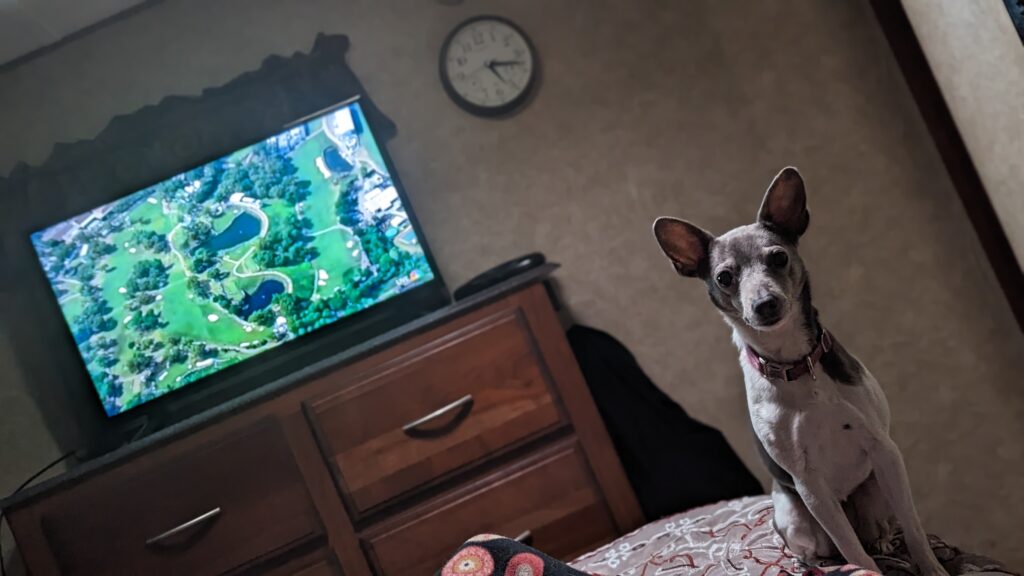 Our last evening fire warmed us in the cool evening air, the smell from the wildfire long gone.
Ron grilled pork chops for dinner, paired with Bob Evans mashed potatoes. Sleep came quickly, rain in the early hours made snuggling even more cozy.
By 9:09 we had the trailer ready to roll for the trip home. Unfortunately, we did not find the bike tire laying beside the road, despite my efforts to spot it.
Another camping weekend in the books. Until next time.