"Want to go camping? They've got a spot open."
Wednesday night, Ron surprised me with his question. Unlike past years, we had no plans for Labor Day weekend. Machicomoco State Park kept coming up in conversation as a possibility, when they had a spot available, we couldn't pass up the opportunity.
"Sure!"
Arriving just past three on Friday, I caught Ron on the interstate with the trailer. Because of the electric bikes, we don't have confidence in the bike rack on the Crusader, so I made the thirty-two minute drive separately with the pups.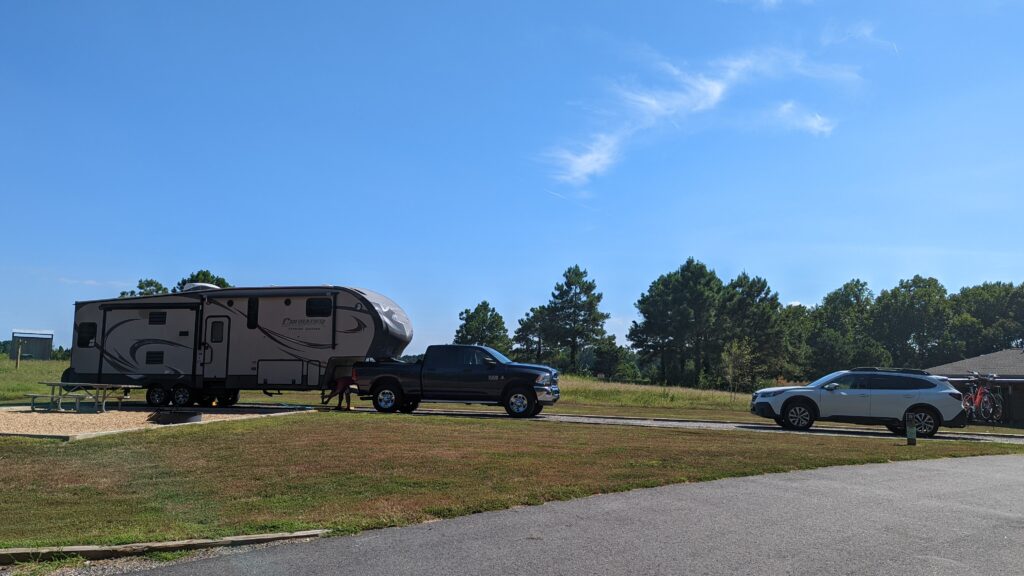 After setting up and enjoying a High Lite, we took an exploratory bike ride, discovering the waterfront and the old Timberneck Farmhouse built by the previous owners.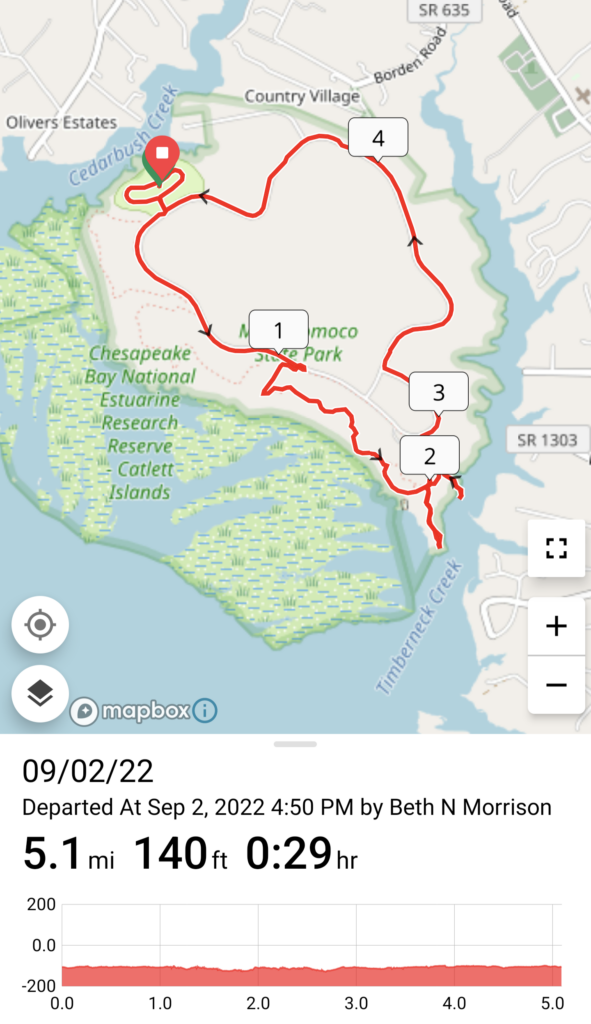 Early to bed, late to rise. Watching Serena play her final match on Arthur Ashe against AjlaTomljanović kept me awake, but Ron's snoring started quickly.
"Pressure is a privilege," Billy Jean King.
Tljomljanovic touched the plaque hung with the quote at the entrance of the stadium court as she walked out to face the GOAT. Her poise and stature thoughout the grueling three hour battle gained a new fan in me.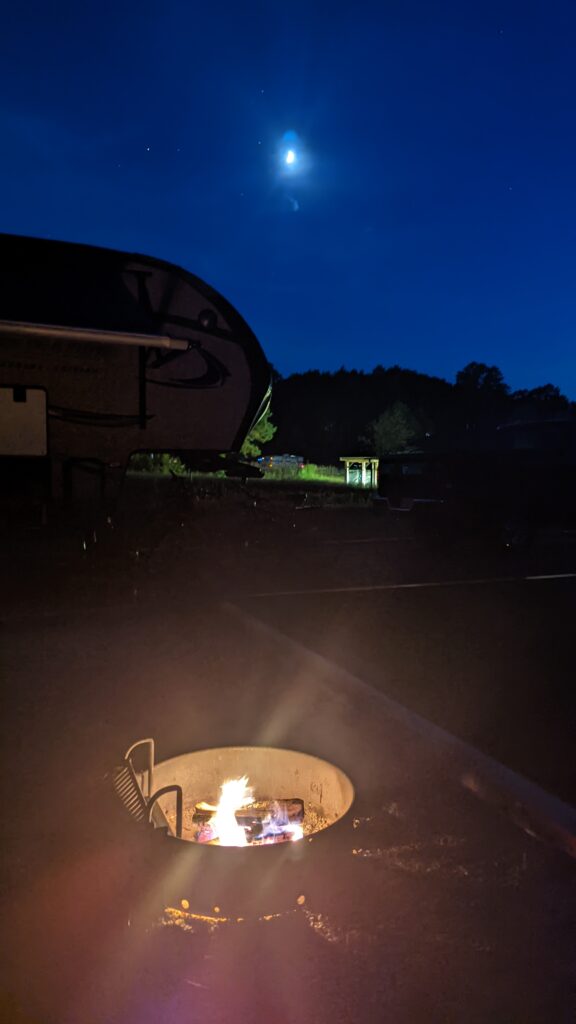 Sleeping until almost nine Saturday morning, we enjoyed a lazy start to the day. Ron cooked scrambled eggs to perfection, paired with Jimmy Dean's frozen turkey sausage, rubbery, but tasty.
"Want to go golf?"
Ron rarely says no to golf. Pete Shepherd introduced us to the "Gloucester Cow Patch," also known as the Gloucester Golf Course. We played it last in 2012.
"I've got to go get cash." Ron said, coming out of the pro shop minutes after entering.
A cash only establishment, I set up the walking carts and clubs while Ron made a quick trip to the ATM. Kevin Costner's Tin Cup comes to mind when playing the country course. Wide fairways, high grass and challenging greens make the course a wonderful place to practice our game.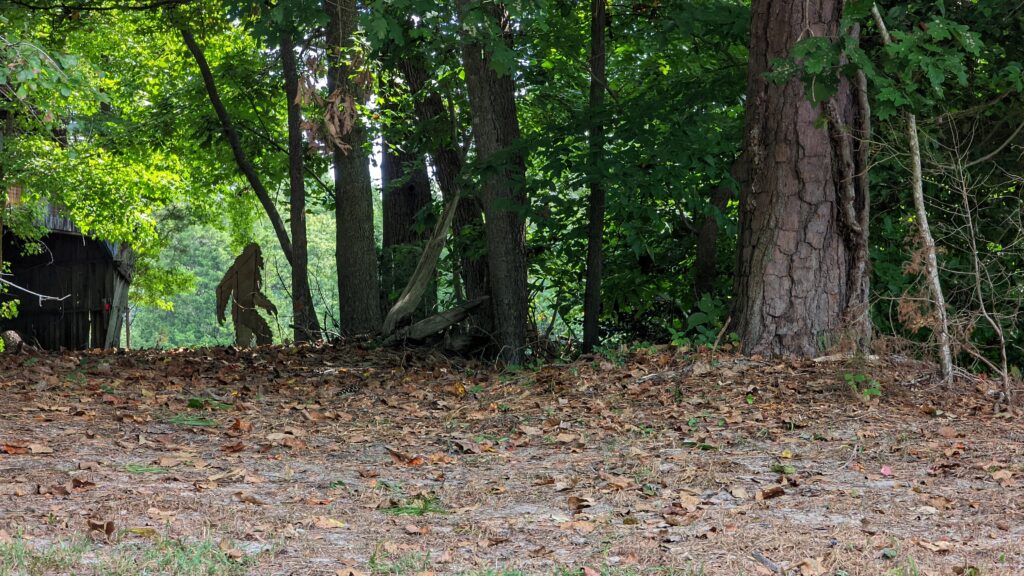 "FREE 4 ALL
FREE MUSIC & BIBLES
PRAYER 4 YOU
JESUS SAVES"
Passing the worn church on the way home with the white sign sporting black, block letters, Jesus spelled in red, caught my attention. God bless this man, spending his Saturday, on a back road, sun blazing, praising God and helping others.
Of course, we all shared an awkward moment when Ron pulled into the driveway, trying to please me.
"I don't know what to do."
The man stopped playing, put the pick in his mouth and started to lean forward, reaching for something.
"Neither do I."
Frozen in my seat, Ron throws the car in reverse and starts to back out.
"What are you doing?"
"Gettin' outta here." And we did as the man watched us from his bent position, then began to slowly lean back and resume his song.
Life to the fullest comes with embarrassing, awkward moments!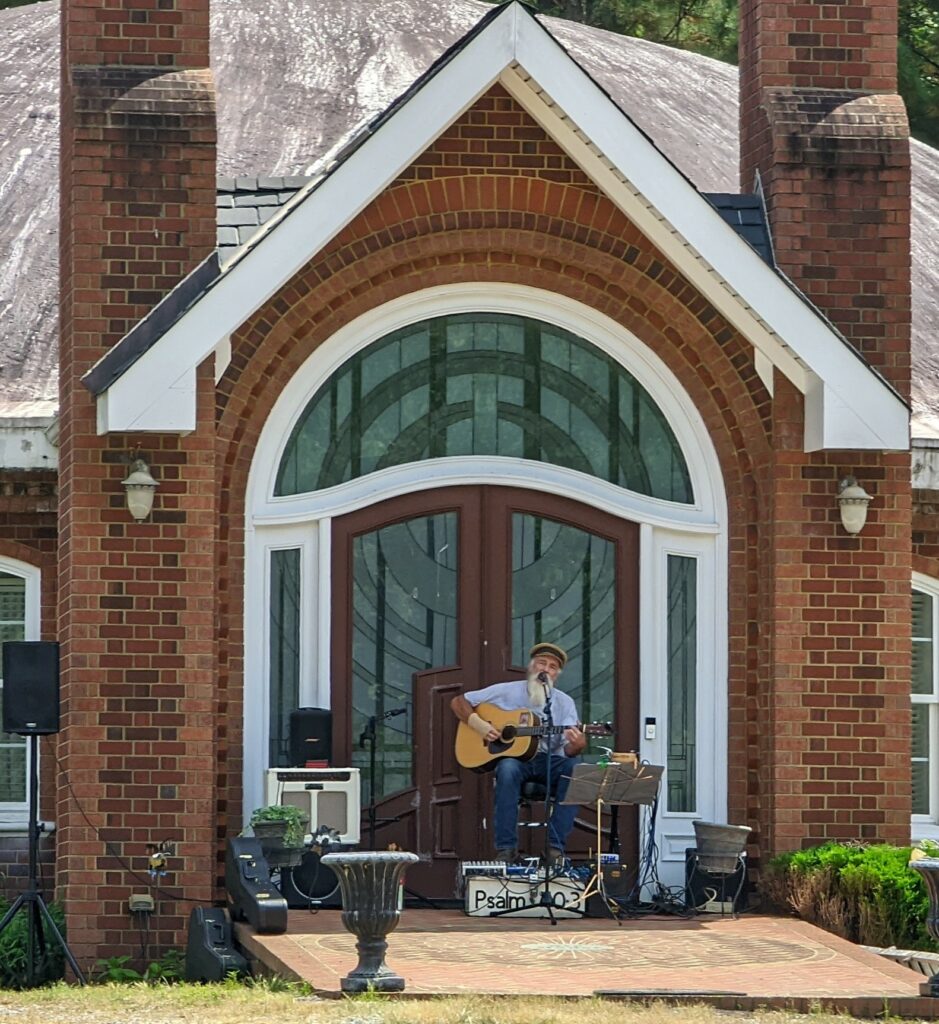 Ron grilled hot dogs on the grill for lunch, using whole wheat buns to accommodate my efforts to eliminate "white" foods from my diet: white bread, potatoes and rice. Instead, whole grains and vegetables to help me live my new motto, "Healthy and Happy."
Growing older makes me appreciate my health more than ever. Wanting to spend decades more together, we have to work harder at staying healthier. After pondering the dilemma, I thought how we always tease each other. "Fat and Happy," that's us.
Realizing we needed to change our mantra, I landed on, "Healthy and Happy."
Why not?
Afternoon naps followed while listening to the sounds of the tennis ball thudding back and forth flowing from the T.V.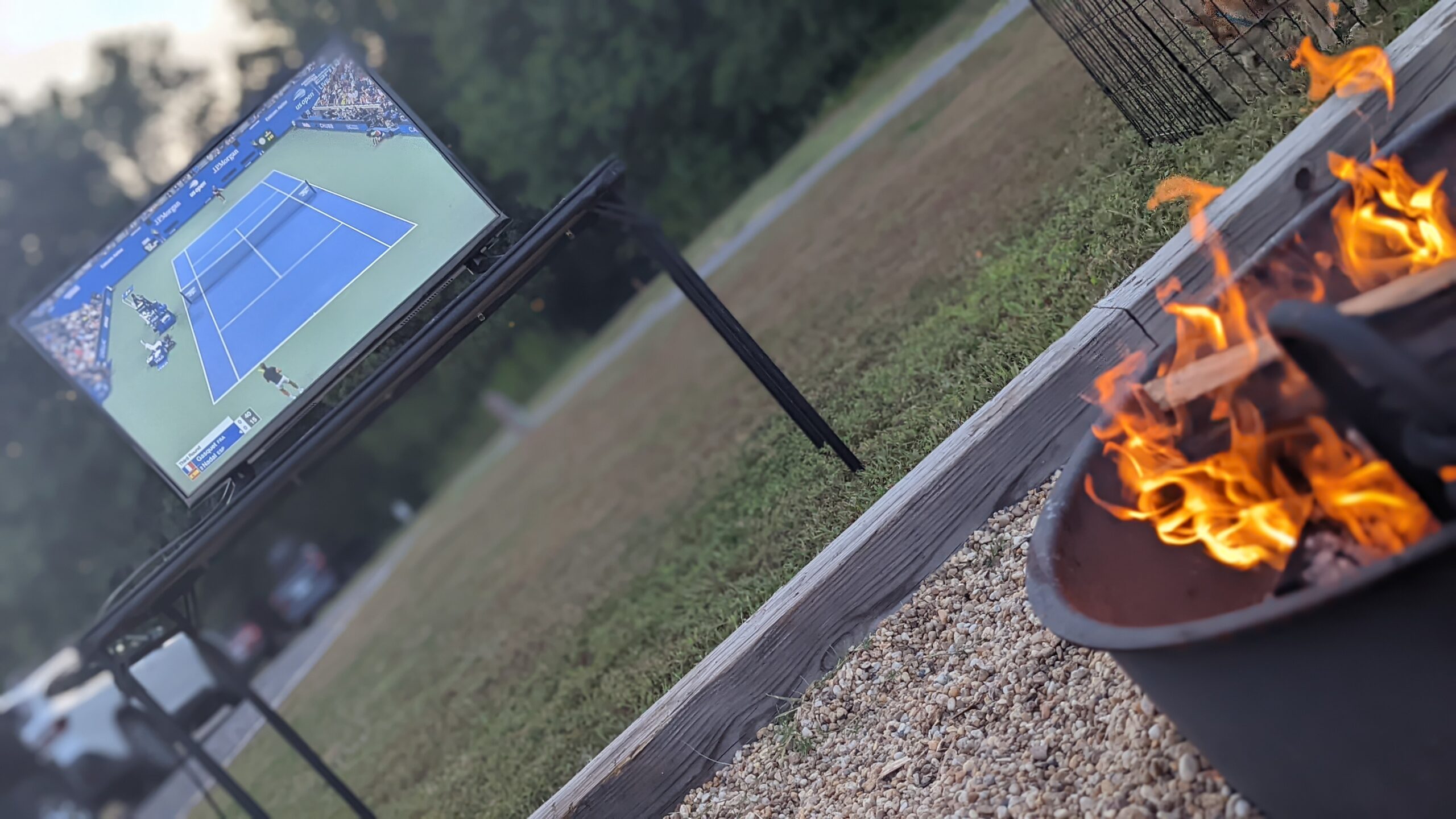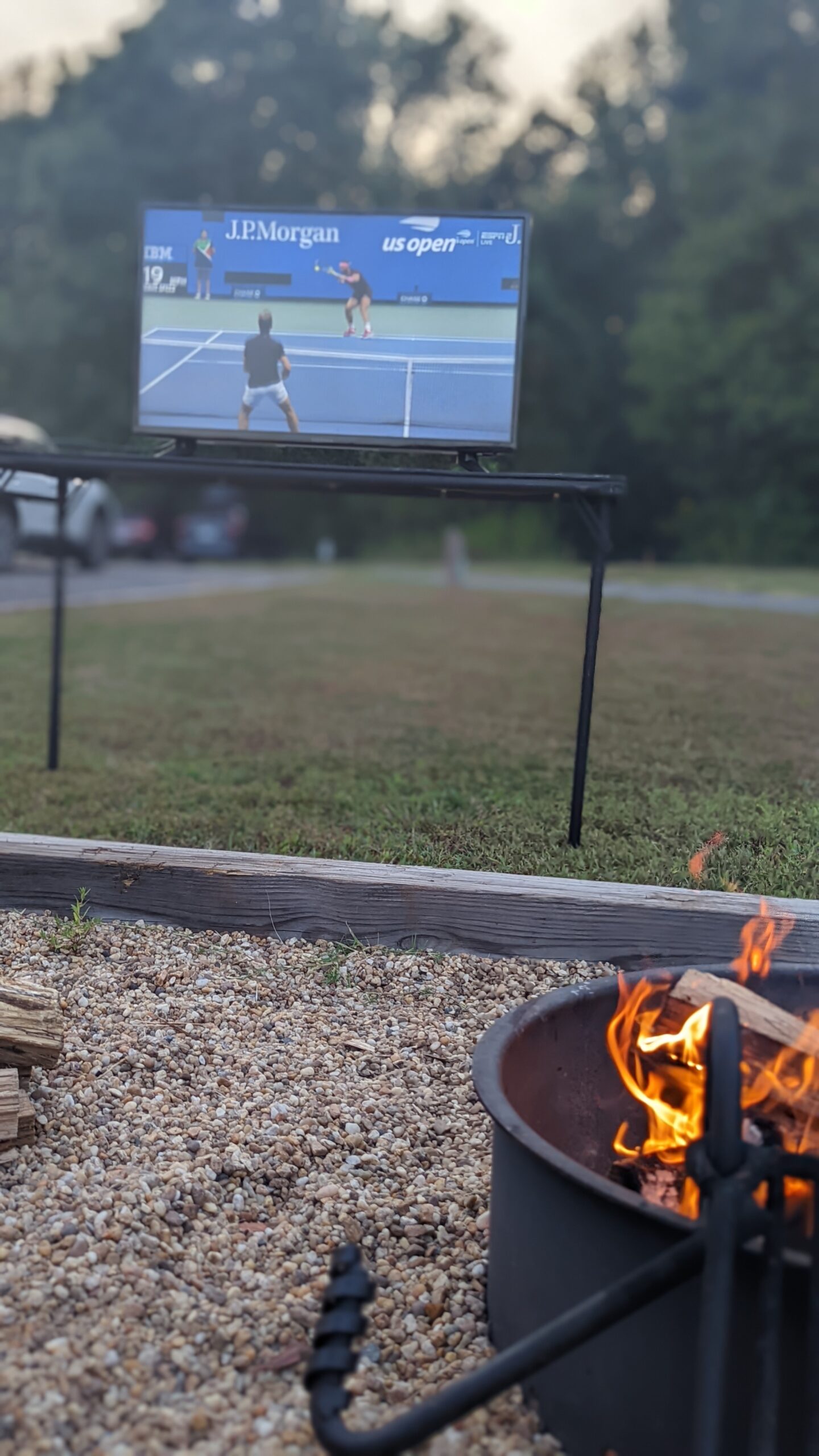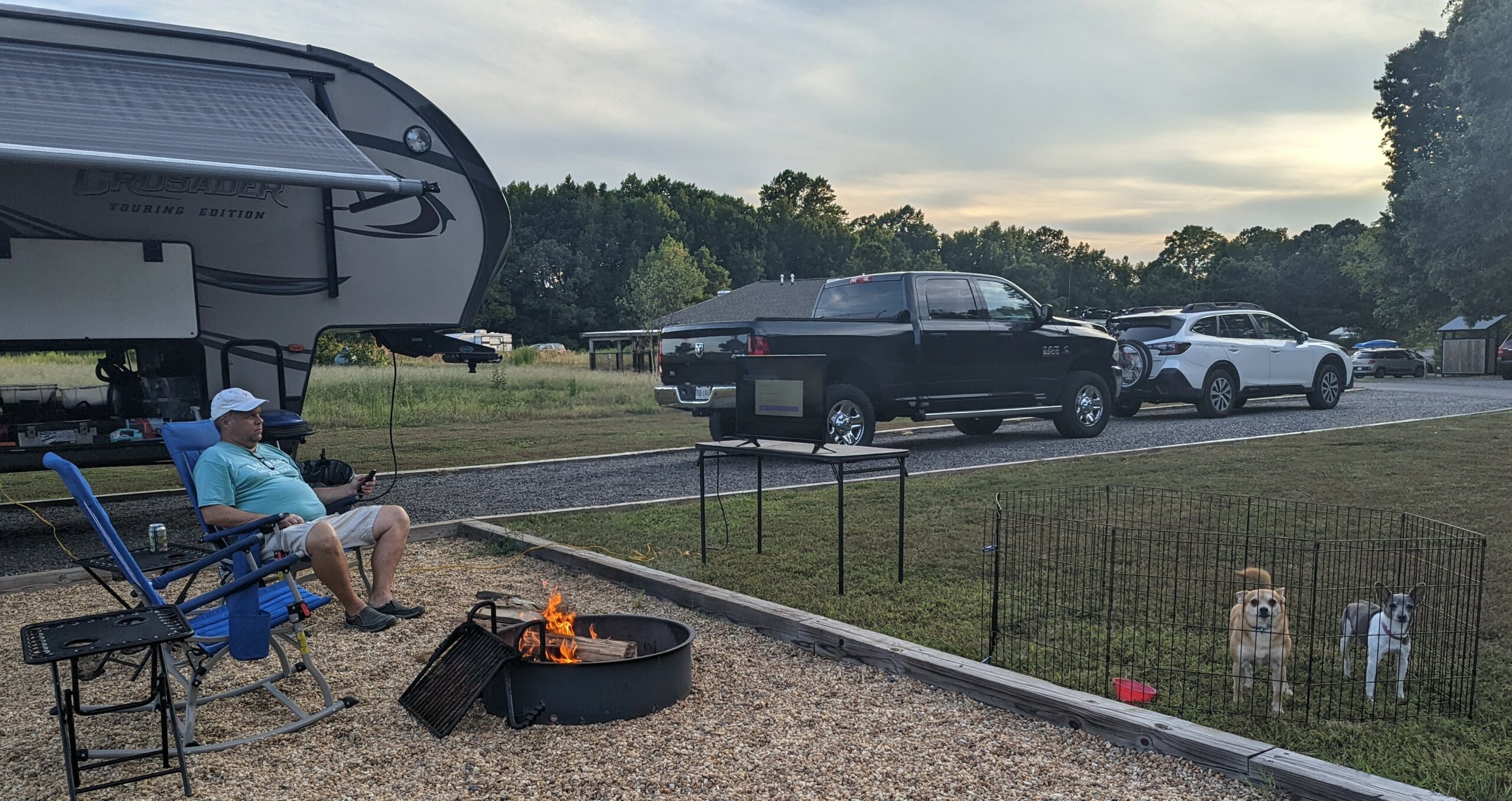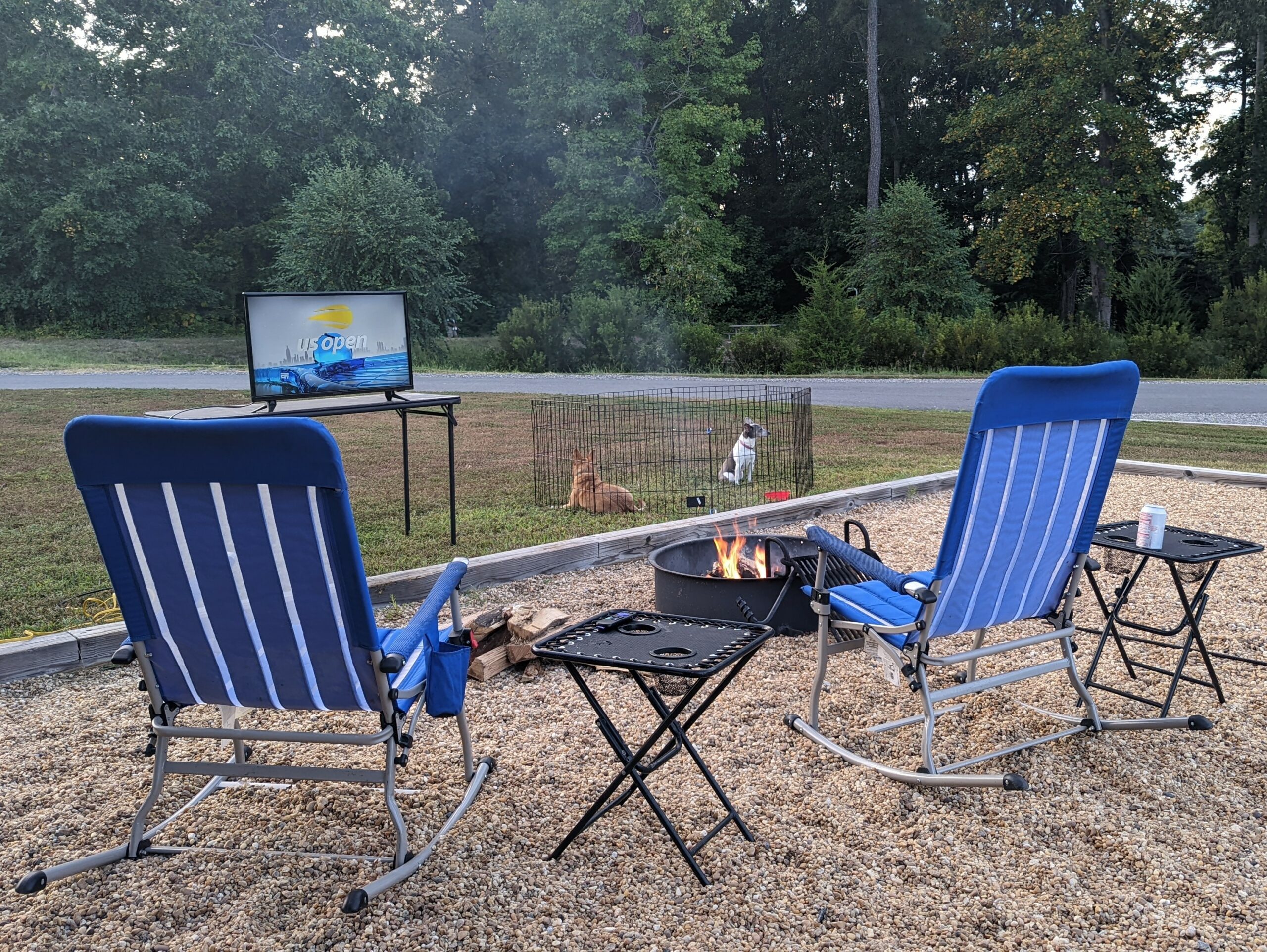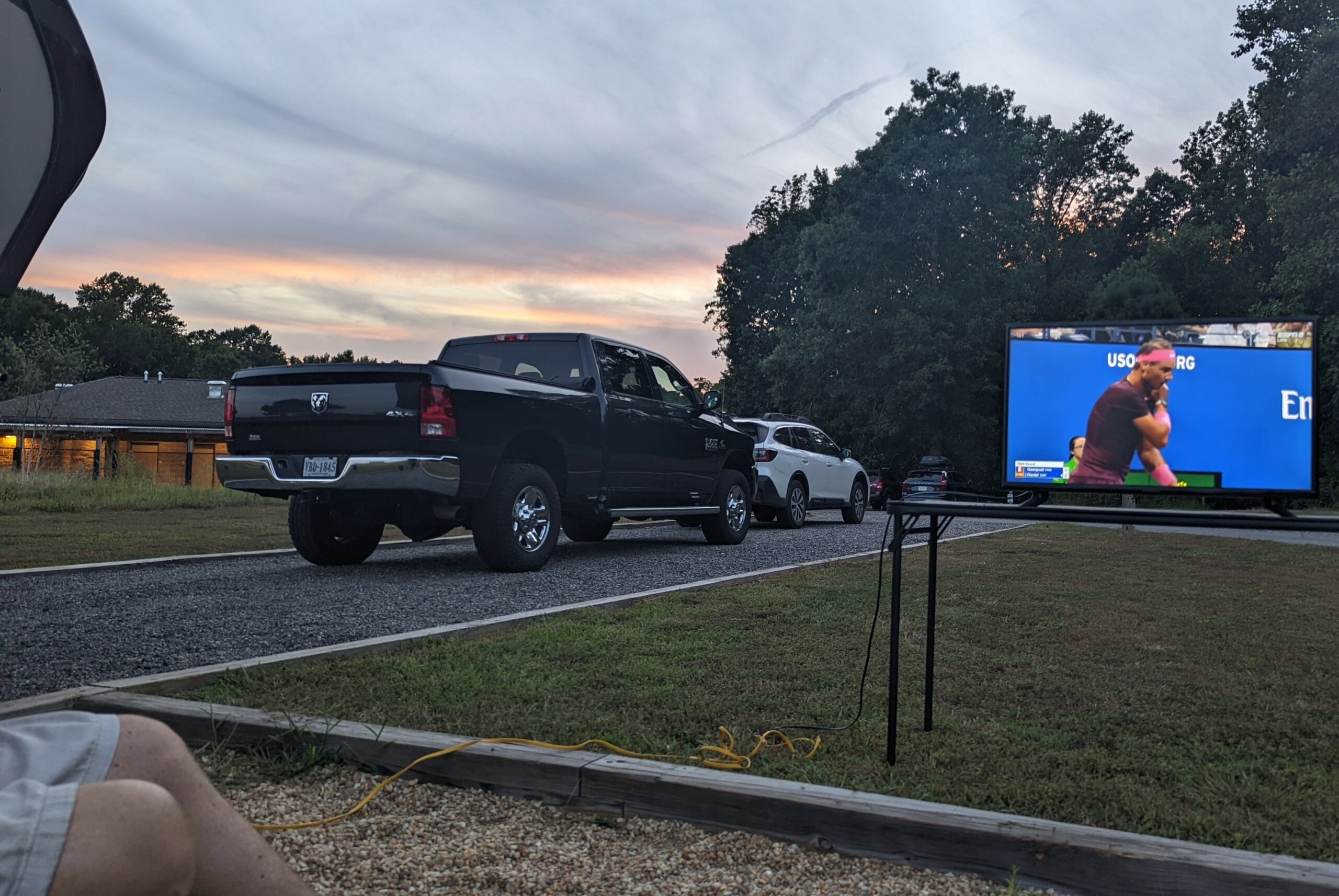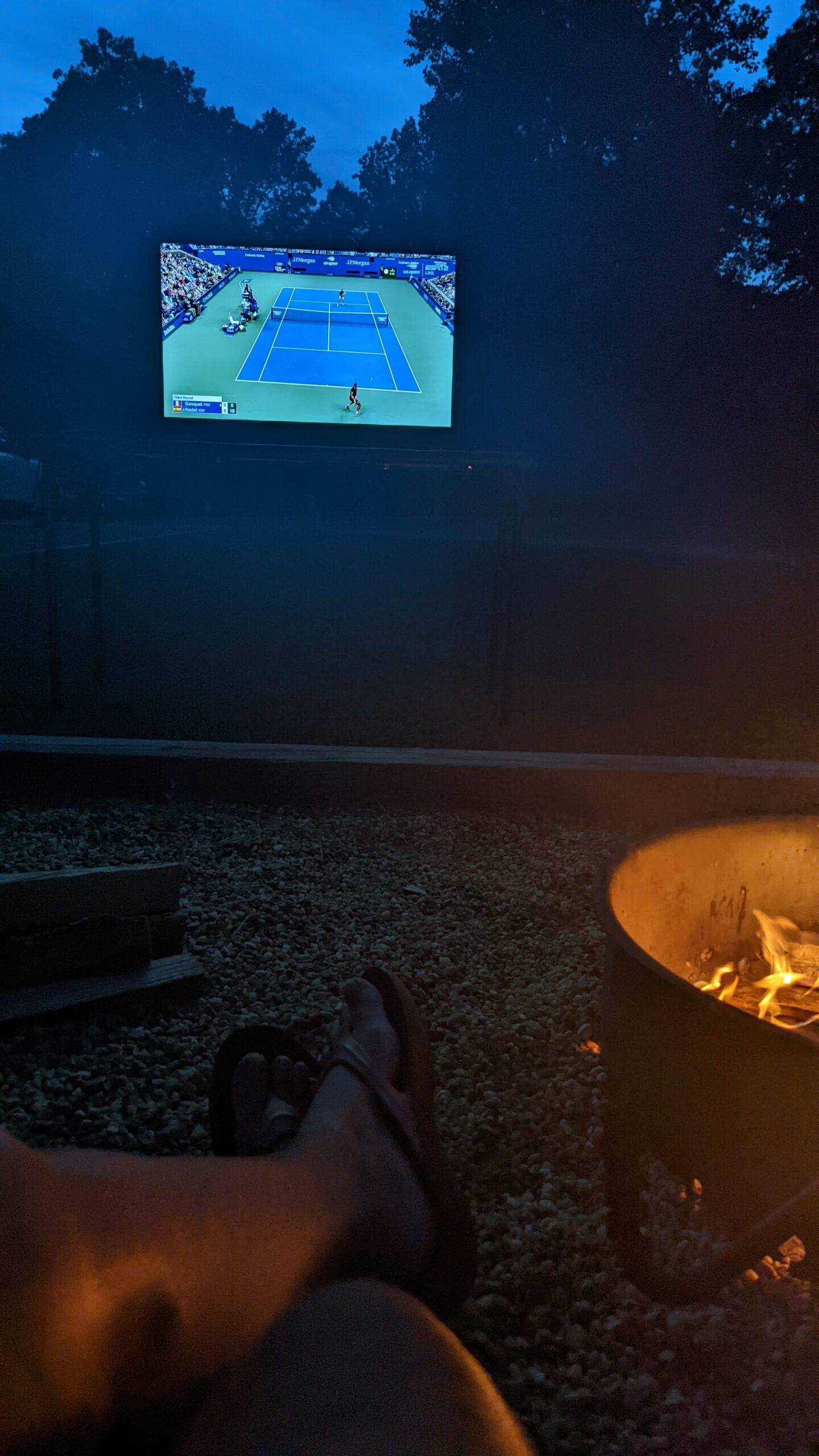 "I'll set up the table, you get the T.V."
"Use the yellow cord. I think it's long enough."
Digging out the extension cord from the boot of the trailer, Ron went to get the T.V. What better way to watch Rafa take on his long time friend Richard Gasquet. Born fifteen days apart, they've battled on the court since the age of twelve, Rafa dominating.
After the match we packed up, pulling out early in the morning so we can make the 8:00 church service. Our unexpected trip coincides with my volunteer responsibilities with the 1st-3rd graders at 9:30. Home we must go, no sleeping in tomorrow.
Crackling fire, potent smelling smoke wafting before the T.V., crickets chirping, every now and then a cheer from the crowd interrupting the night's symphony of noise, our outdoor viewing of the U.S. Open close to perfection.