"You wanted to leave at 7:00; it's 7:00."
"I always feel good when we actually leave for a trip. Something always tries to stop us," I said as Ron put the Subaru in gear, and we began the 511-mile journey to Upstate New York to celebrate our tenth wedding anniversary. Ten days in honor of ten years together as man and wife.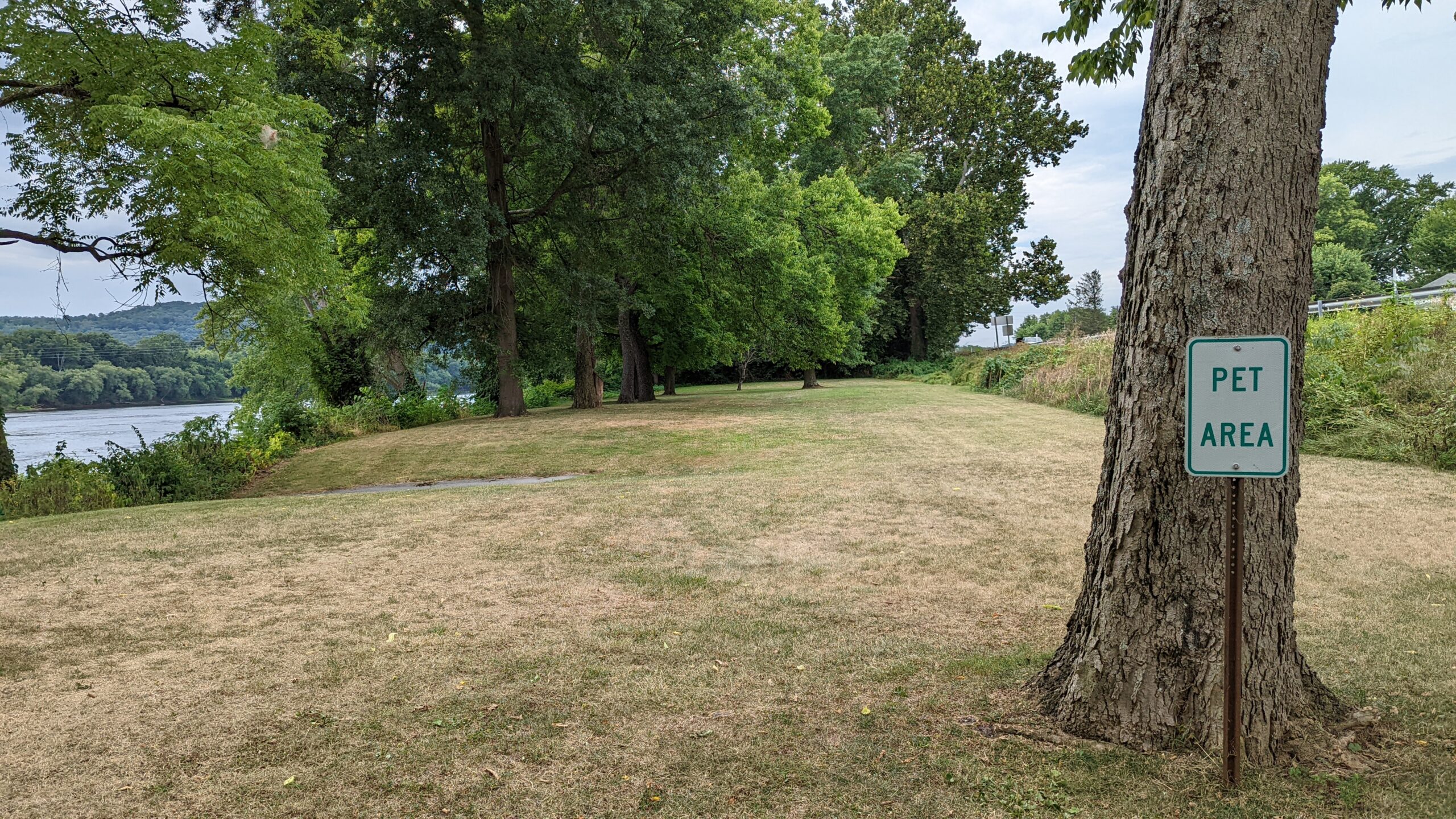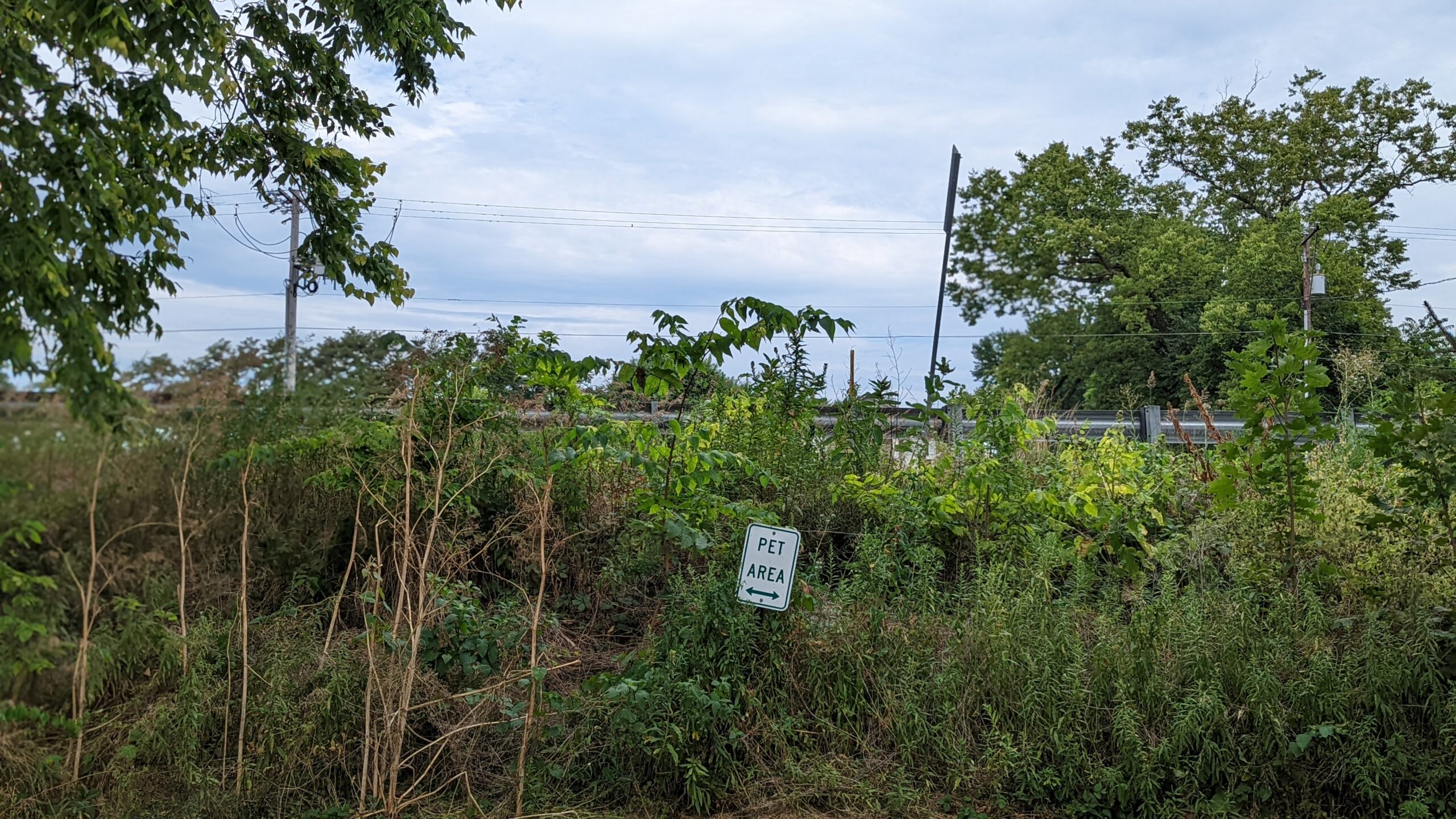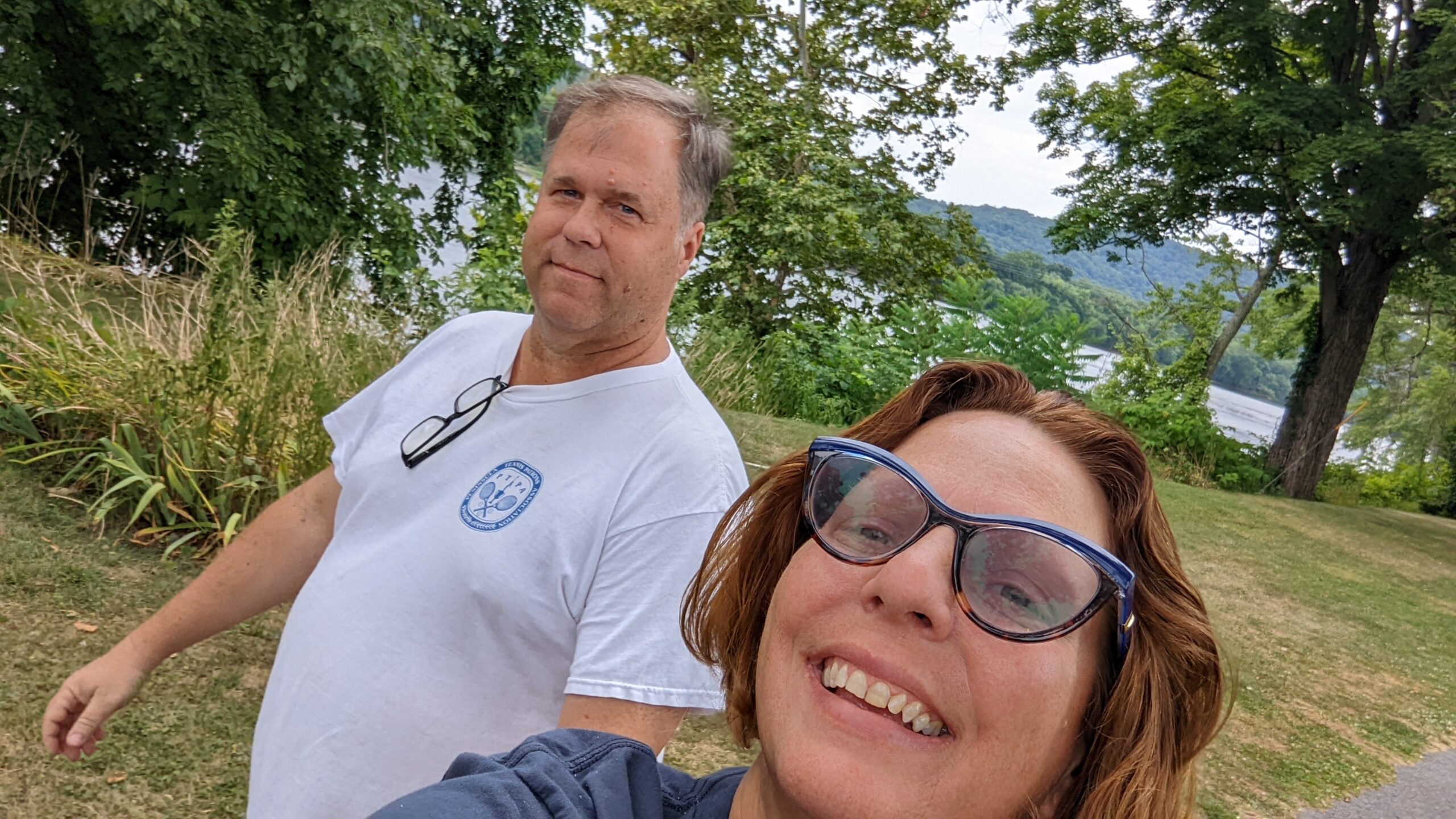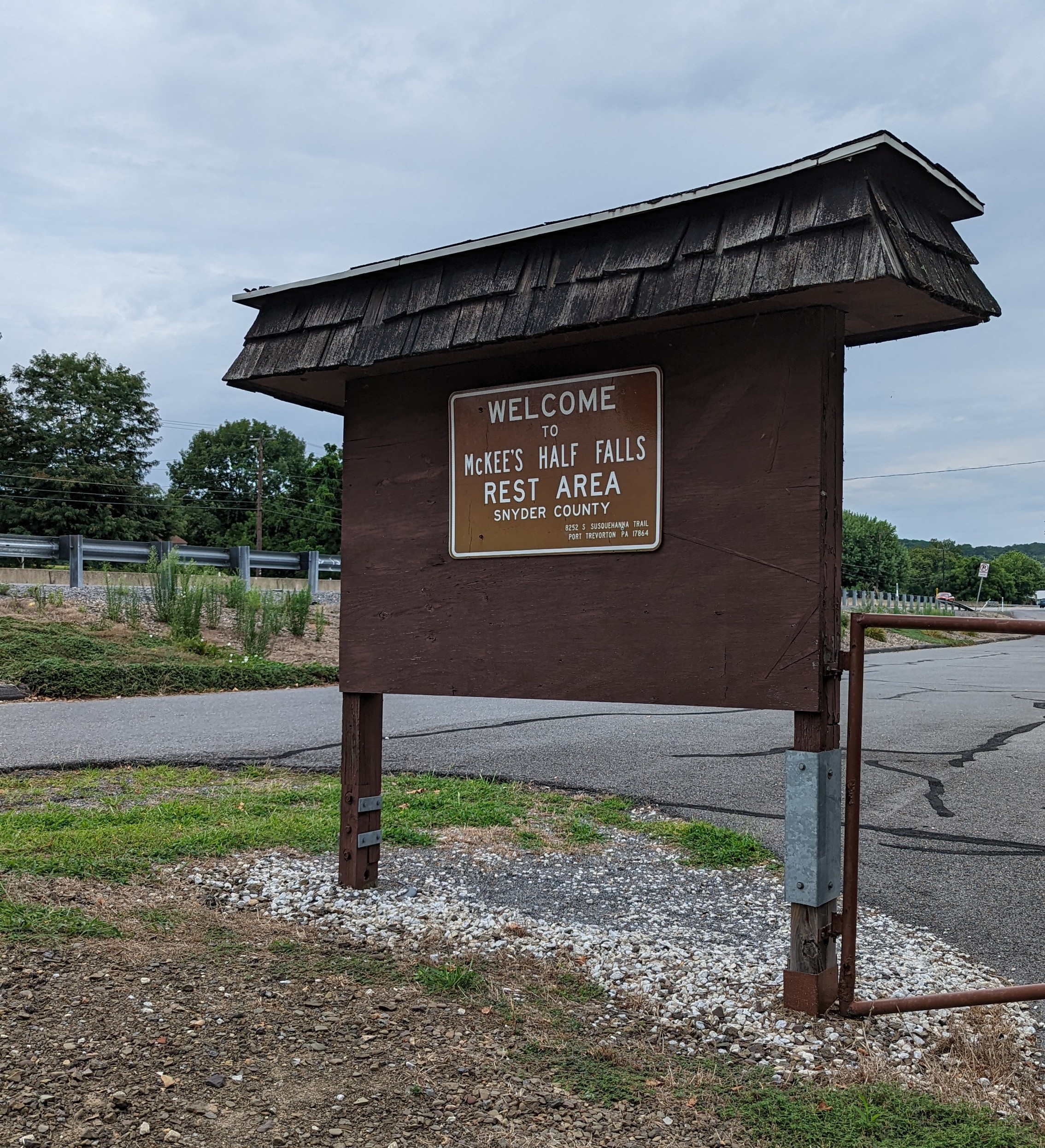 "Take a picture of that," Ron said when we stopped at McKees Half Falls Rest Stop to stretch our legs. Referring to the Pet Area sign, Ron found it funny. When he first saw it, he thought the sign referred to the tree, not realizing "Pet Area" meant the large field behind the tree.
Following the Susquehanna River north, we still have three hours until we reach Naples, NY, our home for the next few days.
"We're in New York, puppies," Ron said at 3:23 p.m. when we crossed the state line.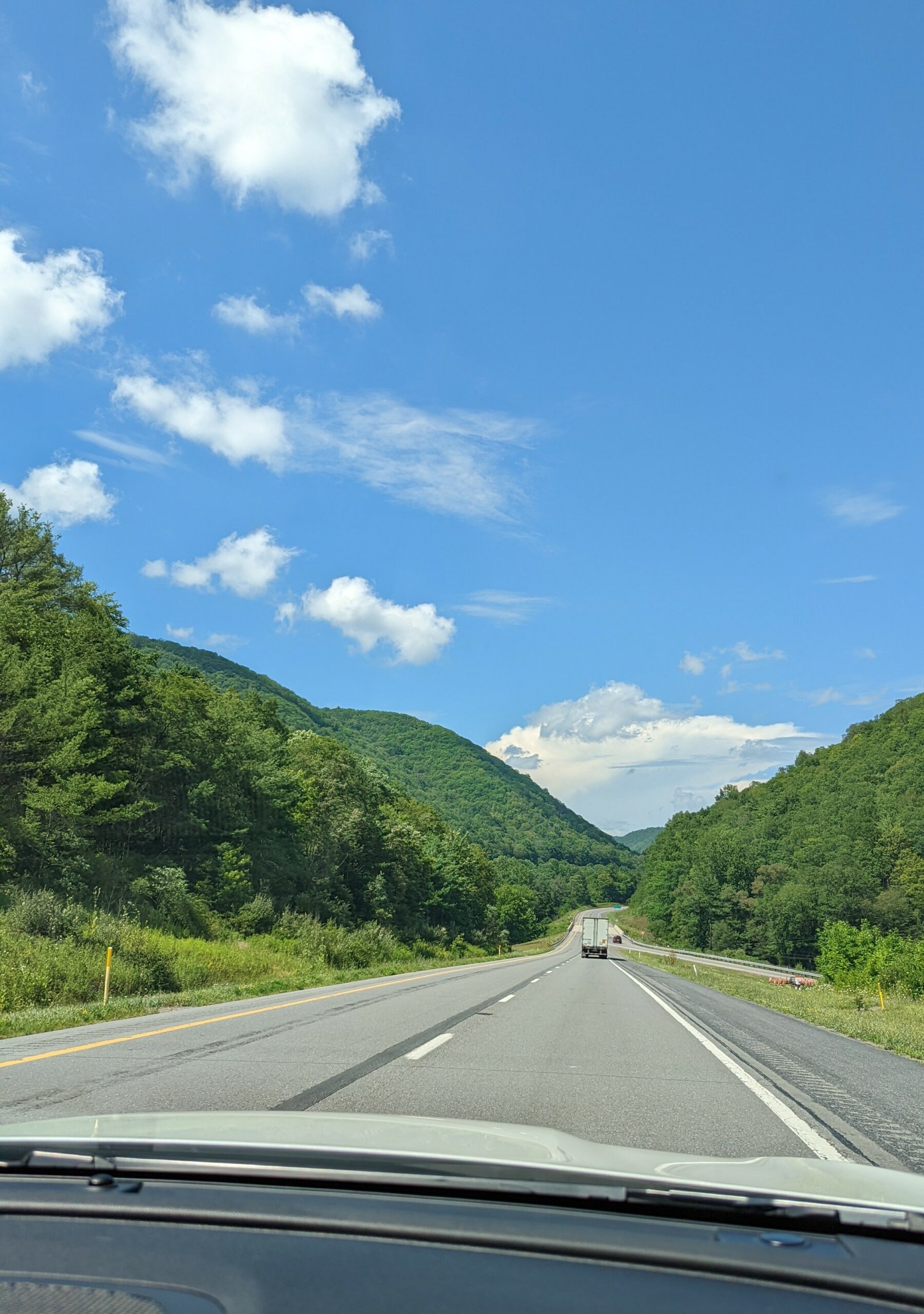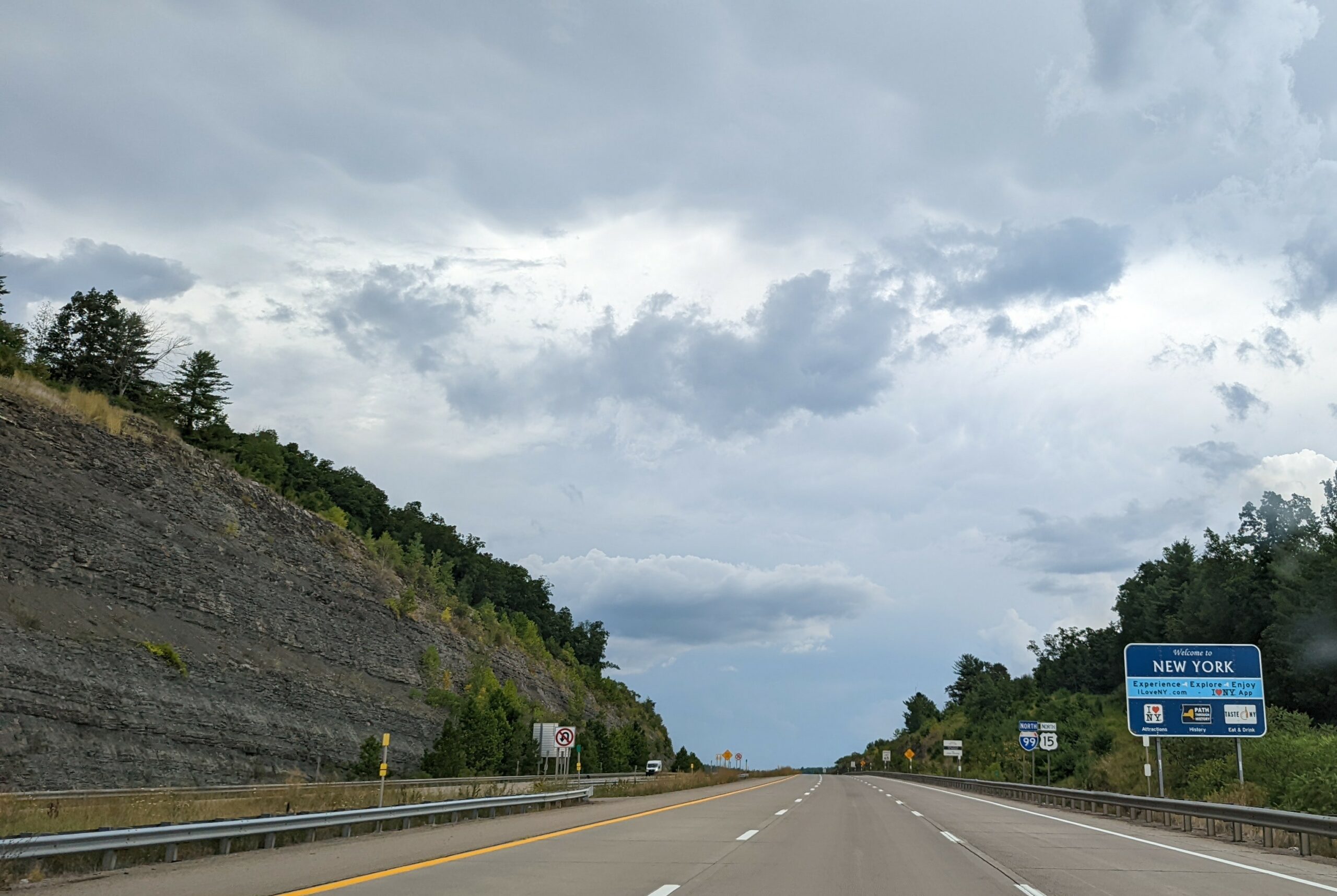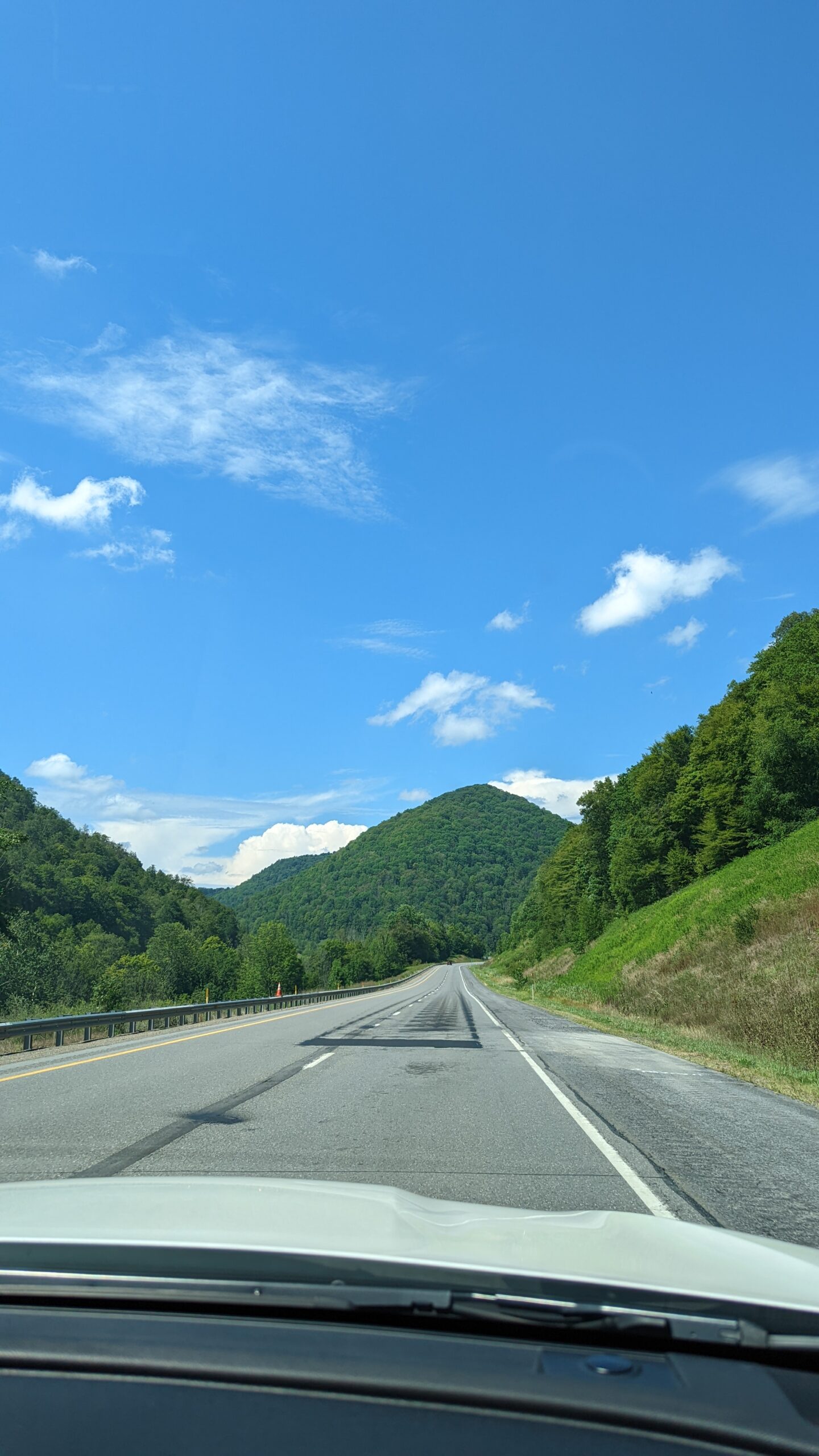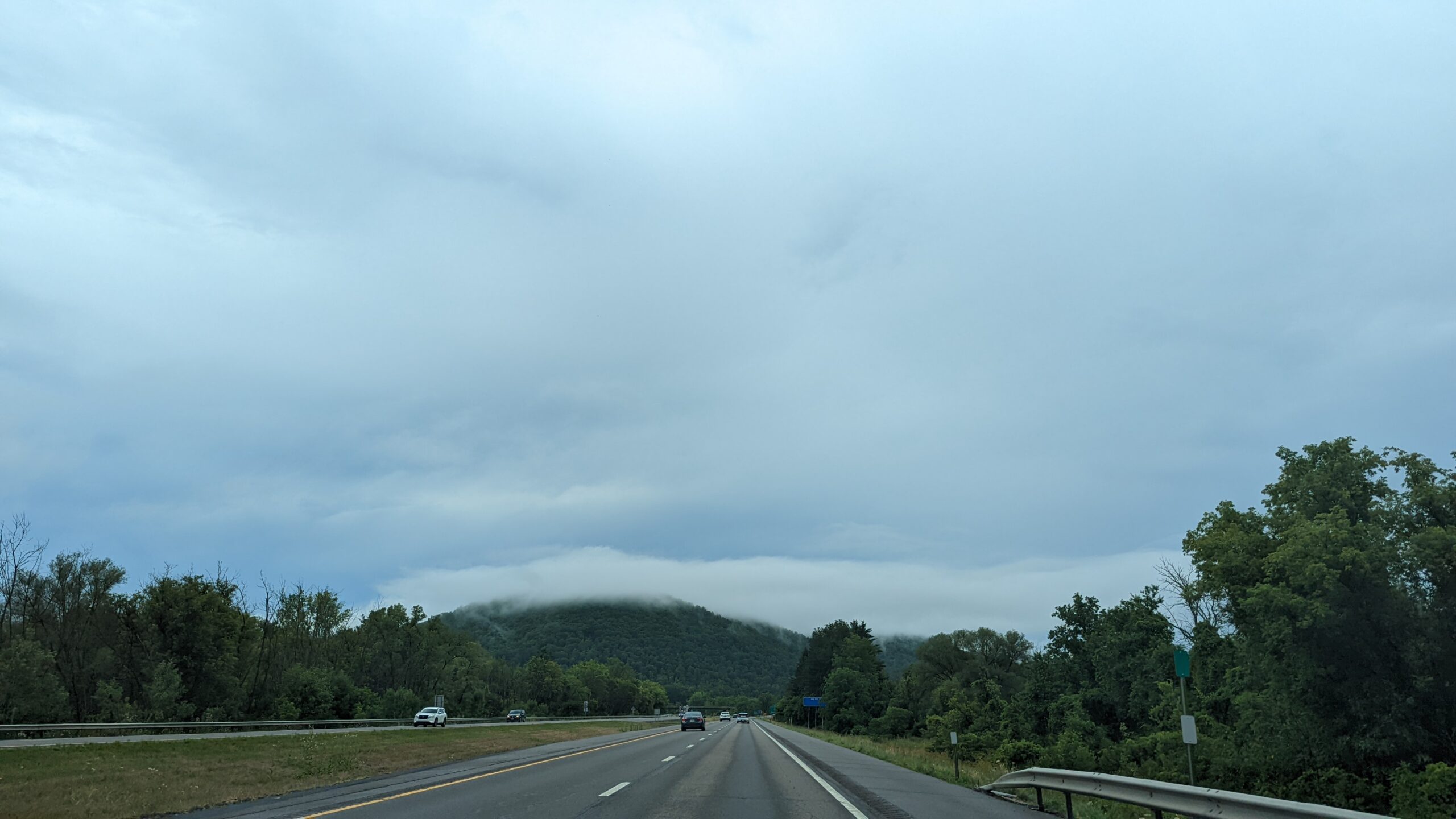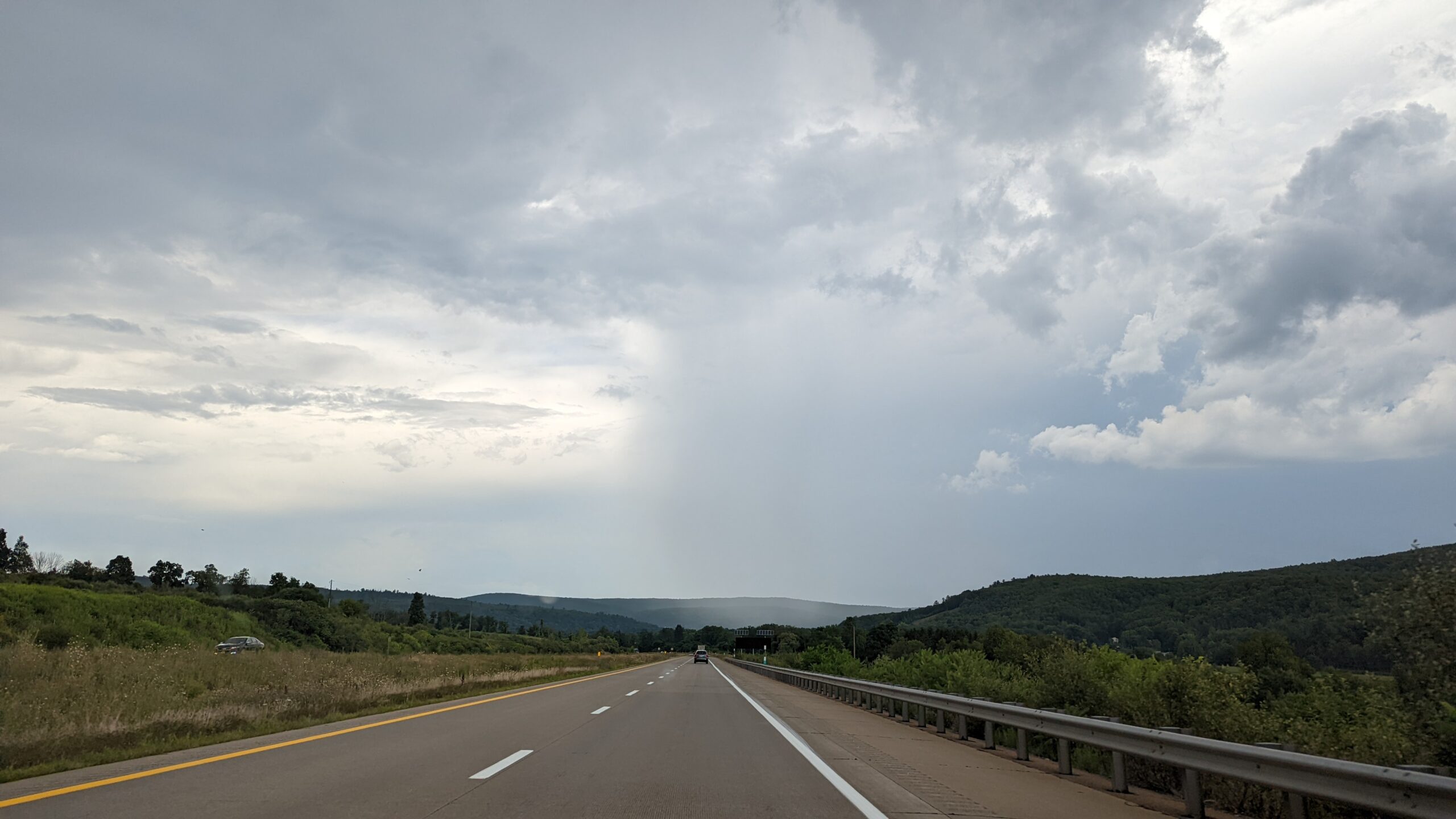 "That's it, I think."
My stomach dropped as I looked at the rundown cabin. What did we get ourselves into in NY?
Overgrown weeds surrounded the porch and rugged stairs down to the mown field. As I walked to the open door, I heard the music floating through the screen and my heart softened. Rustic rocking chairs beside the door, decorated with colorful cushions inviting one to sit, immediately gave me visions of enjoying our morning coffee in them.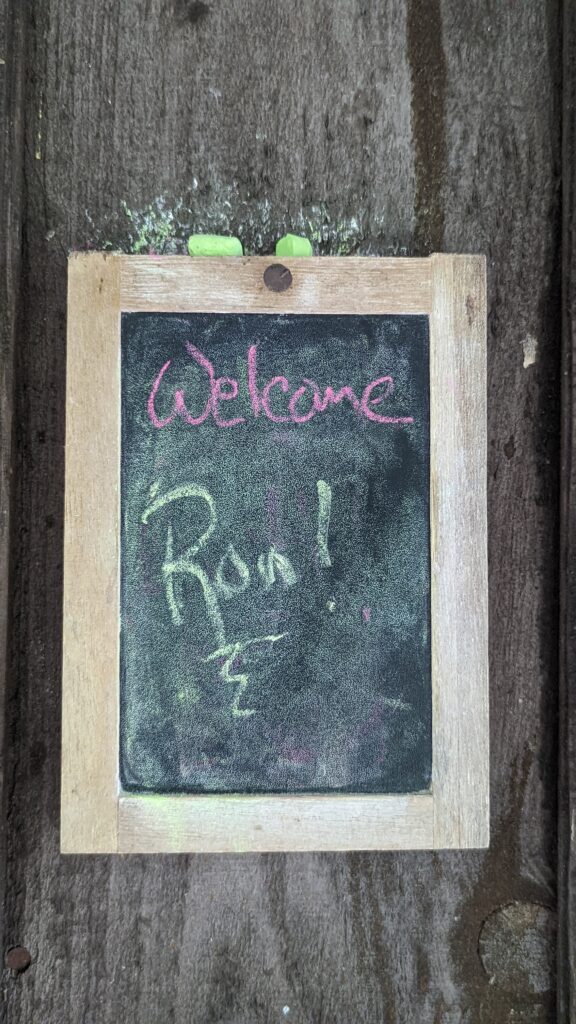 "Welcome Ron," scrolled on the small blackboard greeted us. Inside, the cabin lent itself to romantic getaways; a beaten-up leather couch sat before the TV, old DVD classic movies ready to entertain us. A newly upgraded kitchen, beautiful wood laminate floors, and one bedroom, a/c in the window, with views of the Adirondacks out the glass panes, lovers paradise.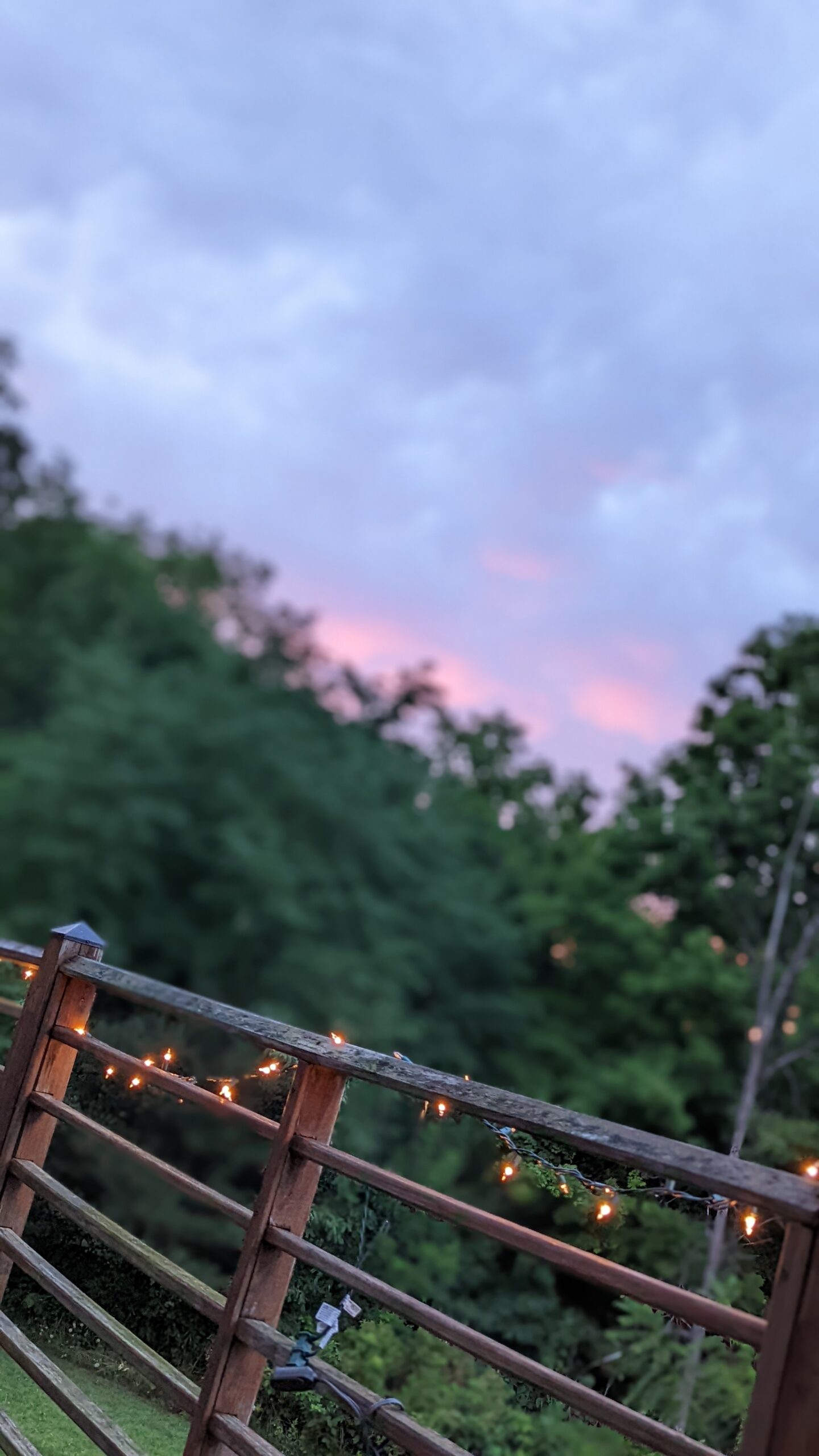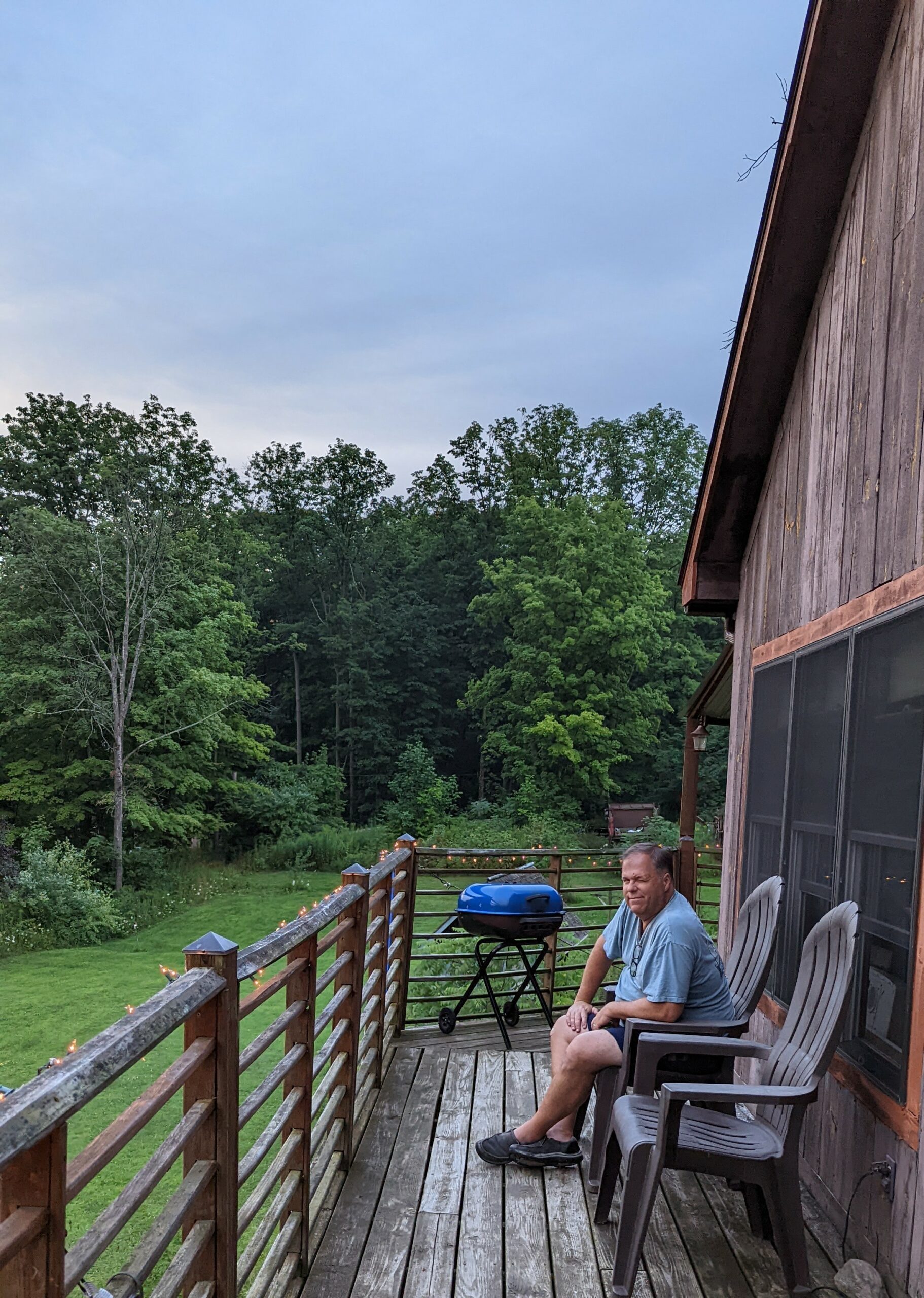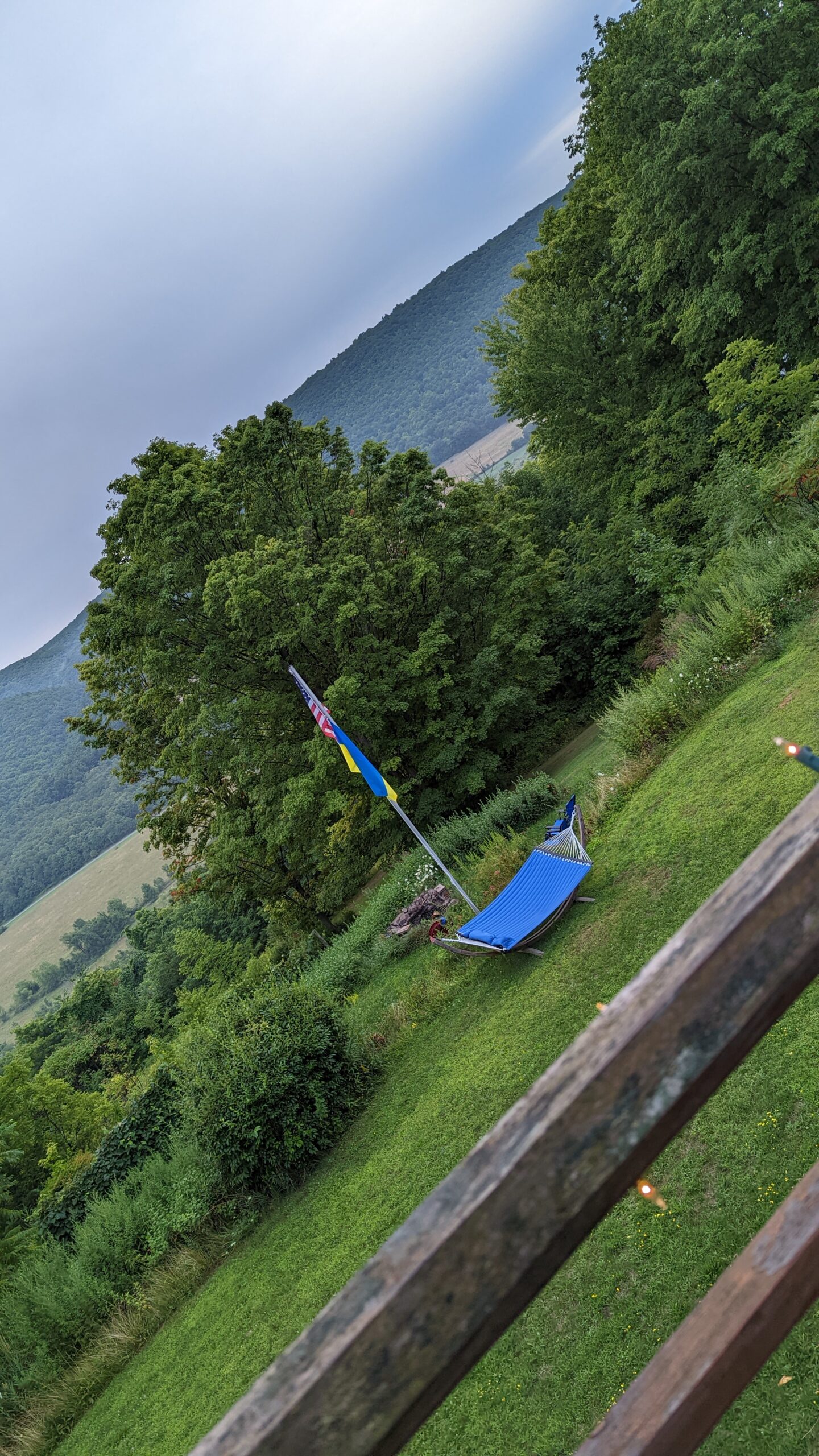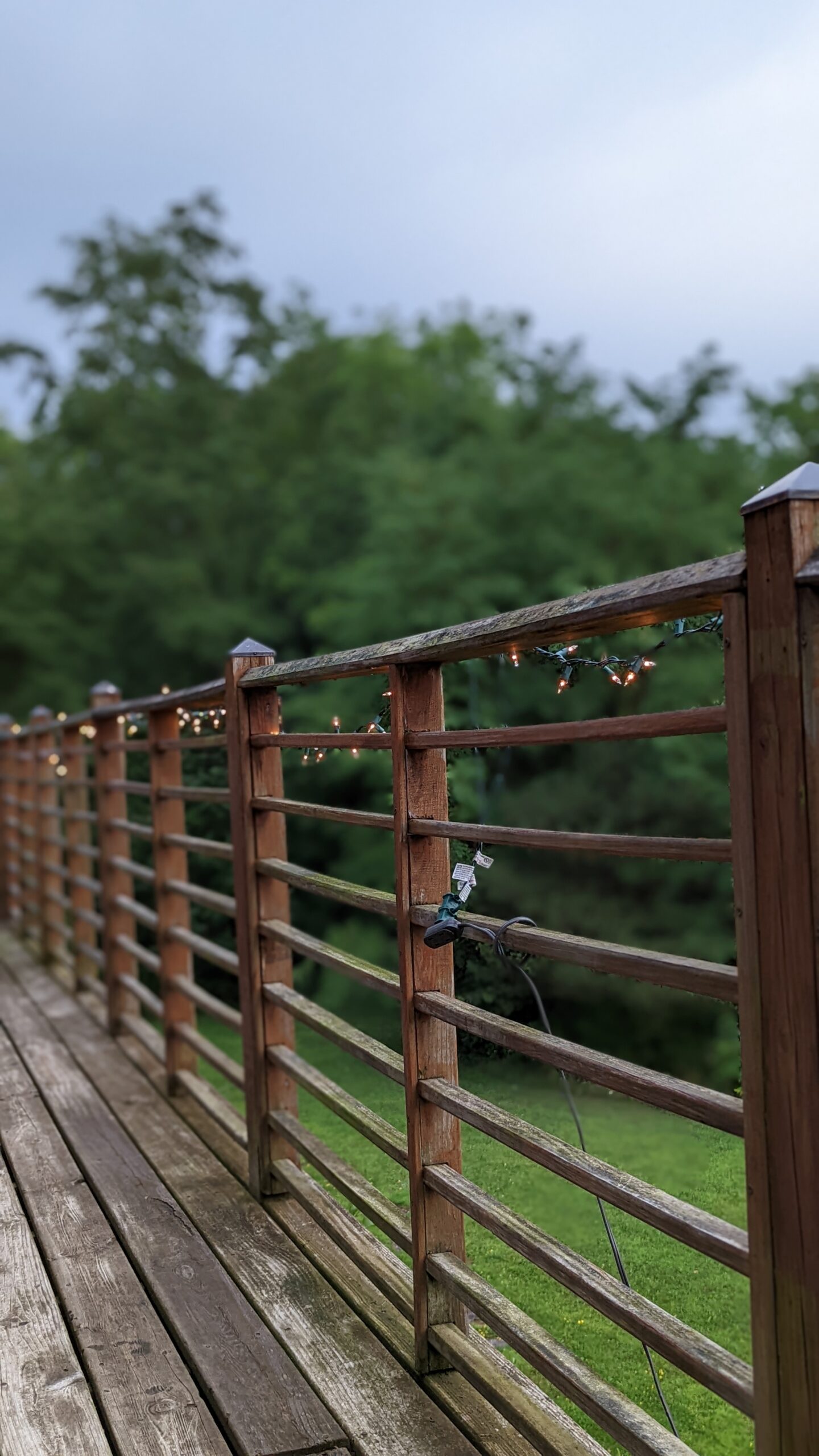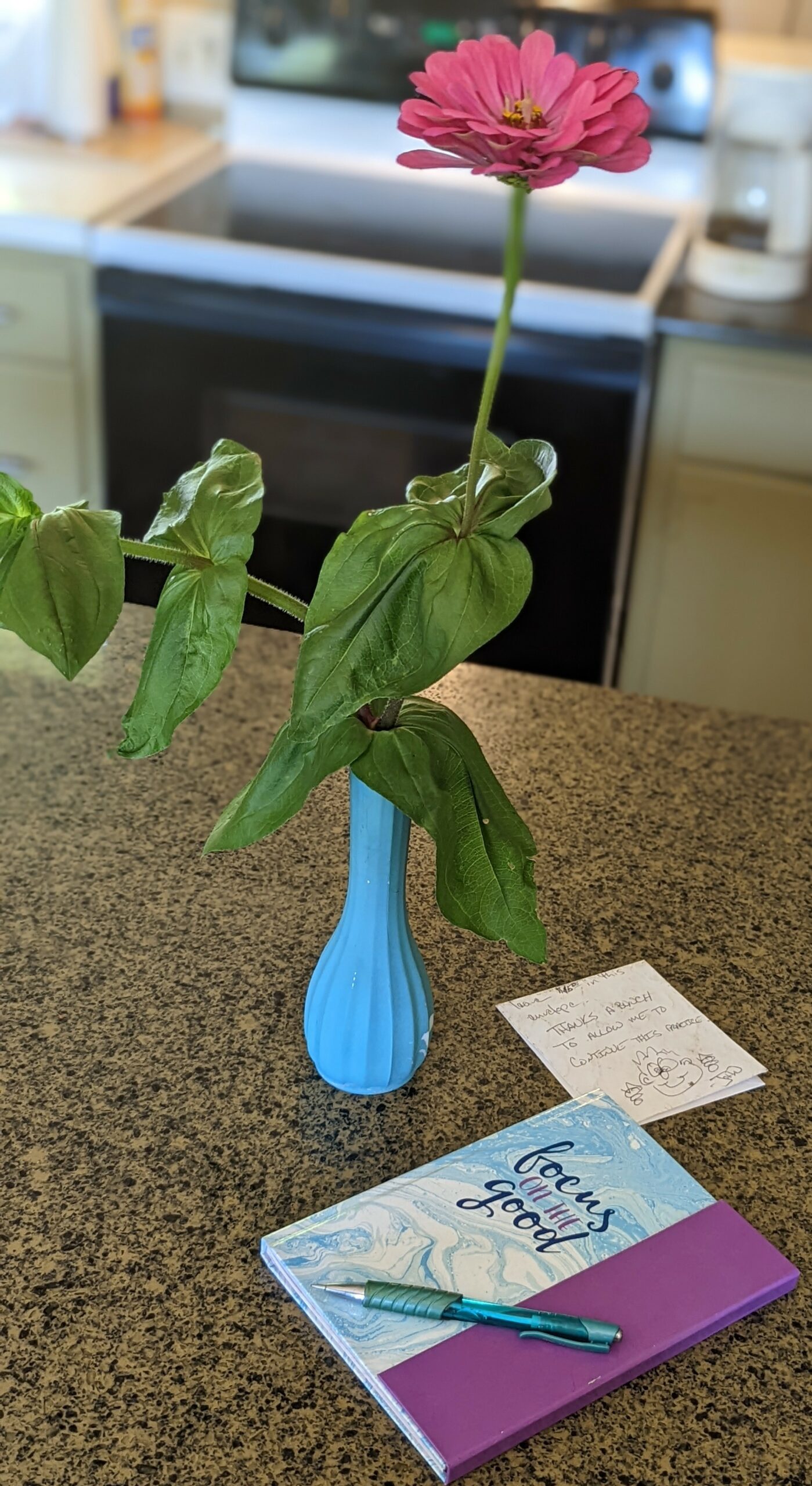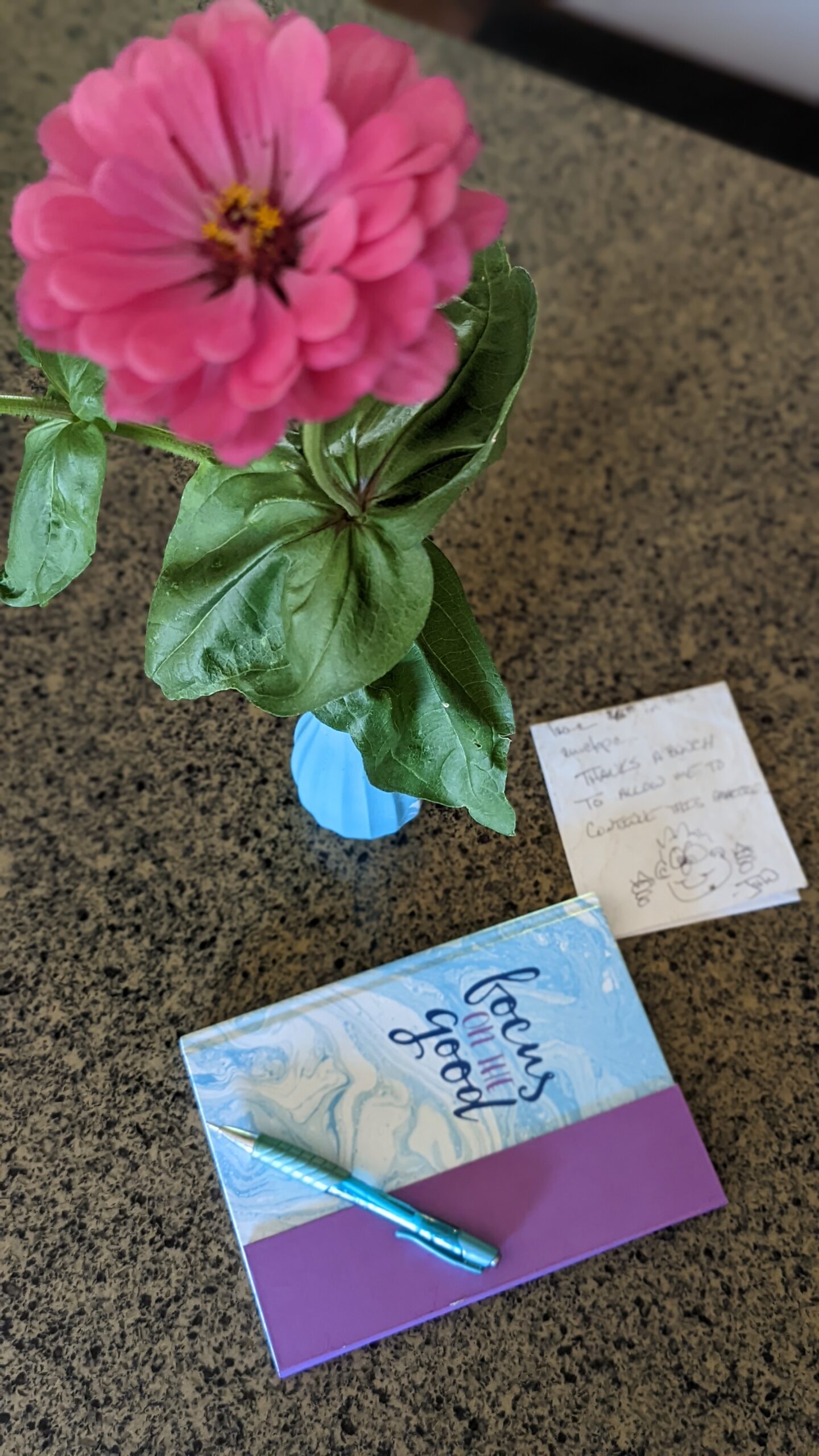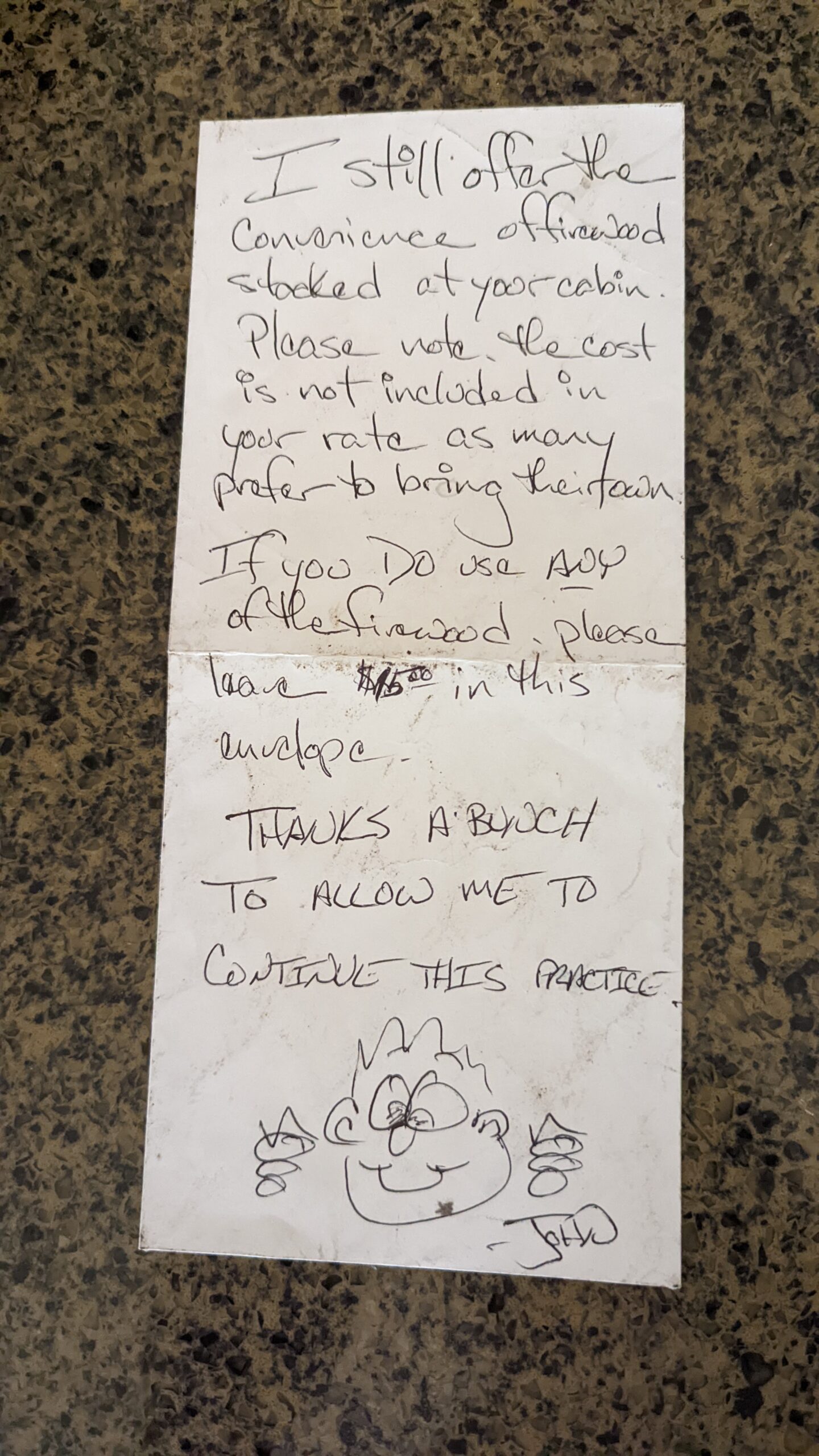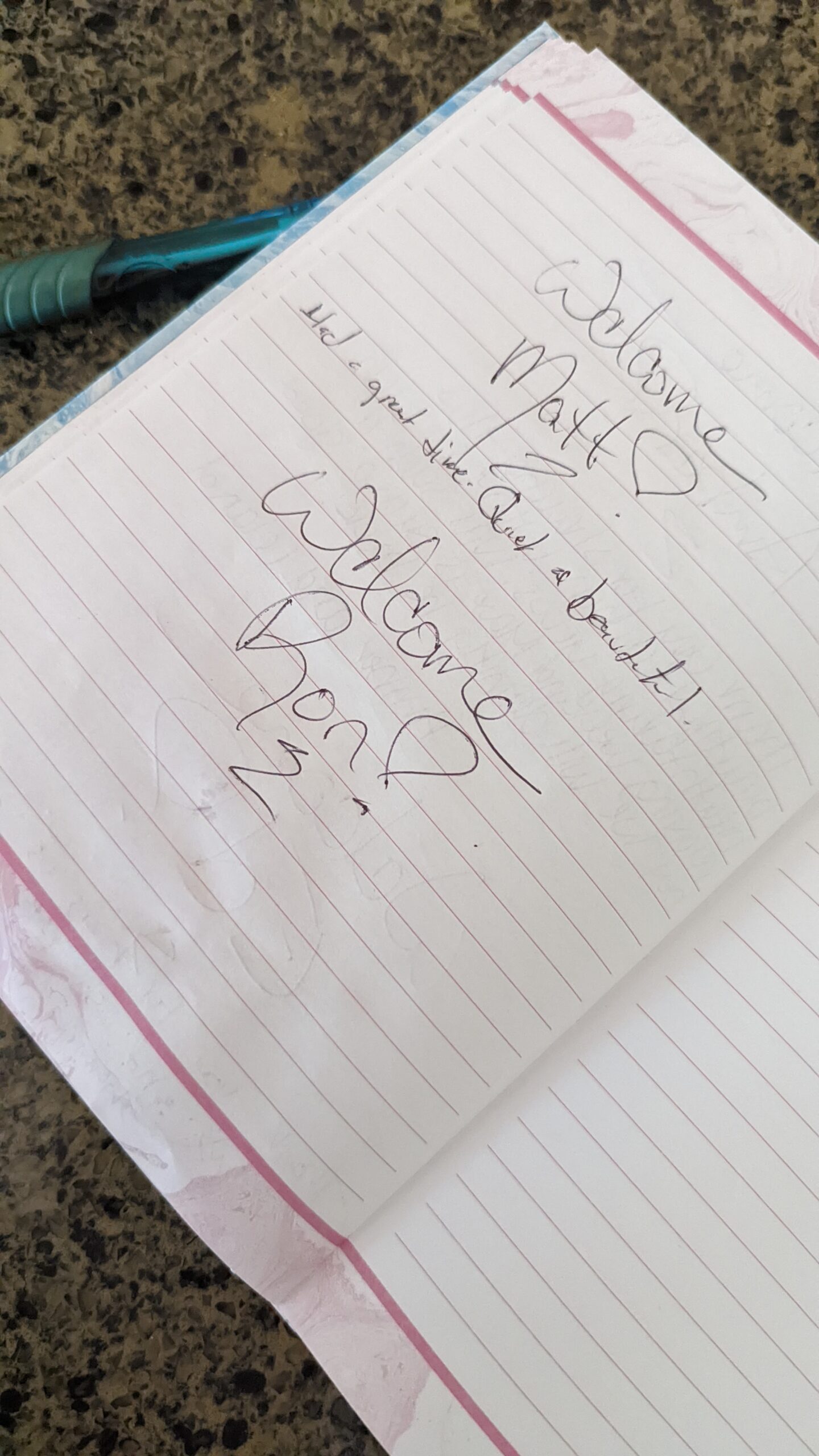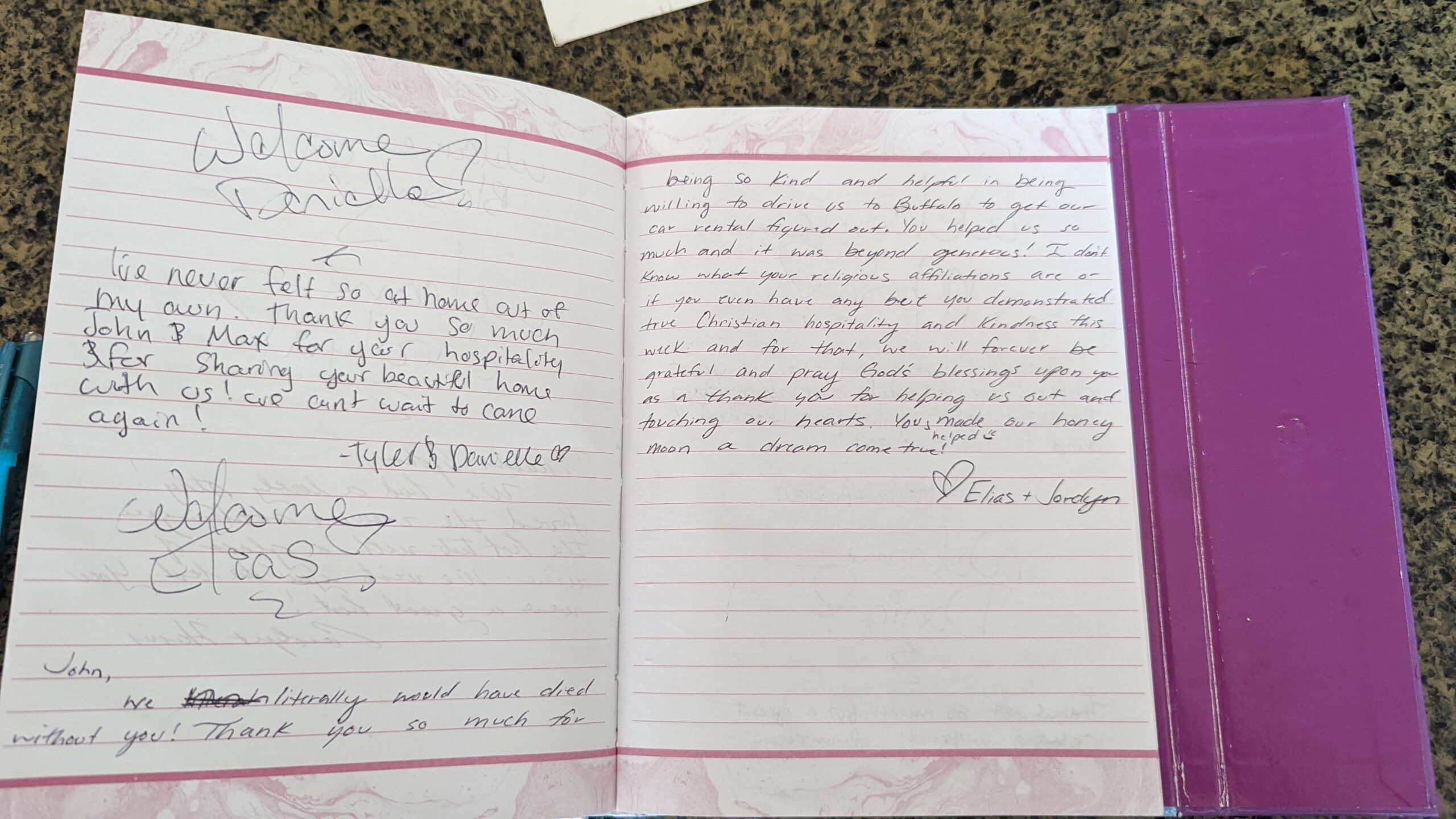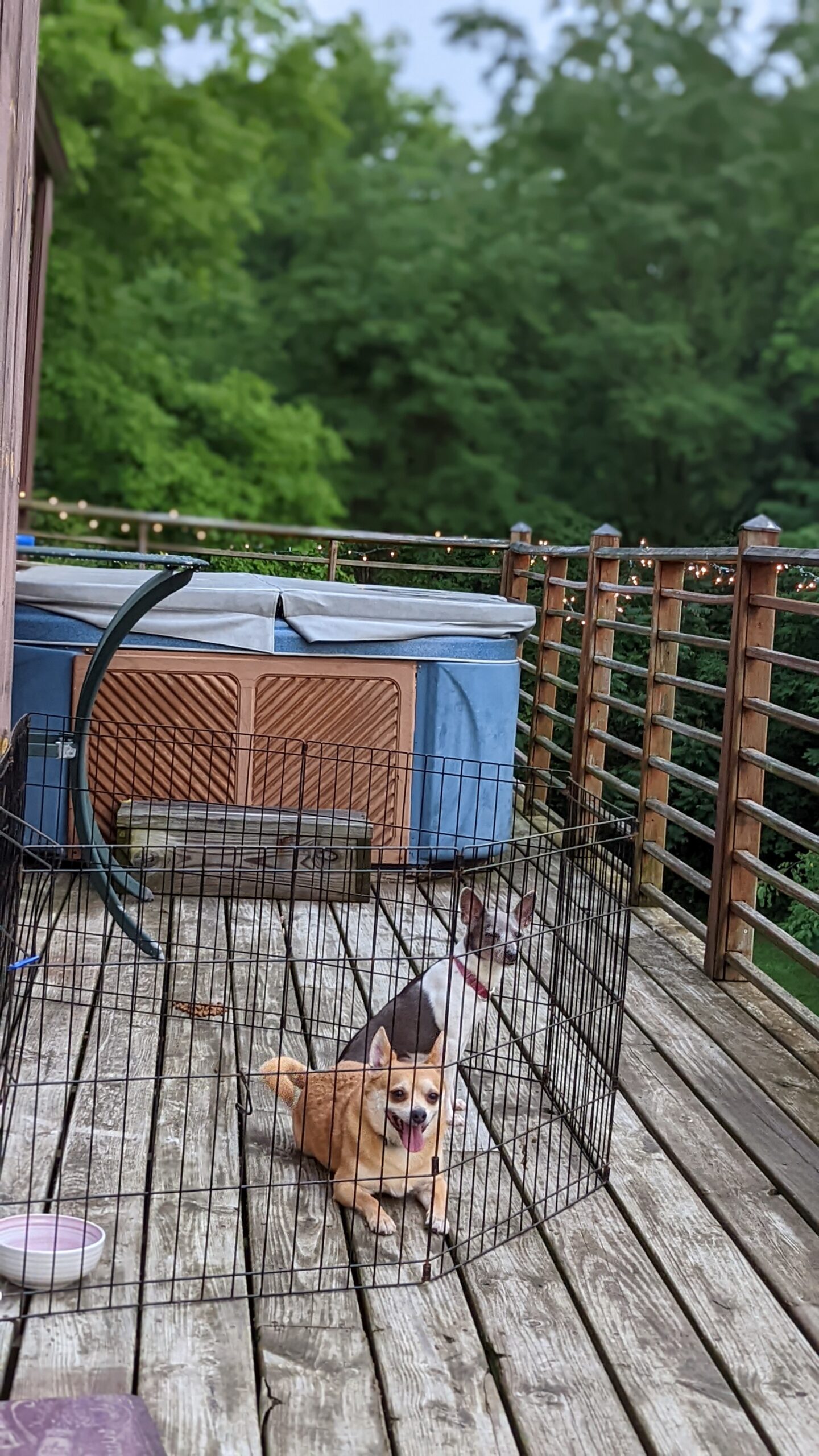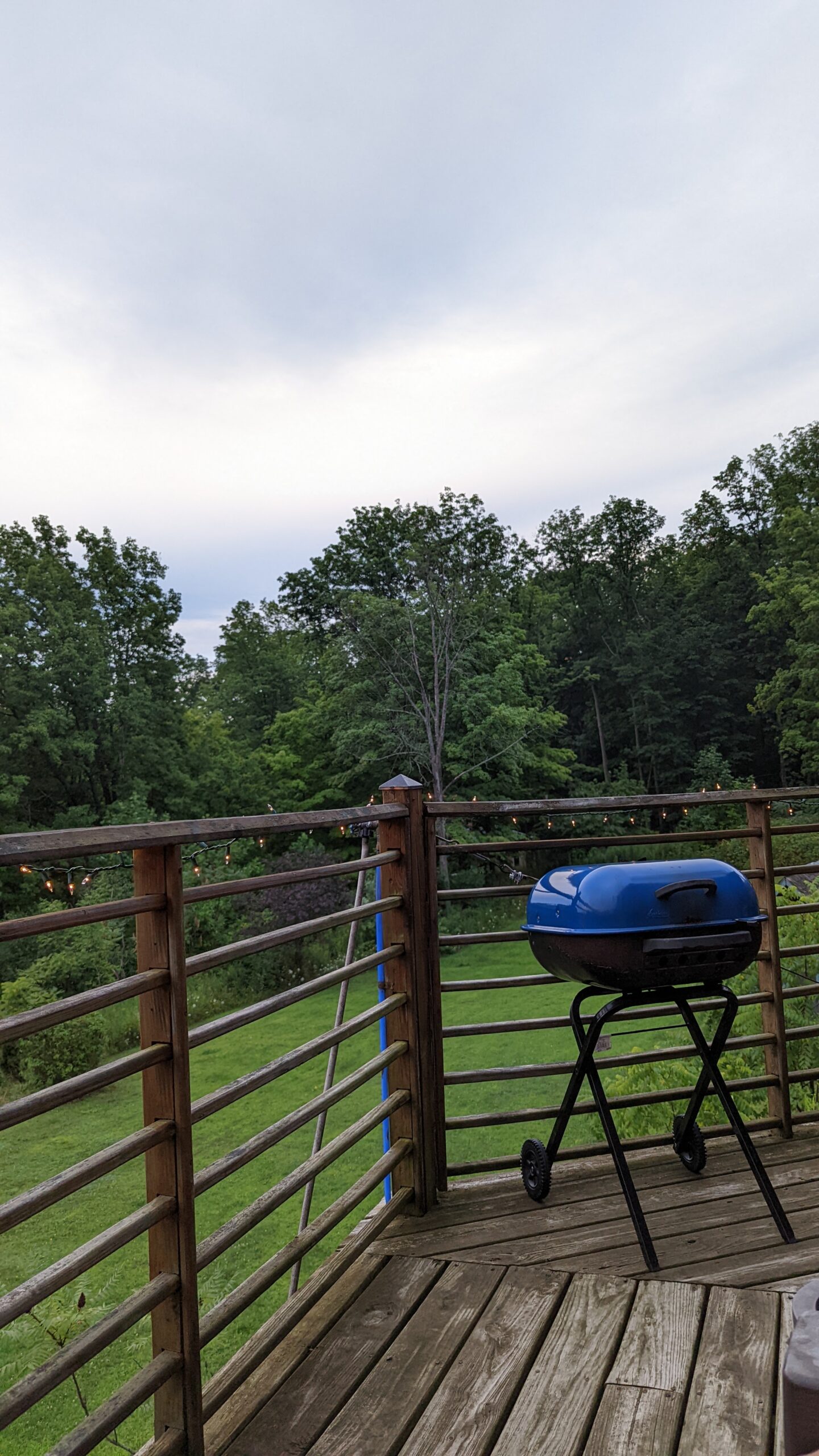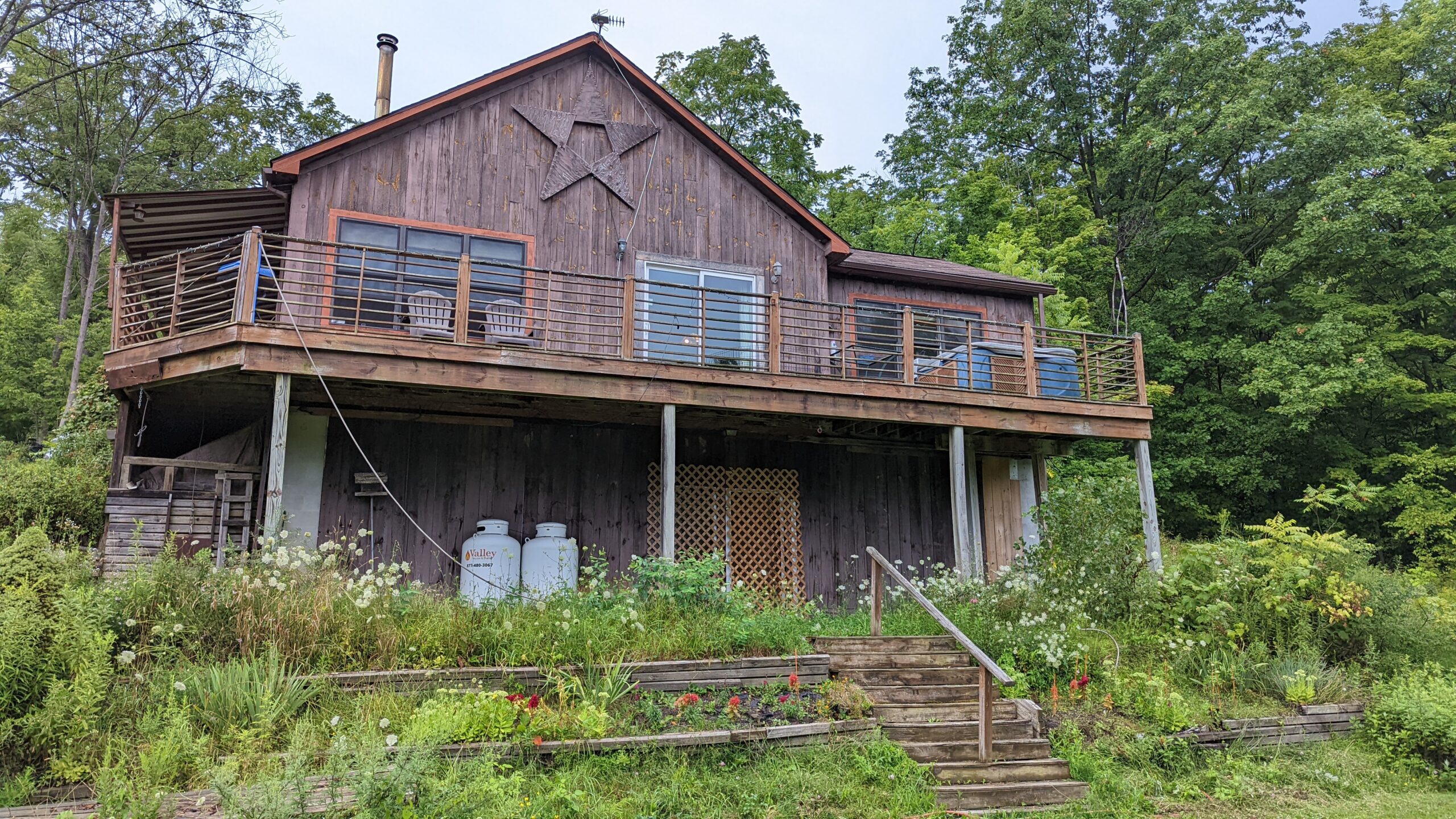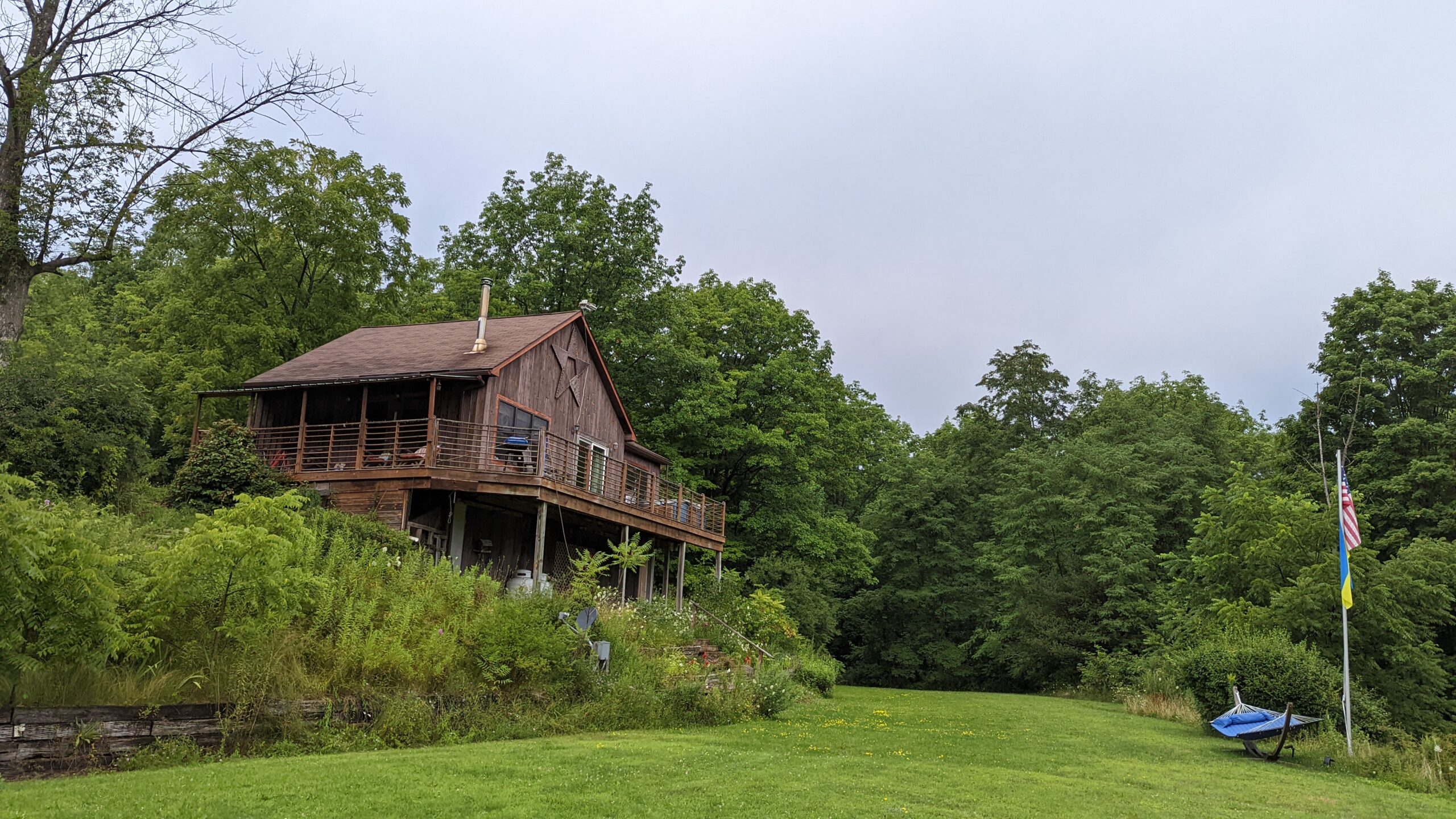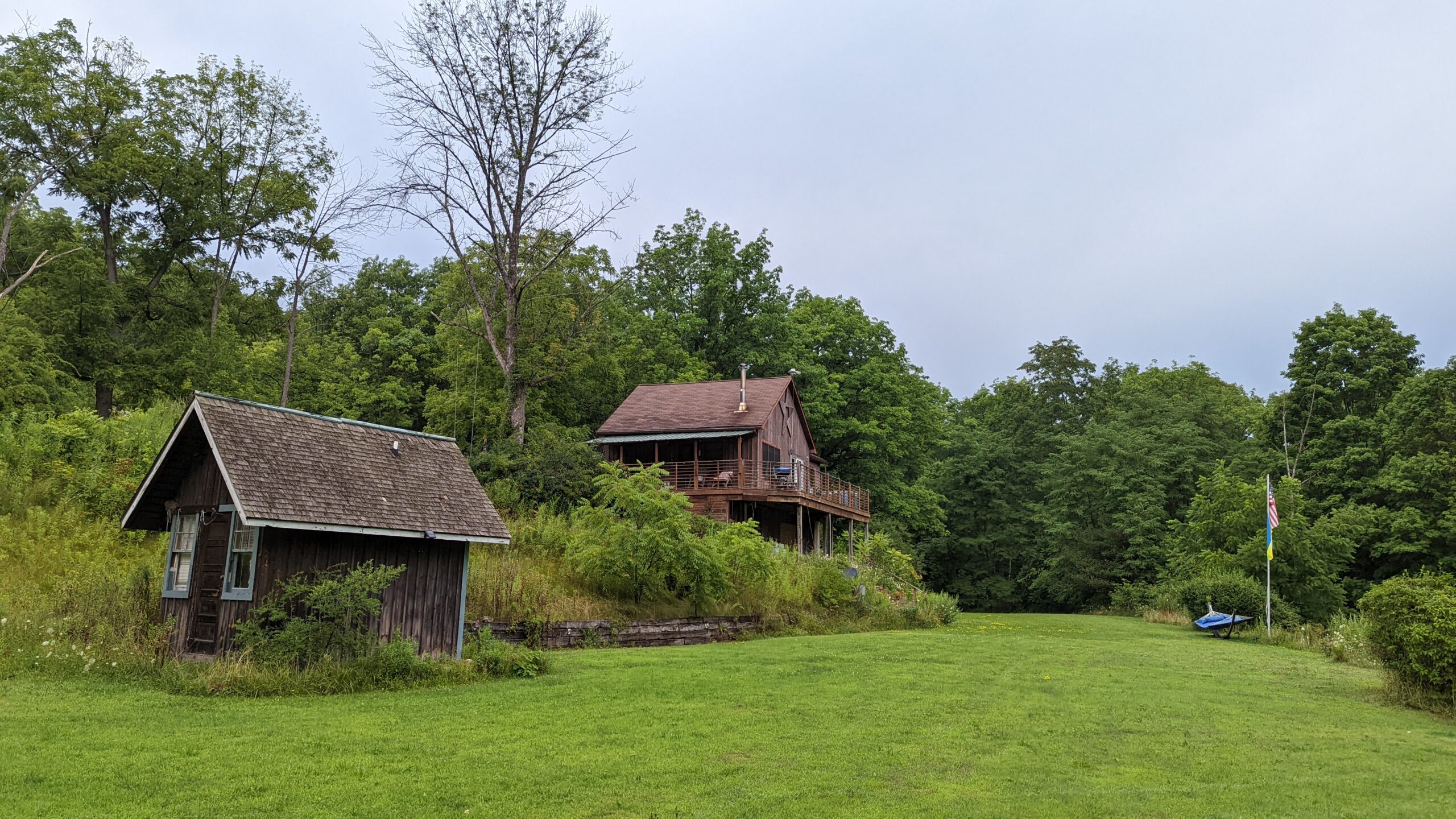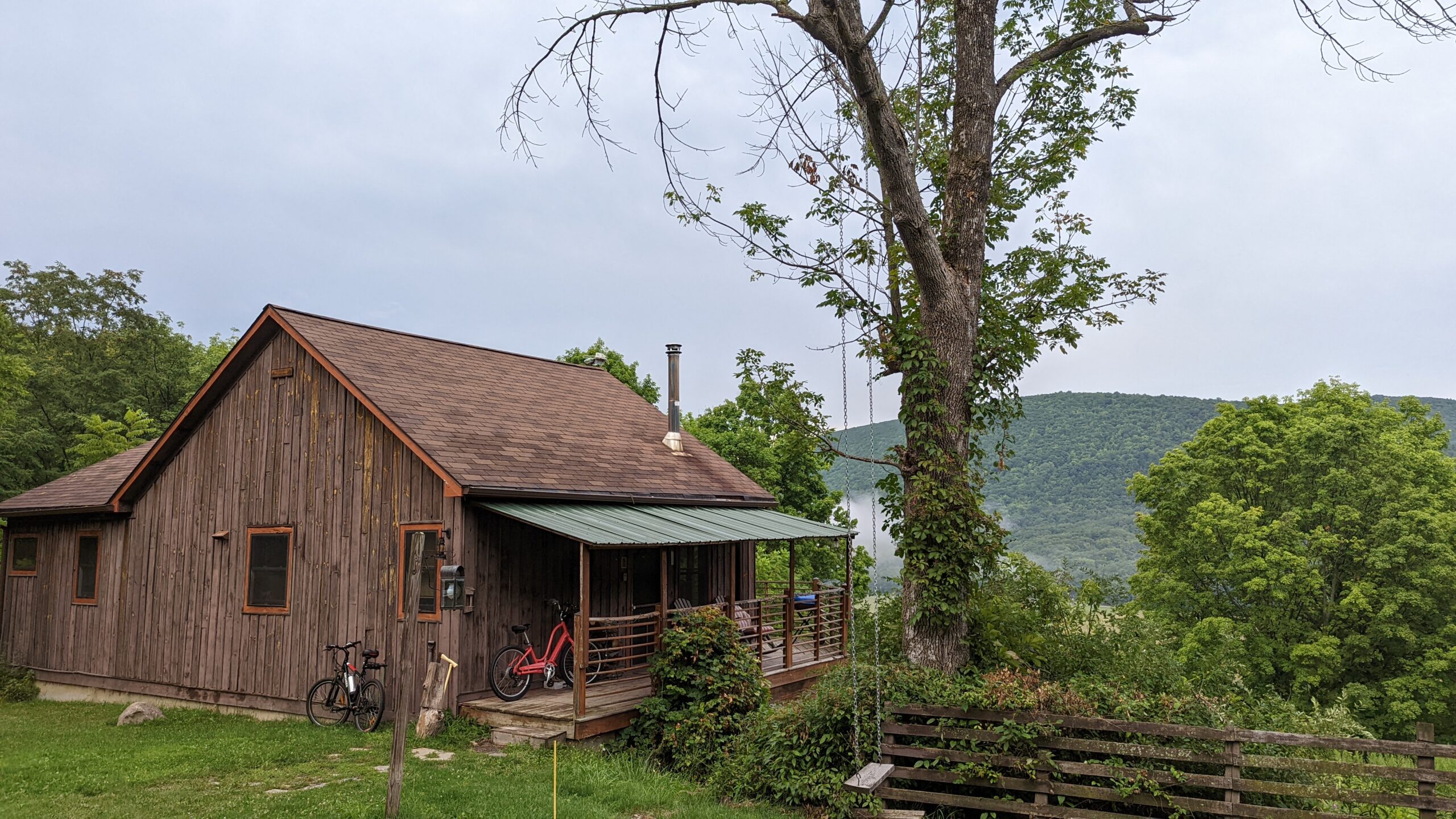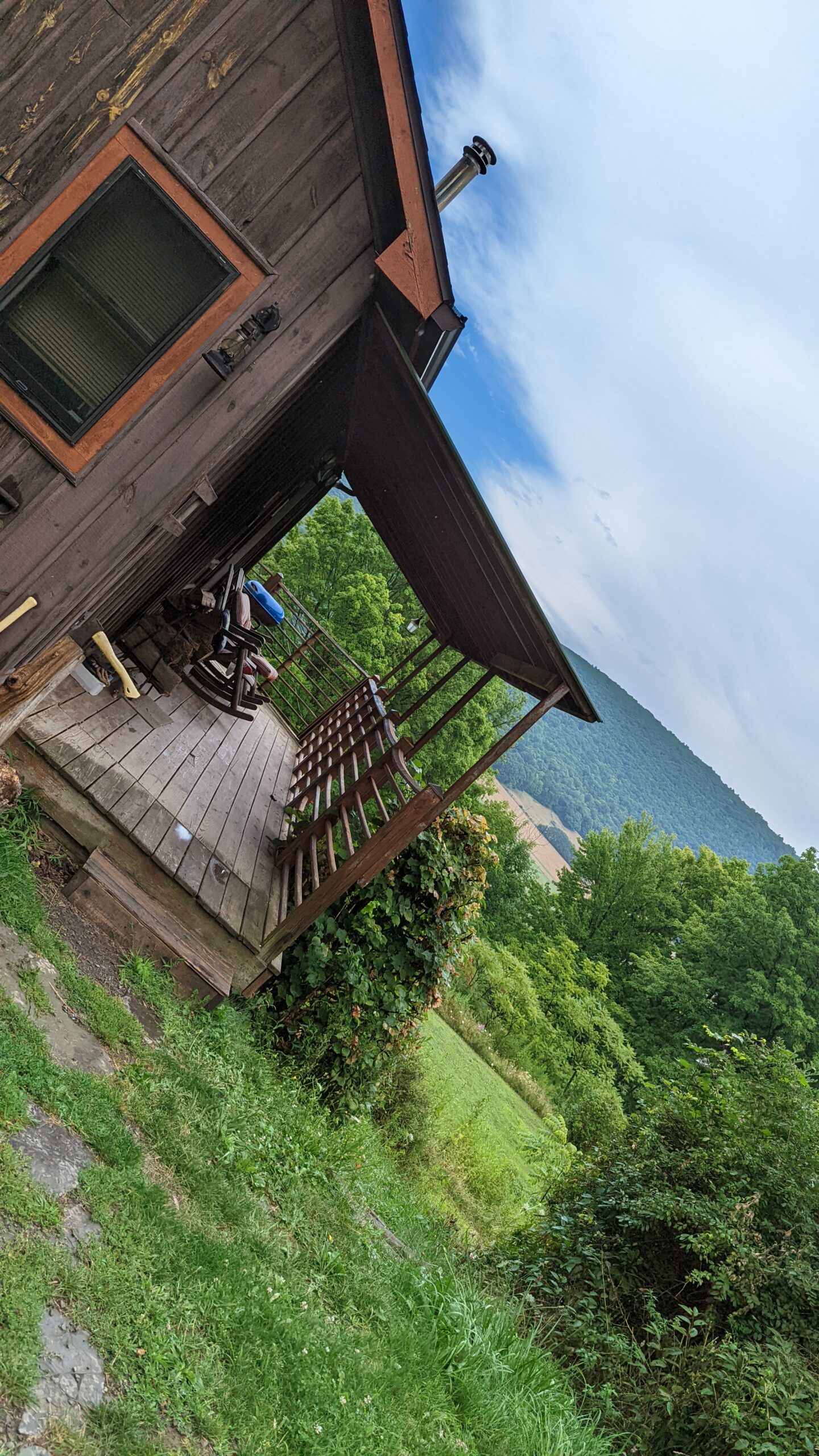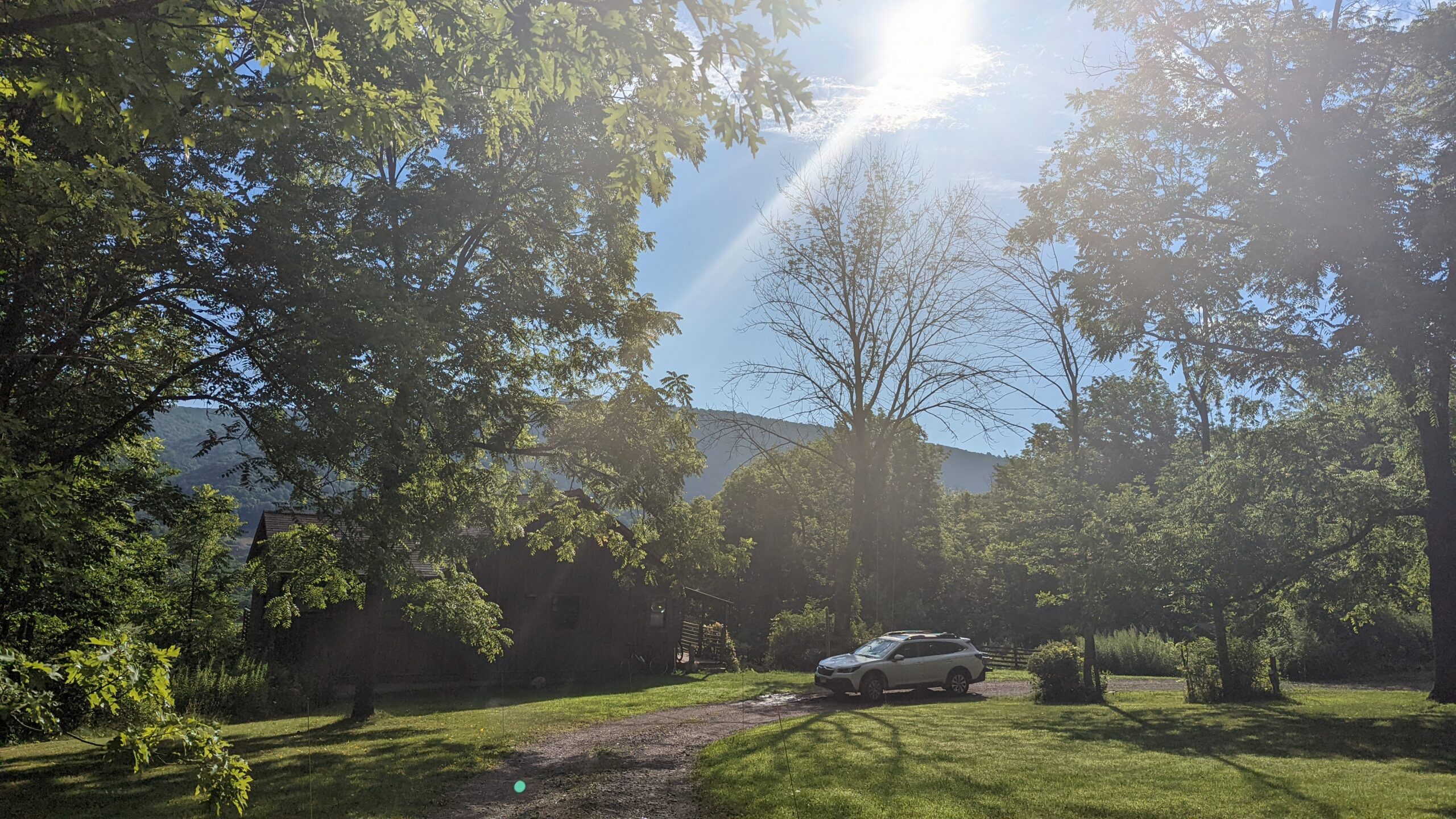 "We could eat eggs for dinner."
Ron's look told me he wanted more than scrambled eggs for dinner. We either had to go grocery shopping or out to eat because we had no supplies. Tired, unshowered, and needing to brush my teeth, I didn't feel like going out. But my heroic husband deserved a good meal.
Bob and Ruth's Vineyard and Lounge won the prize because of their $12.95 lasagna with salad. Of course, neither of us ordered the Italian dish, Ron settling for spaghetti while I made myself a Pittsburgh Salad, grilled chicken salad with french fries. After we split a piece of Boston Cream Pie for dessert, and with my glass of merlot, our bill came to $42, cheap by today's standards.
Naples main street has a variety of old victorian houses, some dilapidated lining its asphalt.
Rennoldsons Shop-n-save Market provided the necessities for our trip. Traveling 10 hours, we brought very little with us. After dinner, we shopped for the week, planning to eat at the cabin the majority of the time.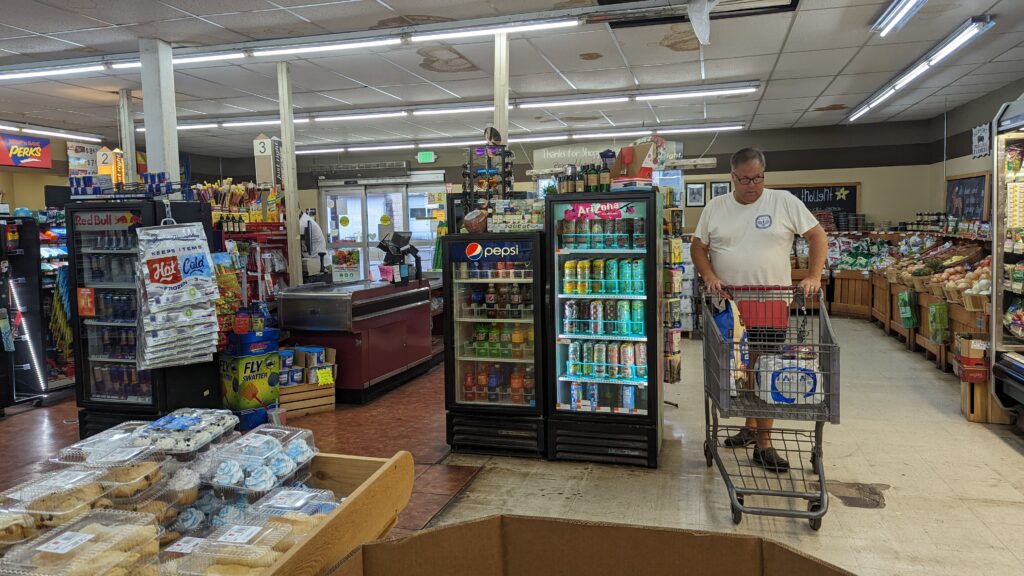 Returning to our cabin in the woods, we sat on the deck and watched the sun fade away. Ron enjoyed an IPA while I sipped my malbec, listening to the sounds of nature. As the bull frogs began to sing, the sun dipped behind the mountains, peace on earth in the lower cabin.