"We're in the spot we looked at enviously last time," I said to Ron.
Back in Mt. Pleasant, fondly called Mt. P, we came for the "See Ya at Christmas" party. Our friend's daughter and family move to Arizona for her husband's job, leaving Wednesday for their new home. We didn't want to miss the opportunity to send them off with well wishes.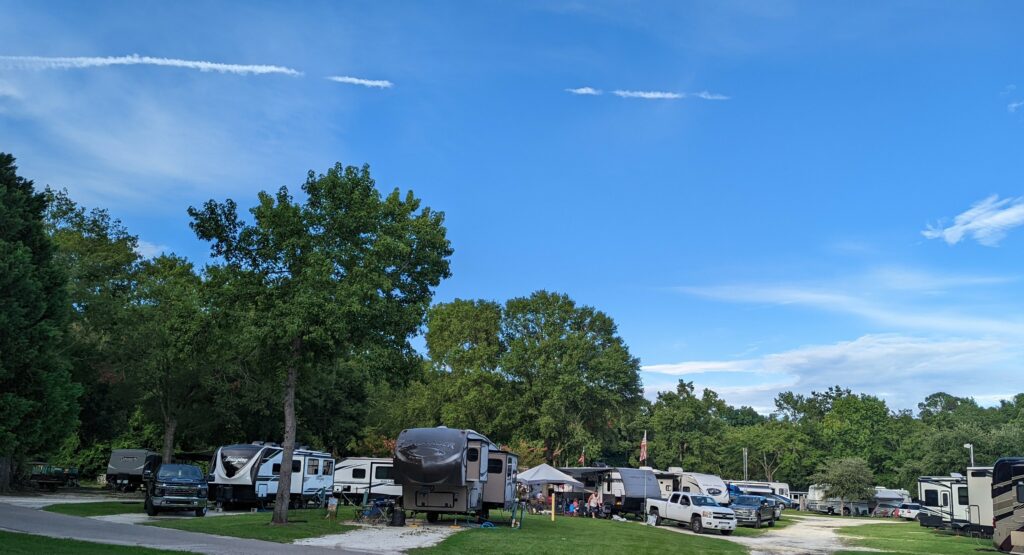 "Camping makes me appreciate home," Ron said as we prepared for the trip. Of course, camping in the Crusader falls into the category of glamping, we have all the modern conveniences, no one suffers.
Mt. Pleasant KOA offers a tranquil pond for kayaking and fishing. The dog park allows for our furry friends to enjoy the water as well. A red caboose gives a unique option for overnight accomodations.
"As a kid, can you imagine how fun it would be to sleep in the caboose," Ron said. I can only imagine.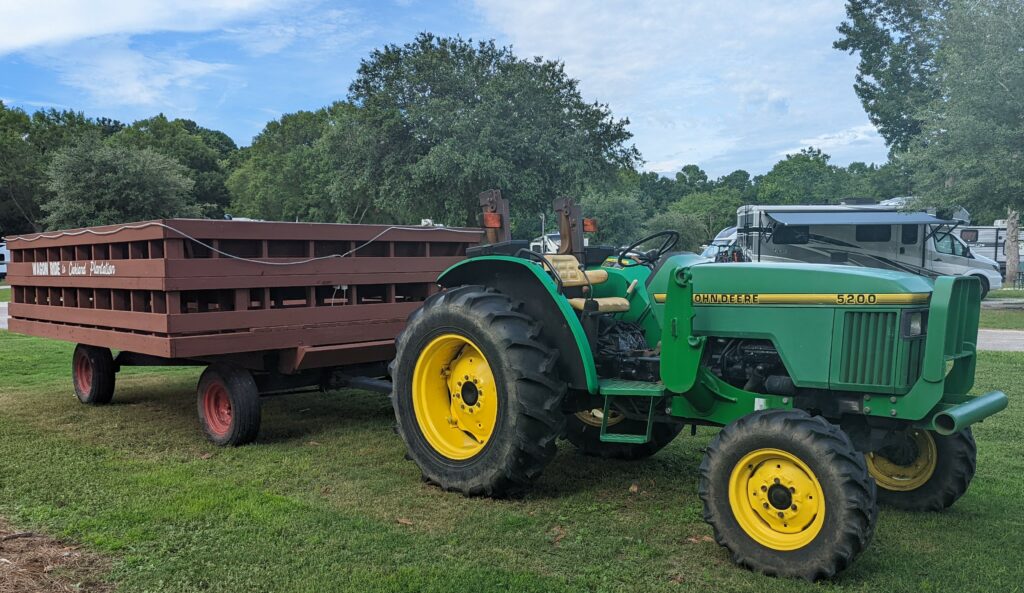 And the star lit night always brings a smile to my face. Rain passed through during the evening hours as we slept, water droplets on the roof creating a soothing symphony for our sleep.
Visiting with our friends, we enjoyed a lovely charcuterie board, sipped wine and shared our lives with each other. What better way to end the work week than with framily,, friends who become family.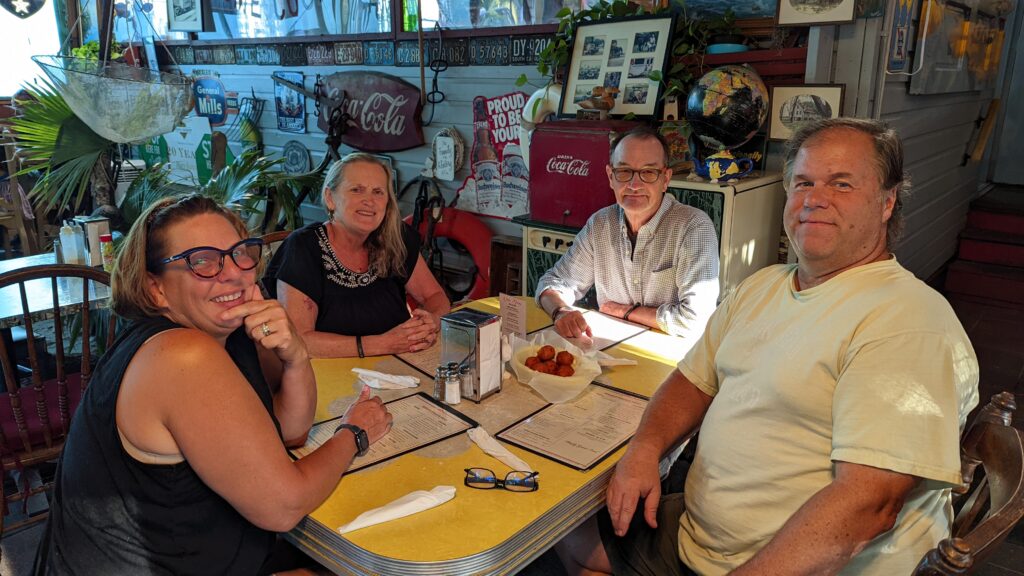 Saturday morning passed quickly as we shot video for social media. After enjoying Mike's famous BLT's for lunch, we spent the afternoon napping and watching the British Open.
Dinner at one of my favorite restaurants in Mt. P. SeeWee, topped off a relaxing day. Watching the owner dance in her blue checked shoot, jean capris and tennis shoes made us all smile.
Sunday morning we enjoyed church at Life Community Church. Helping plant LCC ranks as one of the highlights of my life. Learning and growing closer to God through the church's journey enriches my life. As LCC closes one chapter and begins another, I wait expectantly for God's provision.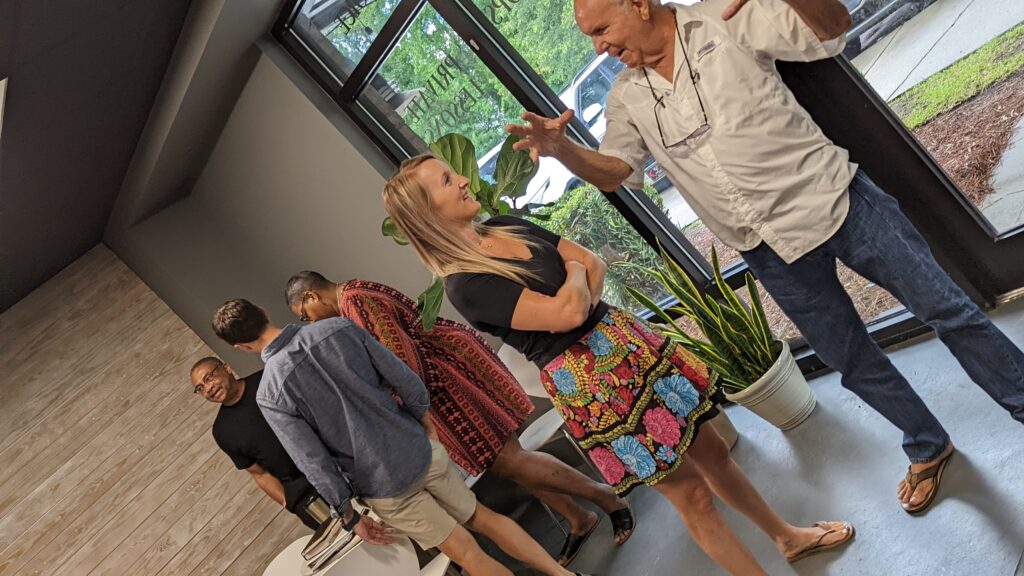 Afterwards, everyone gathered at Hobcaw Brewery to say, "See ya at Christmas," to the Hansen family. God's plan for their lives leads them to Tucson, AZ for the next leg of the family's journey. Bittersweet, words can't describe how much LCC will miss them.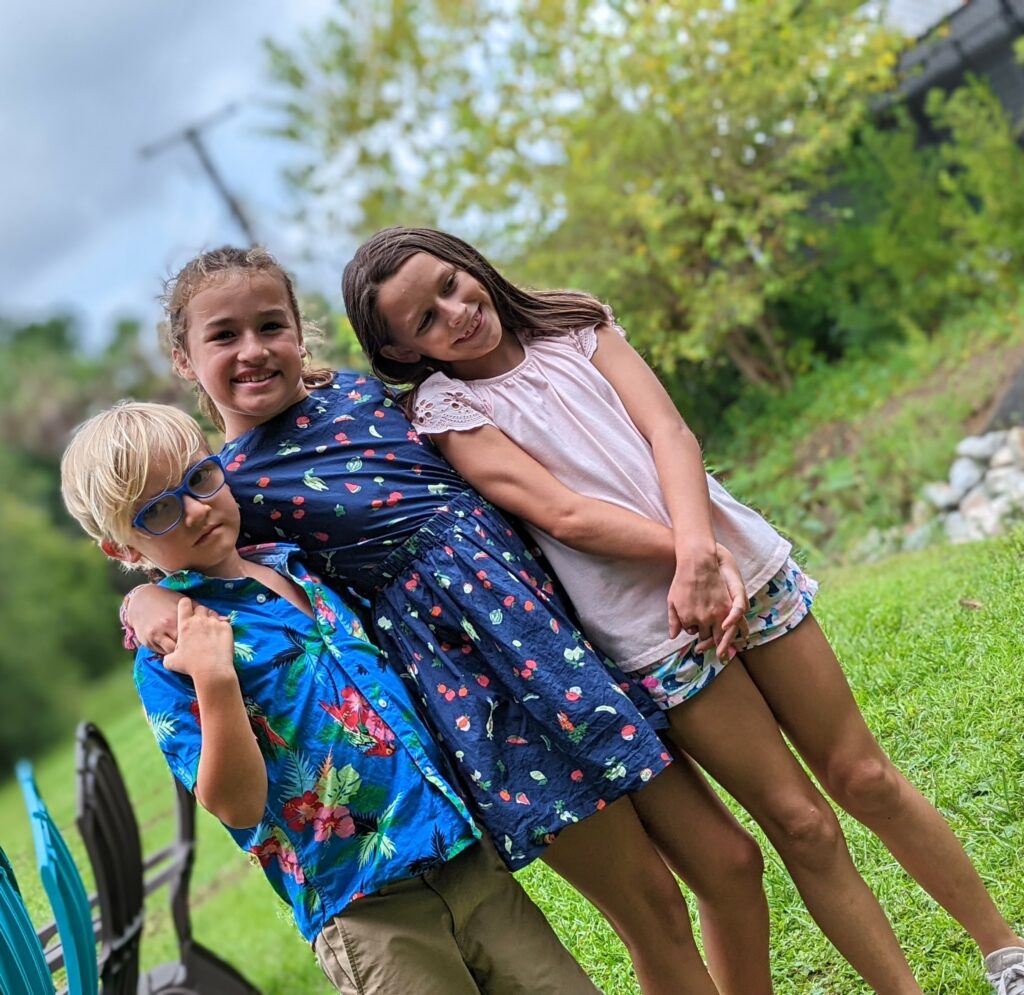 Arriving back at the campground just before three, we decided to start the journey home. An eight hour drive, we cut it in half by staying at North Point RV Resort near Smithfield, NC. Without unhooking, we rolled in about 9:30 and left by 8:00 the next morning.
All in all, a wonderful trip.