Whenever Ron and I work on the Crusader, we bring the old girl to Newport News Park. Close to home, we have all we need to do whatever project. Site B-64 has excess parking, making it ideal for inviting guests to sit by the campfire with us. A bit tight backing into the spot, a relaxing weekend getaway once settled.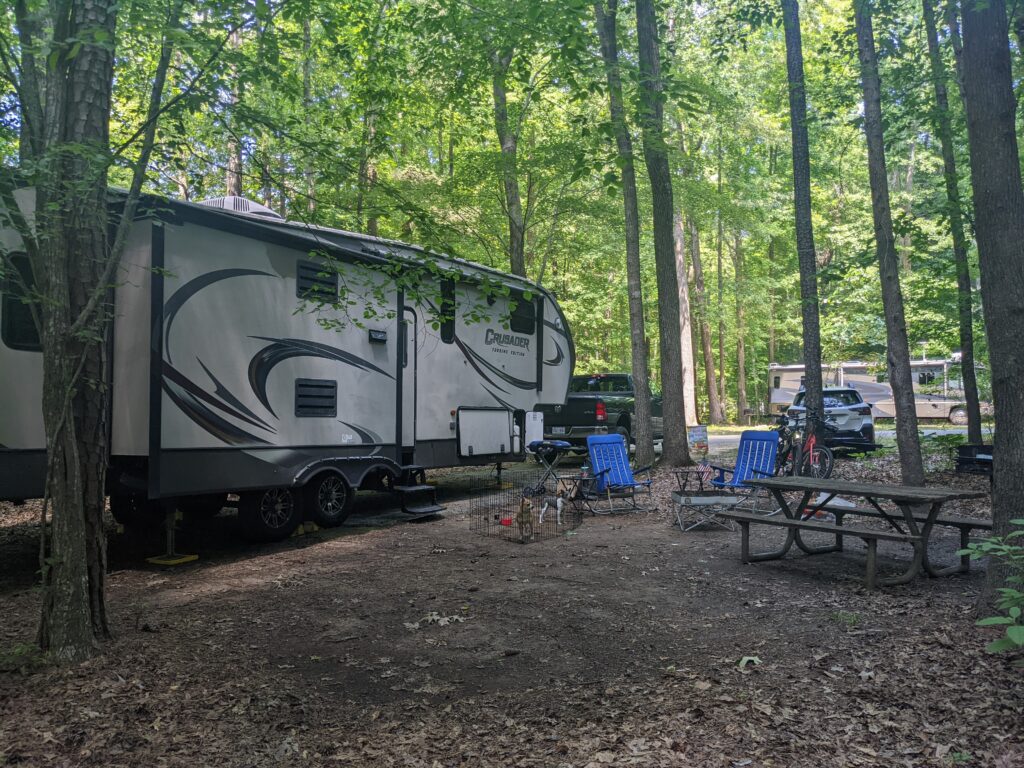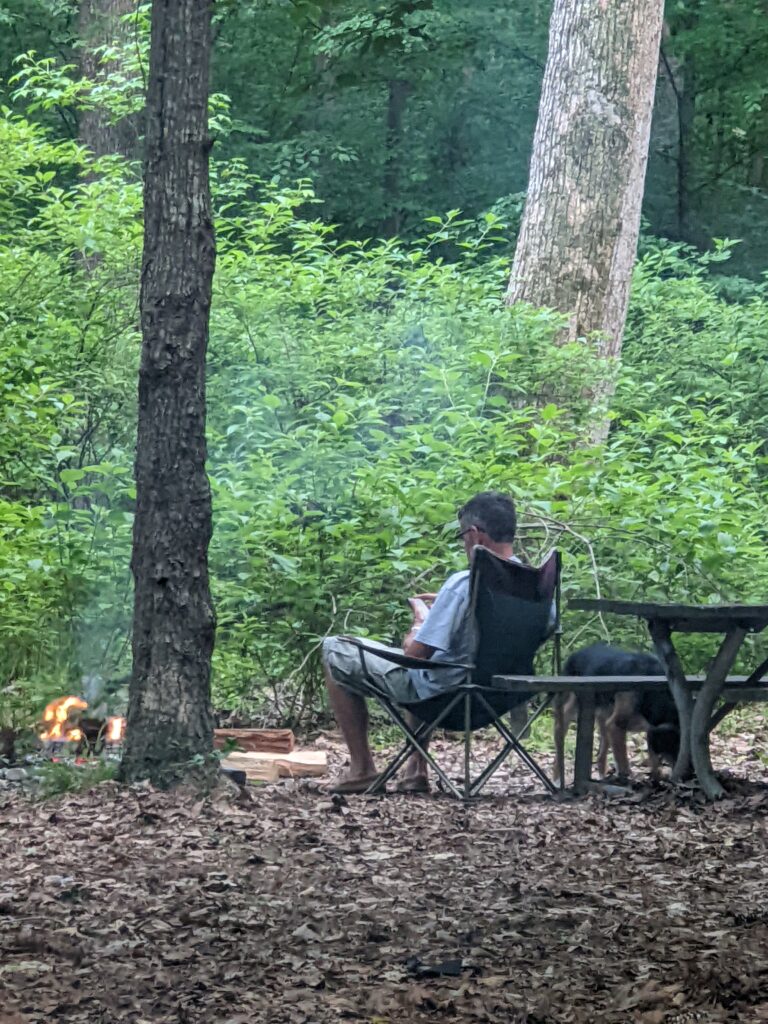 Our project for the weekend, finish the sink. We did first and now have the rest of the weekend to relax.
Our neighbor reminds me of the adage, "A man and his dog." Their campsite in easy view of ours gives us a peek into his solitary lifestyle. No music; he enjoys nature's orchestra as he reads with his faithful companion by his side.
Ron cooks a mean breakfast when camping. Doing dishes seems a small price to pay for such a delicious meal to start the day.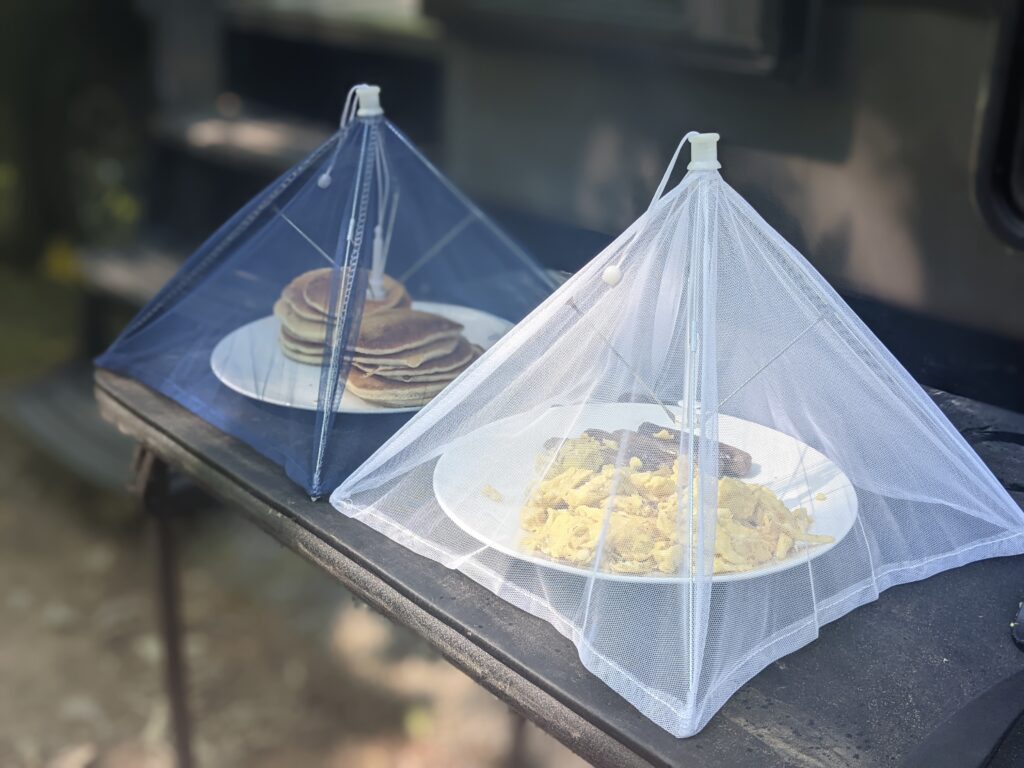 After breakfast, we headed out on one of our favorite rides. The five-mile loop through the park has flat terrain with gravel. About halfway around, you can cut through to George Washington's Headquarters, his camp during the revolutionary war. Connecting to the Yorktown Battlefield and Colonial Parkway, you can ride for miles and miles in the historic area.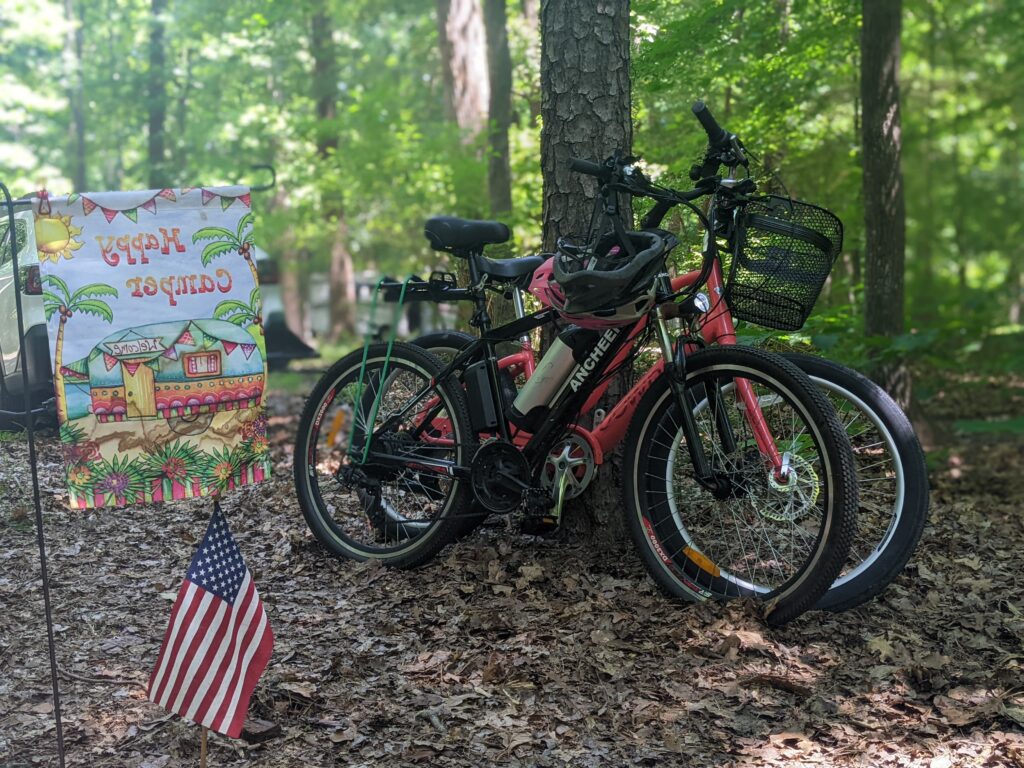 After biking, we played the front nine of the Cardinal Course at Newport News Gold course. What started with a blow-up hole ended well. After double paring the par four hole one, I settled down and shot a 49.
Ron's blow-up hole happened on the par five eighth hole. "The hole that ruins a good round," as some would say.
Afternoon naps watching "Pray and Obey," a documentary about Warren Jeff, polygamist, and child abuser. Unbelievable what happens in this world while we meander through our days.
Always experimenting with video, I captured the beginning of our quiet evening by the campfire.
"You just sit there and look pretty," Ron said when I asked him if he needed help. So I did, to the best of my ability.