"We set sail in a sea of brake lights," Ron said.
Excited to get on the road, we immediately came to a stop. Anticipation quickly squashed, we realized we might as well settle in for a long afternoon of driving. As always, I'm thankful Ron does the driving. Since leaving Nautica, where I drove over 50,000 miles a year, I don't like to drive. Ron spoils me rotten, chauffeuring me everywhere we go.
Not planning well for the trip, I didn't have anything in the listening queue. We tried Joe Rogan's interview with Oliver Stone but didn't listen long. After turning off the podcast, we chatted about the possibility of moving to the area between Charlottesville and Richmond. Far enough away to have privacy but close enough to modern conveniences. Maybe one day the dream will come true.
Fitting for the beginning of the long Memorial Day Weekend, rain pounded the windshield as we entered I-64.
"Wow!" often came from Ron's lips as the rain increased.
Ron drives well. Conscientious, he navigates the conditions confidently, with both hands on the wheel, eyes on the road, and plenty of space between other vehicles; I trust him completely. We've experienced many harrowing moments together in the first ten years of marriage. I hope and pray we will have many more adventures together.
Let the adventure begin!
Thankfully, the rain let up within the hour, allowing for a beautiful drive the rest of the way. Passing by Richmond, heading west, the mountains rising in front of us always reminds me of home in Pennsylvania. Living in Virginia longer than Pennsylvania, the Keystone State will always remain near and dear to my heart.
Ron's swollen knee from the cortisone shot didn't bother him on the drive. Making a stop in Shortpump for supplies lengthened our journey by thirty minutes, finally arriving at our weekend home at 5:23 p.m., four and half hours after we left home.
The bedrooms sucked, but the living area and decks weren't bad, not enough to make up for the crappy sleepy arrangements. The master bedroom has a small balcony and comfy king-size bed, but the other rooms didn't offer enough space to walk around the beds, making it difficult for couples.
Since we made the reservations, we got the first choice of bedrooms. After much debate, we chose the upstairs master to rest our heads.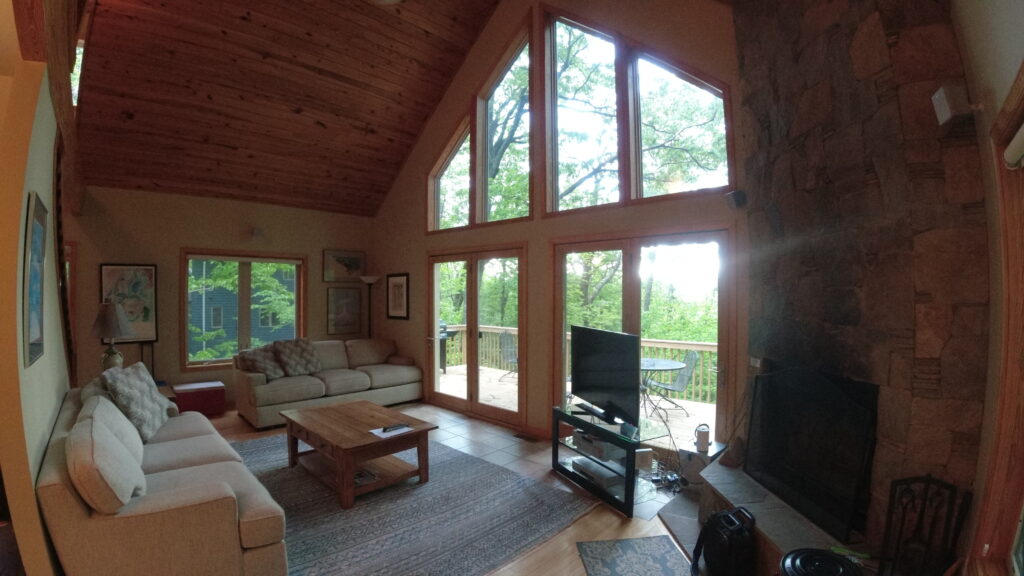 After attempting to have happy hour on the deck, rain forced us indoors. Since no one felt like cooking, we headed to Devil's Backbone for a late dinner. Arriving around 8:00 p.m., we closed the place down, receiving dirty looks from employees wanting to go home. The last table in the restaurant, we didn't realize they couldn't close because of us.
Having paid my way through college waiting tables, I remember waiting on tables to leave. Forcing them out with nasty stares doesn't help business or make us want to return.
Watching Rafa win his French Open match in three easy sets highlighted the evening. Winning the tournament would give Rafa his 14th trophy from Roland Garros, firmly established as the Clay Court King.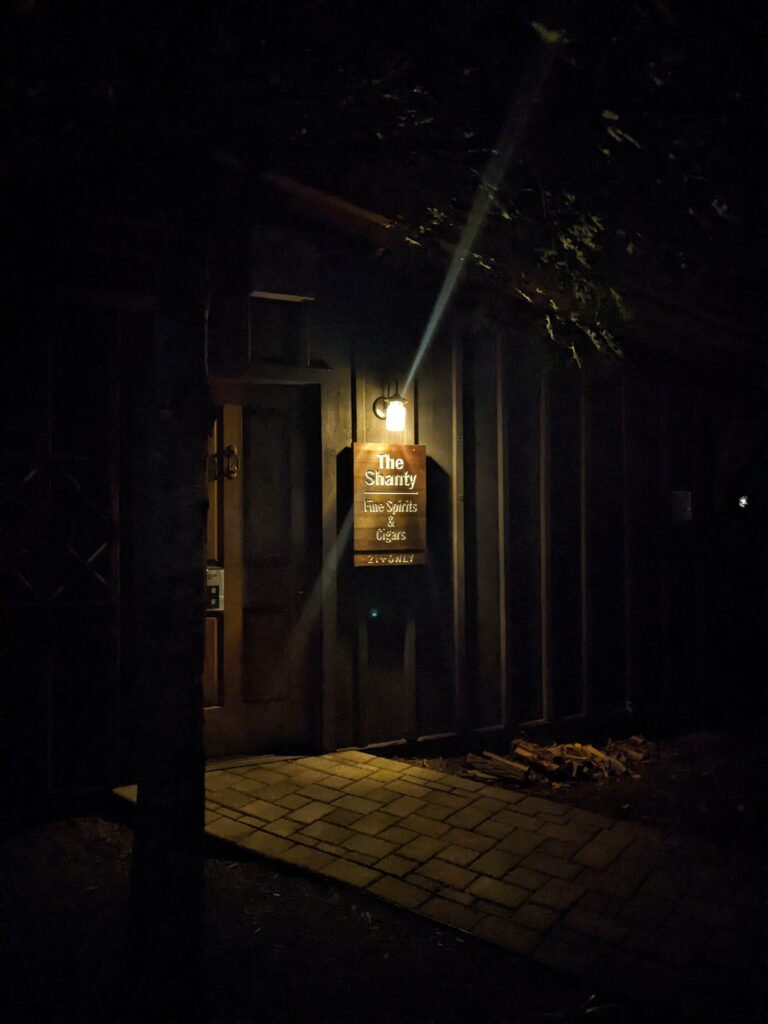 Flowery touches with the toilet paper and towels added a welcoming spirit to 30 Cove Lane. Everywhere I looked, I found another fancy fold. Eventually, they all lost their blooms as we made use of them. I wonder who created the finishing touches for us.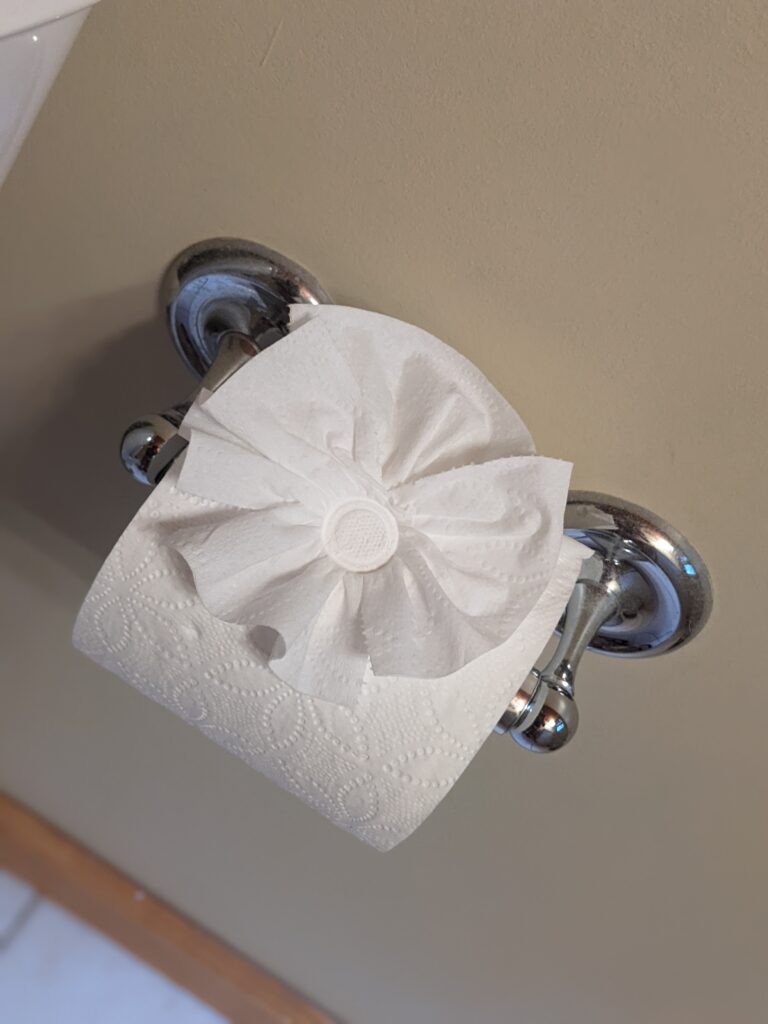 After playing the worst round of my life at Stoney Creek Golf Course, I picked "Enjoy Your Heartbreak" as an instrumental for the video because the song says it all. Beautiful surroundings to play crappy golf, good and bad together, the epitome of life.
My expectations of myself and my ability don't match. After taking a few lessons, I understand the mechanics of the stroke much better. However, the harder I try to implement them into my game, the worse I play. I hear my father's voice, "It's all in your head. Just hit the ball."
Sure, Dad, easier said than done. My father yelled a lot, especially when we didn't play ball well. On many car rides home from baseball games, I heard him berate my brothers for lackluster performance, even if they'd played well. No matter how good we did, Dad always expected us to do better.
And people wonder why I'm so hard on myself—Ce la vie.
Ron played well, shooting a 95 but tweaking his knee when he tried to hit the four iron. An MRI will tell us the next steps. For now, the doctor gave him permission to resume regular activity, the cortisone shot giving him relief from the pain.
Bing, Bang, Bang, the game we played, has three winners per hole. The first one on the green, closest to the pin, and the first one in the hole wins a point. At the end of the round, the loser has to buy beers. Of course, I lost, but Ron paid for the beers.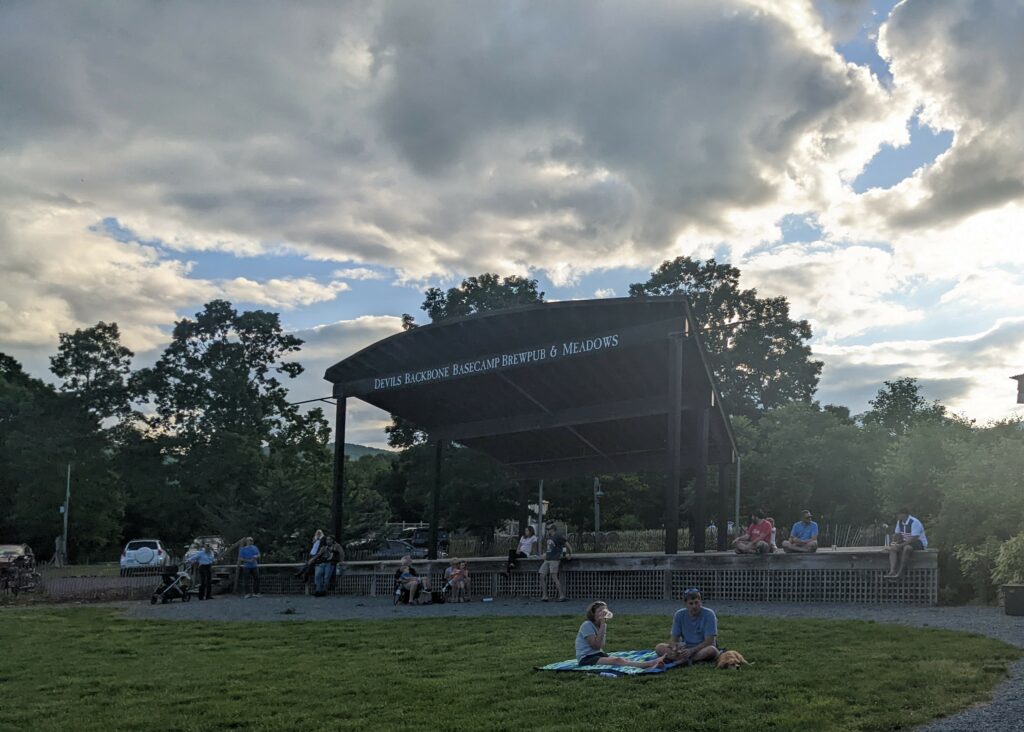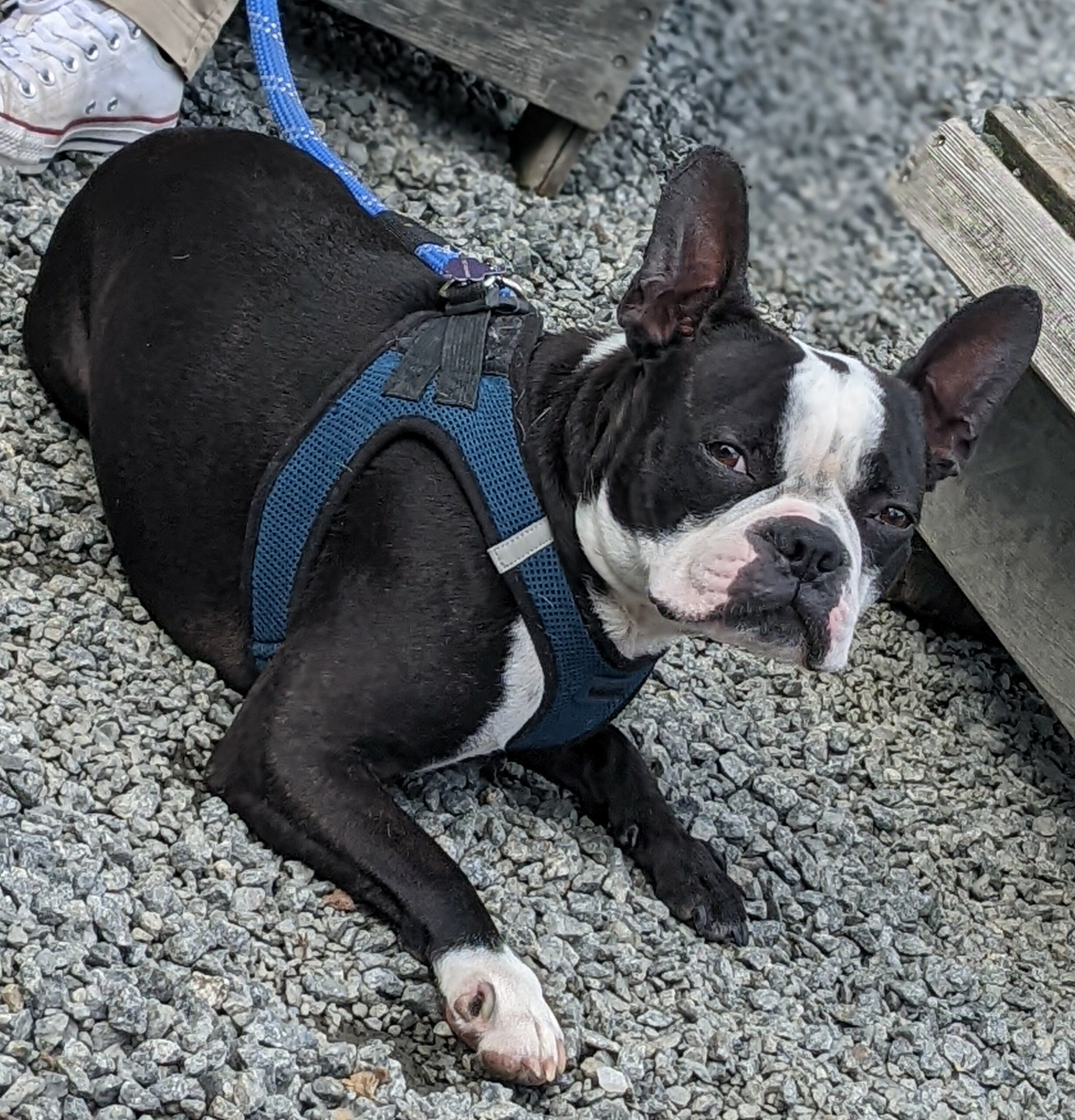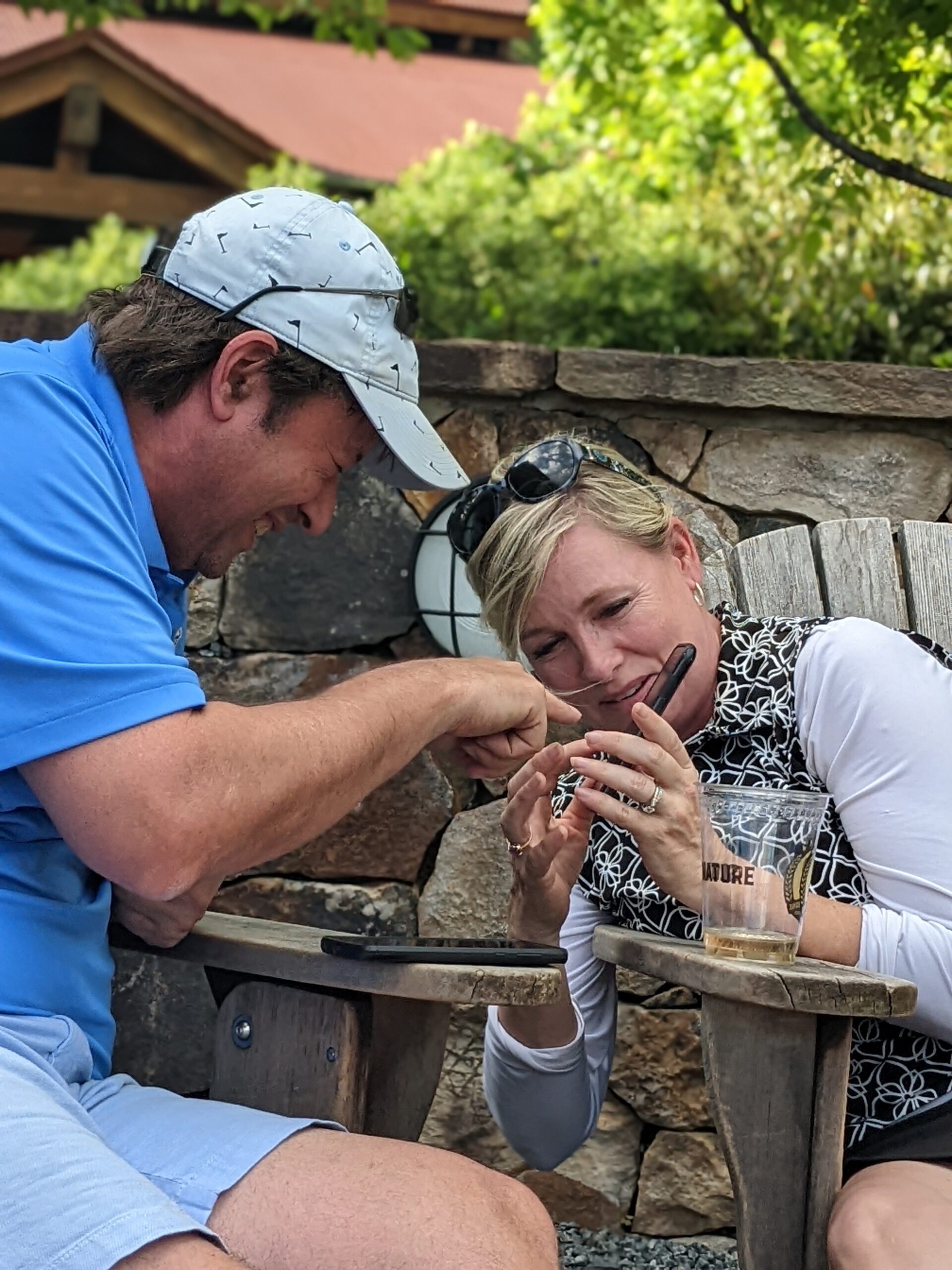 With no other choice, we went to Devil's Backbone for an afternoon beverage, where we met Croft, named after Laura Croft, Tombraider. The Boston Bull and his owner sat with us, resting after a long hike and bath, rolling around in the gravel; his shiny coat gleamed in the sunlight.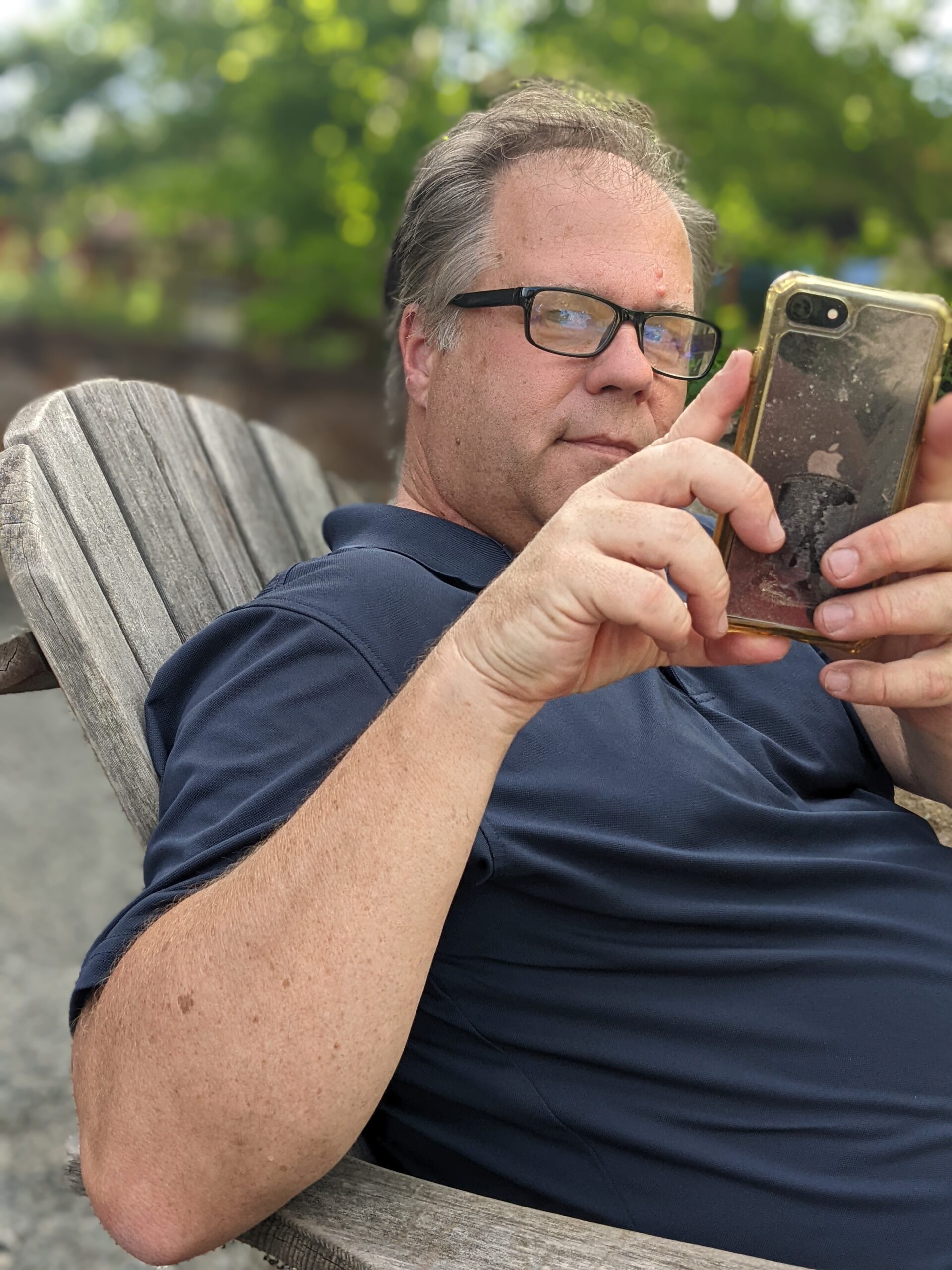 Mari and Joe convinced us to hike to Shamokin Falls, just below the house. Ron's knee didn't fair well with golf and hiking. Limping noticeably, Ron didn't make it to the waterfall. Having missed the turn-off on the way up, he met his limitations when he saw the boards over the water. Fearlessly, I went alone to snag the coveted picture.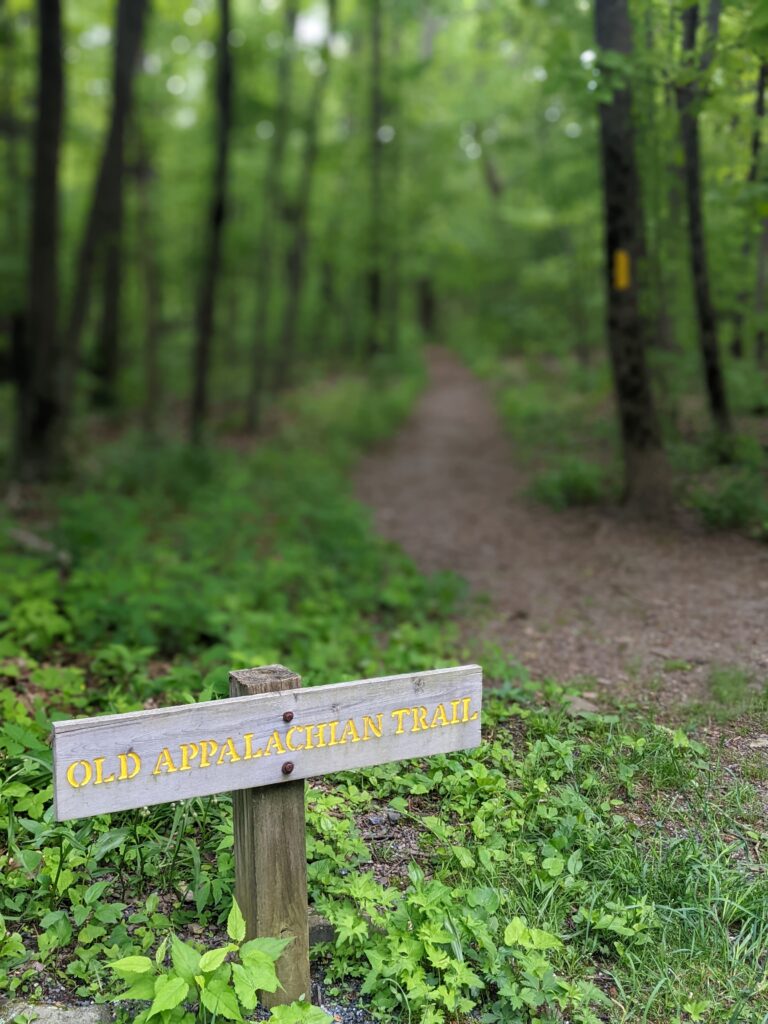 After a relaxing afternoon, we headed to The Edge for a cocktail. Roxie, our waitress, said she had just started back after taking the last few months off.
"Februray is when ski season ends," Roxie said.
We questioned our waitress as to why the area appeared slow. Thinking Memorial Day weekend would attract the crowds, Roxie said it doesn't become busy again until the next ski season. Ironically, if we had a place in Wintergreen, we would use it more in summer than winter.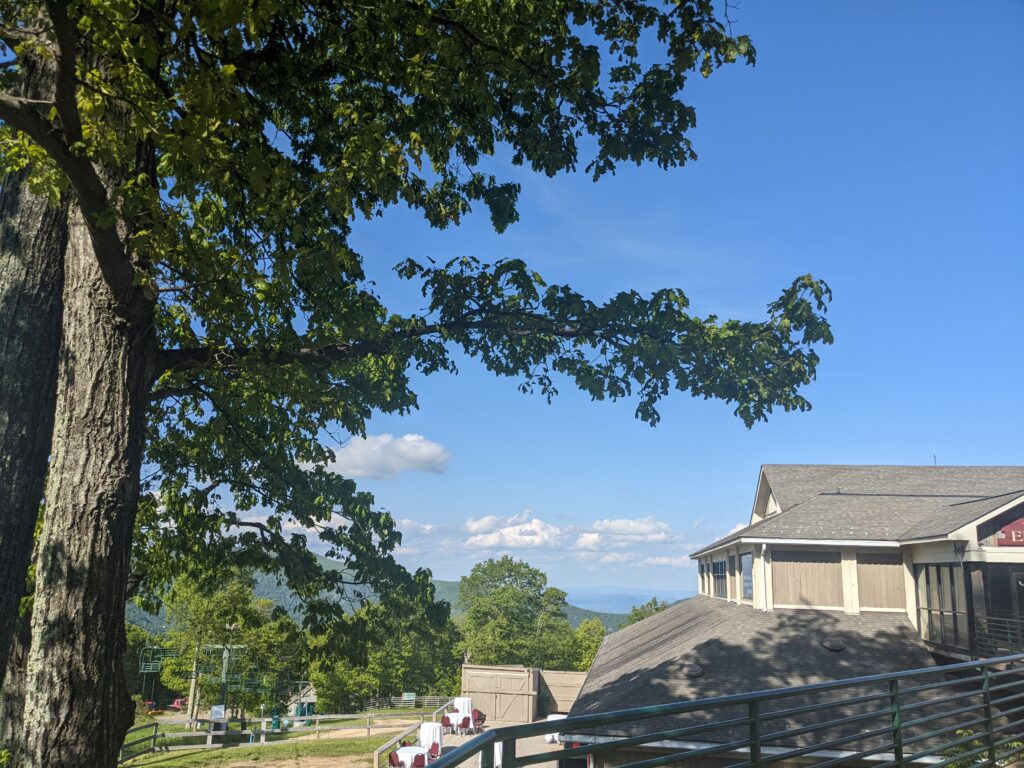 Arriving home at noon from our wonderful weekend with friends, I have one secret yet to tell. Saturday morning, when getting dressed, I realized I forgot to pack underwear. I had to go commando all weekend, but I survived:-)!