Listening to the rhythmic waves, hearing the chatter of those around us, smelling the crisp, salt air inspires me like nothing else.
"Mommy, I hurt my foot," a child playing at the water's edge just yelled. Ron lays in the sun on his belly, finally able to finish a book he's started months ago. Young surfers are enjoying the waves, while sand birds meander their way around the beach. Watching a middle-aged couple, white glowing skin, walk their dogs past, stopping for a moment to let the dogs play in the shallow waves. Somehow, all of this makes me feel closer to my Maker.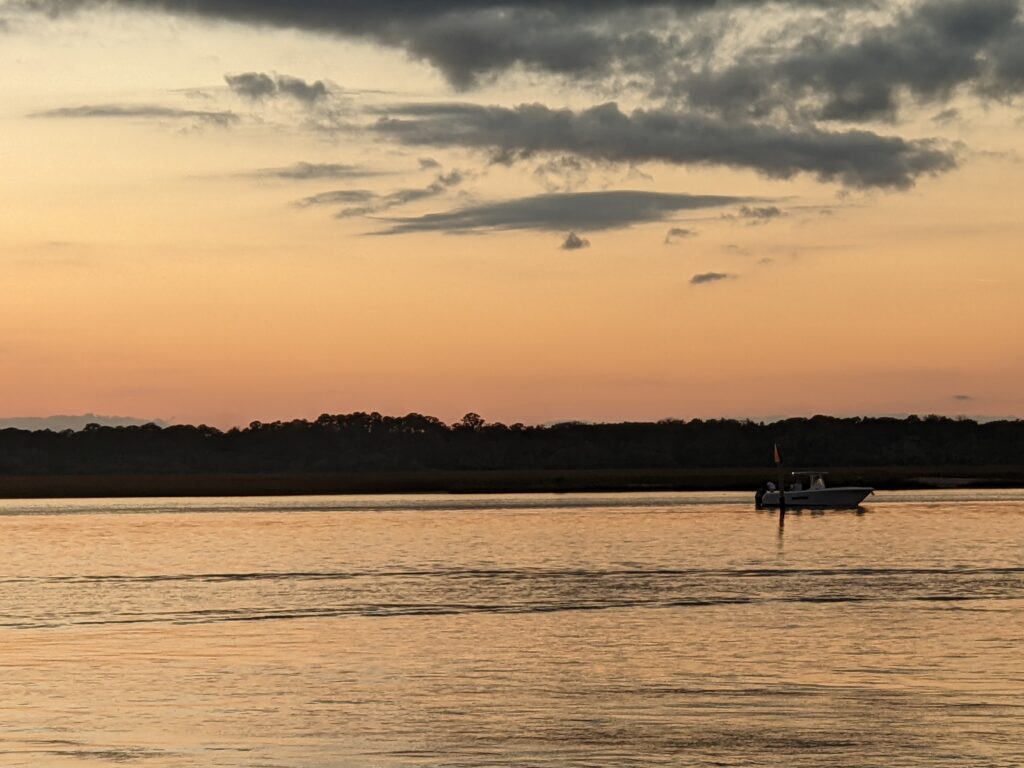 Peace should include, "day at the beach" in its definition. However, as I learned last night watching the sunset, looks are deceiving.
"Get out and push!" Said the lady in the boat.
Watching the sunset, we saw the white speedster coming."This will be the perfect ending for the video," I said to Ron, envisioning the boat passing through the final rays of the day.
"Thud!"
"Oh, man! Looks like she went on the wrong side of the marker." Said the young father, walking behind us, leading his family home after fishing on the beach.
"Yeah, and the tides going out." Said his friend who was bringing in the rear of their two families.
Somehow, they managed to turn the boat around. That's when the crowd on shore heard the command to get out and push, causing a collective chuckle.
After many attempts to remove themselves from the sandbar, they managed to break free.
Looking at the picture, you'd never imagine the truth behind the photo.